So I've had these three green baskets since Kenny and I got married. Lately I've been using them for one of my "house stations" along with a couple of other black baskets I have. It was bugging me that the baskets were different colors and not looking cohesive so I thought to myself… "hmmm — I'll just spray paint the green baskets black. A project. Fun! I've always wanted to do a little spray painting."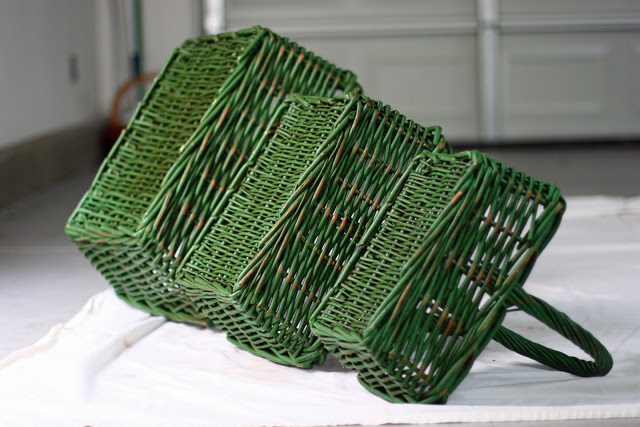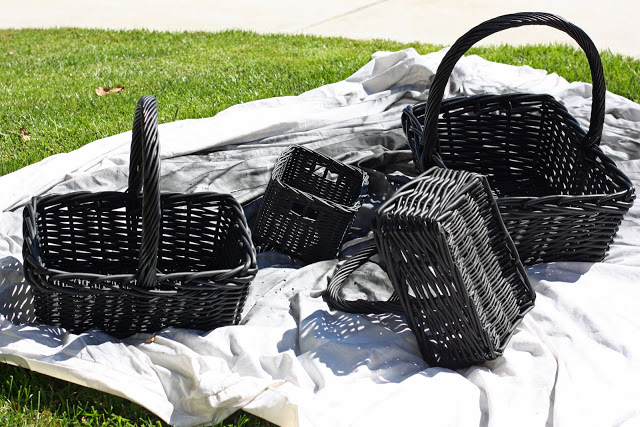 Three weeks later. 4 trips to the paint store. More time wasted than I actually want to admit. Two more smaller baskets thrown in for good measure. One trashed basket I ran over with my car. One trashed garage floor. One annoyed husband. And an ever so lovely set of black fingernails.
Yeah… don't think spray painting is my thing. Especially spray painting baskets. Too many nooks and crannies for my perfectionist nature to handle.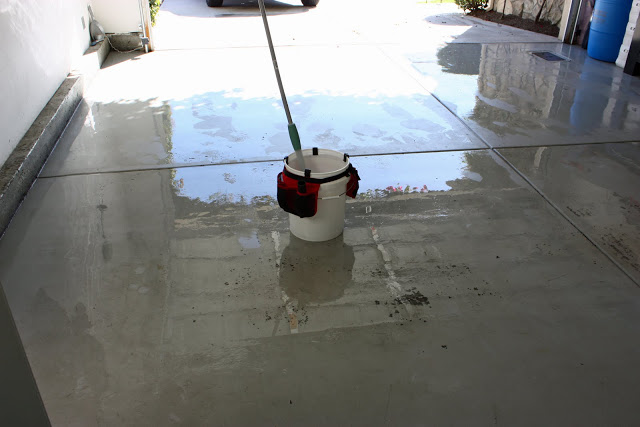 Finally finished them today and then spent my precious "baby is napping" time mopping the garage floor.
Next time I'll do what I usually do. I'll do what I'm good at.
Next time I'll shop for new baskets.
xoxo, Erin