First let me just say that I'm so glad my Baby Boot Camp post was helpful to some of you! To be honest I was nervous to post it. Everyone has such different parenting styles and views and I know some people are very opposed to letting their babies cry. And that's ok. Every situation is different and babies are all different and at the end of the day you just have to do what's right for you and your little one. As moms, we know what that is. The tips I mentioned worked great for me so if I helped even one mom get some much needed sleep then I'm happy. :)
It has been so cloudy here lately! It's always cloudy and cool on the coast in June (known as June Gloom) but usually by July we're back to sunshine. Normally I'd be so bummed because it's not great pool/beach weather. Last summer we lived it up and played so much I started feeling guilty about my easy life! Not the case right now. This summer I'm more home bound with Kole. Just thinking of the logistics of getting all three of us and all of our beach gear from the car to the beach is enough to wear me out! So I'm actually enjoying the cool weather for a change. Makes it feel ok that we're having a low key summer and staying home.
Aside from lots of playing and school camps, my girls are working on their ABC's and 123's. I'm so excited that Ellie will be in First Grade! I taught First Grade and have a filing cabinet full of fun activities that she is finally old enough to use.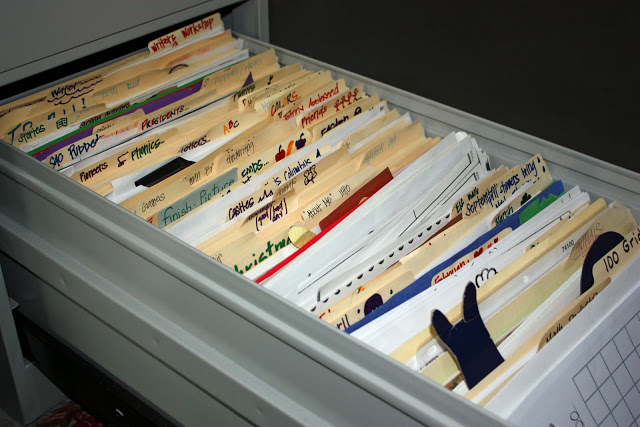 Every week I lay some things out on my table that I want them to work on.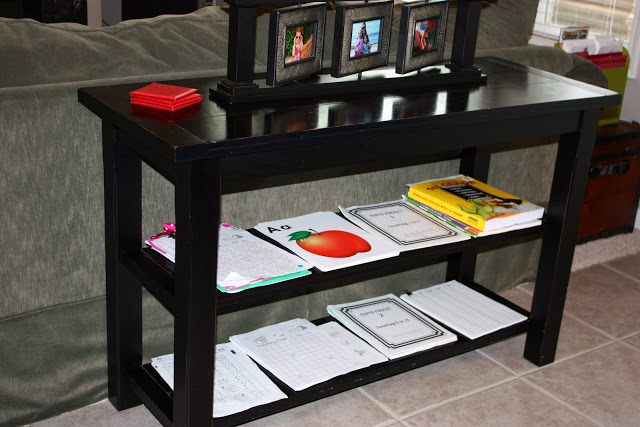 Makes it easy to grab something when
Kole
is sleeping and I have a minute to help them.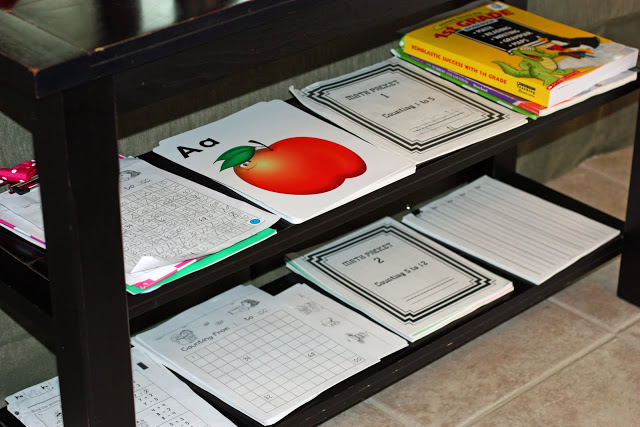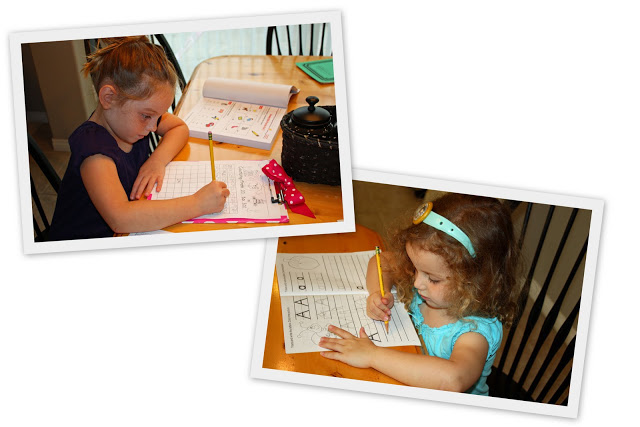 One thing I've learned with "homework" for little ones. Do it often, but keep it brief. I don't ever have them work for longer than about 20 minutes at a time. Much longer than that, the work gets sloppy and they are too easily distracted. Their little brains and bodies can't handle it! That's why it's nice to have everything laid out and close by. Then if I'm fixing lunch I can grab a page for them to work on while they wait.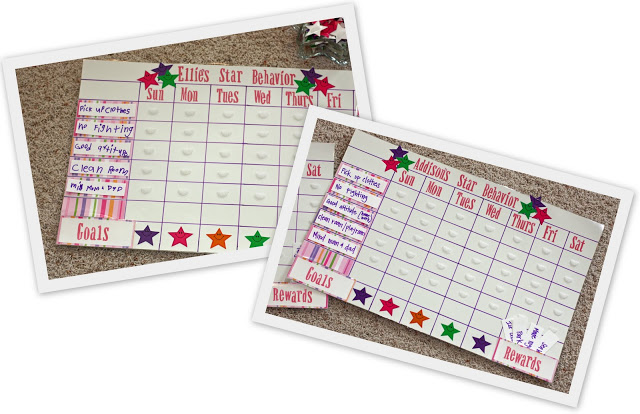 Another motivator for having a positive attitude about homework is our
star charts
from last summer. They set some new goals and are working hard each week! If they get most of their stars they get a fun activity on Saturday with daddy…(the beach,
seaworld
, the zoo, etc.) Ellie had fun writing her own goals this time.
They take their star charts pretty seriously!
As for me right now, I'm off to do the ever so thrilling task of laundry. Blah. Here's hoping your Thursday is more exciting than mine! :)
xoxo, Erin