Lately I've had a "house bug" – the urge to completely change and re-decorate my house. I think this happens to me whenever I have a baby because I'm spending a lot more time at home. Four years ago when Addison was a baby I did a lot of decorating and then got burned out with home decor and haven't done anything major since. But now…I'm getting tired of my decor and have a lot of new ideas in my head. I'm definitely feeling antsy to mix things up a bit! Realistically I don't know if I'll do much because we are hoping to buy a bigger home sometime in the next year or so. But either way, whether we buy a new house or I completely tear into this one, I feel a change coming on. Because of that, I wanted to post some random home decor pics over the next couple of weeks. When I look back at my scrapbooks from our time in Virginia (when Kenny was in Law School) my favorite pages are the ones that include pictures of our little apartment. Those are the pictures that bring back the best memories. This house we're in now will always be so special to me. It's the house I brought each of my babies home to. Some of these pictures I've posted before and they were all taken when things were cleaned up. I'll also have to get some of our day to day mess. I don't ever want to forget this home we became a family in.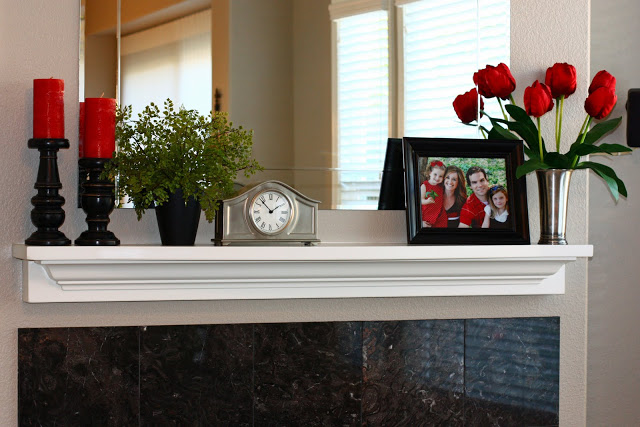 Free printable of the paint colors throughout my home!
Enter your name and email address to get instant access to my paint colors along with other free organizing printables. More will be coming soon!
Exclusive to subscribers!