Ok – I'm going to attempt to explain how I create my blog headers, but let me first warn you that I don't know "blog tutorial etiquette" so stick with me and I'll do the best I can. I use Photoshop 7.0 to make my headers, but you can use any Photoshop program. If I'm doing one with several pictures (like the summer header above) I also use Picasa. Picasa is a free editing system that you can download for your pictures. If you aren't using Picasa at all you should be! It's SO easy to use. I used to make a lot of my collages in Photoshop, but Picasa is so much easier and faster that I use it instead now. I could type a long tutorial on how to use Picasa to make collages, but Sarah from Clover Lane (love her and love her blog) has already explained it so click here to learn the first step. You can create your whole header in Picasa if you want to. I prefer to make the collage in Picasa and then jazz it up in Photoshop because I have so many digital scrapbook supplies to work with. So here we go…
After I've used Picasa to create this:

then I save it as a jpeg – just like a regular picture. Creating the rest is just digital scrapbooking.
1 – Buy and download a digital scrapbook kit you like. I always use the kits because they come with coordinating paper, embellishments, and usually alphabet letters (those are what I use for my blog sidebars). Two of my favorite digital sites are Little Dreamer Designs, and The Shabby Shoppe.
2 – After you've chosen what parts of the kit you want to use for your blog, open them all up in Photoshop along with the picture collage you made in Picasa. Then I just play around with everything – (click, drag, crop, etc.) until it looks the way I want it to. (I'm assuming if you have a Photoshop program you know how to do this, but if you don't, it's easy to learn by just playing around with your sidebar tools – trial and error).

3- Once you've created your header, save it in Photoshop (in case you ever want to change or edit it) and then save it again as a jpeg. Once it is saved as a jpeg you can upload it to blogger just like you would with any header.
4- I also use Photoshop to make the words for my sidebars. First open up each letter (just like you did with the paper, etc. from your digital scrapbook kit) and open up a blank file (which is just a white background). Drag each letter for your word onto the white background and when you're done, crop it.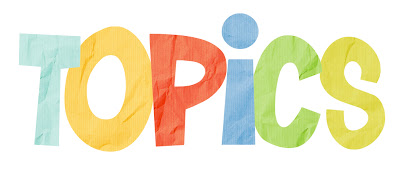 Save it in Photoshop and as a jpeg just like you did with your header.
5- Now that it is saved as a jpeg you can put it on your blog sidebar the same way you add a picture. ("Customize", then "Add a Gadget", then choose "Picture") Then you can move it where you want it to be located on your sidebar. (Example: the word "Topics" above your list of topics, etc.)
Here is a look at all of my headers (before and after jazzing them up in Photoshop) and sidebars in the order I created them…
So did any of that make sense? Creating the headers and sidebars is easy, explaining how to do it is a little tricky. Plus it probably didn't help that I was typing this post while I was watching the season finale of LOST (I know – I'm probably the only person left on the planet who hasn't seen it yet. Been a little preoccupied lately with the new baby and well…recovering from almost dying) ;) So now none of us are satisfied. I'm left with all sorts of questions about the show…still. And you're probably still wondering what in the world I do to make my headers. If you have specific questions left unanswered about how I make my headers, ask me in the comments and I'll try to answer them for you. If you have specific questions about LOST, join the club.
———————————————– (added later….)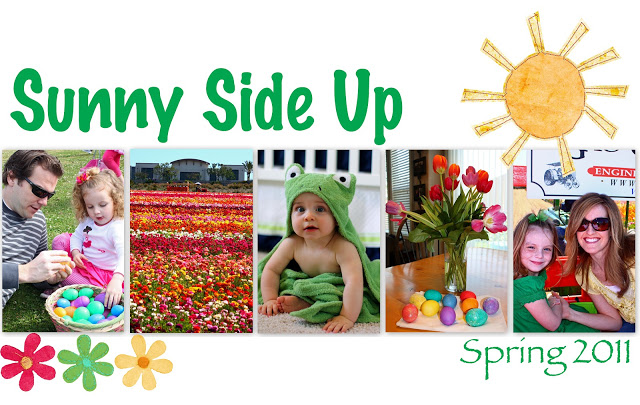 (Had to start making my headers smaller because of the Blogher Ads from here on out…)
(Summer 2011)
(Fall 2011)
(December 2011)
(Winter 2012)

(Spring 2012)
xoxo, Erin