I had a great Mothers Day this year. I knew Kenny bought me a gift, but I told him what I really wanted this year was sleep and a shower with time to blow dry my hair (something that hasn't been happening much lately). My wish was granted so I was a happy mom.
Ellie showered me with multiple cards. All of which said "Happy Mavrs Day". (we're still working on the "th" sound) Then she and Addison presented me with stunning self portraits.
Ellie's drawing of mom: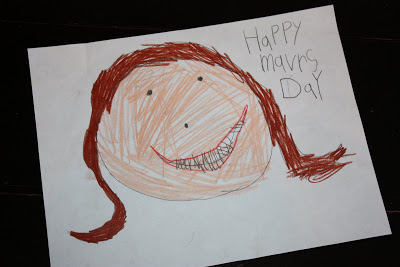 I thought I had my braces removed in 6th grade. Apparently not.
Addison's drawing of mom:
And since when did my hair continue growing under my chin? :) Love these. I'll cherish them forever.
Kole showed me his love and affection by spitting up in my hair. The hair that I had just washed and blow dried.
And then the kids and Kenny made me waffles with strawberries for dinner and cake for dessert. It was a perfect day.
This morning Ellie's Kindergarten class invited all of the moms to a "mother's tea". It was the first time I've had makeup on and been out of my sweats in a month. It felt good. Normal. Ellie led me into the classroom, put a napkin on my lap, fixed me a snack, and presented me with a book all about the things she loves about me. Things like how I wear necklaces and make her hot dogs.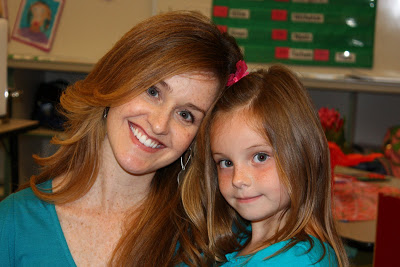 Then the class sang a song that Ellie had been singing around the house all week…
Mom's are special ladies so hug her everyday
She gives you lots of food to eat and takes you out to play
Your mother reads you stories and buys you sneakers too
Aren't you happy that you have a mommy who loves you
I love that song. I'm feeling especially grateful this year to be here. Alive and well. Being a mom. I can't imagine anything better.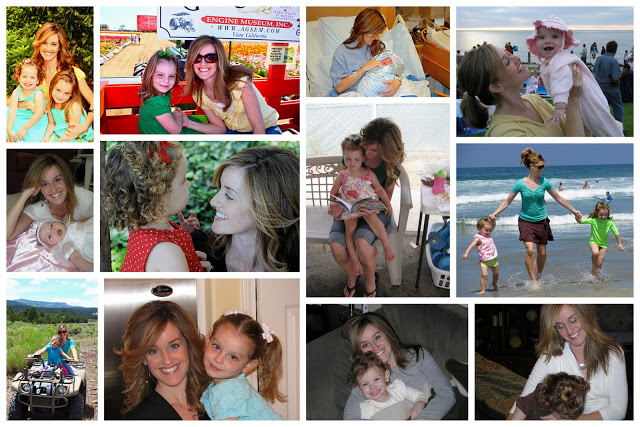 Hope you had a special Mavrs Day too!
xoxo, Erin