My sister Carly flew in to help me out this week. The girls were so excited.
They couldn't wait to show her TWO things.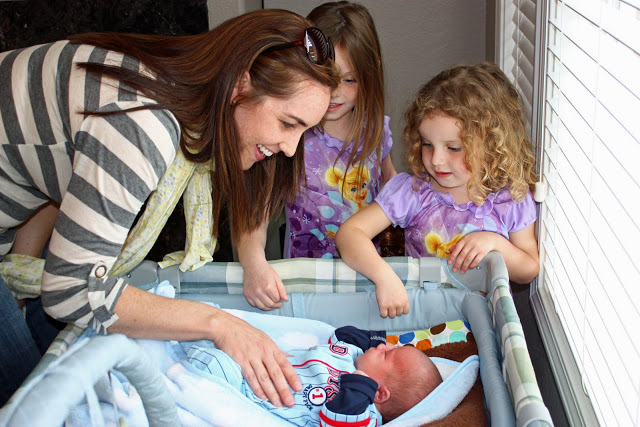 Their new baby brother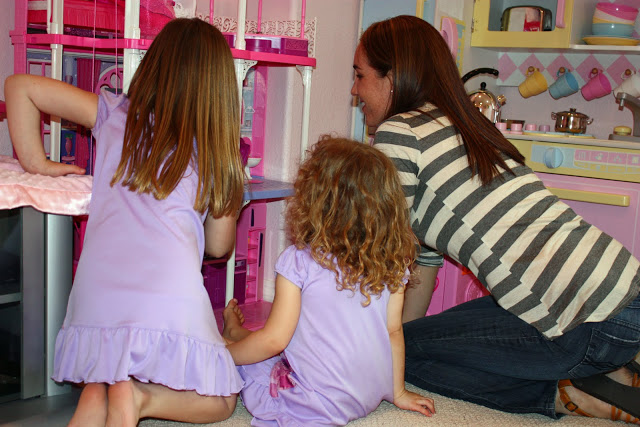 and the "Barbie Hotel Home Escalator" they got for Christmas.
The girls love their Aunt Carly because she makes them laugh, watches movies with them, tells them funny stories about their mom, and always brings them a surprise. New jewelry this time. Of course just like in this post their jewelry has a way of ending up adorning our furniture.
My girls aren't the only ones who love it when Carly comes.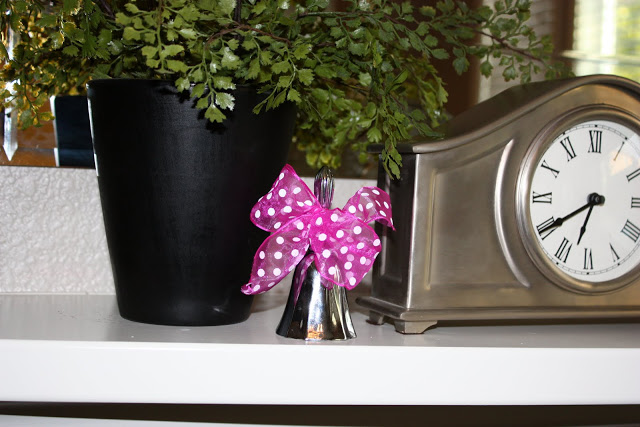 When she arrived she gave me this little silver bell to ring for her service. And ring the bell I did. All day long. Carly took right over where my mom left off – cooking, cleaning, and taking care of my kids so I could rest. But even better than all of that, she made me laugh. She forced me to take off my blue sweat pants (I switched into my black sweat pants) and get out of the house. We just went on a few little outings – a drive along the ocean, a visit to Jamba Juice, and a trip to Target. (because what's more therapeutic than Target?) :) Getting out of the house and being with my sister did me a world of good. Thank you Carly. I love you so much.
xoxo, Erin