Last week lots of time was spent bonding with Kole.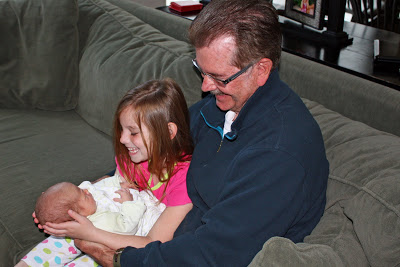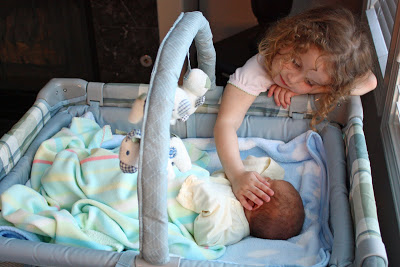 Last week I went to the doctor and was told my blood levels are getting better. I'm still not "normal" but getting closer. The nurse asked how much blood I received and when I told her 5 units her eyes about popped out of her head. I seem to be getting that reaction from medical personnel a lot lately.
Last week I started having serious second thoughts about my decision to place scrapbook supplies right next to Kole's changing table. Everyone warned me that boys "spray" when you change their diaper. Everyone wasn't kidding. My trash can full of ruined scrapbook supplies are evidence of this little fact.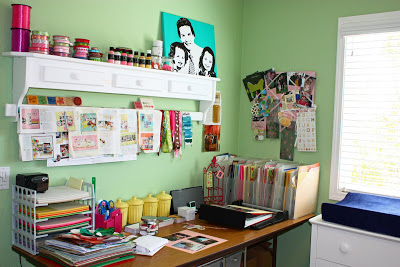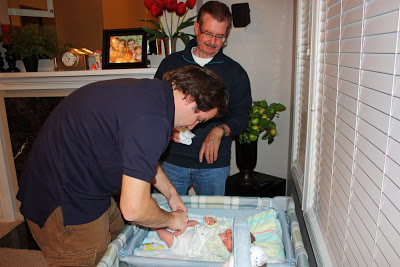 Clearly, changing Kole is a two man job. One that should happen far away from my favorite letter stickers.
Last week Kole and I watched a lot of TLC's "What Not To Wear." Catching up on fashion tips and being able to sit and cuddle with Kole have been bright spots in my recovery period.
Last week after my parents left, Kenny became Mr. Mom.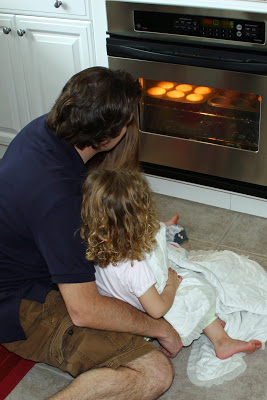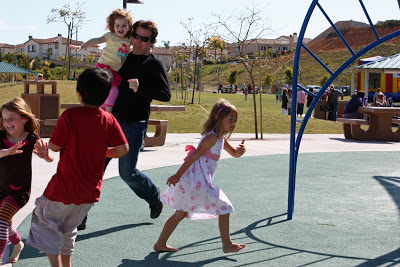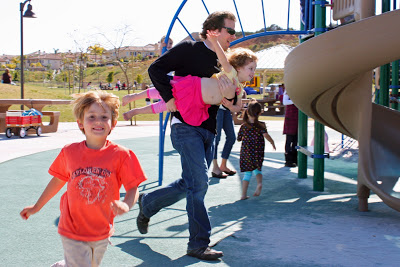 He traded in his clients at the law firm for a couple of new clients. Clients who spend their days baking cupcakes and playing chase at the park.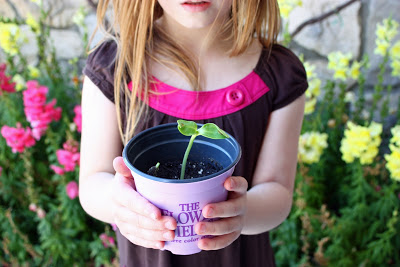 Last week Ellie's seed from her field trip to The Flower Fields finally started to grow.
Last week I cried. A lot. Kenny tried to so hard to cheer me up. He suggested I sit outside in the sunshine, but I told him I was too pale and didn't want to sparkle and give away my true identity. ;) He said "do you need to organize something?" So I went upstairs, dumped out the girls toy bins and sorted toys. Barbies in one pile, princesses in another, my little ponies in another… very therapeutic.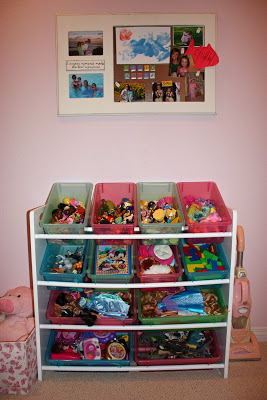 It took me an hour to organize and will most likely be messed up in less than an hour, but for that hour, I felt like me again.
I didn't feel like myself for a lot of last week and I'm beginning to miss me.
Hopefully this week will be better.
xoxo, Erin