I've been volunteering in Ellie's Kindergarten class this year and aside from working with the kids, I have been working on several creative projects for the classroom – a lunch chart, a gingerbread house, etc. It's been a lot of fun. I'm totally getting my teacher fix and then I get to leave and come home and be a mom. Best of both worlds. This month her class is incorporating Valentines with a fun unit on the mail. One thing her teacher asked me to create was a mail truck for the kids to "drive" while they deliver their mail. I talked to my dad about it when I was visiting over Christmas to see if he had a box I could use and next thing I knew he was out in his garage putting the whole thing together. My dad is very creative, very smart, and very good to me.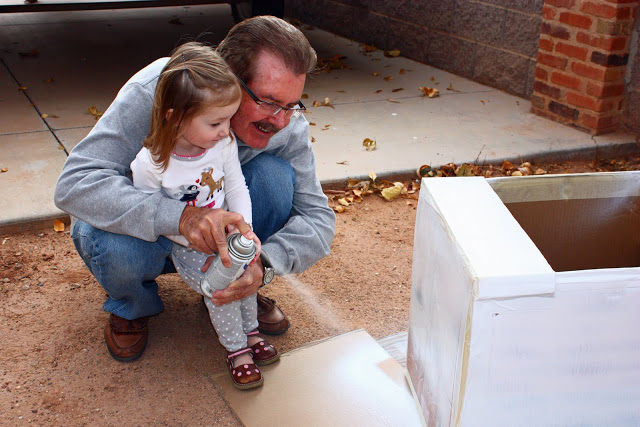 Spray painting with my sweet niece, Claire. (my dad is also a very good grandpa)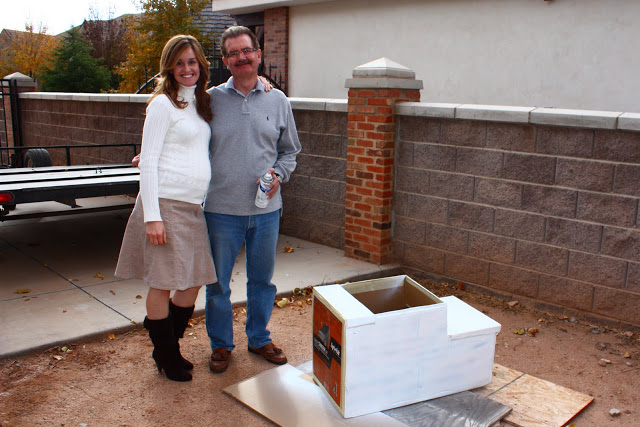 All I had to do to finish the mail truck was add some letters.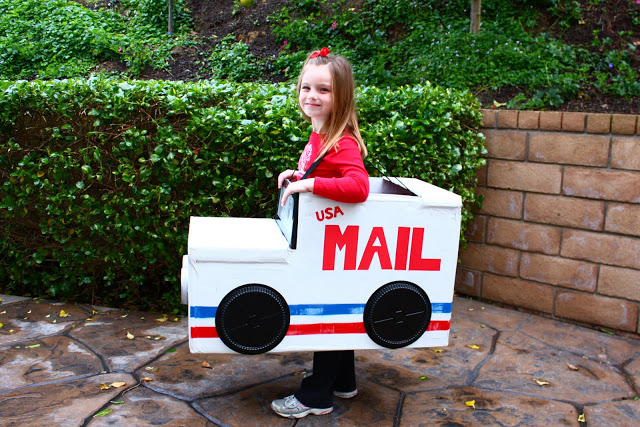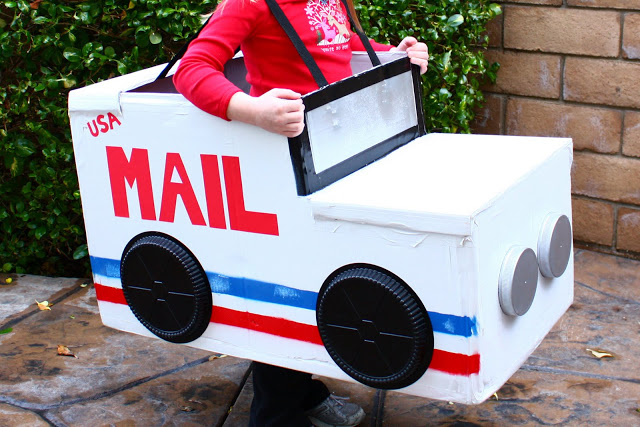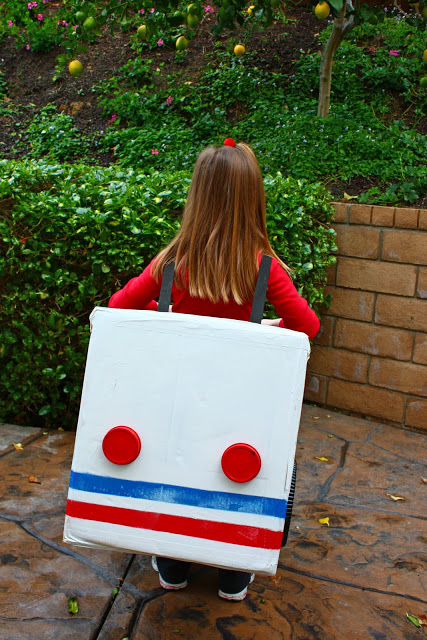 Thank you so much dad! The truck turned out darling. I know the Kindergartners will love it! Ellie and I sure do.
————————————————————————————————-
p.s. Thank you so much for all of the help with the boy crib bedding! I have so many fun websites to check out now. I really appreciate it.
p.p.s. I finally figured out how to put my "follower" widget up so if you read my blog, sign up! Kind of fun knowing who's reading. Plus it's so nice to know that the people reading are friends and other fun women instead of some creepy stalker. If you are some creepy stalker reading this blog you should think twice. I grew up in a totally safe mostly Mormon suburb in Utah the south side of the Bronx and I know people.
p.p.p.s. Did everyone watch the Season Premiere of Lost? So good. Kenny was giddy about it being on tonight. This show is crazy and I gave up trying to figure it out long ago, but we love it!
xoxo, Erin