This week we've been missing the rain. Last weeks' showers were a nice change from our always sunny always the same weather. Plus kids look so cute in their brightly colored rain gear. I love taking Addie to preschool and seeing all the fun patterned rain boots lined up.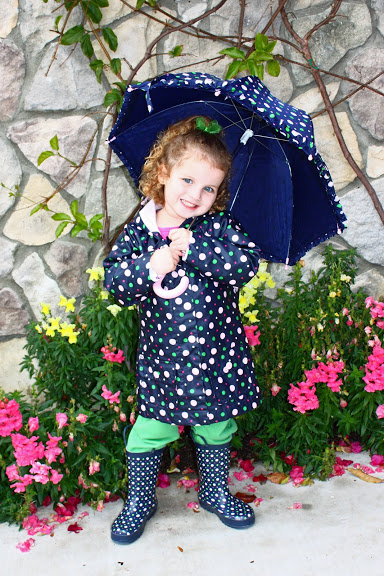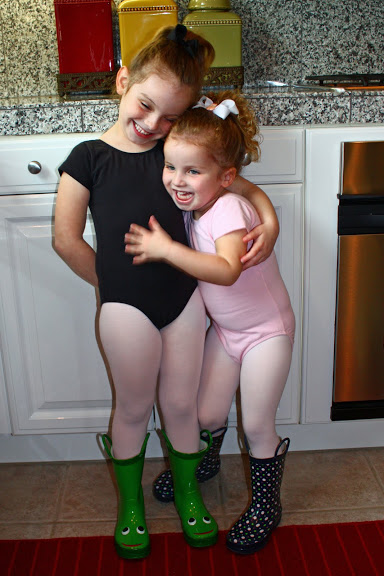 Rain boots make great accessories, even with ballet tights.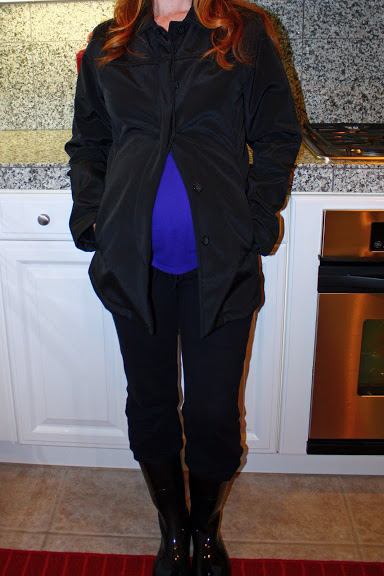 Although it's nice when your rain gear actually fits.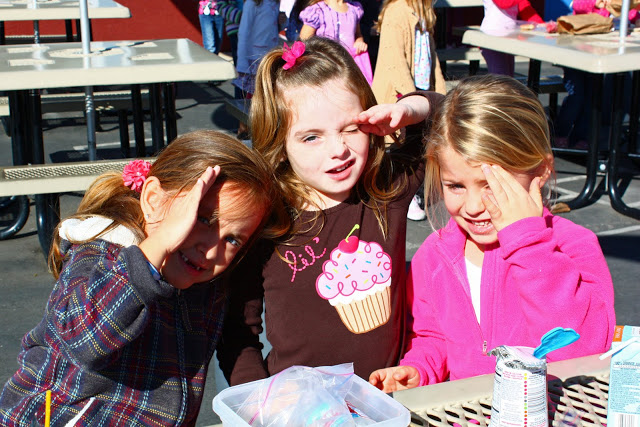 BUT…not much rain this week. Nope. It's been nice and sunny… again. I took this picture at Ellie's school when I went to see her become "Star Student of the Week" for her birthday.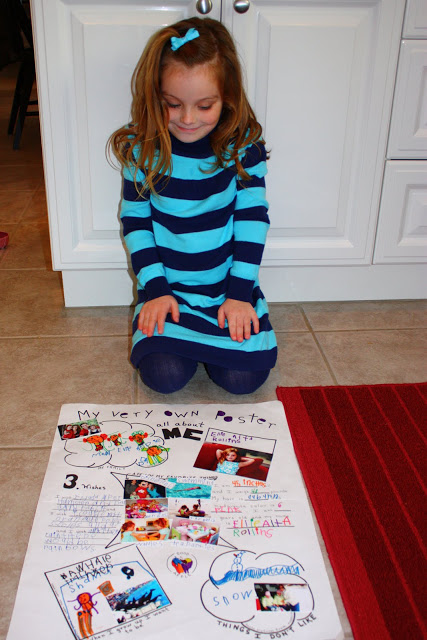 She made an 'All About Me' poster that she was awfully proud of.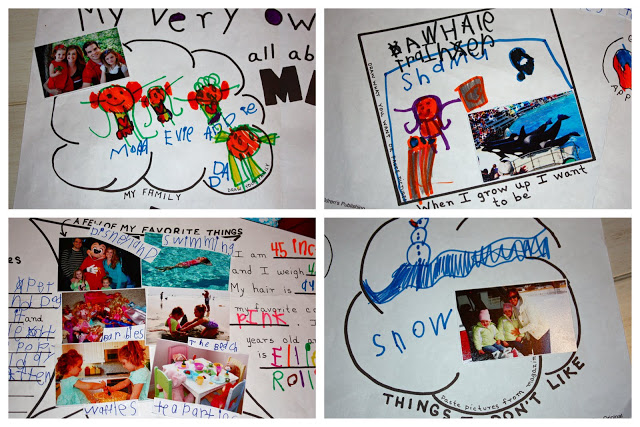 It included some of her favorite things, one of her least favorite things (snow), what she wants to be when she grows up (a whale trainer at SeaWorld), and a picture of our family. And no, we aren't a family with exceptionally large ears…those are our shirt sleeves.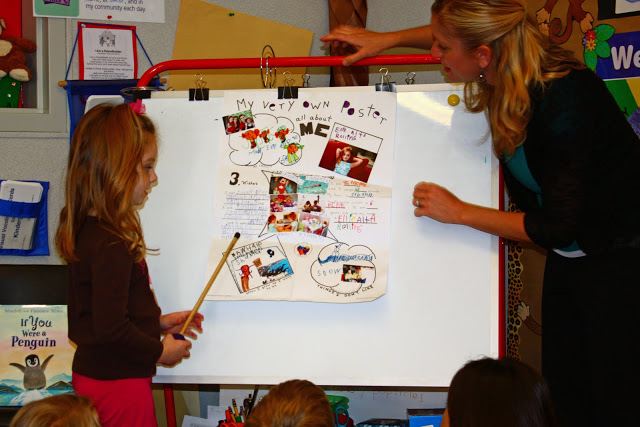 She had fun sharing her poster, making a b-day crown, and being the line leader.
She also had fun sharing the Valentines/Birthday cupcakes we made the class.
This week we've started getting out some of our Valentines Day decor. It's easy to make my house look festive during Christmas and Valentines because I already decorate with so much RED. Love it.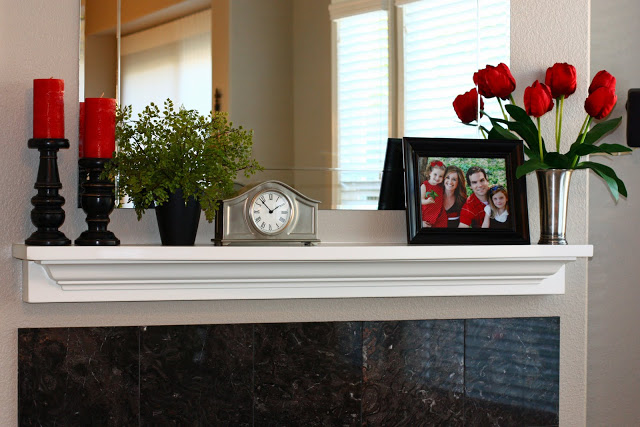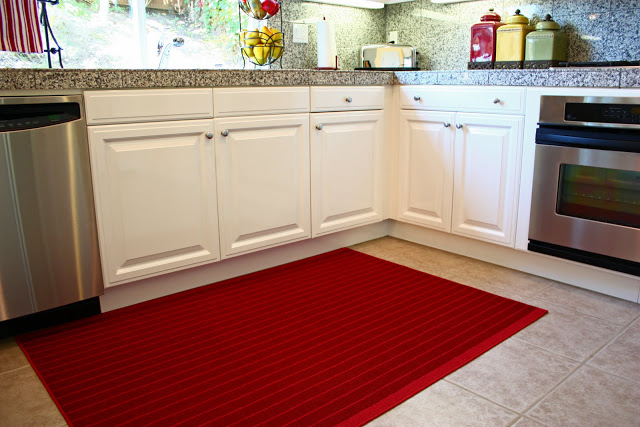 This week I have been amazed that my red Target rug from
this post
is still holding up so great.
This week Kenny is heading up an IPO at work. For attorneys this translates into "Initial Public Offering." For attorneys' wives this translates into "kiss your husband good bye for two months." It's only been a few days and I'm really missing the extra help around here.
This week, aside from playing the single mom role, I've also been working on my Project Life scrapbooks for the girls. I loved
what Ali is doing
with her book and the way she is adding memorabilia gave me an idea of how I can combine these books with the girls' school kit books. I'm playing catch up because I decided to start the books in August when both of the girls started school this year. Hopefully I'll get caught up soon and have something to share. I'm feeling the urge to get "caught up" on a lot of things since I'm down to two months before baby #3 enters the picture. You might say I've been "nesting" a lot lately, although truth be told I think a part of me is always "nesting," pregnant or not.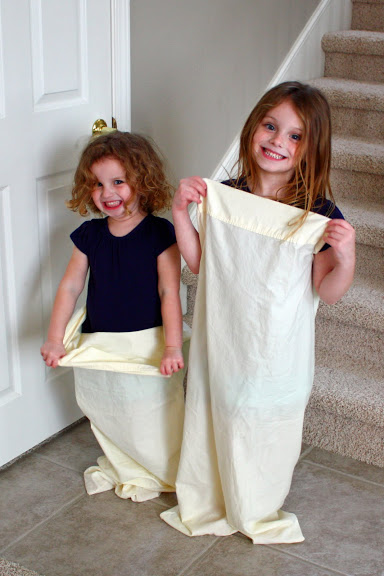 This week the girls have been racing around in pillowcases,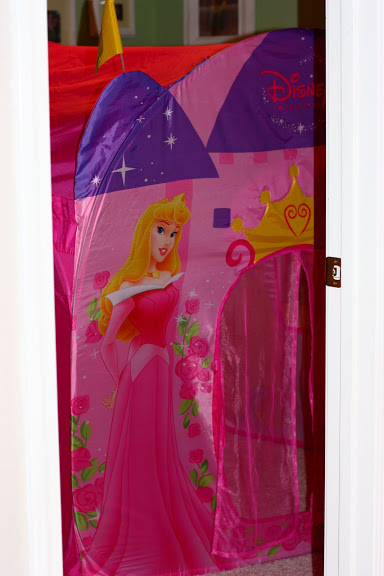 hiding out in their princess tent which takes up the whole nursery,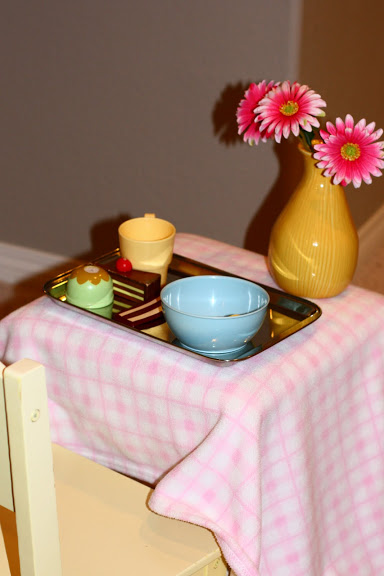 and playing a whole lot of "restaurant." They've been serving up all kinds of yummy food like (quoted by Ellie) "hot chocolate stew which tastes just like hot chocolate only a little more cakey." If you count all of the fake food I've been shoveling in I can pretty much say that this week I've been eating non-stop. A good friend of mine (who must really really love me) brought me several Cadbury Eggs this week. I love Cadbury Eggs and as
this post
shows, if they are in my cupboard I have an incredibly hard time resisting the urge to eat them all. I didn't do so well resisting the other day and when I was down to one egg left I decided it best to just eat it as well and conceal all evidence that they had even been around. This way Kenny wouldn't see it and wonder if there had once been more. Made sense at the time.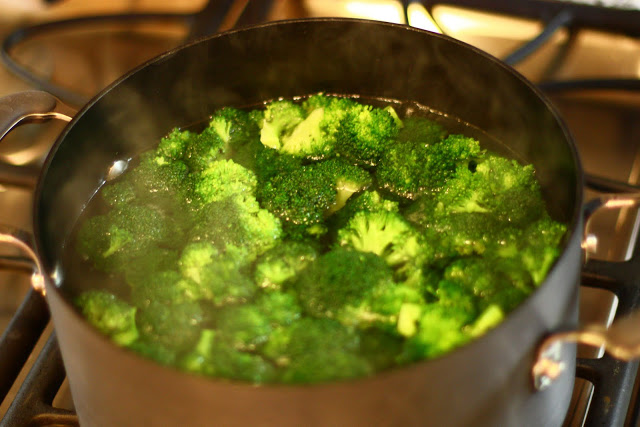 Then I felt so guilty for eating all the eggs in one day that I decided to have just broccoli for dinner. Baby Kole didn't like that combination too much.
I'll eat better next week.
xoxo, Erin