Today I've been craving rootbeer.
Today Addison heard the song "Soul Sister" on the radio and decided it was about her and Ellie.
Today I got a Golden Spoon yogurt. Pomegranate blueberry. It was SO good. Might be my new favorite. I felt guilty though, getting one without Addison. She's my yogurt girl. She would eat yogurt every day for every meal when if I let her.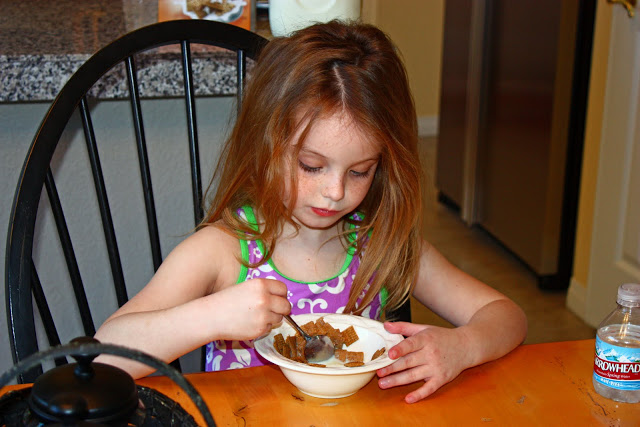 Today we ate cereal for lunch. Not yogurt.
Today I got my glucose test done. Had to drink that nasty orange drink. Why don't they give you something tastier? Like rootbeer.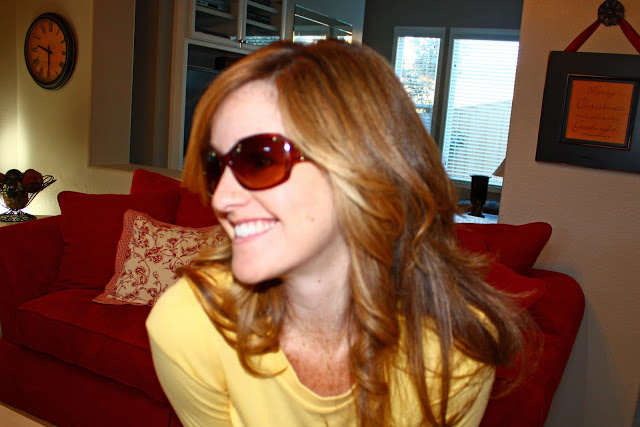 Today it was so sunny and warm outside. Felt like summer time.
Today I put the last of our Christmas stuff away. I was bummed to take it down this year. Especially the tree. I love the lights so much. I seriously debated leaving it up all year. I thought about making it a Valentines Day tree, and then decorate it for St. Patty's Day (a personal favorite), and then for Spring, and the 4th of July… but then Kenny took it down. And I let him. Maybe next year.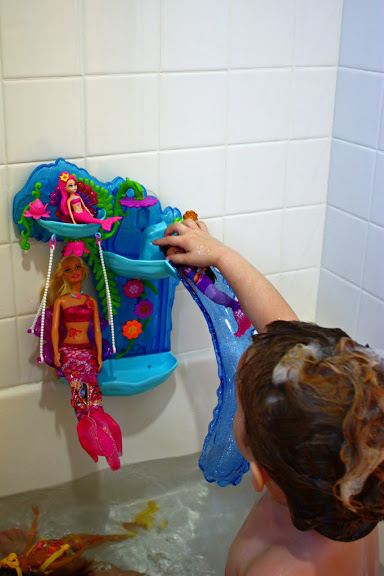 Today the girls continued to enjoy their new Christmas toys.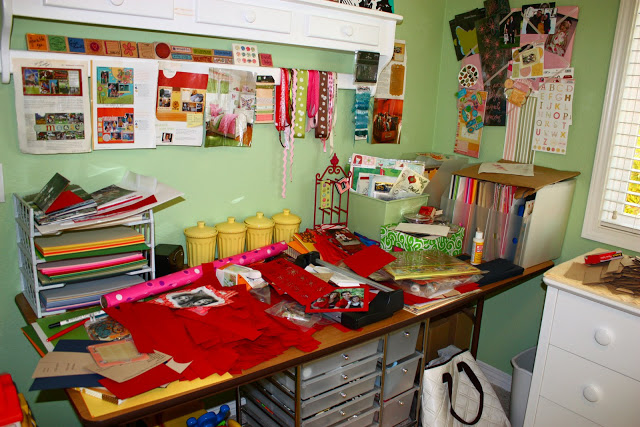 Today I attacked my scrapbook room and started cleaning up my Christmas card explosion.
Today I spread them out along with my baby kit (yes, I love Becky Higgins. And her scrapbooking kits) and starting putting everything together. This is the beginning of my "stay on top of kids' scrapbooks in 2010 plan."
Step 1: Put everything together ahead of time. (use pre-planned kits taking away a lot of the creative process that I love, but just don't have time for in this phase of my life).
Step 2:
Organize folders on computer for each child's book. Inside each month's picture folder, I have a folder for blog post pics, random pics (ones I want to keep but don't blog), and a folder for each child's scrapbook pics. As soon as I download pics, they get deleted or edited and put in the correct folder.
Step 3: Print Print Print! The one thing that's not so great about this digital picture/blogging craze is that I never develop my pictures anymore. I miss seeing actual pictures in books. Pictures to hold and touch and look at and remember. 2010 is going to be my year of developing!
Step 4:
Be selective with what I print. I take A LOT of pictures. I'm going to work really hard to just pick a picture or two from an event that really tells the story of what's going on instead of feeling like I need to scrapbook all twenty for each child. Hoping this helps with feeling overwhelmed by it all.
Step 5:
Show progress once in awhile on my blog. Hopefully that will motivate me to stay on top of things! (***but I make no promises during newborn stage – April through June. I know I'll be lucky to take a shower during that phase, let alone scrapbook)
Today I'm feeling good about my scrapbook plan and everything I got done. I think it's time for that rootbeer.
xoxo, Erin