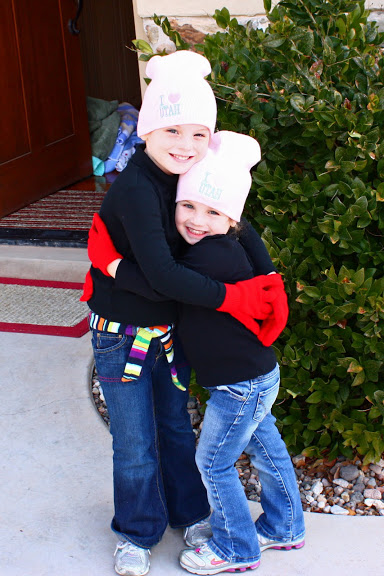 Admittedly my children have been deprived. Growing up in sunny San Diego with grandparents residing in sunny southern Utah, they haven't had many opportunities to see snow. Ellie played in the snow once when she was two but she can't remember it and Addison – never. I knew it was time to do something about this when they started talking about snow after seeing it on an episode of Max & Ruby. They spoke of it like it was such a strange, foreign thing. Ellie said, "and guess what mom…my teacher has SEEN snow and even TASTED it." Like her teacher was the most unique and privileged person on the planet. So while we were in Utah over Christmas my parents bought the girls "I love Utah" hats and took them to see snow.
They were beyond excited.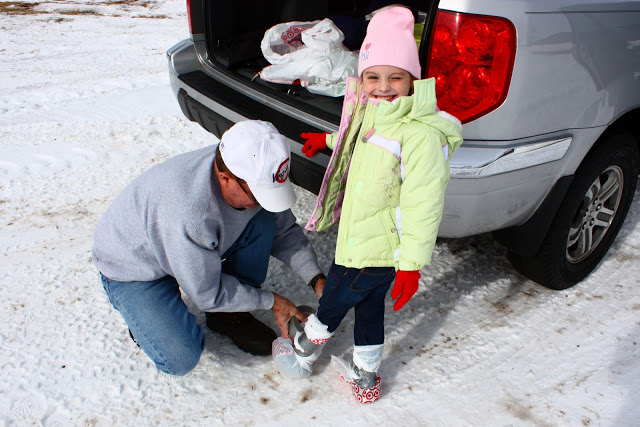 Of course, my girls have no snow clothes or boots so my dad had to improvise by tying Target sacks around their shoes and holding them together with duct tape. Classic.
They had a great time tasting the snow…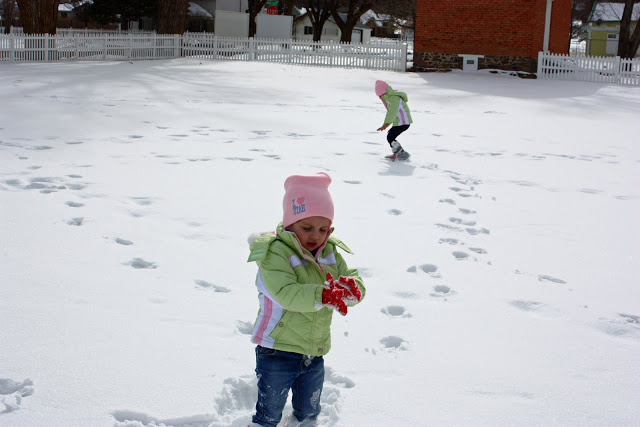 touching the snow…
and running and playing in the snow.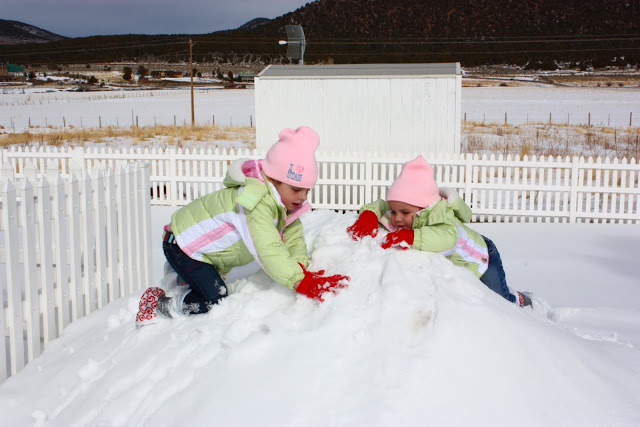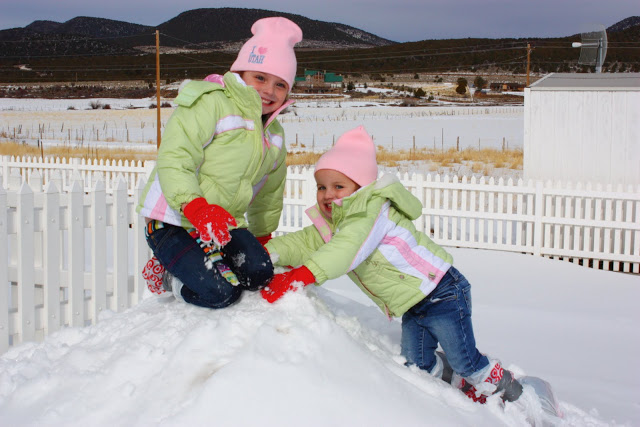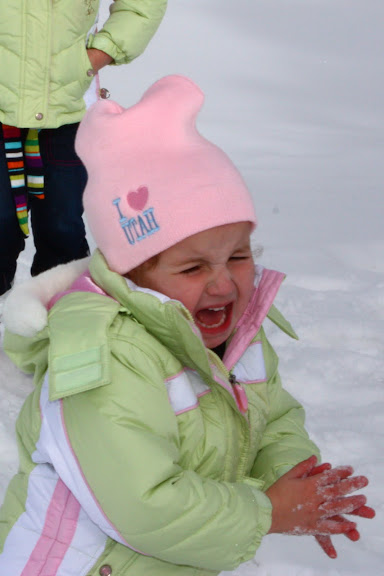 And then after a whole 15 minutes of playing in the snow they took off their gloves. They realized that snow is cold. And wet. And not as fun as they thought it might be.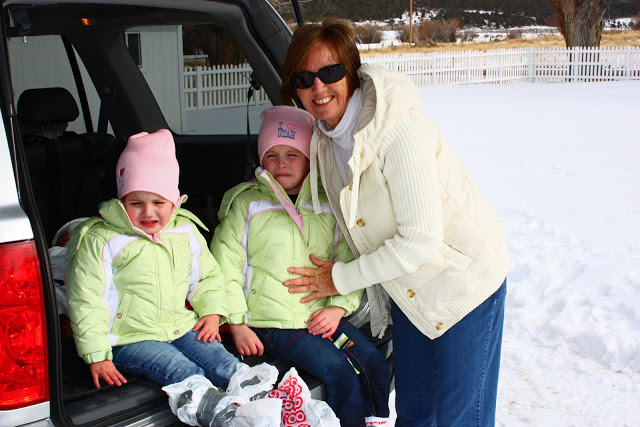 And they both started to cry and wanted to come home and not play in the snow anymore.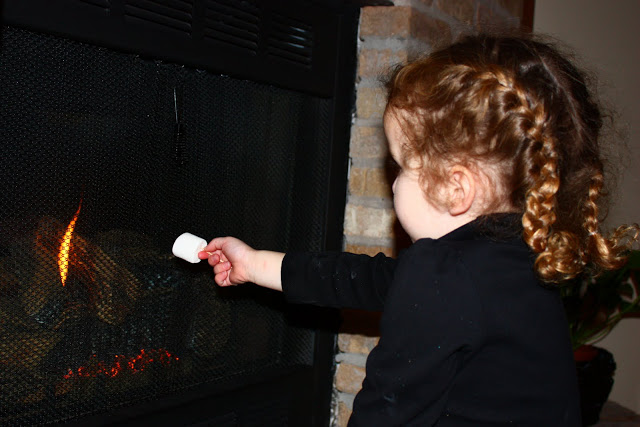 They felt much better after they had warmed up and roasted a few marshmellows by the fire.
And now we're back home in San Diego and our forecast for the week is looking like
this
.
And I don't think the girls mind it one bit.
xoxo, Erin