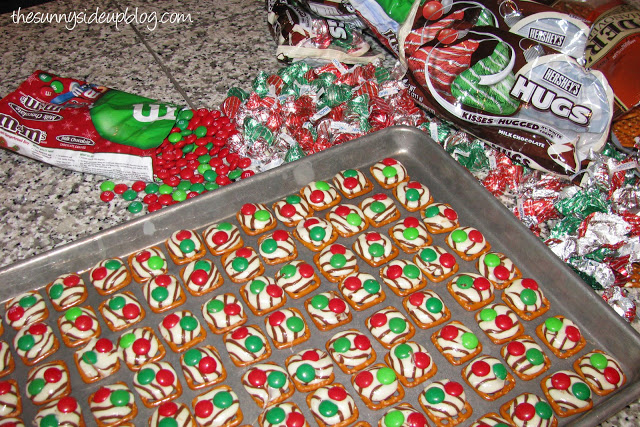 Last year I found a version of this fun treat and I decided to make them look a little more "Chrissmassy" and to deliver them for friends and neighbors for Christmas.  They were such a hit that I made them again this year. They are seriously SO YUMMY and so easy to make. All you need is Pretzel Snaps, Hershey's Hugs, and Holiday M&M's.
It also helps if you have a couple of good "helpers" to unwrap the Hugs and place them on top of each Pretzel Snap.
After you place the Hugs on each pretzel you can count them all. Why? I don't know. But Ellie seemed to think it was an important step.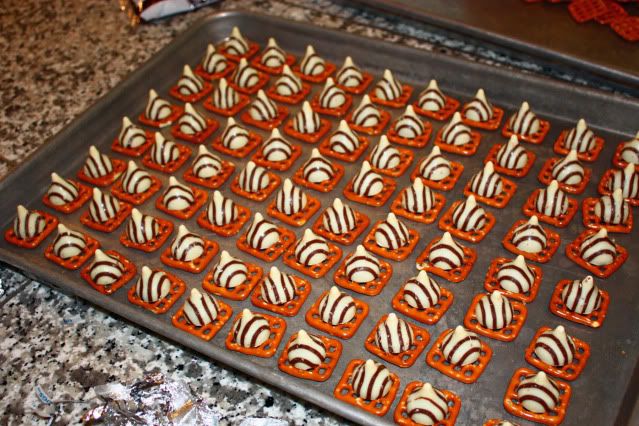 Then place them in the oven at 200 degrees for about 7 minutes. Just watch for the Hugs to barely melt.
After you take them out of the oven promptly place two Holiday M&M's on each Hug. Then put them in the fridge to cool. I like to leave them in the fridge overnight and then take them out the next morning and deliver them sometime later that day. Let them sit on the counter after the fridge for a bit so they are room temperature when you deliver them.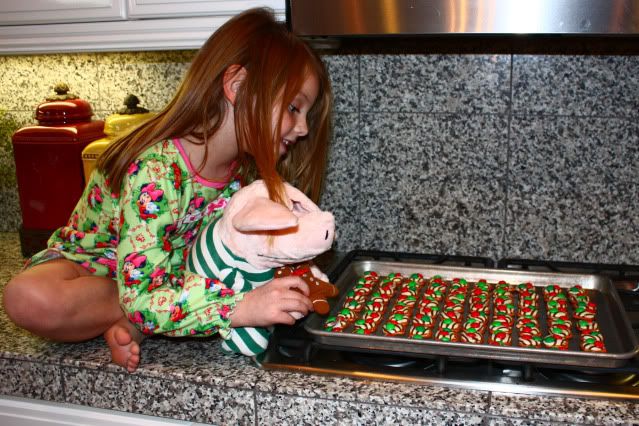 Olivia the pig loves Pretzel Hugs too.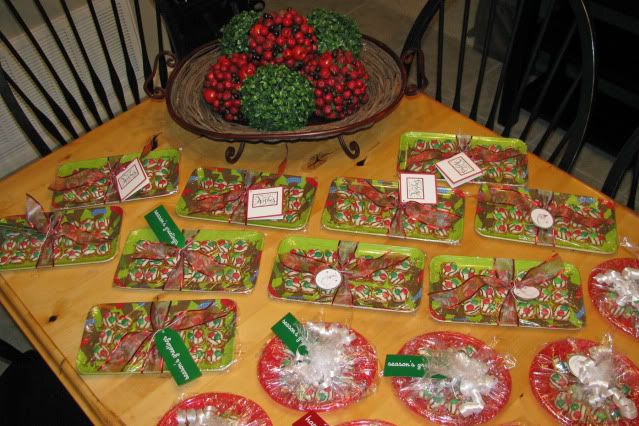 Then wrap them up on cute plates or in cookie jars and deliver! And don't forget to make a tray for your own family. They really are such a tasty treat. I should know.
I've eaten about a hundred of them in the last week.
Oh…one last thing –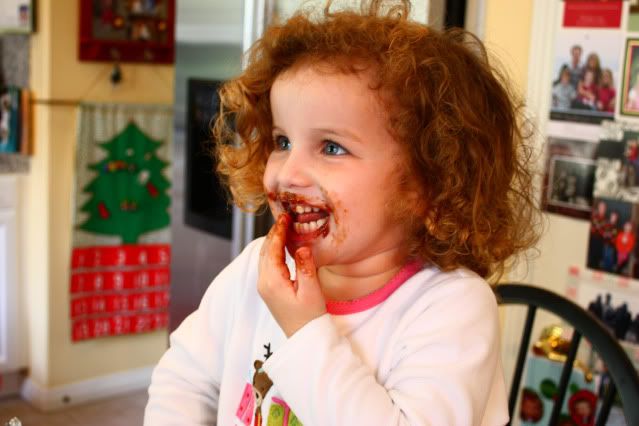 Keep a close eye on your "helpers."
**Update:  Here is a fun way to give your pretzel hugs as a gift!

Free printable of the paint colors throughout my home!
Enter your name and email address to get instant access to my paint colors along with other free organizing printables. More will be coming soon!
Exclusive to subscribers!