We are pretty happy around our house. The girls are counting the days until Santa comes and are having so much fun with all of the holiday festivities. Kenny is still flying high after seeing the Chargers play in Texas. Not only did the Chargers win and not only did he get to see the coolest stadium in the US, but he also got to sit in the owners box during the game and meet Jerry Jones (the owner of the Dallas Cowboys) because one of the guys he was with is related to him. Yes, Christmas came early for my husband. He should be on a high until at least February. As for me, I'm happiest when I'm home. Listening to Christmas music surrounded by my decorations and lights puts me in the best mood.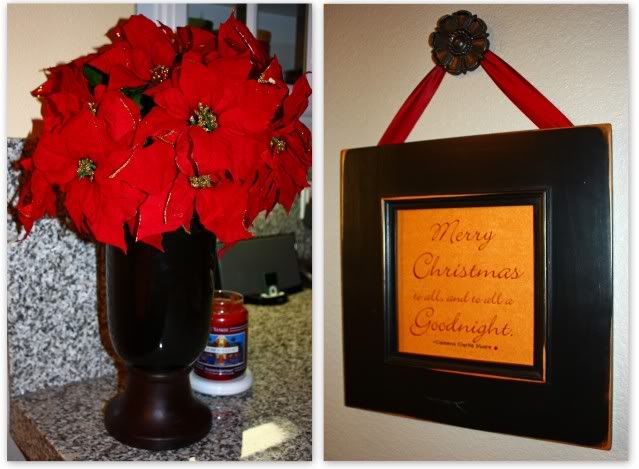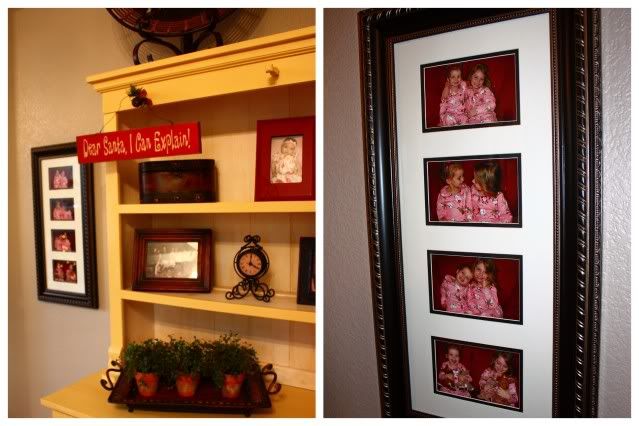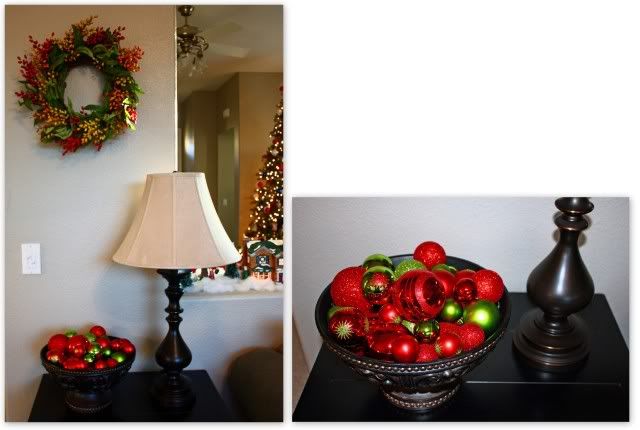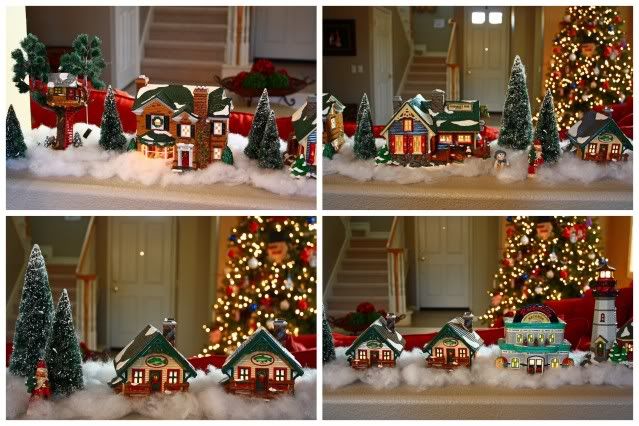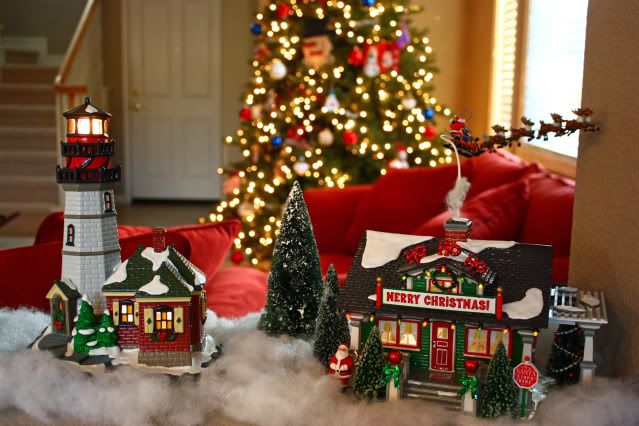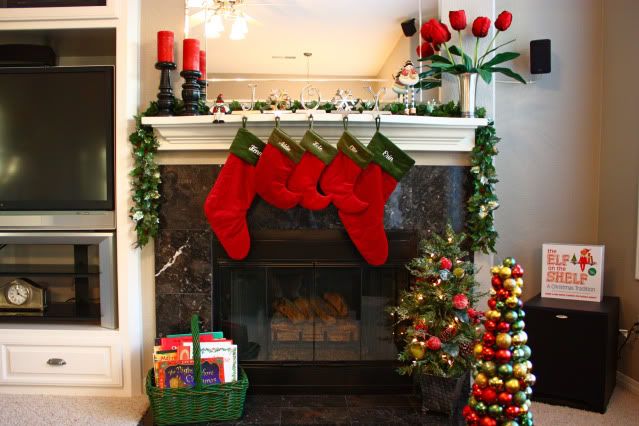 A week or so ago Ellie yelled from the family room "mom! there's a sock for the baby!" I had taken the Charger sock down that she put up (I know, I said I was mellowing, but apparently not…it was bugging me so bad!) I went in the living room thinking she had put the Charger sock back up and saw a matching sock with "Kole" on it. So far Kole is the ONLY name Kenny and I have agreed on for our little guy. We don't know if we're using it or not, but Kenny ordered a matching sock with the name on it to make me and Ellie happy. He set it up and waited to see how long until one of us noticed. Didn't take Ellie long. :) I said to Kenny "but what if we don't use that name?" and he smiled and said "then we'll order another sock next year." I was already feeling emotional because it was such a sweet thing for Kenny to do and then I looked up and saw all five socks hanging there. Before I knew it I had tears running down my cheeks. It just hit me. There was my family. All five of us. I always knew there would be five. It felt so right and so…complete. Kenny didn't even tease me for crying like he usually does. I think he liked the look of five socks too. (that or he's finally learned not to mess with me when I'm crying during a pregnancy)
I'm especially loving all of the lights at night. You can't beat dimming the lights and turning on the fireplace and tree and just feeling the coziness it all brings. Of course our fireplace is completely for ambiance. It doesn't give off much heat and it's a good thing since its been sunny and in the high 60's all week. I love that here in San Diego we're all running around in UGGS listening to music about how "the weather outside is frightful" when it might as well be June. :)
Hope you're enjoying the coziness of your home this holiday season!
xoxo, Erin