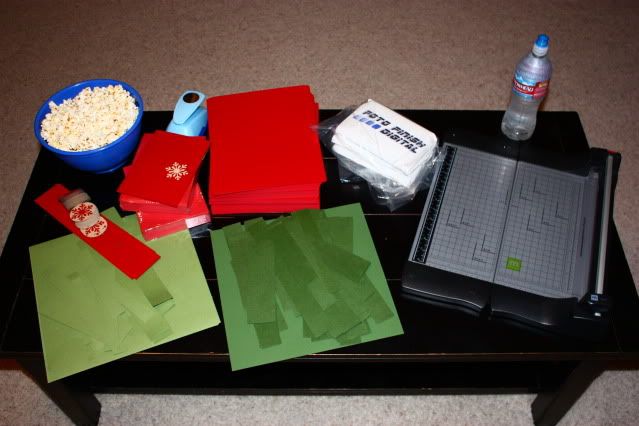 Kenny had to work late last night so it was the perfect opportunity to get going on my Christmas cards! I love making them every year. Especially when I start early enough that I'm not rushed. The goal: to have them made and in envelopes stamped and ready to mail by Thanksgiving. The goal was originally to have this done by Halloween. I'm famous for setting unrealistic goals. I can't wait to start getting cards in the mail! And I can't wait for my pantry door to look like this again. Isn't this the best time of year!? I had to resist the urge to turn on "It's a Wonderful Life" last night – trying to hold off Christmas movies a little longer although I don't know why. I would be perfectly content celebrating Christmas all year long.
Today is
Veterans Day
and the girls are out of school. We may all three be in pajamas for quite a while. We also may have to take a trip to Toys R Us to get a few ideas for Santa. :)
Hmm
. Maybe we'll go to Toys R Us in our pajamas. That sounds like a party. Anyone up for joining us?
Also let me know if want a Christmas card from me (if you didn't get one last year) and I'd love to add you to the list. Of course I'll be expecting to then be added to the top of yours. :)
xoxo, Erin