Oh I love fall fashion. Love love love it! Best time of the year to buy clothes. So it totally BITES to be pregnant during the fall. Not only pregnant, but in that awkward in between stage. Don't get me wrong, in pregnancy land second trimester is the absolute best and I've been feeling great. Done with first trimester sickness and not yet to 'I'm a whale and my back is killing me' third trimester. BUT – as far as clothes are concerned nothing is working! Pre-pregnancy clothes are getting way too tight and a lot of maternity clothes are still too big. Plus most of my maternity clothes I bought in 2003 when I was pregnant with Ellie and styles have changed just a bit since then! Did I once enjoy looking like a high waisted tent!? I guess so. Worked at the time…not so much now. BUT – I don't want to go spend a lot of money on maternity clothes. They fit for such a short time and this will be my last pregnancy so it seems especially silly to spend money on clothes that I'll only wear for 5 more months. BUT – I'm in need of a little retail therapy. SO – I've decided to turn my attention towards more shoes. Shoes that I probably don't need, but really really want. Here are a few I'm salivating over right now…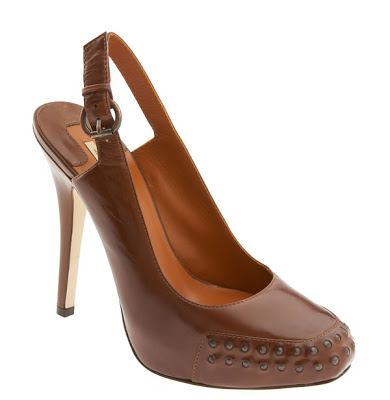 These Maxstudio slingback pumps are so simple and cute! They just seem like a good go-to shoe that would work with about anything.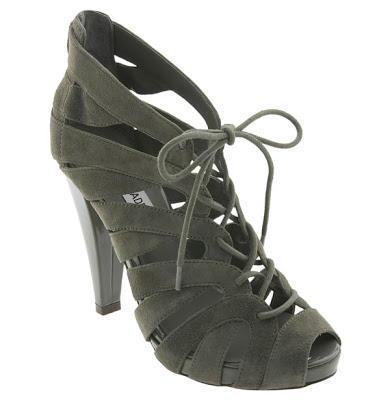 I LOVE these Steve Madden gray pumps. They're a little like
my Gwen

Stefani

black shoes
but the laces are adding a really great touch. Pumps like these are surprisingly comfortable too…the higher back gives better ankle support. Much better support than
my two hour shoes
. Bet I could wear them for at least three hours, making them a must have!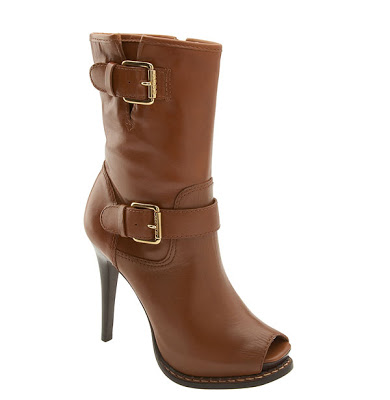 Oh…are these not to die for!!! Michael
Kors
Peep Toe
Bootie
. I love a good peep toe. They are so San Diego. Wear the boot because it's the month of November, but show the pedicured toe because it's 75 degrees.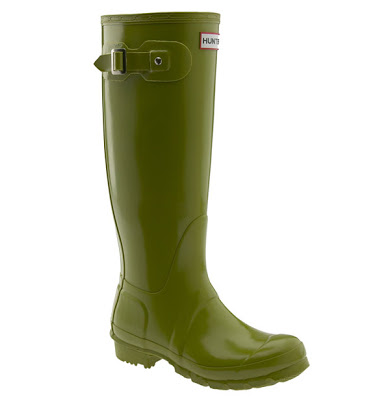 And how fun are these green Hunter rain boots! SO CUTE! We don't have slushy winter weather, but it does rain from time to time. How fun would it be to have these when it does! Why should our kids be
the only ones decked in darling rain attire
? Plus they're green making them a must have for my wardrobe.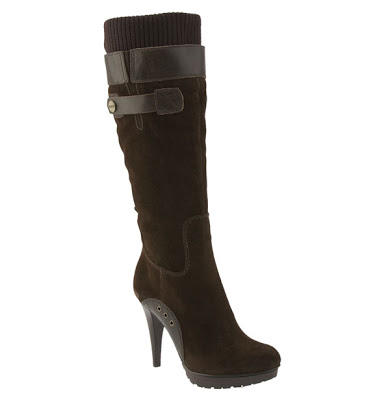 And last but certainly not least my FAVORITE boot I've seen so far this fall. I LOVE these boots. I ALL CAPS LOVE THESE BOOTS. I triple exclamation LOVE these boots!!!
I RIDICULOUSLY LARGE
PRINT LOVE THESE BOOTS!
This Guess Suede boot has been popping up in my dreams since I spotted them on line. They are even better than
the boots I dreamed about buying last year
. They are a masterpiece. And if I had my way, they – along with all of the above shoes – would be mine.
Question is: if we have a few more Charger wins and I can actually pull off getting any of these fabulous fall finds, what would they look like with the high waisted tent?
xoxo, Erin