So after a better night's sleep and a calmer day I'm smiling after re-reading yesterday's post. Sounded like I was just the tiniest bit annoyed…and tired…and sick…and tired…and frustrated…and tired. I have a close friend who is going through a really hard time right now and I think that also added to a lot of my stress and overall mood. Plus this pregnancy has been bringing out all kinds of loveliness where my mood is concerned. I'm happy as a clam one minute and ready to attack the next. Well, today has been much better. I think I have a few things figured out to help mellow out our schedule and I could taste my food for the first time in a week (is that not so annoying when you're sick and can't taste your food!?). I'm also smiling after reading all of your sweet comments. Especially one from my good friend Shari who has six kids of her own and is offering to take my two so I can have a break. HA! Reminded me of the time I called her after our first Christmas card photo shoot with Ellie (who was 9 months old at the time). I went on and on complaining about what a nightmare it was (we were at the beach…sand in her eyes…not one smile…blah blah blah). Shari was so sweet and understanding. I hung up the phone and Kenny said "were you just complaining to Shari about a photo shoot with ONE child?" I immediately felt like a complete and total idiot. A bit like I did today thinking about all of the people reading my blog with more kids than two and much bigger problems than a cold and too many extra curricular activities. So, sorry for that! But it felt good to vent and if you can't vent on your blog, where can you? Heaven knows Kenny's had his fair share of my venting lately. :)
So good-bye to gymnastics for now.
Here's the deal with swimming. We don't take lessons in the summer because we travel a lot and it's crazy busy with everyone taking lessons in the summer. I've found that if I put the girls in once a week from September to Mayish they remember what they learned better. By doing this I'm also paying a group rate for a private lesson since there aren't that many kids swimming during this time of year. Plus I have both of my girls taking a lesson at the same time. This is HUGE. I can actually watch them swim instead of entertaining one of them while the other one has a lesson. I don't know how long we'll be able to keep it up once my kids are in school full time, but for now it's a good thing – even though it's one more thing.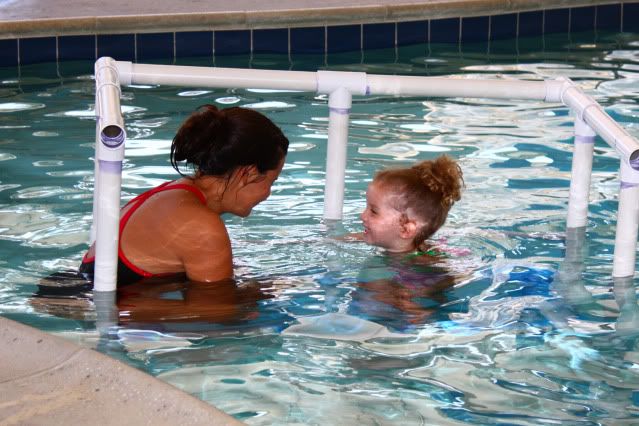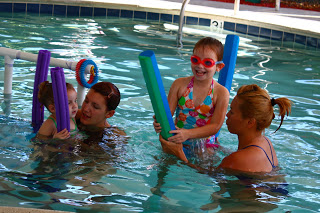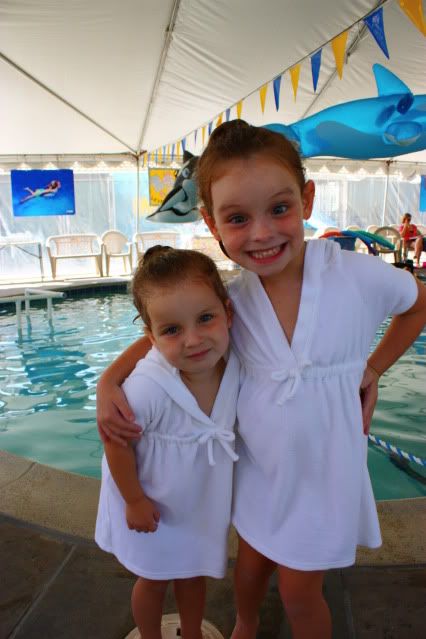 And then there's dance. Ahhh dance. Dancing was MY thing from 3 years old until I finished college. So yes – I'm living vicariously through them and until they are old enough to decide that they don't like it, they WILL be taking dance lessons. How else will they become part of the cast of So You Think You Can Dance 2025? ;) And again I totally scored on getting them in classes in two studios right next to each other at the same time. Ellie does Tap/Jazz while Addison does Tap/Ballet and I get to relax and watch. Except for when I'm imitating their moves and wanting to bust out on the floor with them.
It doesn't get any cuter than three year olds shakin' it in tights and ballet shoes.
So this weekend is looking good. Not too much on the agenda and I'm hoping for some much needed R&R…

Hoping the same for you and your family as well!
xoxo, Erin