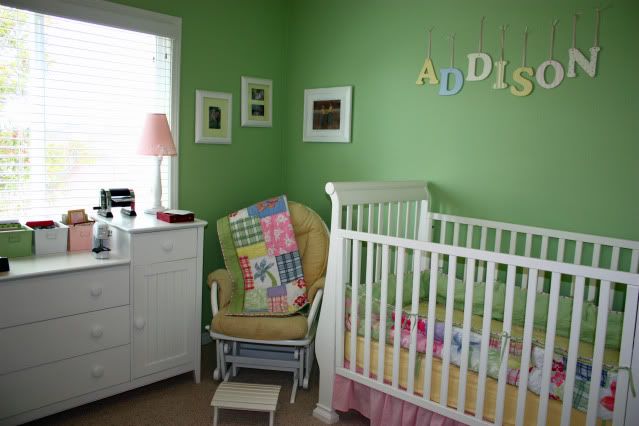 Ever since Addison moved out of the nursery and into her "big girl bed" with Ellie I've been slowly taking over her room…one drawer at a time.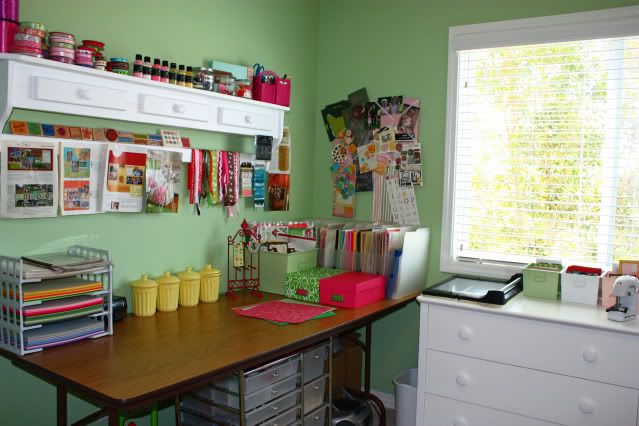 Now even though it is still part nursery, it is also a little space for me. Finally some room to scrapbook! I've dreamed of having my own scrapbooking room my whole life and while this isn't exactly the dream room I have designed in my head, it will definitely do for now. So for the few hours on the few days a week that Addison is in pre-school, this is where you will find me.
Frantically, but happily trying to catch up on our books. This space is way too clean. I can't wait to jump in and mess it up!
xoxo, Erin