A few things we and our friends have figured out. We know how to eat. We know how to laugh. We know how to party. Friday, August 28th was Kenny's birthday and we celebrated with a bang! Thank you so much to all of our great friends who made the day so much fun.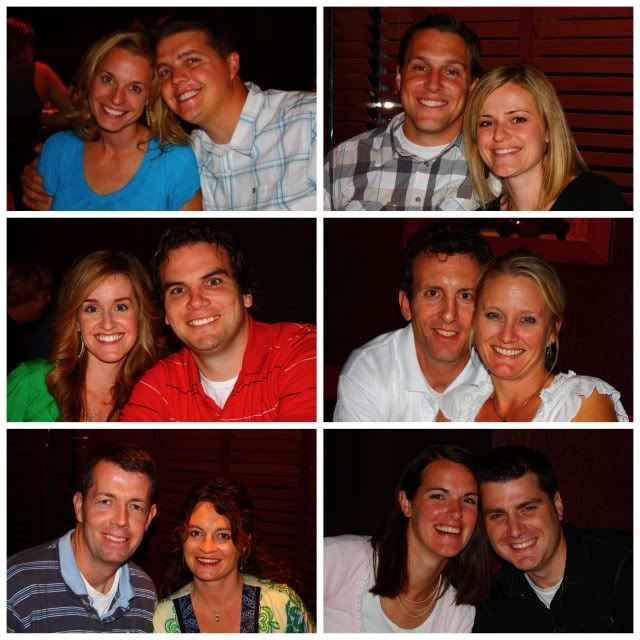 We love you all so much and look forward to Kenny's 90th b-day when we're all sitting around the dinner table laughing even harder. (LOL! ;)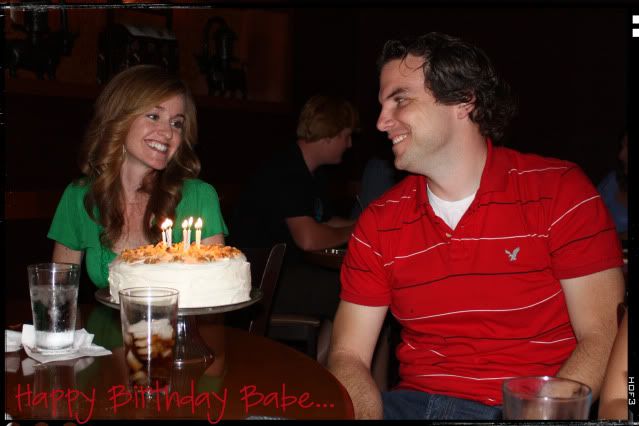 And to Kenny – last year when you turned 33 I made
a list of 33 things I love about you
. Let me just say "ditto" to all of that, and since you're 34 I'll add one more: I love that you are such a fun dining companion. Thanks for making me laugh every day since I've known you (even though most of the time it's at my expense). Happy Birthday Babe! Love you the most.

p.s. Thanks again Shari for making that delicious banana cake…he hasn't stopped raving about it! :)
xoxo, Erin