{First let me just say THANK YOU SO MUCH for all of the sweet comments from my last post. I have had such a fun couple of days hearing from all of you. I have read your comments and e-mails over and over. I read them while I was feeling queasy, read them while I was eating pickles and Starbursts, read them while Ellie and Addison were fighting and I was having a panic attack over the reality of one more, and read them and had an "It's a Wonderful Life" moment realizing how lucky I am to have so many great people in my life. I love you all!}
Now on to last weekend. My Addison has been obsessed with this hairdo which she calls her "Jasmine hair."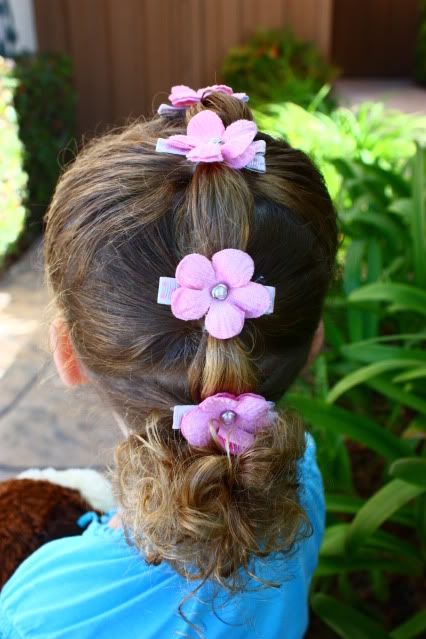 So it was especially fun for her to meet this princess at Disneyland: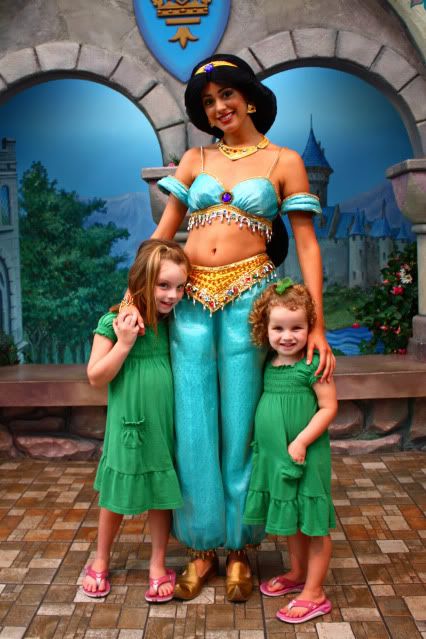 Yes – school has started, summer is over and we now have our city back! Theme parks and the beach have mellowed out and locals can rule once again. So that is exactly what we did over Labor Day weekend – hit Disneyland and the beach.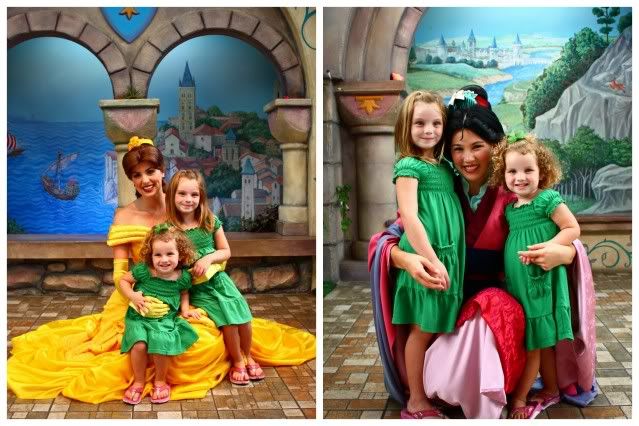 -Seeing Mary Poppins, (I just love Mary Poppins)
– The drive to Disneyland. Ellie is always very curious about what cities we are driving through when we travel. She asked us "what land are we in now?" and Kenny broke out into song singing "This Land is Your Land." I found their whole conversation rather amusing.
– And the main highlight was that my brother and his cute wife came to visit. We had a great time shopping, eating at Cheesecake Factory, hangin' at the beach, and of course watching a little football (tis the season).
xoxo, Erin