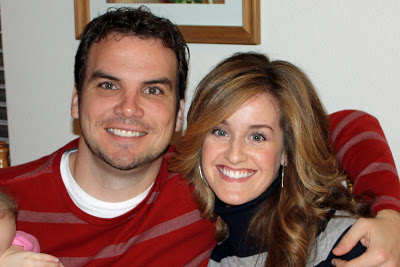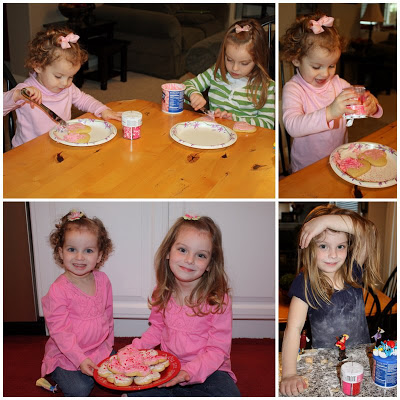 I've never made sugar cookies before (gasp!) but I love eating them and I knew my girls would love decorating them so when my cute friend Josie gave us her mom's 'to die for' recipe (Thanks Josie!) I figured it was time to try. Sad to say that Kenny and Ellie ended up actually making the cookies. I got bored with it and started taking pictures and cleaning instead. :) They did turn out delicious and I'm sure I've gained a few pounds this weekend to prove it!
cookie decorating
card making
fondue with friends
eating
surprises on the doorstep
rain rain rain
more eating
movies
exercising
and a little more eating
p.s. Heart my conversation hearts? (previous post) You can make them
here
.
xoxo, Erin