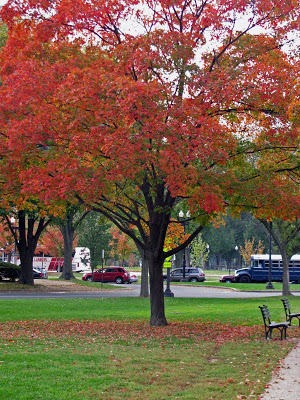 Last year for our ten year anniversary Kenny and I went to Italy. It was the first time since becoming parents that we'd planned a getaway without the girls. We had such a great time – yes, Italy is amazing – but what we really loved was just taking time out to be a couple again. (I don't think we even realized how much we needed a break until we finally took one!) We decided on that trip that every year we need to go on one vacation together without the kids. Even if it is just for a weekend…even if it is just to Mesquite, Nevada! So this year when summer was coming to an end and we were getting excited for Fall we decided nothing sounded more fun then heading back to Virginia. We lived in Charlottesville, Virginia for three years while Kenny attended Law School. We made great memories, great friends and enjoyed unforgettable Falls. Living in San Diego is great, but the one thing I miss more than anything is a Virginia Fall. So that is where we escaped to this year. Virginia was as beautiful as I remembered it and we had a fabulous vacation.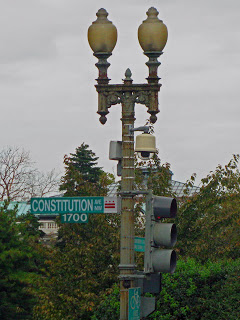 Of course when we lived in Virginia we got our fair share of Washington, D.C. time. Kenny and I drove there often to tour the various museums and monuments. Then when friends and family would come to visit, they'd all want to see D.C. too. By the end of our time there I was actually getting burned out of D.C. and didn't think I'd ever need to go again in this life time! But two years ago they added the WWII Monument and we never did get to see the Holocaust Museum (I think I avoided this one knowing how sad it would be). So…we spent the first day of our vacation in Washington D.C. seeing what we hadn't before. Making sure we have now covered every square inch of the place!
I learned so much in the Holocaust Museum. It's hard to believe that something like that actually happened. It's simply heartbreaking. Impossible to take it all in without tears streaming down your cheeks.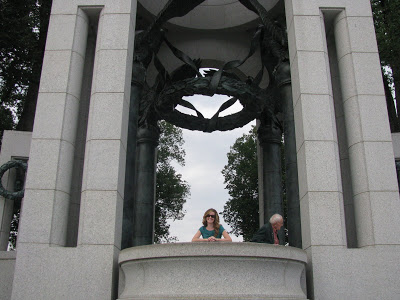 The WWII Monument was beautiful and I was so glad we got to see it. What a neat dedication to all the men who served in that war. **Kenny and I laughed about this picture. We waited forever for the little old man to move so we could take our picture. Wasn't going to happen! :)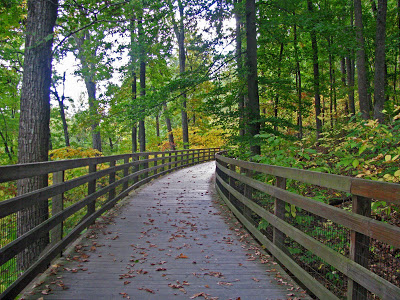 So after a fun day in downtown D.C. we headed to our home away from home … Charlottesville,Virginia. Kenny and I are planners and we wanted to try really hard to have a relaxing vacation. The plan: to have no plan. This proved to be harder for us than we thought so we finally decided that we would just make a list of things we for sure wanted to do while in Virginia (not a planned itinerary, just a low key list!). The first thing on our list was to go on "our walk" each morning. In Virginia we lived in beautiful apartments (I worked three jobs to pay for rent!) that were five minutes away from Thomas Jefferson's home, Monticello. There is a gorgeous trail through the trees that ends at Monticello that Kenny and I used to walk on several times a week. It was simply beautiful, especially in the Fall, and we couldn't wait to take a walk on it again. Funny – because I remember walking on this trail, holding hands and planning our future…thinking about when we would someday have kids. Now we were walking on this trail, holding hands talking about how nice it was to have a break from them!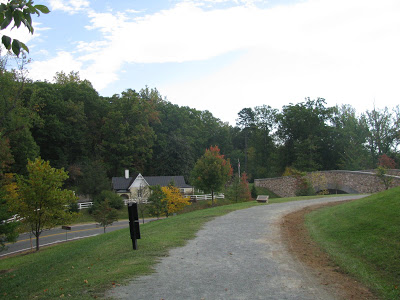 The end of our trail. The bridge takes you through the trees to Monticello!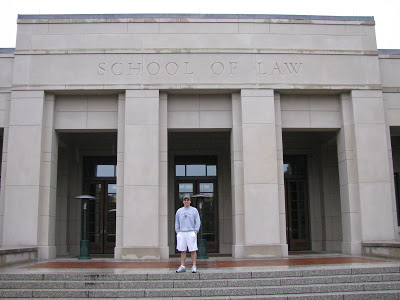 Fun to visit the Law School! The grounds are so beautiful right now. I love the smell of this building. Does smart have a smell? :)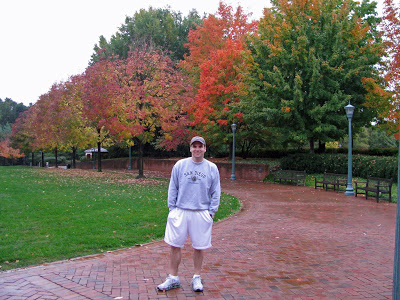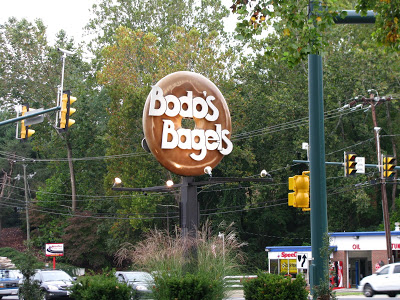 Another thing on our "not an itinerary to-do list" was to eat at
Bodo's
Bagels. This place is famous and it is only in
Charlottesville
. Best turkey bagel sandwich I have ever eaten. Plus it's cheap. You can get an amazing bagel sandwich for only three bucks. Kenny and I used to eat here all the time because aside from loving the food it was all we could afford. Thankfully, that isn't the case anymore and we wondered if it would still taste as good as it did when we were on a strict budget. Absolutely delicious! We ate there four times on this trip alone!
Aside from so many fun spots to visit, I also had to visit my favorite people in Virginia. While Kenny was going to Law school I taught 4th grade at Central Elementary. The staff and students there were the best and quickly became my family while I was away from home. We had some really fun times together and I couldn't wait to see everyone again. I stopped by the school to say hi and was greeted with a pretty warm welcome. It was the best! Love and miss you guys so much!!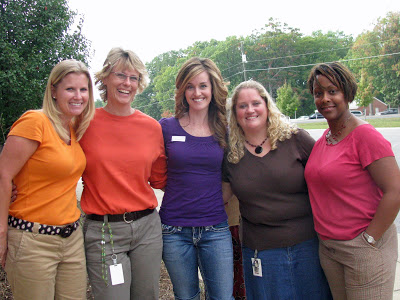 As a teacher, I loved all of my students but I bonded with a couple of sisters who I will never forget. I taught the older sister, Chasity, my first year at Central and then I taught her little sister, Kristen, my third and last year at Central. Something about these girls…smart, kind, funny, completely adorable. I loved them so much and still do. We have kept in touch and e-mail each other all the time. They lost their mom two years ago to cancer and my heart just broke for them. They are so strong and have ended up being such neat examples to me. I just love them! The pictures above are of my little Kristen when she was in fourth grade (the one to the right of me in both pics). Kenny and I went by to visit her and had so much fun catching up. (Chasity is away at her first year of college…how old does that make me!!??)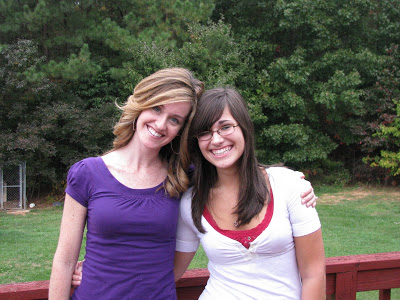 I just LOVE this girl!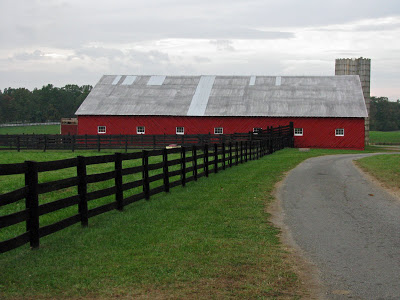 One of my
favorite
things about Virginia. Beautiful red barns pop up all over the place. I love the way they look against all the greenery. So country. Kenny always says he is going to buy one for me someday. (Don't ask me what I'd do with it!?) I have so many pictures of red barns from Virginia I could do a scrapbook of just barns.
Hmm
– maybe I will someday.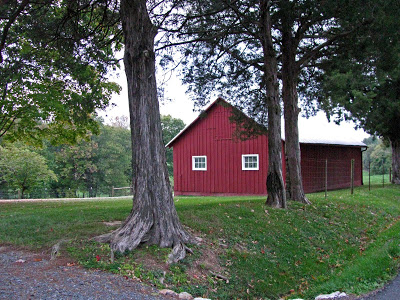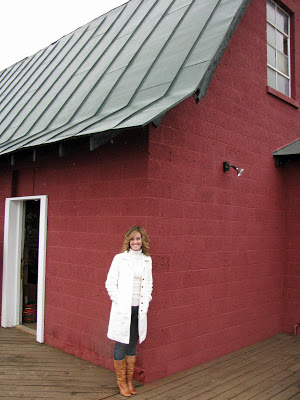 Next thing on to-do list…Carters Mountain (just past Monticello). Perfect place to spend a day during the Fall. Red barn, apple orchards, pumpkin patch, homemade treats, hay rides and amazing panoramic views. Nothing says Fall like Carter's Mountain!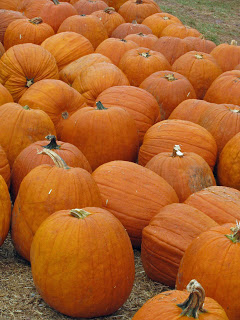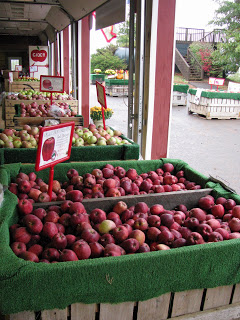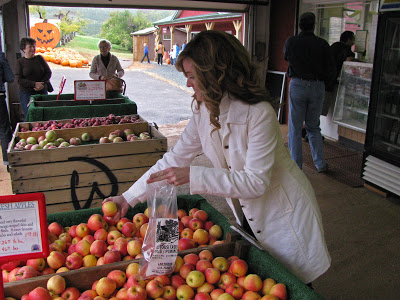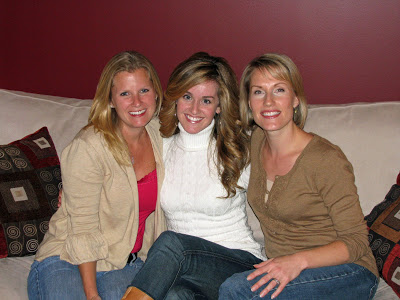 Enjoyed dinner Friday night with my best friends from
Virginia
, Kim and Kristin. So much fun catching up with you guys. Miss you both so much! Thank goodness for
face book
and blogging! ;)
xoxo, Erin