This post is sponsored by Walmart and affiliate links are used.
This is one of my all time favorite Christmas pictures from the past. Some of you might remember it! Kole had been in bed for hours and had a nightmare that woke him up so he came downstairs to find me. I was up of course (night owl for life) and was taking pics of my family room at night for a blog post. We talked about his bad dream and I gave him a hug and then he walked over to the tree to show me something and I snapped this one picture before I put him back in bed. I took him back to his room and remember laying next to him in bed and talking about how excited we were for Christmas and what Santa might bring. I love this memory and the picture I was lucky enough to snap that goes with it. :)
We all know that the holiday season is about a lot more than gifts, but it is the best feeling when you find the perfect gift for someone you love! This is a short post with some fun news to help you with that! For a limited time Walmart is doing their Deals for Days. It's basically like a black Friday happening early with crazy low prices on certain items. It starts on-line tonight (Nov. 10th) at 7 pm Eastern and in stores on Nov. 12th. So excited about this! There are a few things I can't wait to pick up on sale for family gifts. I rounded up favorites and some items I'm looking at below!
Happy sale shopping! I'll be back soon with more gift ideas and LOTS of holiday decor! :)
 1- android kids tablet  2- home theater projector
3- android tablet  4- samsung smart tv   5- apple airpods
1- wood board & baking set   2- yankee candles
3 – shark cordless vacuum  4- luggage  5- cookware & bakeware set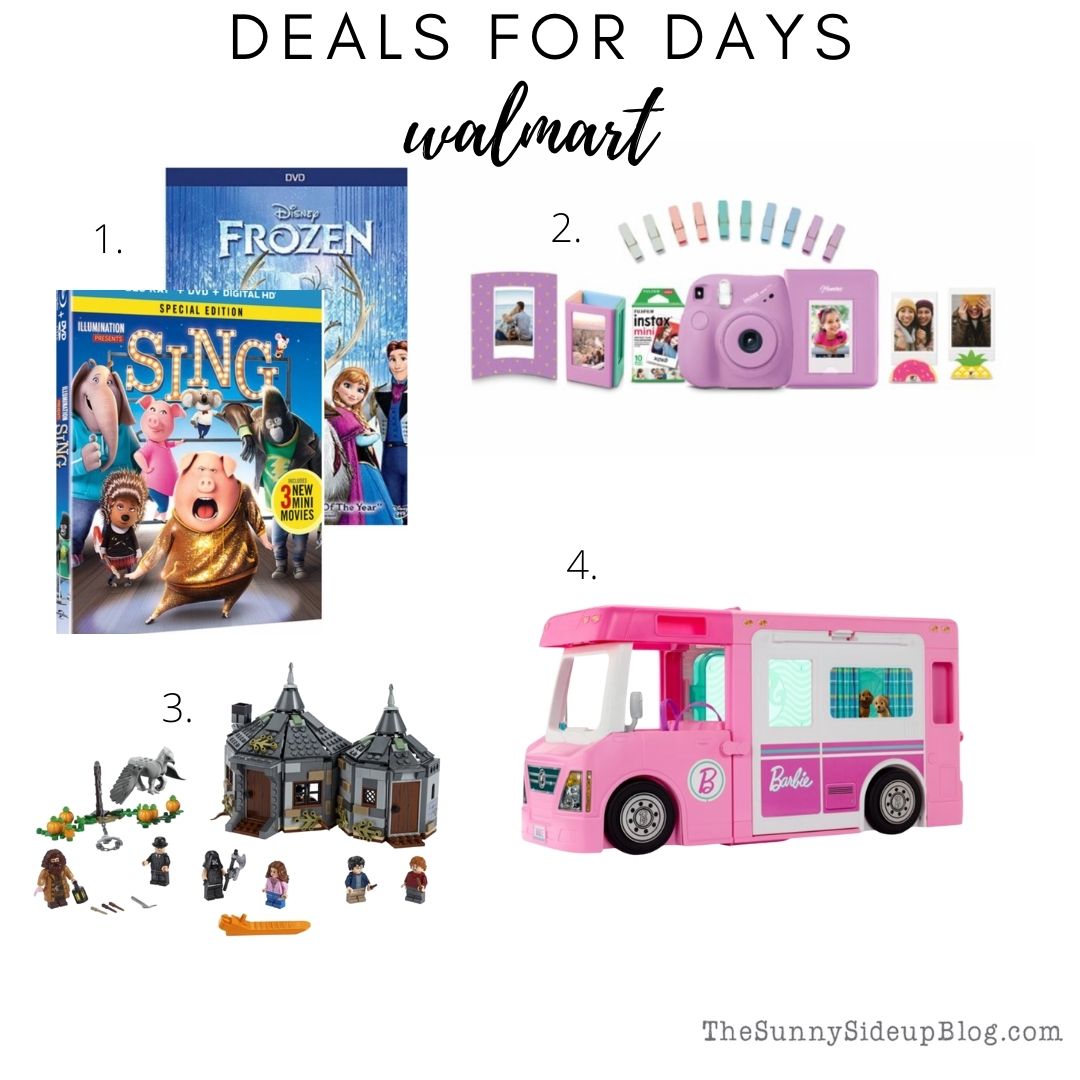 1-  sing DVD / frozen 2 DVD (LOTS of DVDs are on sale)
2-  fujifilm instax mini  3- harry potter hagrid hut  4- barbie dreamcamper

Free printable of the paint colors throughout my home!
Enter your name and email address to get instant access to my paint colors along with other free organizing printables. More will be coming soon!
Exclusive to subscribers!