*This post is sponsored by Vuori and affiliate links are used.  All opinions and product selections are my own!
Energy Top / Daily Jogger
If you've been with me for a while on this blog you know a few things about me.  You most likely know how much I love Christmas decor, how much I despise cooking, that popcorn is a favorite snack, that I'm a night owl,  that I can't live without cherry ice chapstick, and that angels sing to me every time I greet an organized drawer.  Or cupboard.  Or closet.  (They really do.)  You most likely also know about my obsession with all things Vuori.  When I got the e-mail that Vuori wanted to partner with me on a post I was so excited I jumped up from my computer and ran to Kenny's office to share the good news.  He stood up to congratulate me (because he knows how much I love their clothes!) and then we looked at each other and laughed.  We were both wearing head to toe Vuori!  "I think they found the right person for the job."  He said.
I had to agree. ;)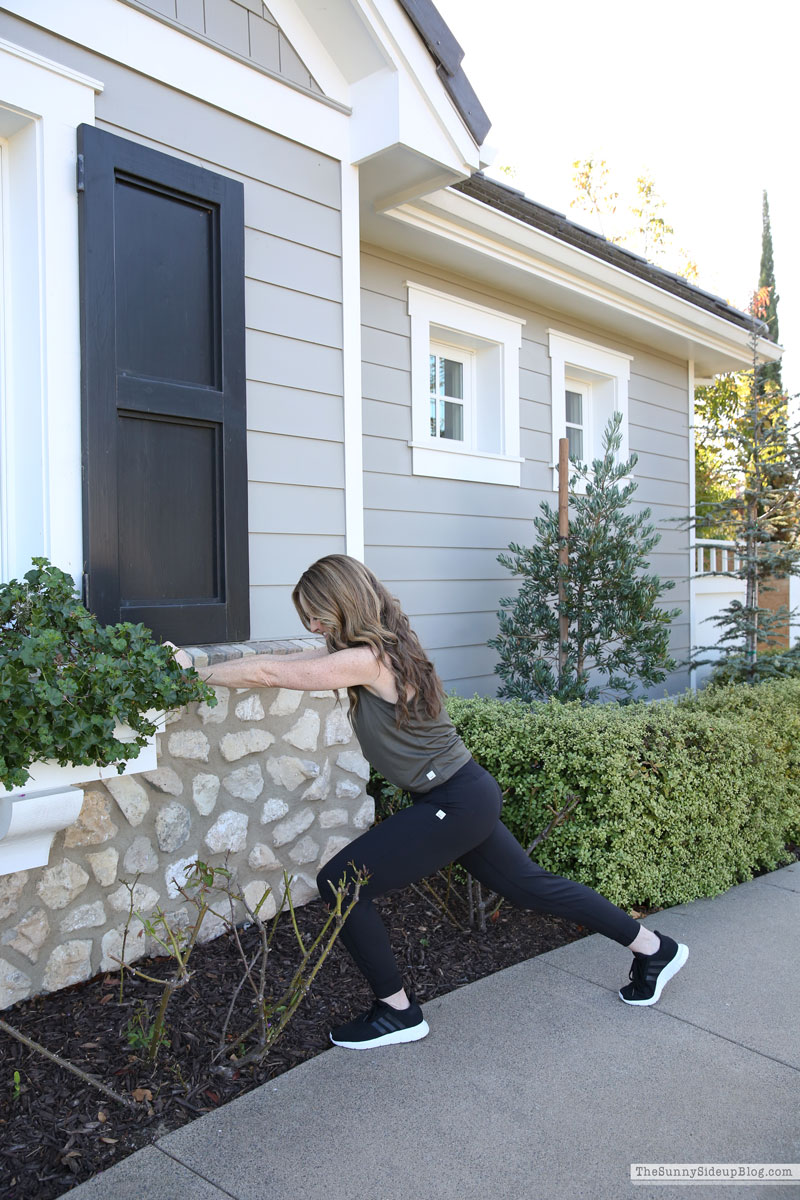 I honestly can't say enough good things about this brand of performance apparel!  Their tanks and leggings and joggers are my absolute favorites to wear when I exercise because they are so comfortable and flattering.  I'm wearing their daily joggers in these pics and am obsessed!  They are a true legging/jogger combo.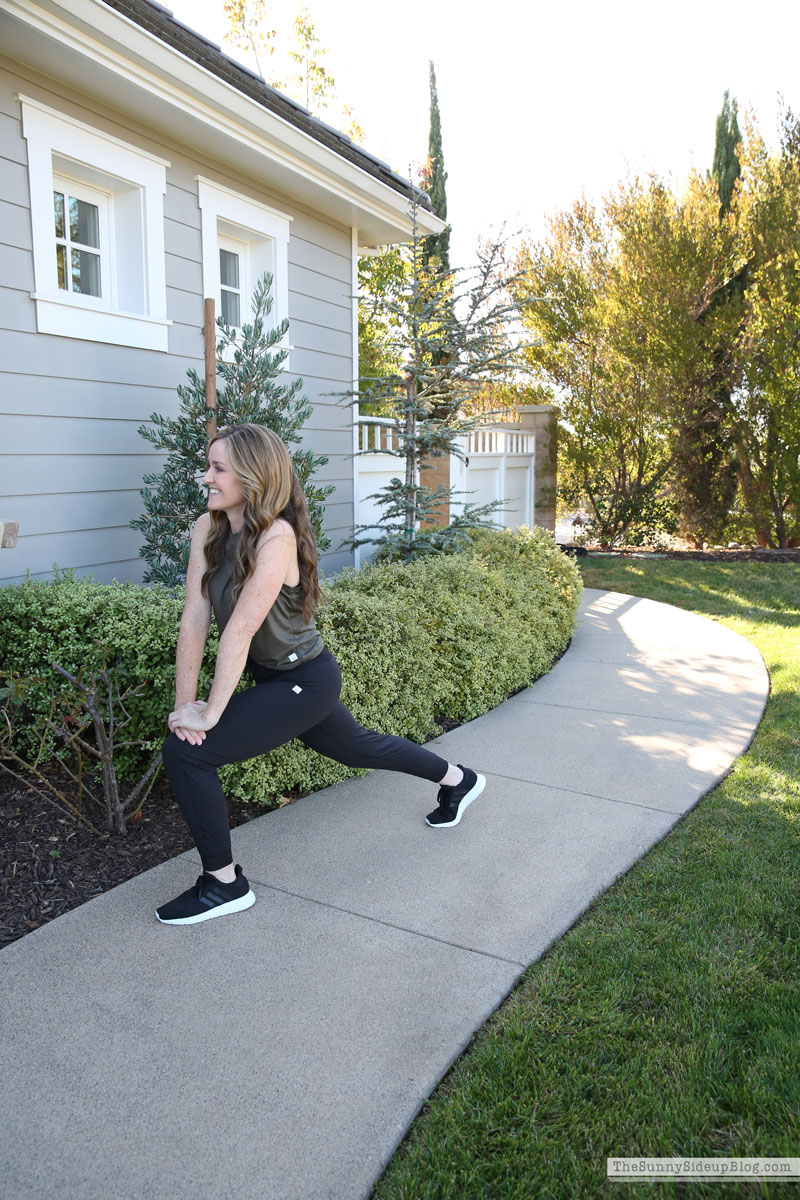 The fabric, quality and fit are seriously next level.  Usually if I exercise in the morning I'm anxious to change out of my restrictive exercise clothes and into something more comfortable to work in all day.  I have worked from home for over 10 years now and as you all know I spend most of  my time on my computer or doing projects around my house.  Comfort has always been a priority!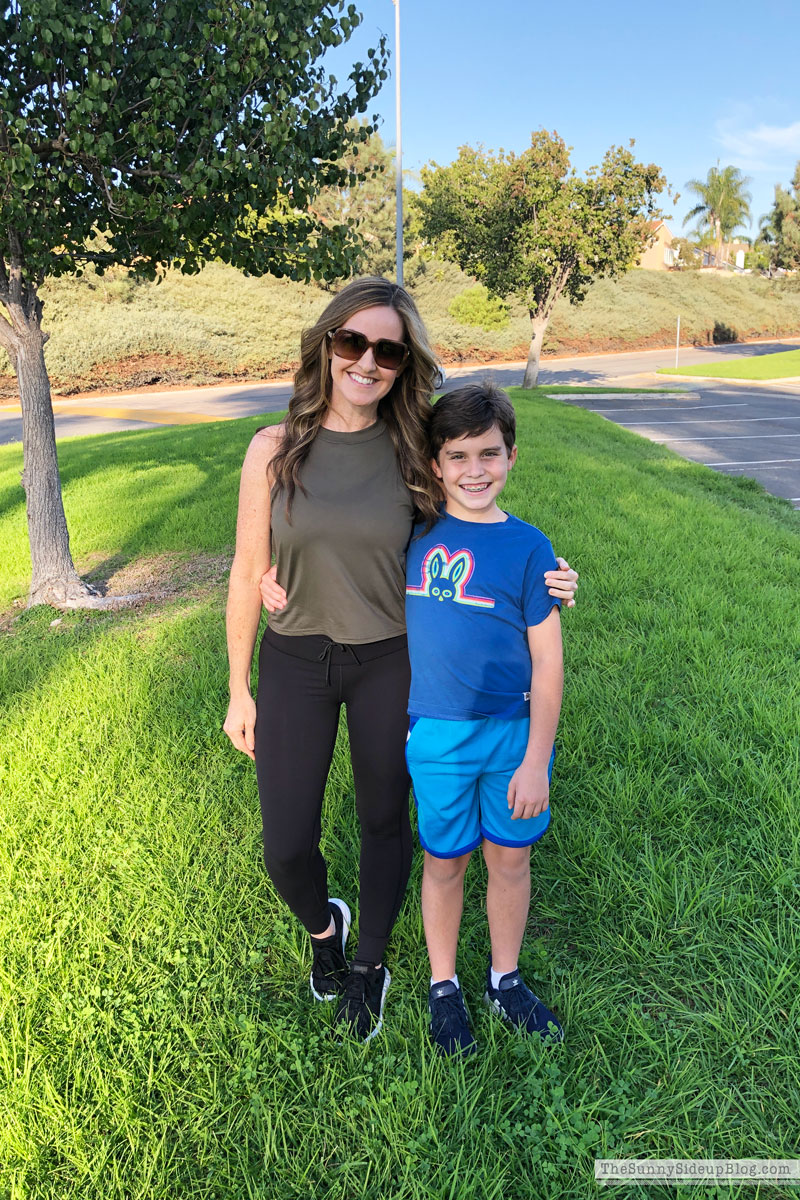 When I'm in my Vuori clothes I always end up just keeping them on all day.  I never get that itch to change into something more comfortable.  Plus their clothes are just cute to wear for every day running around.  Go ahead and ask Kole what clothes his mom lives in half of the time.
Actually.. my 10 year old son may not be paying attention to such things.  But if he was he'd say Vuori. ;)  Go ahead and ask my girls instead.  They'll give you the right answer!  Ellie especially since she is always sneaking into my closet to borrow my Vuori tanks!
Lux Performance Tank / Performance Jogger
I first fell in love with Vuori a couple of years ago when I ordered a pair of their performance joggers to try on a whim.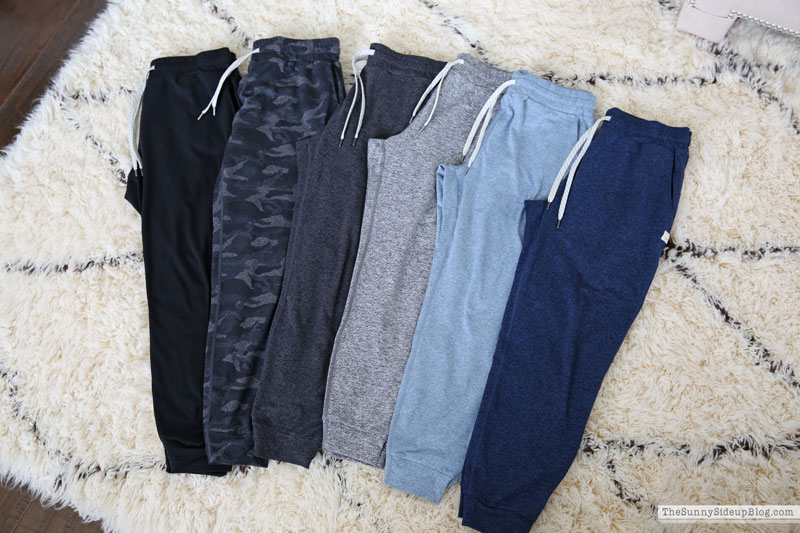 You could say I quickly became a fan!  Ha.  I know you've all seen me wearing these in different fashion posts before because they are hands down my FAVORITE joggers.  Which is why I own them in almost every color available (Kenny I'm going to need that maroon pair for Christmas!).  You all know that joggers are my thing!  I love wearing them and own a lot of different brands and styles.  Vuori takes the cake!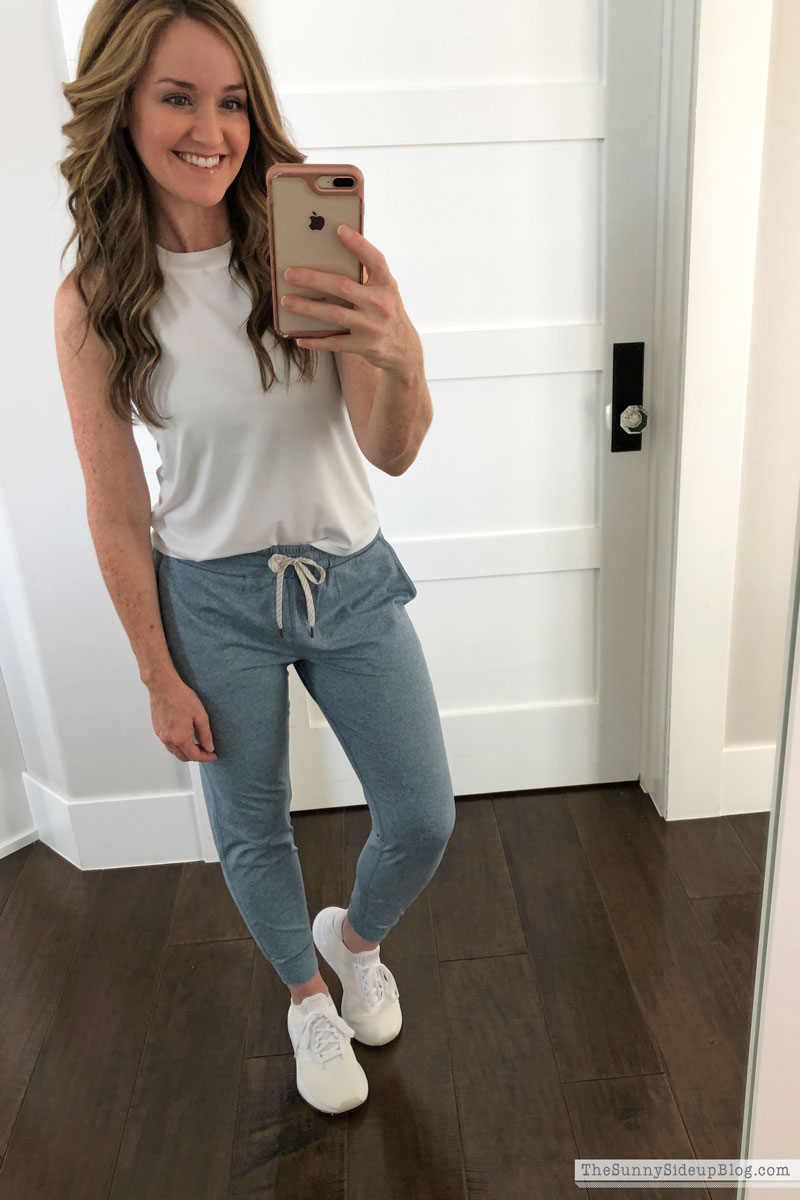 Energy Top  / Performance Jogger
I recently added this pretty "cloud heather" blue color to my collection and love them with white!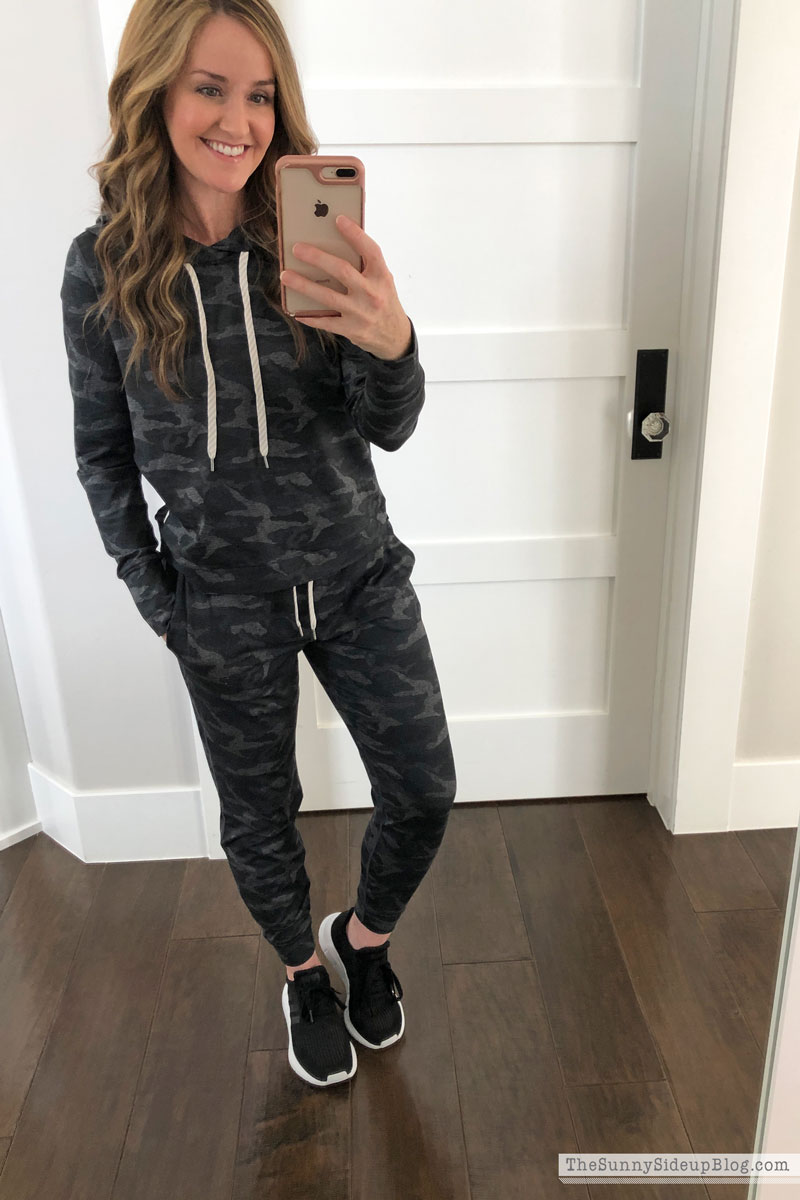 Halo Essential Hoodie / Performance Jogger
Of course who can resist buying a pair in black camo!?  Certainly not me. :)  I also love these halo essential hoodies!  So comfortable and perfect to slip on over my tank after I exercise on cold days.  This is a lot of camo going on for some (never enough for me!) but I also wear this hoodie with black leggings or jeans and the camo joggers with a solid black sweatshirt.  So many options with these cute staples!  (*These performance joggers were just re-stocked and always sell out quickly so if you've been wanting to try a pair (or to give them as a gift) grab them before they are gone again!  Check the reviews if you don't trust me yet. ;)  I'm clearly not the only fan of these joggers!)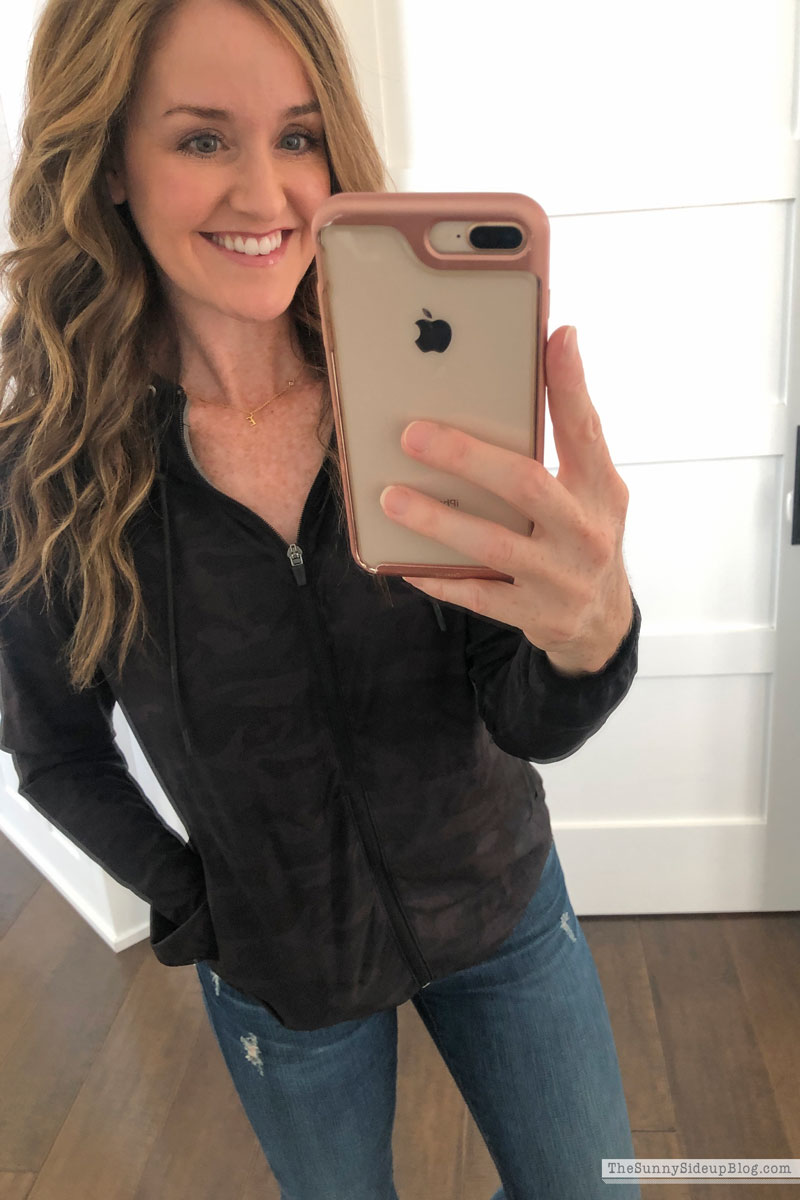 I shared this outdoor trainer shell a couple of weeks ago.  Another Vuori staple!
Daily Leggings / Lux Performance Tank
There are so many different fun styles of Vuori leggings!  Every type I've tried I love.  I usually wear these daily leggings or the daily joggers when I exercise.  I just noticed that they added a new color.. green camo!  (Kenny.. paying attention?)  ;)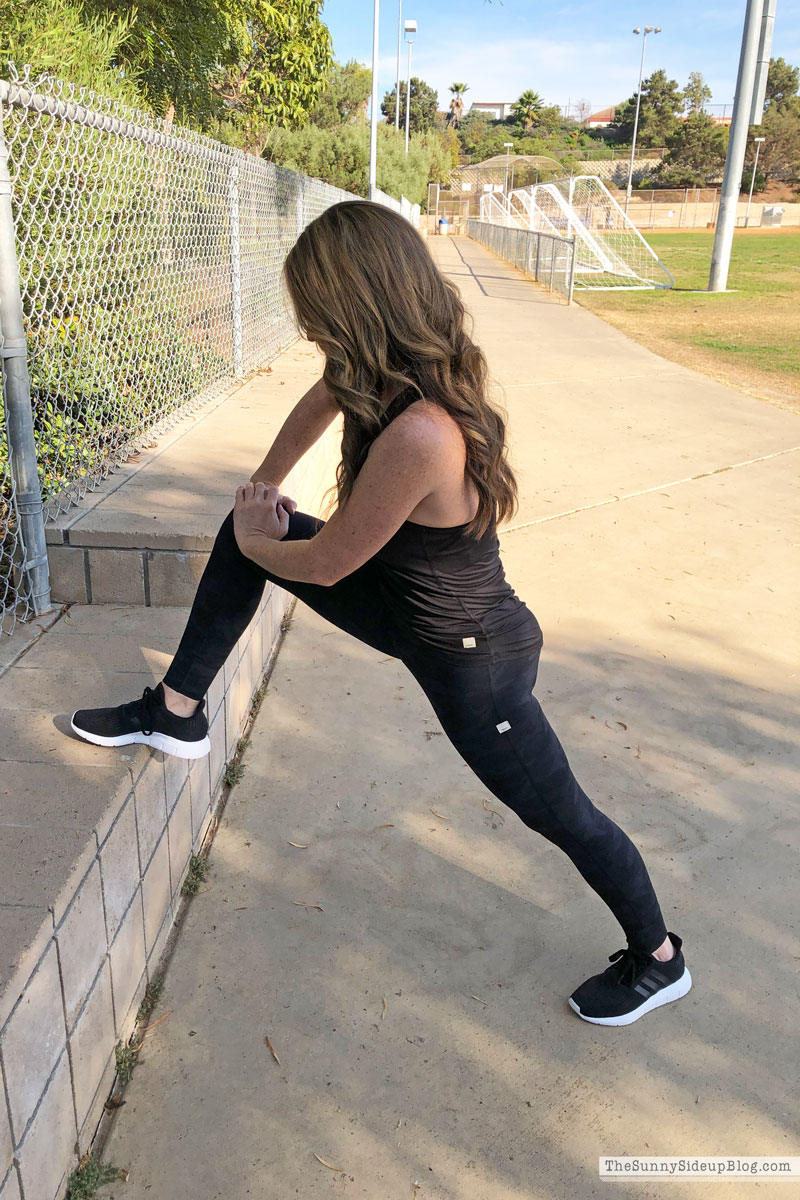 So many things have been hard about this year, but one thing I've been truly grateful for is having more time for exercise.  It honestly makes such a difference in my mood each day and has been my favorite way to deal with any stress or sadness I feel coming on.  Just spending a little time each day outside in the fresh air instantly changes my mood and makes me happy.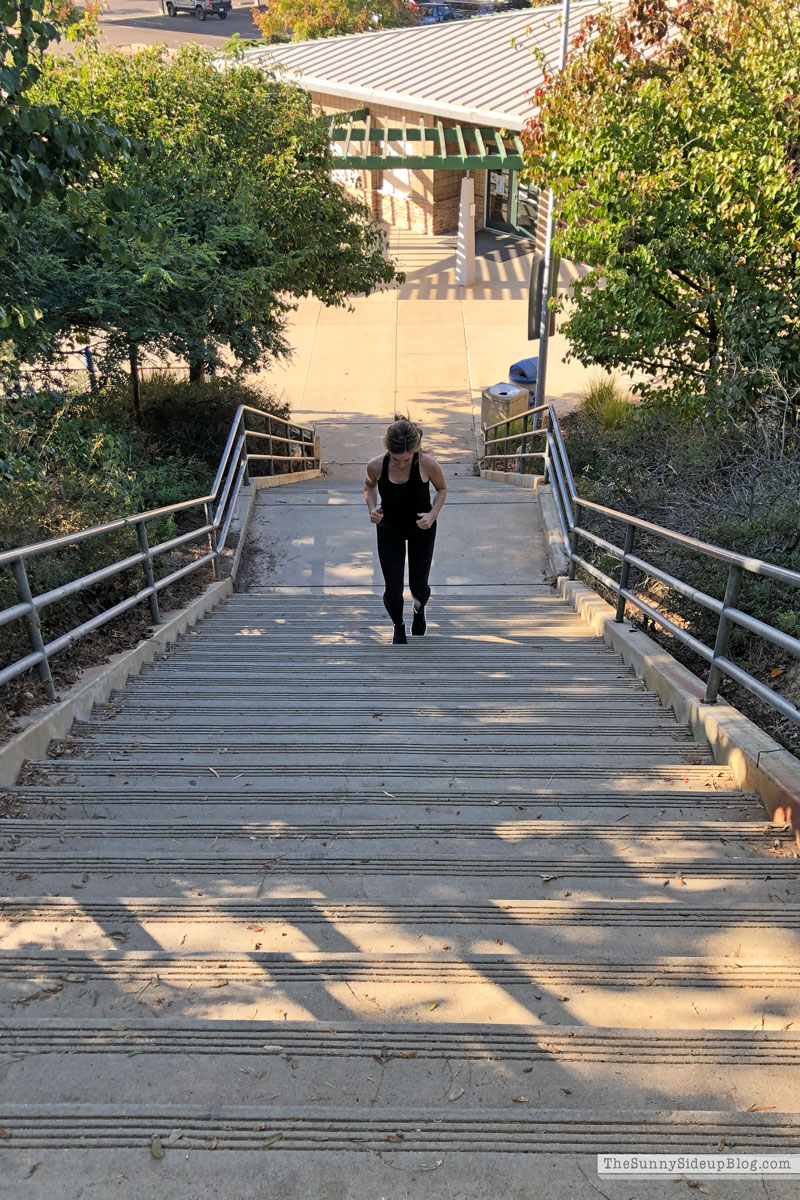 Some mornings I meet a close friend at a local park to run these stairs.  We work up a good sweat going up and down the stairs and then walk a few loops around the park and catch up.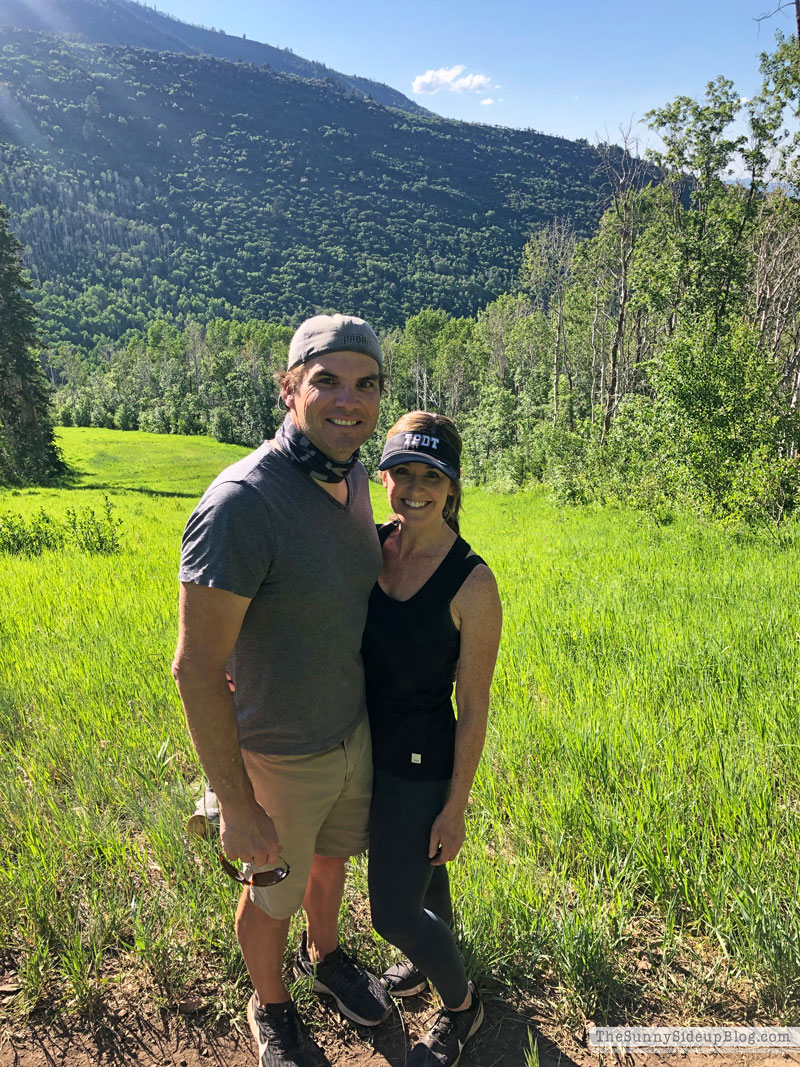 Then every evening Kenny and I go on a hike on the trails behind our home.  This pic was taken on a hike in Park City.  (Wearing my lux performance tank!  I have these in several colors and love them.)  The past few nights Kenny and I have gone on our hike it has been so dark because of the time change!  We took head lamps tonight!  Ha.  I think we are going to need to figure out a way to sneak out earlier in the evening or start going in the morning.  But mornings are rough for this night owl so I'm not really sure how that will work out.
*It won't work out.  Headlamps it is!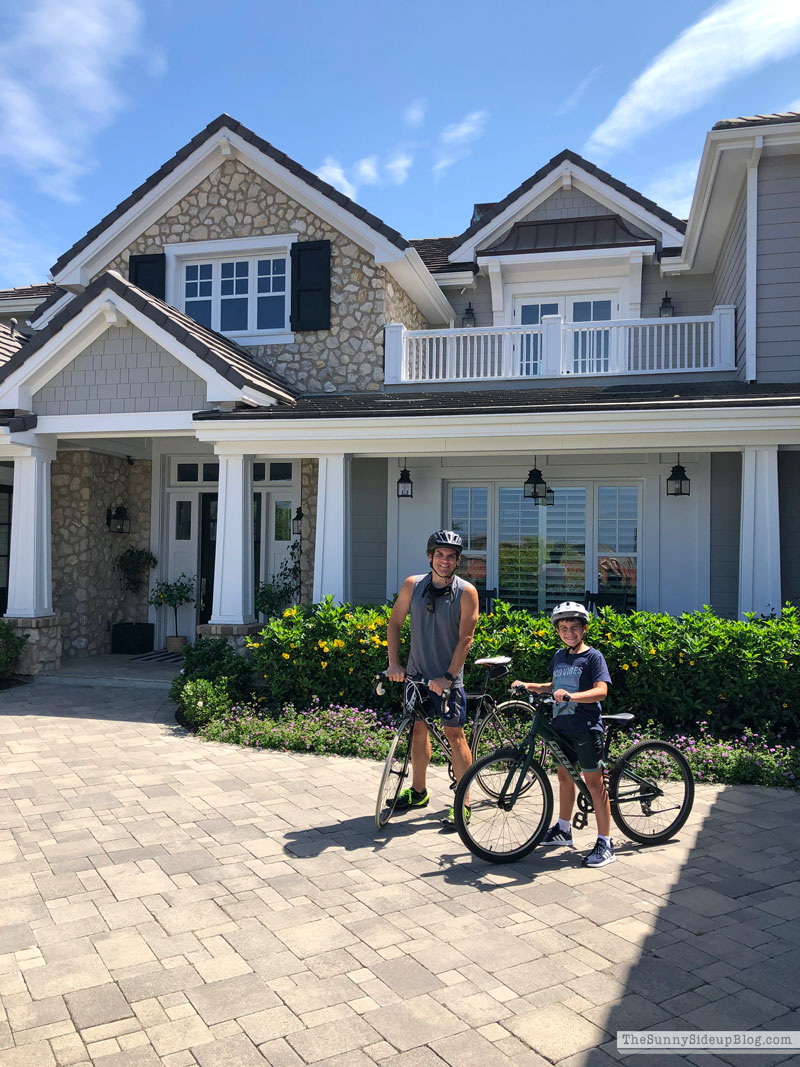 We've also started biking a lot together this year and love it!  Kenny and Kole started biking together every day when things first shut down in March.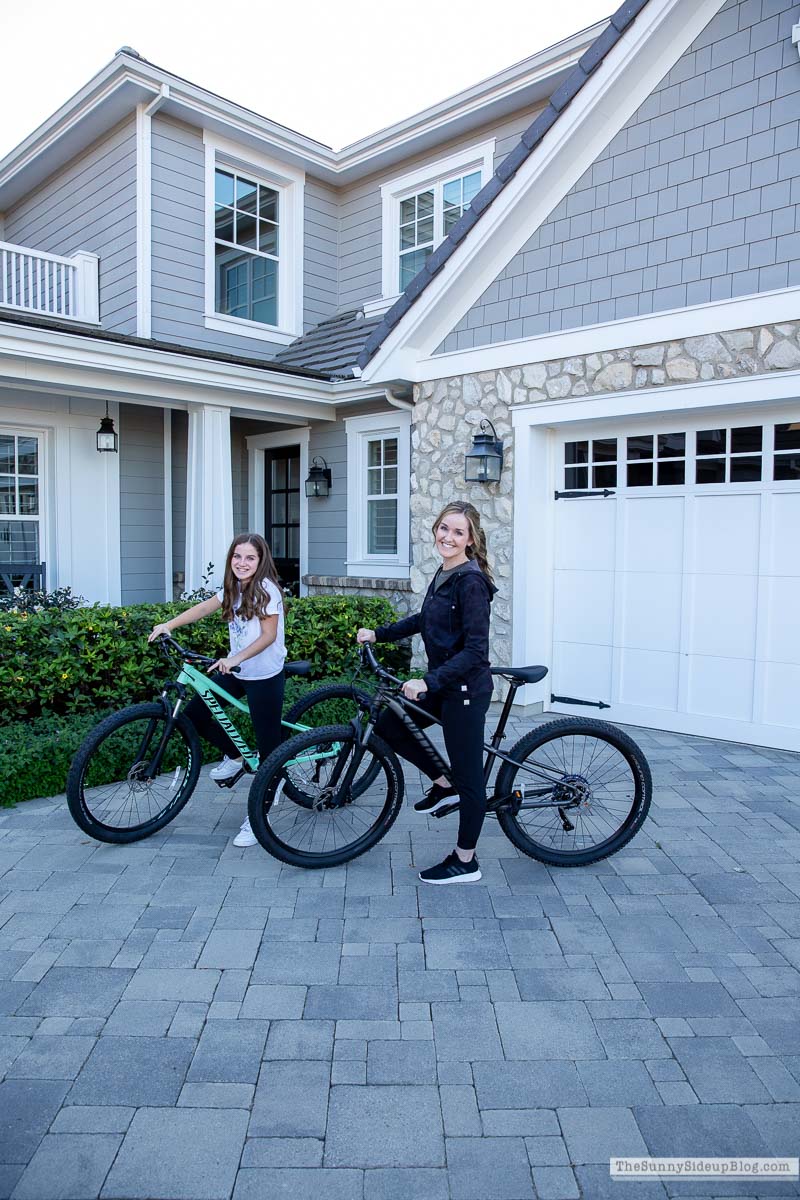 Outdoor Trainer Shell / Daily Jogger
By May Addison and I had rounded up some bikes and joined the party.  We have loved tagging along with the boys!
We have also loved flying right passed them. ;)
I was cracking up at these pics!  Some funny outtakes that show us doing the exact same thing (not intentional!).
Remove hair from face.
Laugh at something funny that was said.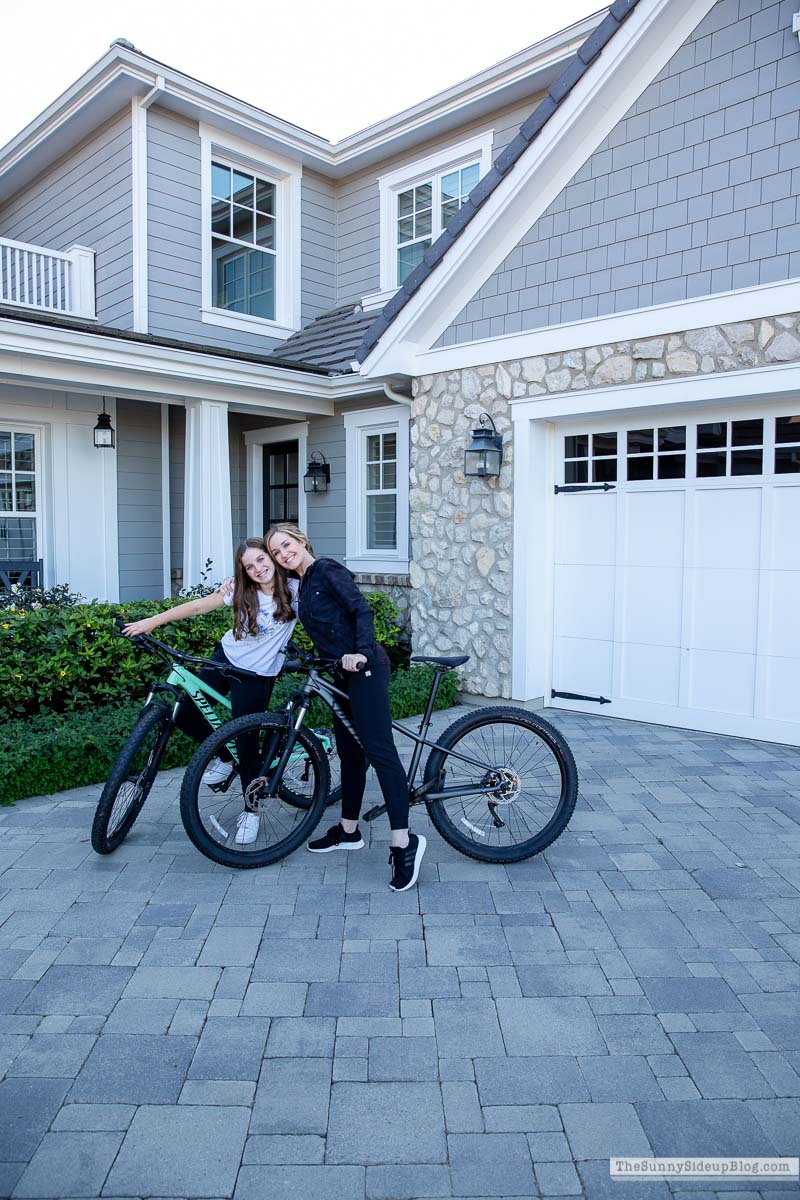 Come in for a hug.  (Not pictured: putting on our helmets and taking off.)
Love my mini me!  And my other mini me not photographed.  And my son.  Who looks more like his dad but is pretty much my ultimate sidekick.  And Vuori.
Definitely a fan of Vuori!
And exercise.
And Christmas decor.
And popcorn.
And cherry ice chapstick.
And organized drawers.  And cupboards.  And closets.
;)
{POST SOURCES}


xoxo, Erin