Happy weekend everyone!  We made it to the end of July!  Honestly this month has felt LONG.  We've enjoyed a slower pace and I feel like it has been a pretty good month overall, but it has also been long and slow!  Have any of you felt that way too?  With my kids home since March it has felt like the never ending summer!  I'm excited for August for two reasons.. one is back to school prep!  Even though my kids are most likely staying home for school (enter tears!) I'm determined to make the best of it and I have some plans to get us organized and off on the right track.  More on that coming soon!  The other reason I'm excited for August?
*affiliate links used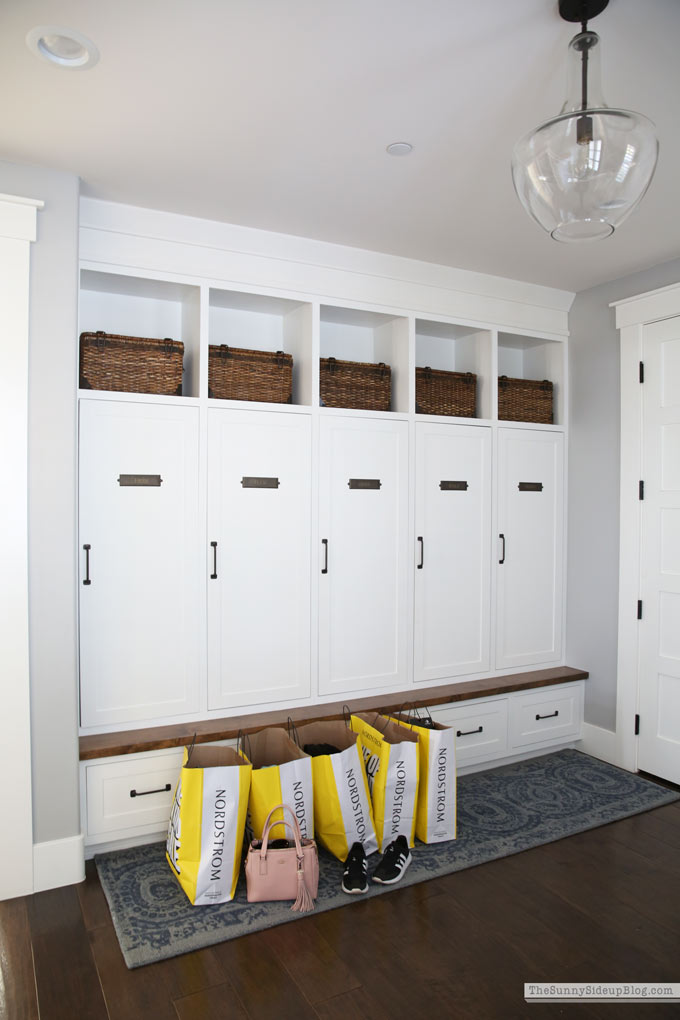 1 –  The Nordstrom Anniversary Sale!  You guys!  We need this pick me up in our lives right now!  Right!?  Ha.  Most of you know that I have been shopping and covering this sale for YEARS on my blog.  Way back before Instagram and "influencers" were even a thing and were all doing it!  I know.. technically I am an "influencer" but I've never liked that word!  I'm a blogger at heart.  For IG I prefer to be called a "sharer of fun things."  ;)   Nordstrom is doing a few things differently this year starting with sharing a preview of the sale right now so that you can see what you love and then put items on your wish list.  I love this!  It makes it so much easier to shop on-line when we're able to!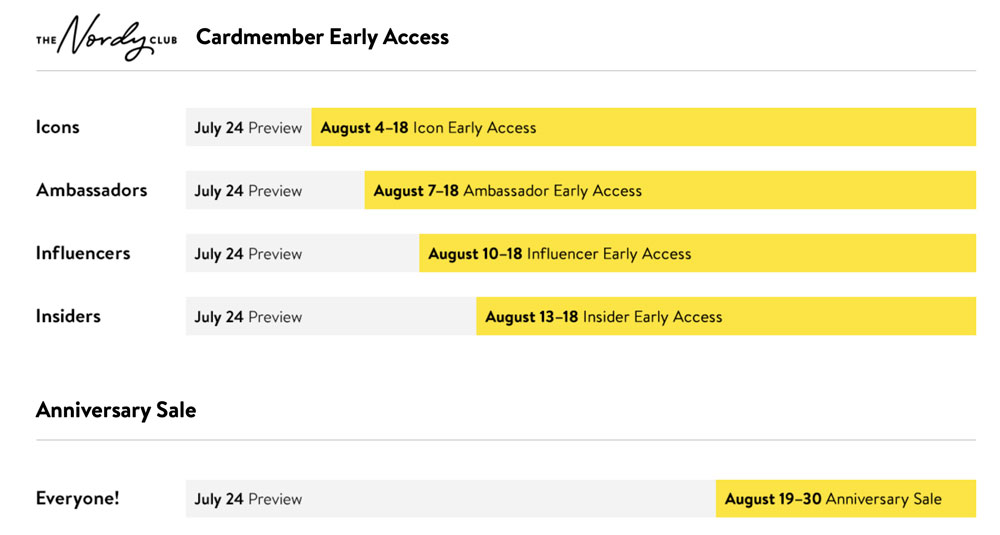 These are the important dates to remember so you can see when you are able to shop the sale.  You can read more details about how it all works HERE.  I'm going in to our store this Tuesday, August 4th to scope things out for all of us!  I'll be sharing what I found and love in the store with you all soon after.  Also I've spent the last few days going through everything on-line and I've selected all of my favorites!  I'll start sharing my favorites with you this Sunday so that you can put things you love on your wish list and get ready.  Check back in soon!  The beloved items sale out quickly so I hope my posts help you see everything I love so that you can prioritize and get what you love.  There are so many things I'm excited about this year!  This sale never disappoints. :)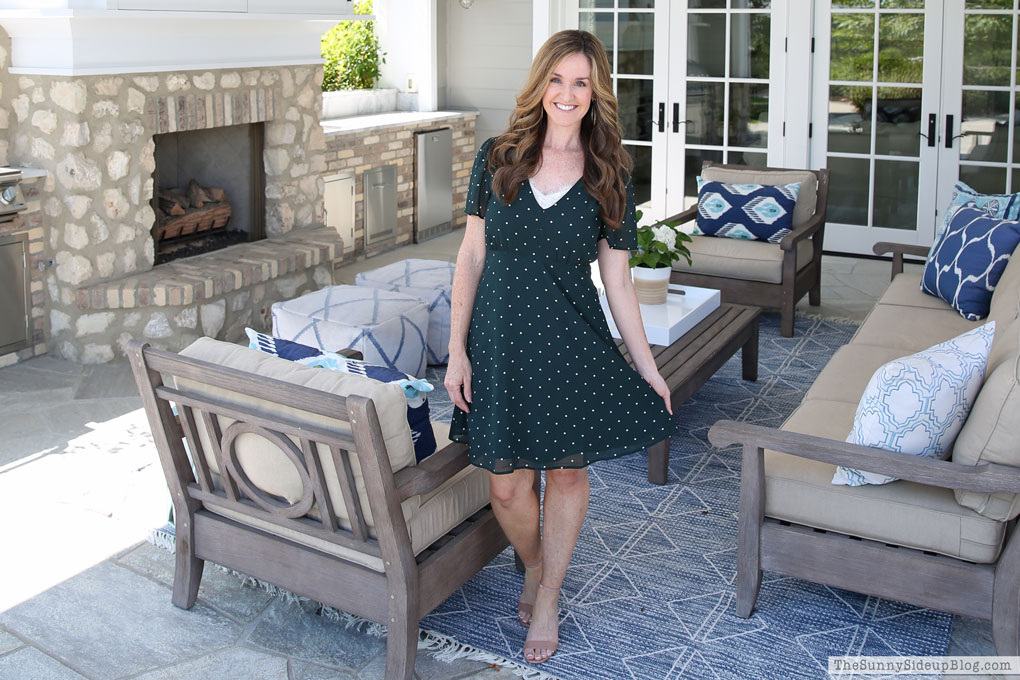 On a side note – one hot sale item last year was this lace trim satin camisole. It's back in stock and on major sale right now!  Comes in so many pretty colors and a cute leopard print.  It's fun to wear in the summer on its own or under low cut tops and dresses like I'm wearing it in the pic above.
Ok.. next item on the agenda.. progress in El's room!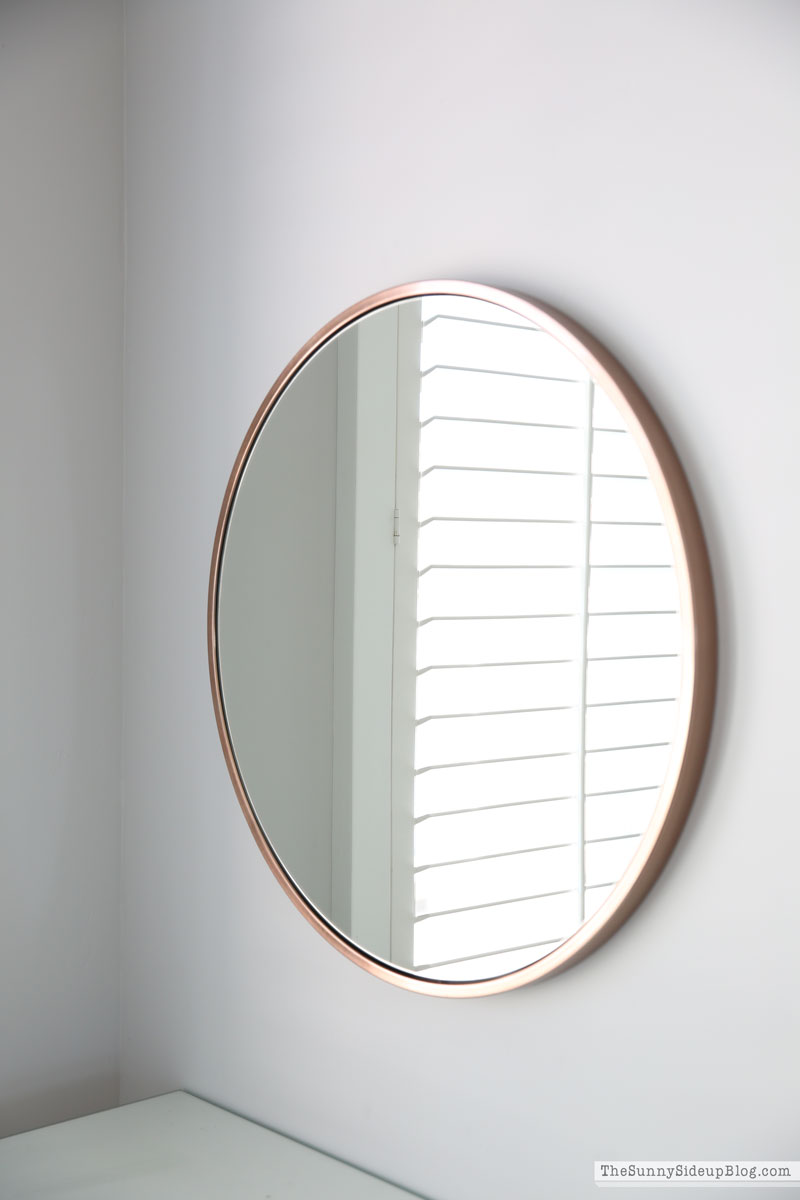 2 – El and I decided to take her little girl room and turn it into a teen space quite a while ago.  Progress has been slow because I've had so many other things I'm working on that I haven't had time to prioritize it!  At some point we will have it finished and I'll write a whole blog post on what we've done, but for now I'm sharing baby progress along the way!  We recently ordered this gorgeous rose gold mirror to go over her white desk.
It's perfect for this space!  We were initially going to turn this desk into a little vanity where she could sit and put on her make-up, but I had to hang the mirror higher than I wanted to cover up some outlets on this wall AND it's looking like she'll now need this desk for on-line school this Fall.  So now it's a work desk with a pretty mirror above it. We are all just learning to roll with whatever comes our way this year aren't we!?  Gotta love 2020. ;)
(If you want a similar mirror for less I also found this and this – both fun option!)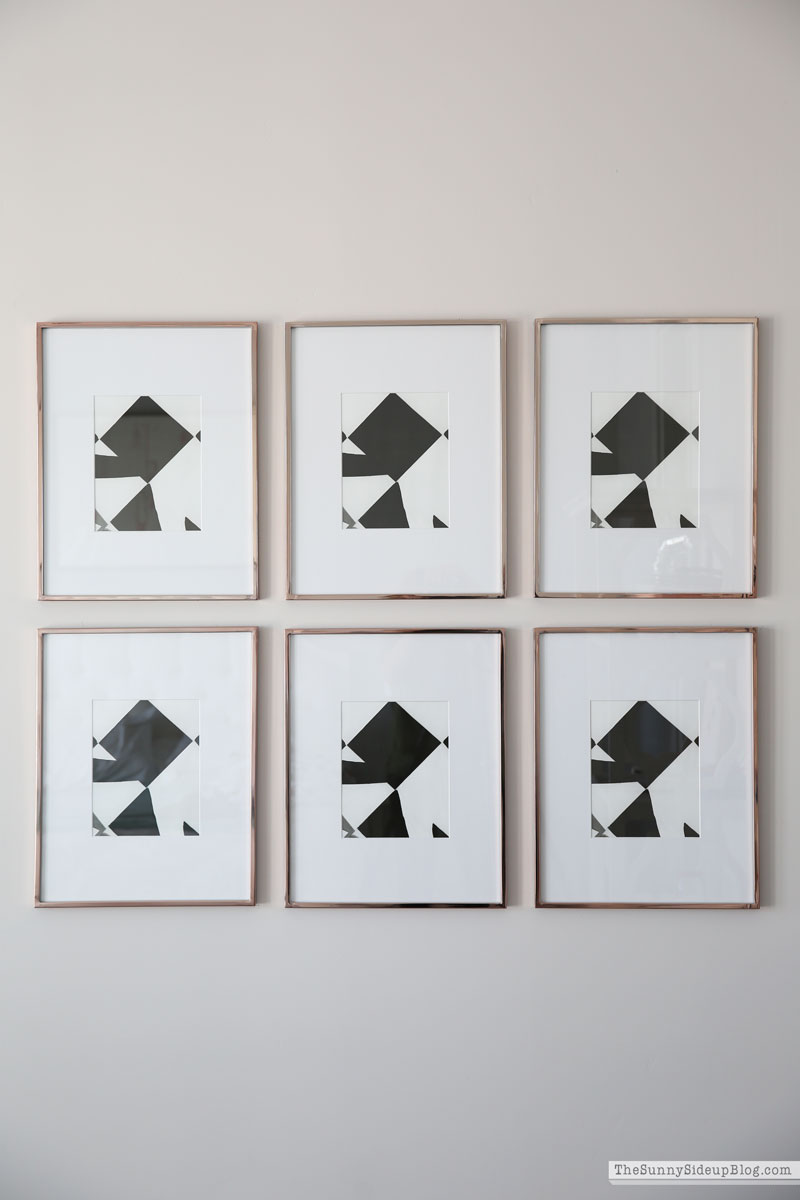 We also bought these beautiful matching rose gold frames to create a gallery wall.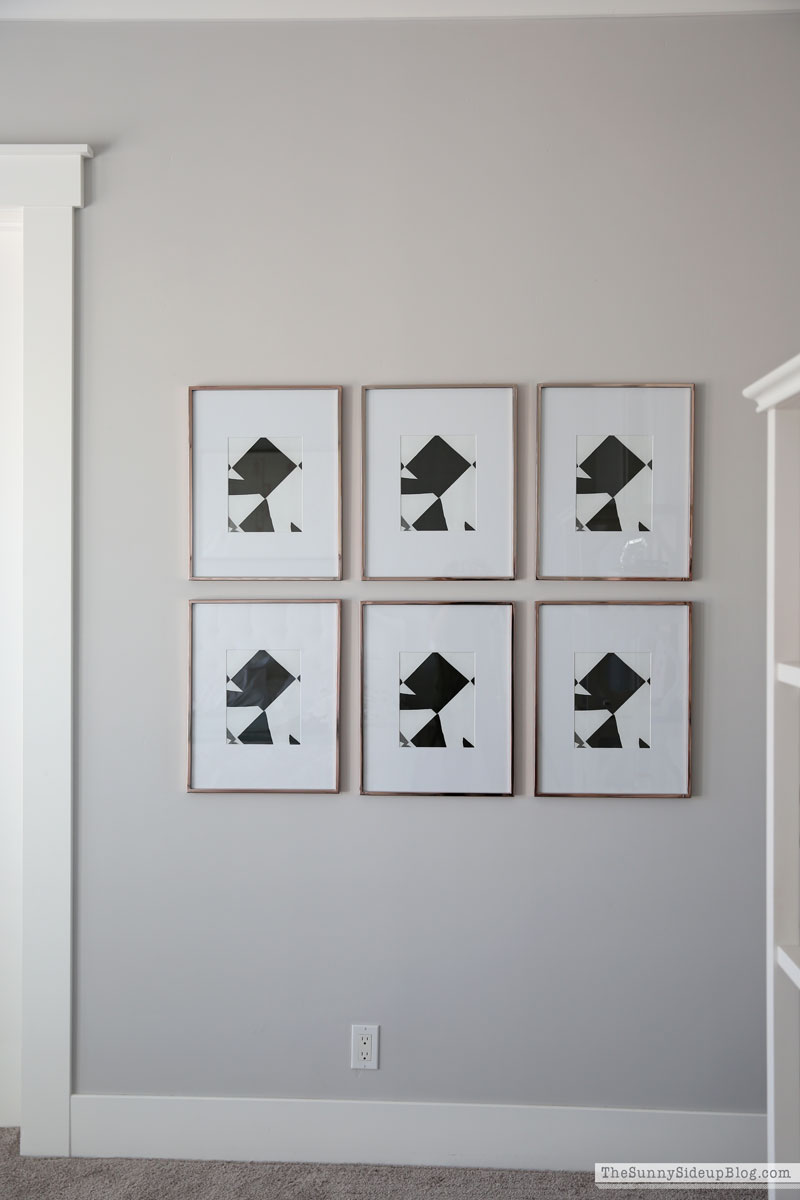 We haven't figured out pictures for them yet, but we're thinking of using beach pictures.  El is my fish who LOVES the beach and the ocean!  Most summers she lives at the beach so a beach/ocean theme is perfect for this wall.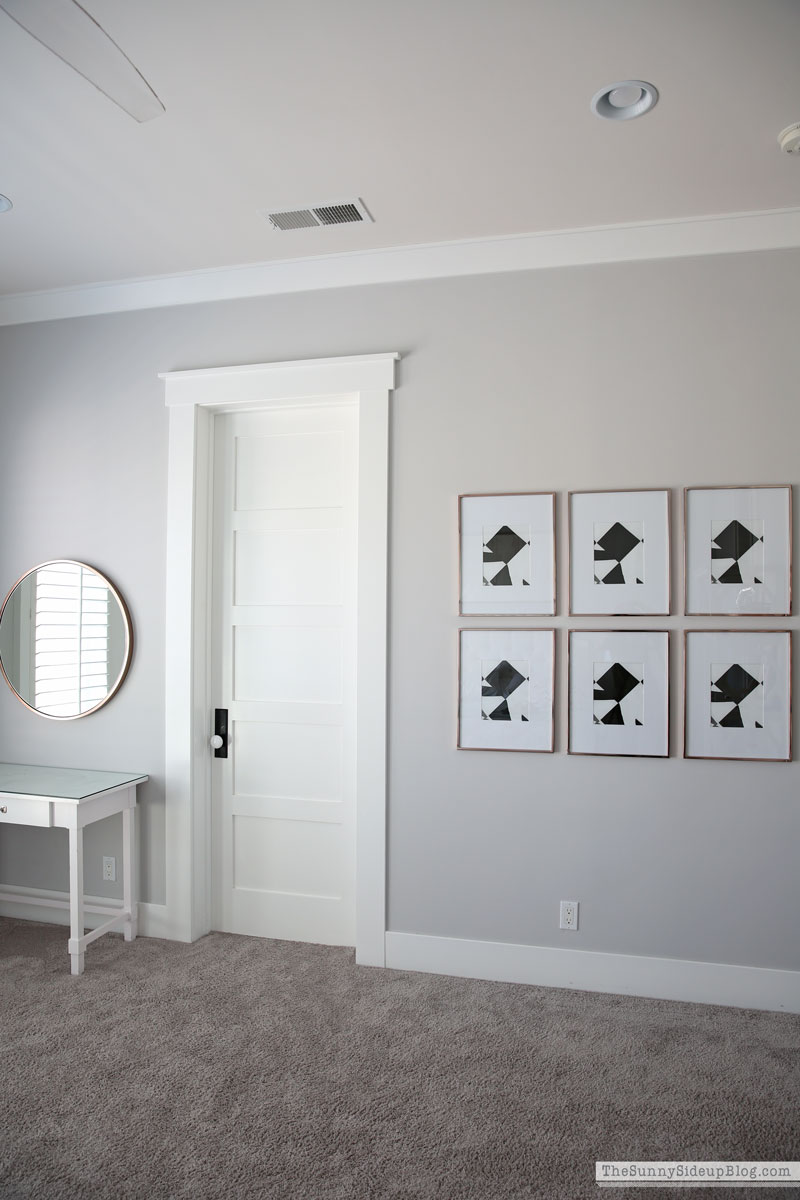 Small but significant progress.. we'll take it!  (The door between is my girls' bathroom that connects their two bedrooms.)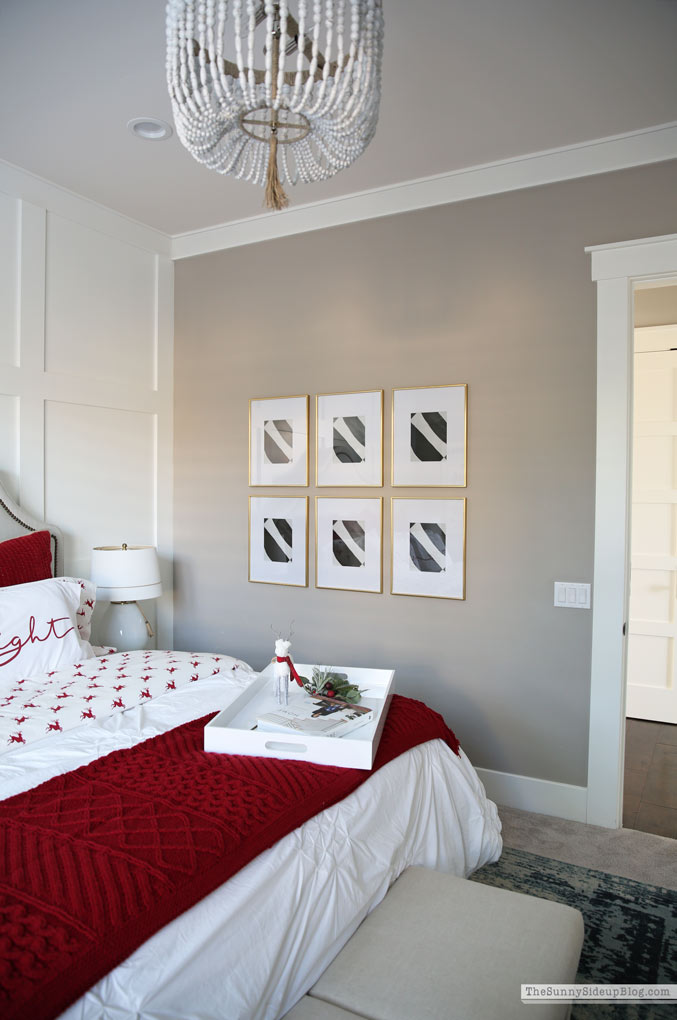 The frames I used are the same frames I have in my guest room.  (I used the gold frames instead of rose gold in this space.)  And you guys!  I still haven't put any pictures in these!  So funny.  I need to get on that!  After I go to the work of getting a wall figured out, measured, ordering frames, installing a gallery wall I clearly lose steam!  Time to cross these gallery walls over the finish line and just get some prints in them already!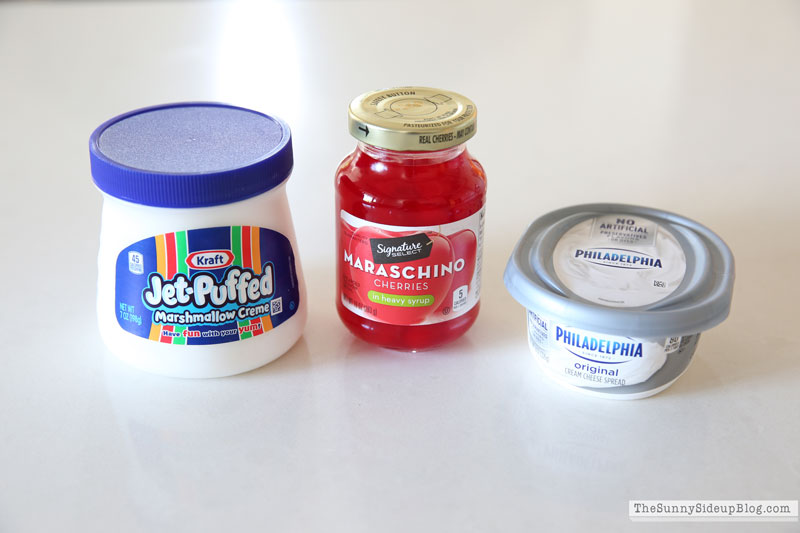 3)  The best fruit dip!  Yesterday I made my favorite fruit dip and I thought I'd share the recipe because it's DELICIOUS.  I think I shared this on my blog YEARS ago, but I'm sharing it again because it's so good!
Whip together:
8 oz cream cheese (softened)
7 oz jar of marshmallow creme
2 teaspoons of Maraschino cherry juice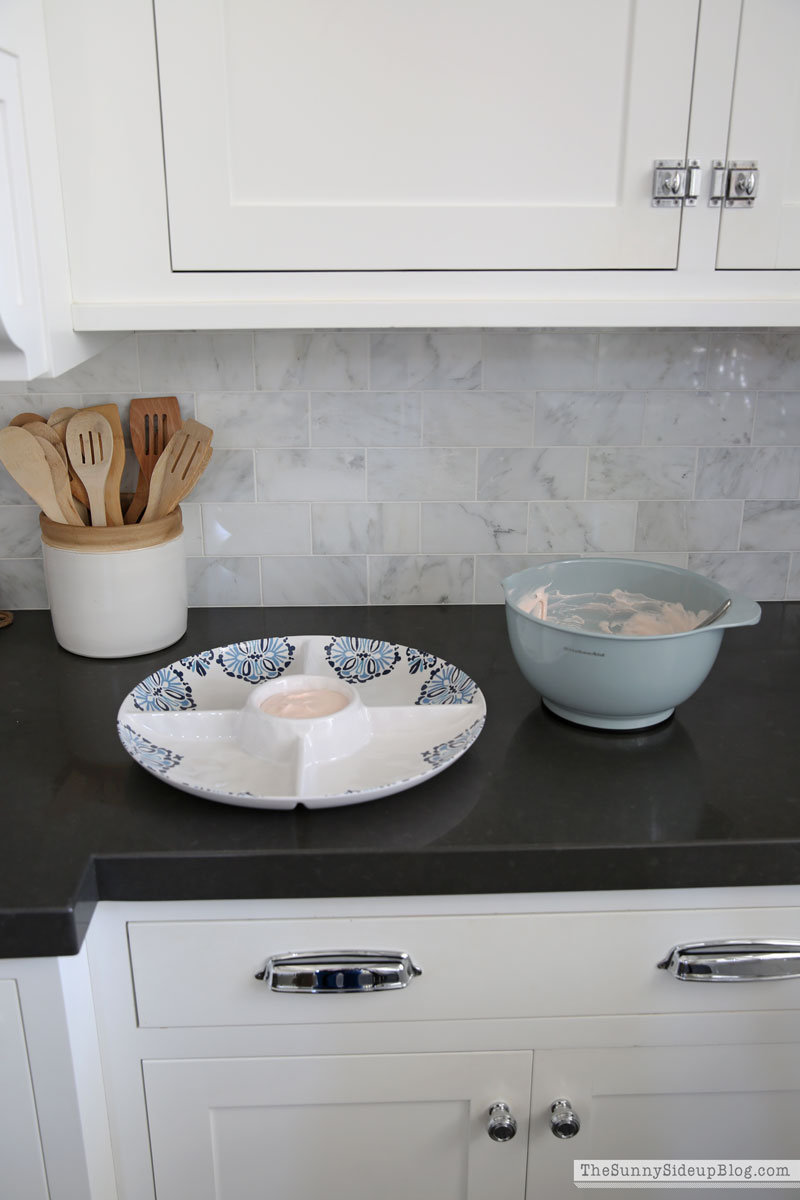 Seriously the BEST fruit dip!  It's so good you'll just want to eat spoonfuls of it plain!  But don't.  Because it's not super healthy and even better with fruit. ;)  I've honestly been loving this pretty server plate this summer!  I like to just cut up fruits/veggies in the morning and set it out on the counter for my kids to snack on all day.  Healthy snacks by default!  The dip is what really draws them in. :)   Another favorite this year are my KitchenAid mixing bowls.  I have a set of 3 in the blue and wish I had the whole set of 5.. I use them for everything.  I also found a cute set of 3 in white here and you can get the entire set in a cute mint green here.  Fun options!
This was gone in minutes!
Same cute server tray I shared in my deck makeover post.  Definitely one of my summer favorites this year. :)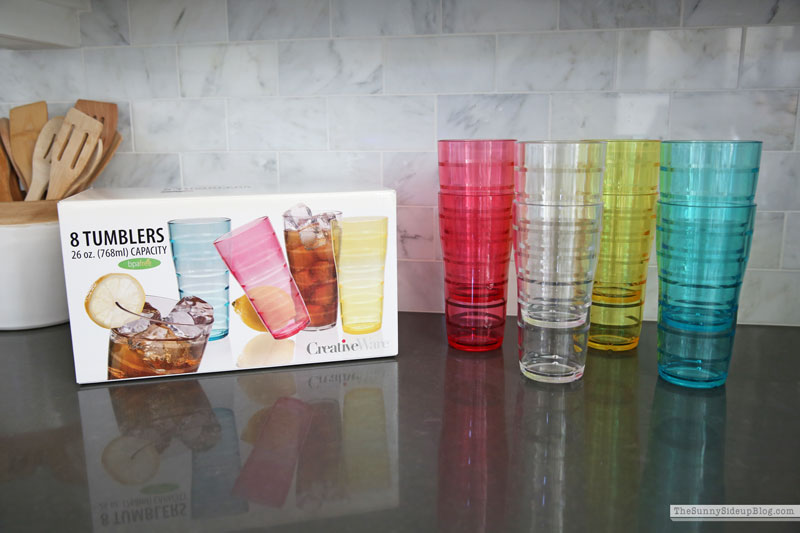 4 – A few other summer favorites.. first these cute tumblers!  We've all been drinking so much water this summer I wanted some large cups that weren't breakable for the kids to use.  These have been perfect!
We also bought a new power washer and have been loving it!  Kole especially. :)
We got our backyard all spayed off and clean last weekend because my sister and her family came to visit for a few days.  These umbrella weights were covered in dirt and bird poop.  Our power washer made them sparkle in no time and we didn't even add soap!  I'm excited to play with it more in the future.
Kenny has been hogging it lately!  It really is so satisfying to just spray and watch how it cleans everything so quickly and easily.  It's the shiny new toy we all want a turn using.  We'll see how long that lasts!
So fun having my sister and her family here!  The 4 of us left the kids home with pizza one night and went to La Jolla for dinner.  They have opened up some outdoor dining and it was so cozy sitting under the night lights!  We always have so much fun together.  We've all decided that road trips back and forth to each other's homes are going to save us during this Covid situation.  Our only travel fix!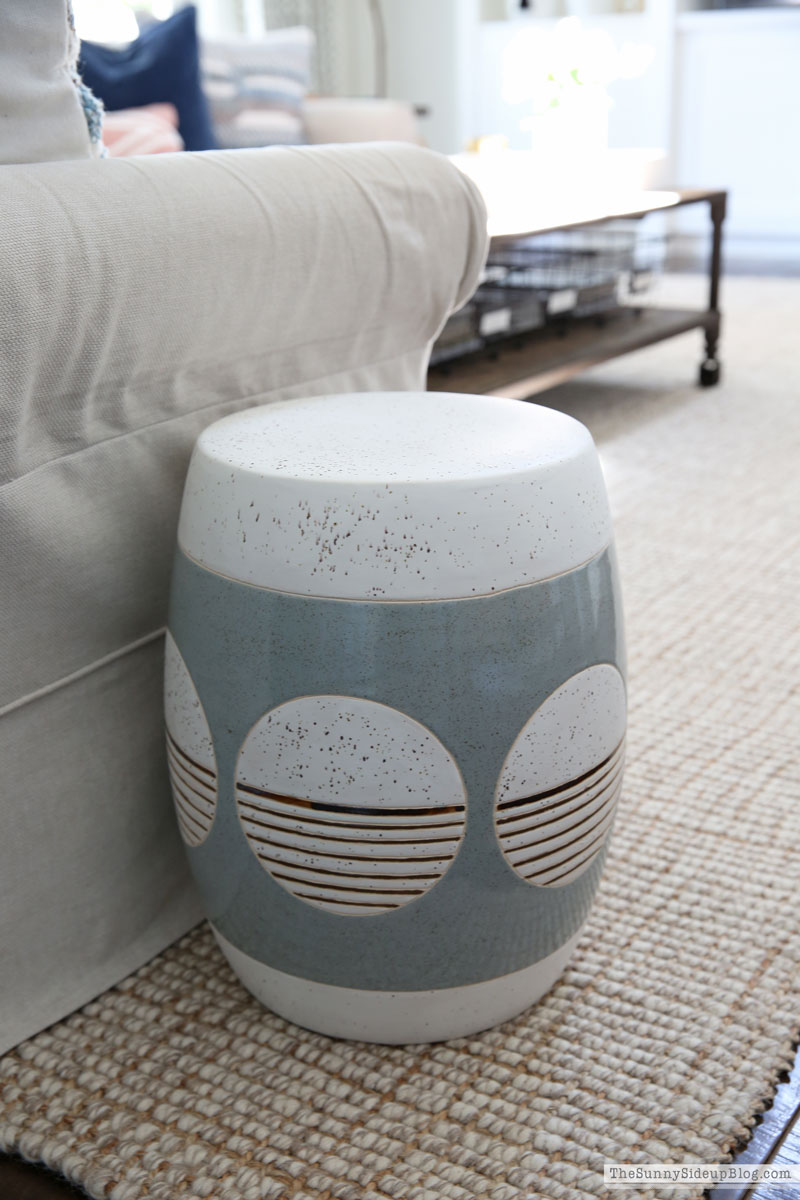 My last recent favorite is this fun ceramic stool I ordered for my family room.  It's so beautiful in person and adds so much personality!  I've been thinking about my Fall decor (anyone else ready to welcome a new season?) and this will blend perfectly. :)
5 – My makeshift coat rack turned pool towel holder has been my number one favorite thing this summer!  It has worked so well for us.  Kids use the towels.  Kids hang the towels back up on the rack.  No more towel mess all over the yard.  No more crazy amounts of towel laundry.  How did I not come up with this sooner!?  You can read all about it in this post if you missed it.  I've loved hearing from so many of you that you're using it and loving it too!
That's my Friday 5 for this week!  Remember to pop back in Sunday for my N sale favorites!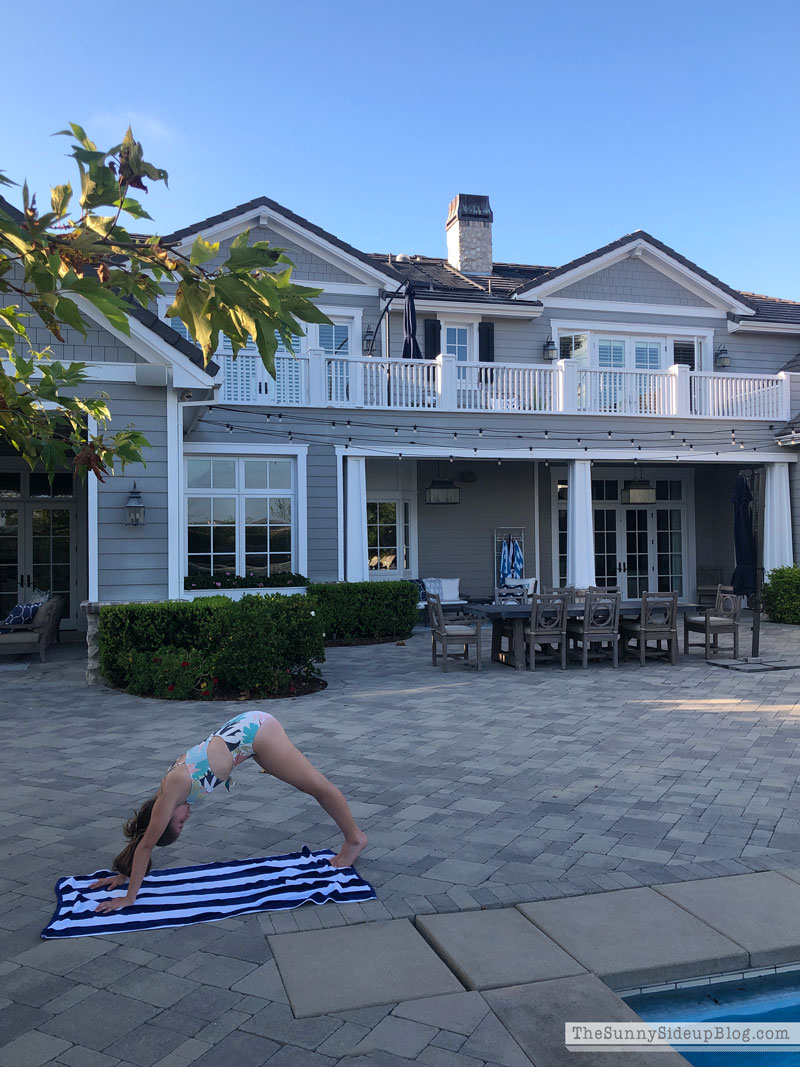 Have a great weekend everyone!  May we all be as happy as Addison living her best life doing evening yoga in the back yard.
;)
{POST SOURCES & OUTDOOR OPTIONS}




xoxo, Erin