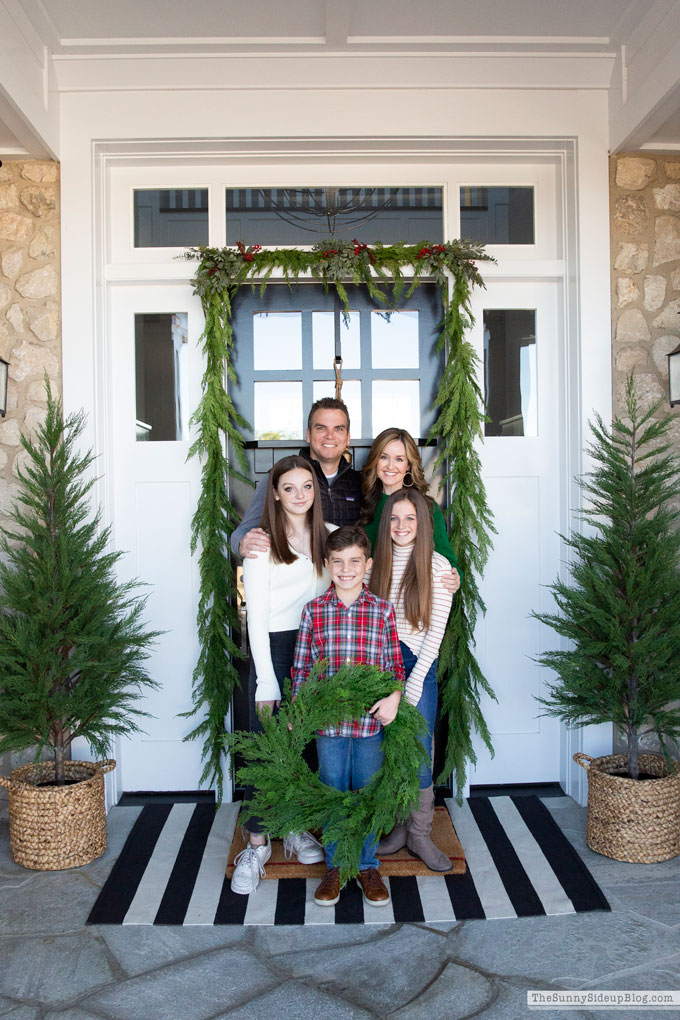 Popping in to wish you all a Merry Christmas!  I'm so grateful for the friendship and support you've shown me this year.  Your kind and encouraging words brighten every single day and I absolutely love this community!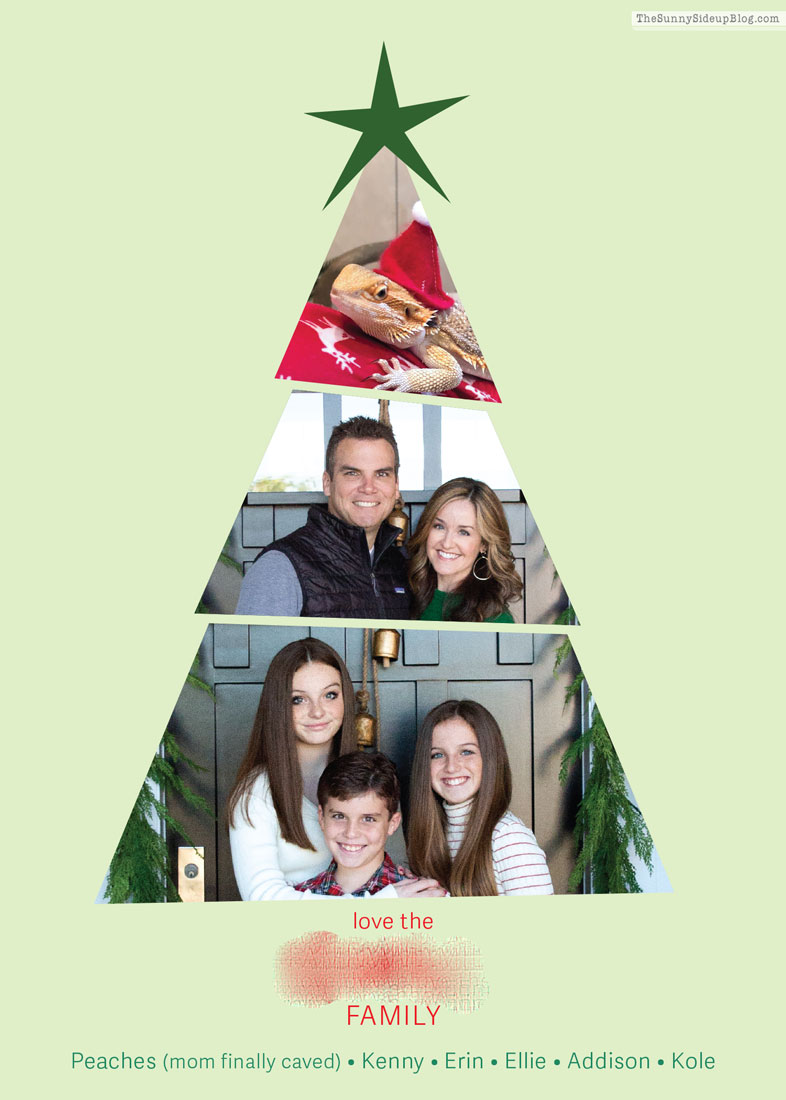 Our family picture was on the front of our Christmas card and this was the back.  Addison got her wish and Peaches made a Christmas card debut.  Clearly this was a year of major acceptance and growth for me.  Who knows what's in store for 2020?  Hopefully not more lizards. ;)
Regardless, I'm so happy to have you along for the ride. :)
Wishing you all the BEST holiday from our family to yours!
xoxo, Erin