Hello friends!  A whole lot of organizing has been going on this week.  Which means my house is a mess!  But it's a happy mess that's about to be a very clean, organized, not mess. :)  Since I'm still chipping away and don't have anything quite ready to show you yet I thought I'd share 5 healthy snacks that I often have on repeat.  I know.. I'm totally switching gears.  But also not, because it's January.  And in January we all try to organize our homes and eat healthy, right?  See how I tied those two things together?  I'm tricky like that.
So healthy snacks!  I use the word "healthy" loosely.  I'm not sharing anything too fancy.. no organic tofu surprise.  Just simple things I like to eat that are on the "healthyish" side.  We all know I'm not a food expert by any means.  And I have so many things I'm trying to work on when it comes to eating healthy and exercise.
Like how I need to eat healthy and exercise.  Ha.
But all joking aside, one thing (maybe the only thing) I have figured out is how to maintain my weight.  I've weighed the same weight (within 5 pounds) for the last 20 years (aside from pregnancies).  Like a lot of people I struggle to lose weight!  But I've got the "maintain" part down.  I've managed to do that a few ways and one of them is by finding things I like to snack on during the day that taste good to me and don't pack on the pounds.  I thought I'd share a few of my favorite snacks to give you some ideas if you are also trying to eat healthy in 2019!
*affiliate links used
One of my favorite breakfasts/snacks has always been blueberries and strawberries with Vanilla Greek Yogurt.  (Light & Fit is my favorite brand).
If I'm getting really crazy I'll add granola.  I'm sure there are healthier granola options out there, but this Quaker Simply Granola is quick, easy and delicious and since I'm just sprinkling some over the top I'm not too worried about the extra sugar.
So good and really filling!
A friend of mine introduced me to these Balanced Break snacks about a year ago and I'm obsessed with them!  I've seen them in the grocery store, but I always get these larger packs at Costco for a lot less.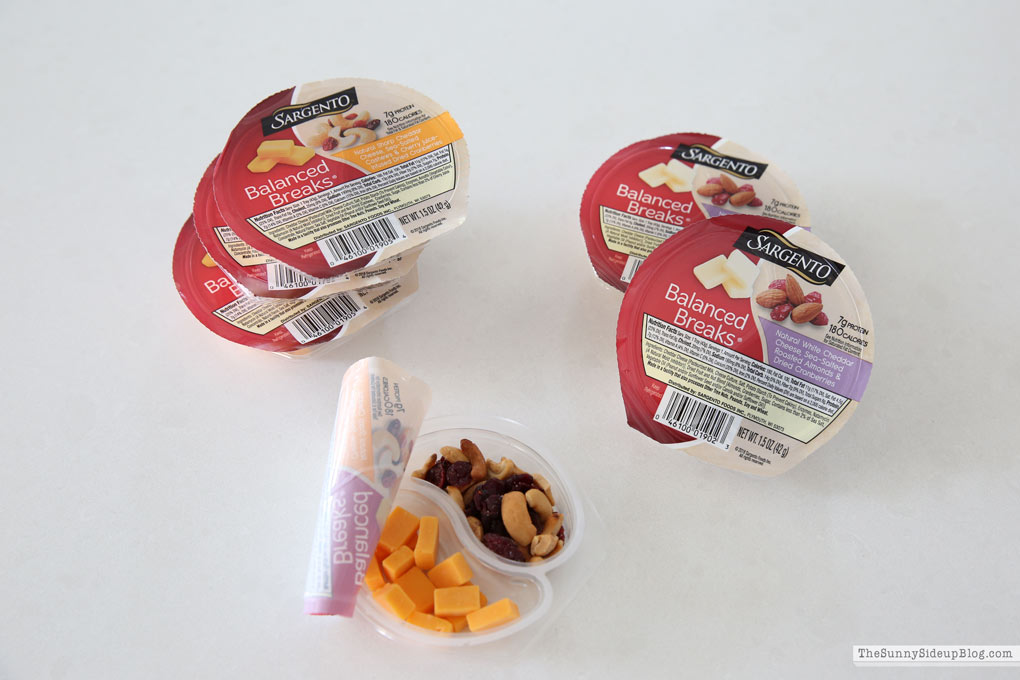 It's just cheese and nuts and cranberries.. something I'd fix for myself but I love that they are portioned so that I don't over eat.
Each one is 180 calories and they always seem like they are just filling enough to get me by until the next meal.
If you've read this blog for longer than a hot minute you know that I'm a popcorn lover.  I have been my whole life!  Most blog posts you read have been written while I munch on popcorn.  Fun fact you probably didn't care about. :)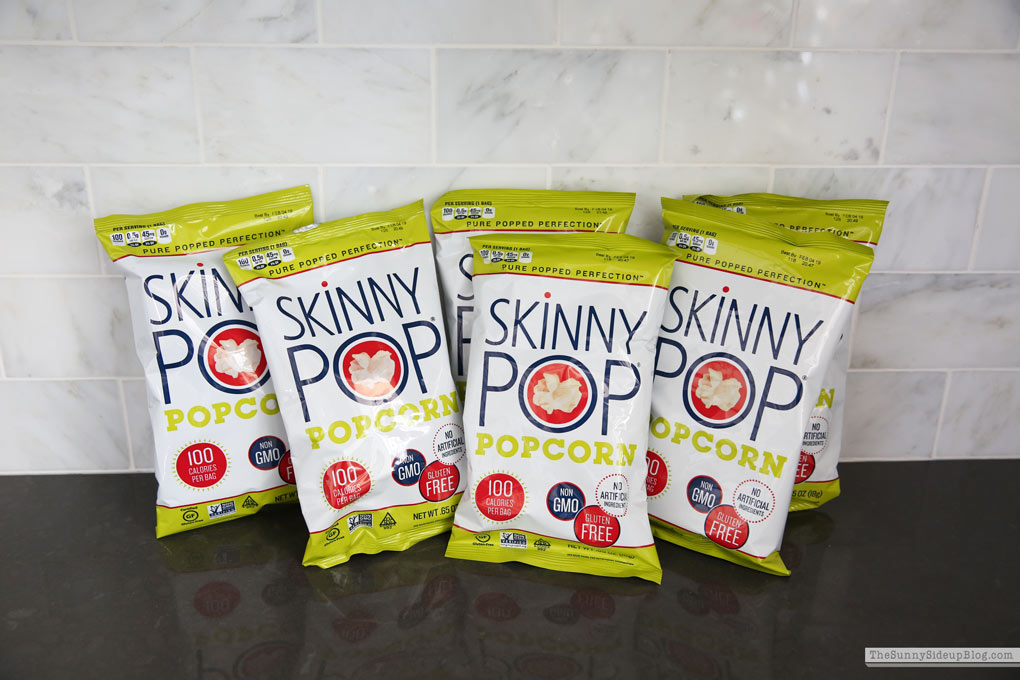 We always have these Skinny Pop bags of popcorn on hand.  This isn't the most filling snack, but they are so tasty and perfect for those times that you just want to eat something to eat something.  I seem to have a lot of times like that. ;)  For a mere 100 calories you can snack away hungry or not!
My kids love them too and take them to school a lot!  (You can see my organized pantry here.)
I know that it's winter and most of you are more in hot chocolate mode than popsicle mode, but as soon as it's warm enough in your neck of the woods you have to try Yasso bars if you haven't yet!  SO delicious!  My girls and I are obsessed with them and couldn't get enough last summer.  They have so many yummy flavors (the mint chocolate chip is my personal favorite!).  They taste way too good to only be 100 calories.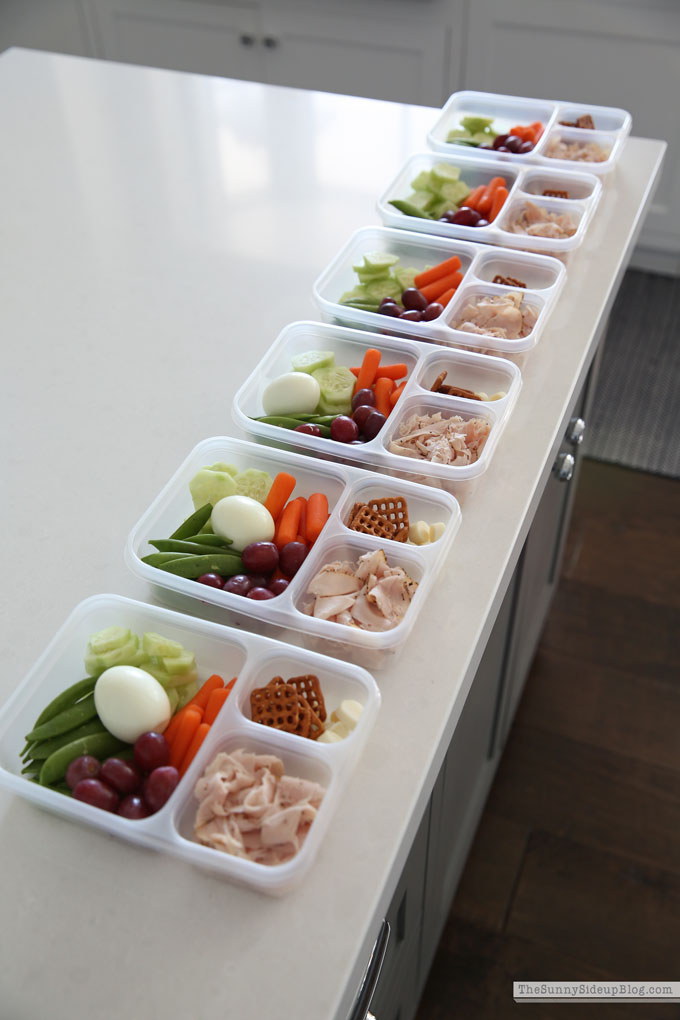 Ok.. this is something else I often do since I am trying to be more adult like and eat my vegetables.  I know myself well and if healthy snacks are prepared and in my fridge ready to go, I'll eat them.  If not, I won't take the time to wash and chop and dice.  So once a week I try to prepare these little snacks that I can keep in the fridge and then I have no excuse not to eat some vegetables each day.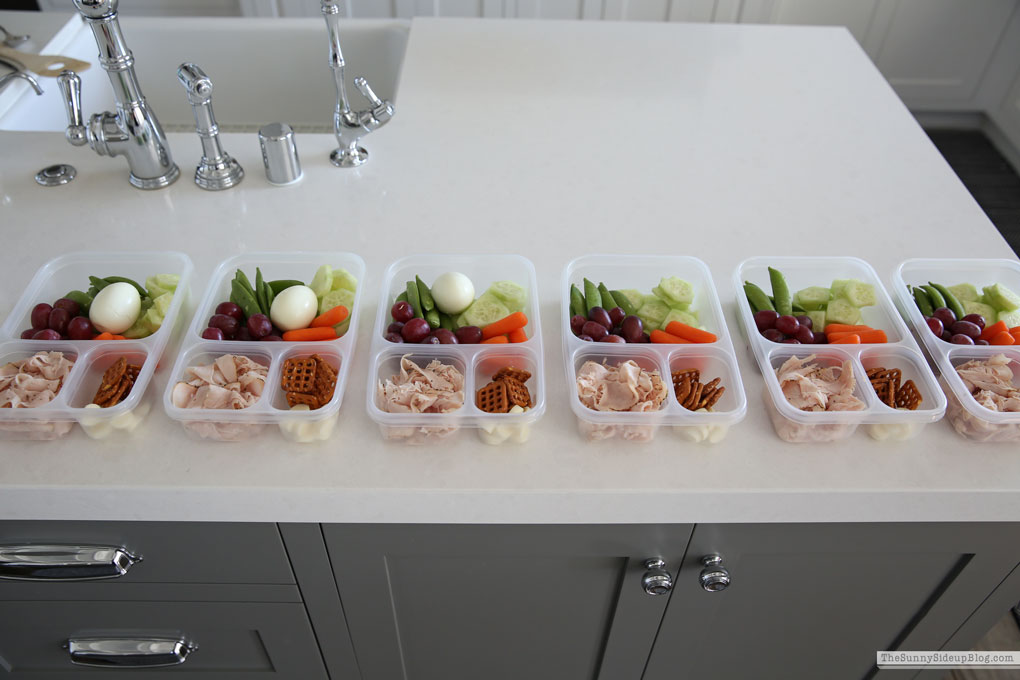 I like to use these Ziploc containers, but you can use anything that has compartments.  They don't always look the same – I just toss in whatever vegetables/fruit I have on hand.  I do always add turkey (because I love turkey) and I always put a hard boiled egg in a few of them.  (Addison is allergic to eggs and my girls eat these too so I leave some eggless.)  I haven't been putting cheese and pretzels in them as much lately because I've found that they only stay fresh for a couple of days in the fridge and then the pretzels get soft and don't taste as good.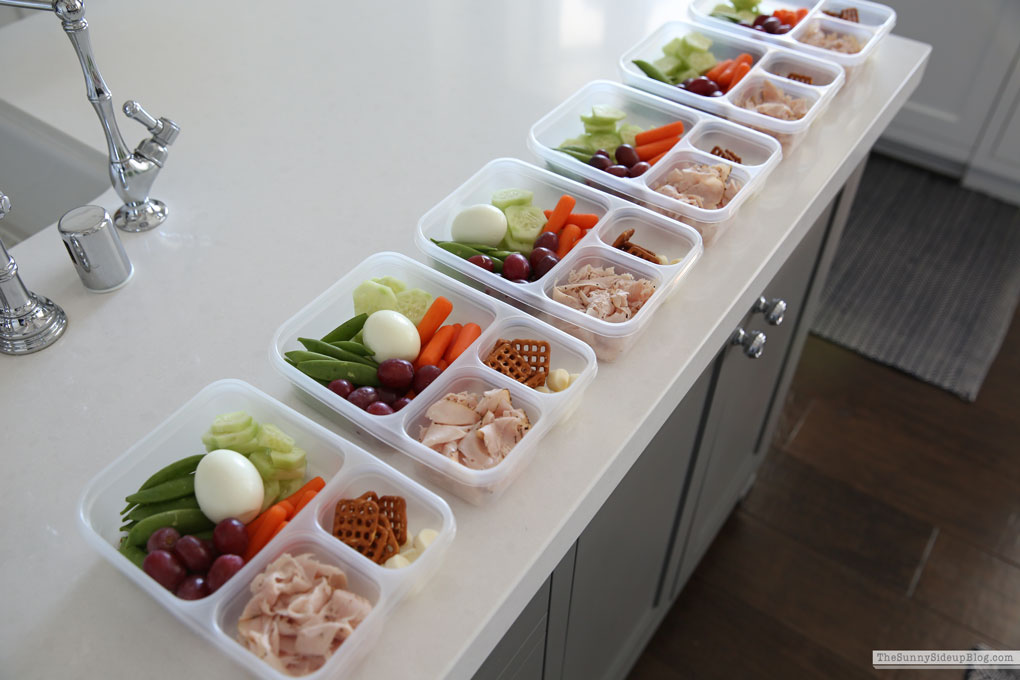 These have been perfect for busy afternoons when I'm driving my kids around to activities.  I can grab one and take it in the car with me to eat on the go!  They are nice for when the kids are rushing too.
So those are 5 healthy snacks ideas for you!  Things you can usually find to eat at our house. :)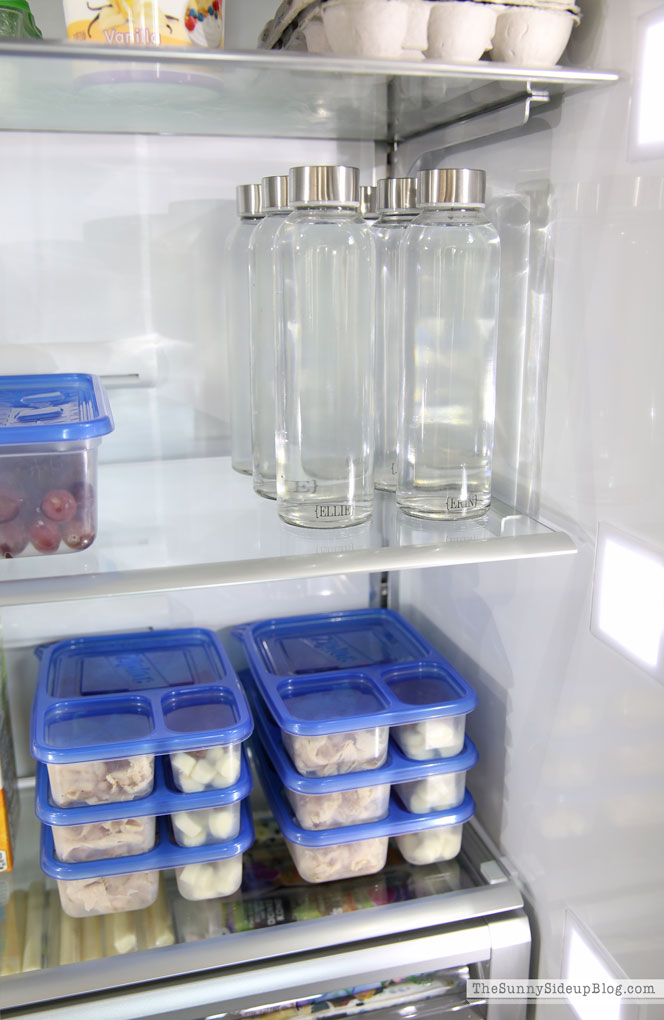 Another thing I started doing about 6 months ago that has helped me and my girls drink more water is keeping these glass water bottles in the fridge.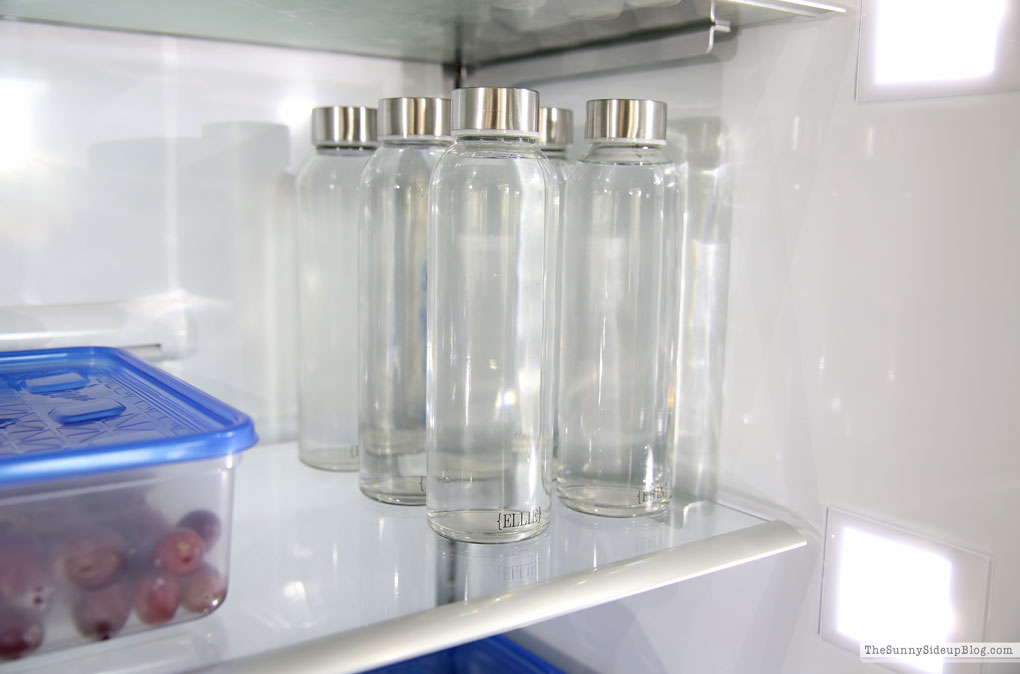 They come in a pack of six and you can order them here.
I labeled them and gave each of us two bottles.  The girls know these don't leave the house.  They are just to have at home and we are each in charge of re-filling our own two bottles when they are empty and putting them back in the fridge.
They keep the water nice and cold and so many times I go to my fridge for a Coke Zero and then open it and see these bottles and say "ok.. ok.. water instead."  Of course sometimes I open my fridge and say "no.. not today" and drink the Coke Zero, but life wouldn't be fun if we did what we're supposed to do ALL the time right?
What goals would  we have to set each January?
;)
Aside from eating healthy snacks and exercise, one thing that has helped me maintain my weight is my 5 pound rule.  I just don't let myself gain more than 5 pounds.  Sometimes I don't worry about it and eat what I want, but then as soon as my jeans start to feel too tight I kick it in high gear and start eating better.  If I know I'm going to dinner at night I always eat a really light breakfast and lunch that day because I like to enjoy myself when I eat out!  I'm just constantly managing it and don't let myself get too out of control.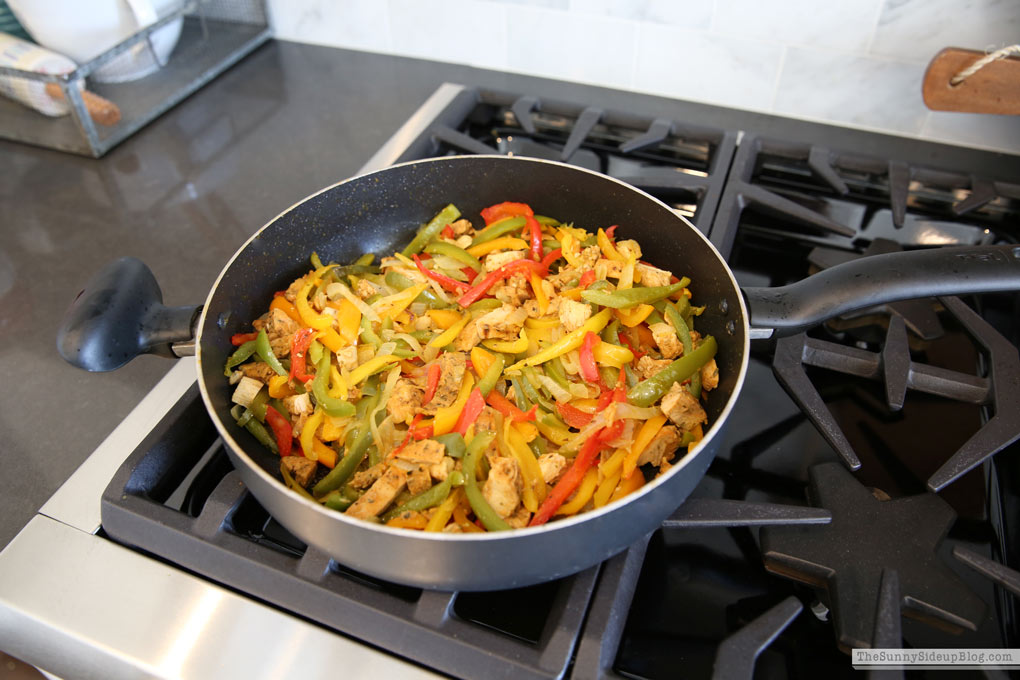 When my jeans are tight and it's time to kick it into high gear I snack on the things I shared above and then I eat a lot of fajitas. (I shared the recipe here.)
And chicken!
Now that I know how to cook PERFECT chicken it has definitely been on repeat around here.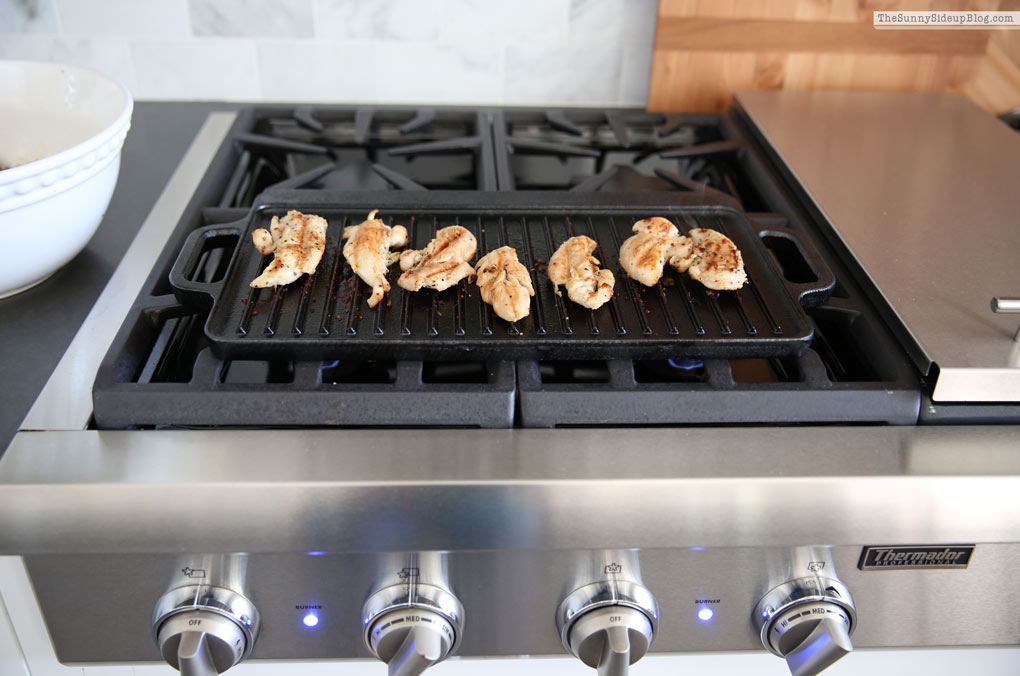 I mean just look at that!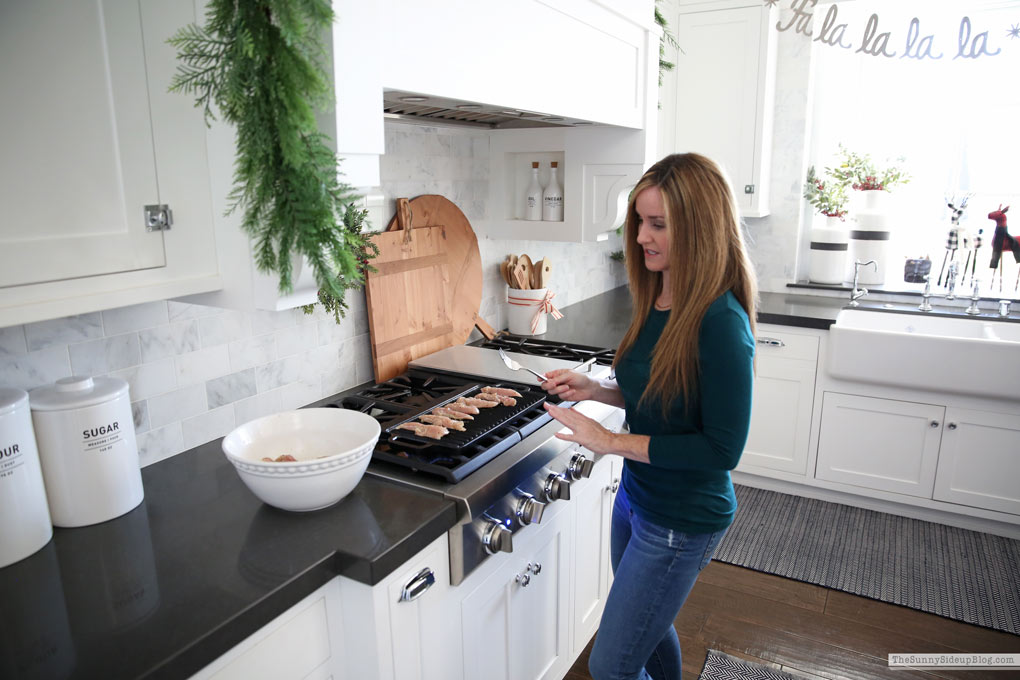 And don't I look so confident!?  Ha.  This picture right here sums up my life long experience with cooking!  But despite my insecurities, the chicken is good.  Maybe not perfect.. but good. :)  And it helps me keep my AG jeans fitting how I want them to.
Always a bonus. ;)
Enjoy your day everyone!  May it be full of organizing and Skinny Pop.
:)
p.s.  If you have a favorite healthy snack that's always on repeat at your house I'd love to hear about it!
xoxo, Erin