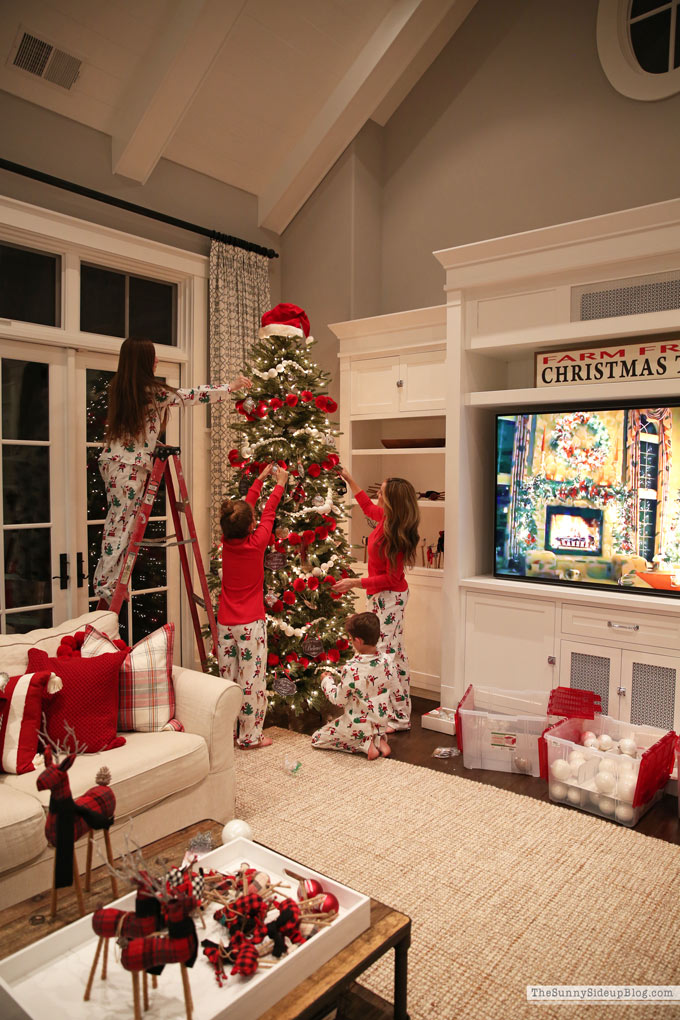 So this happened!  Our annual tree decorating party.  One of our favorite traditions!  We take this night pretty seriously.  Clear schedules.  Pull down ALL things Christmas from the attic.  Crank up the Christmas tunes on the TV.  And of course.. wear fun Christmas pjs!  (Keep reading for more details on the pjs.. we are so in love!)
Of course this evening doesn't always go picture perfect.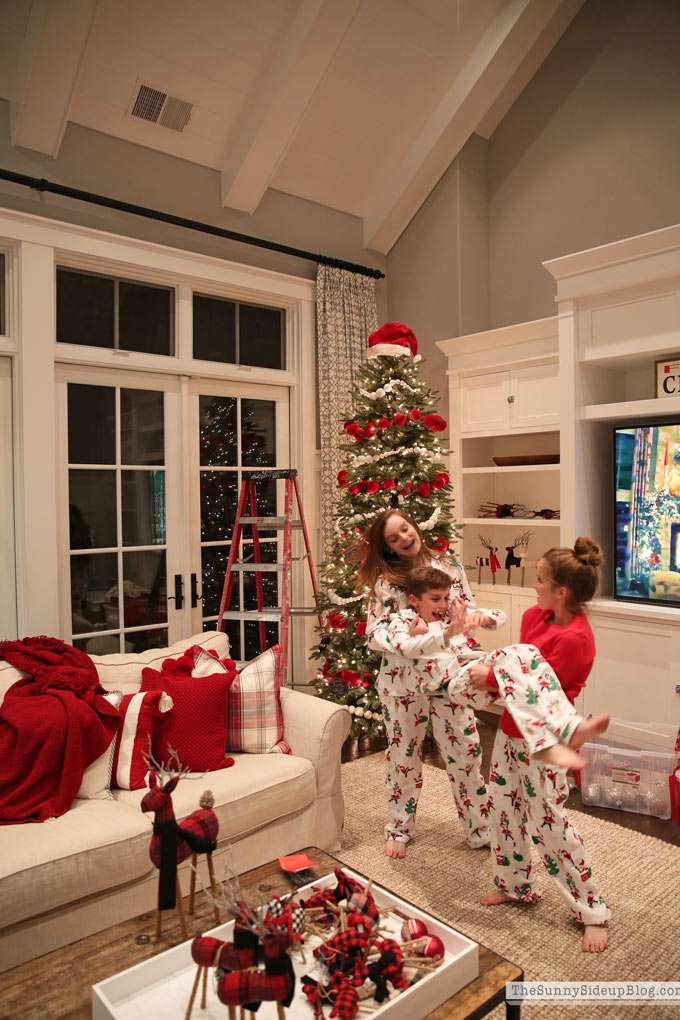 My kids are always SO hyper excited so for the first hour it's usually me bringing down stuff from the attic and these three doing who knows what.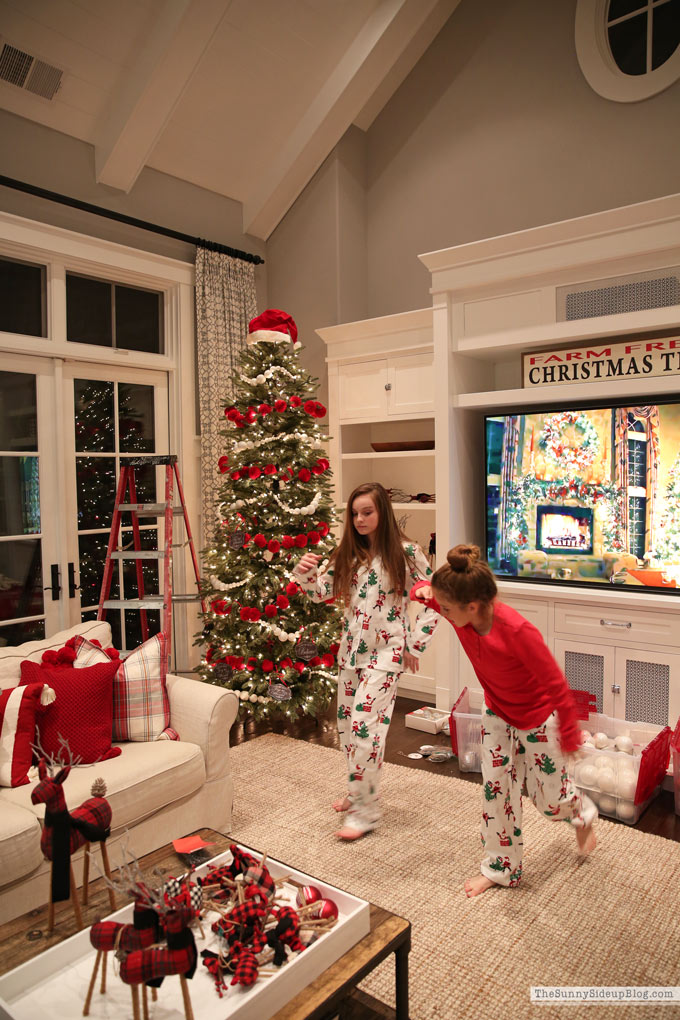 At one point my girls made up a hip hop dance to Up on the House Top.  Which they taught me btw.  We might have to film it.. it's pretty lit if I do say so myself.
Ha. :)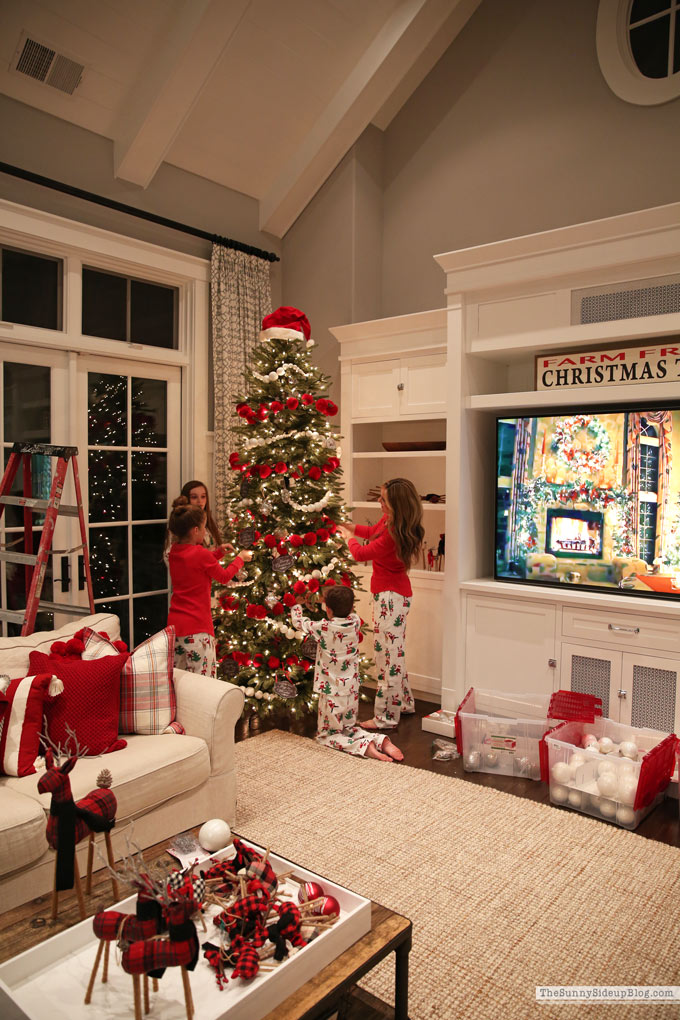 At some point in the evening we actually got to work and started decorating!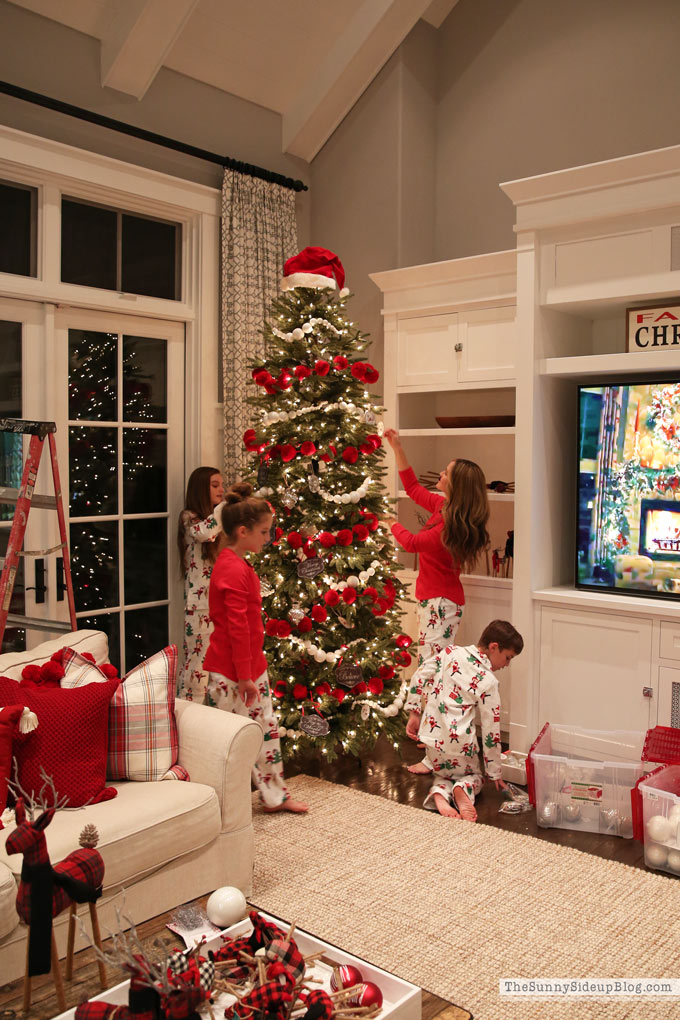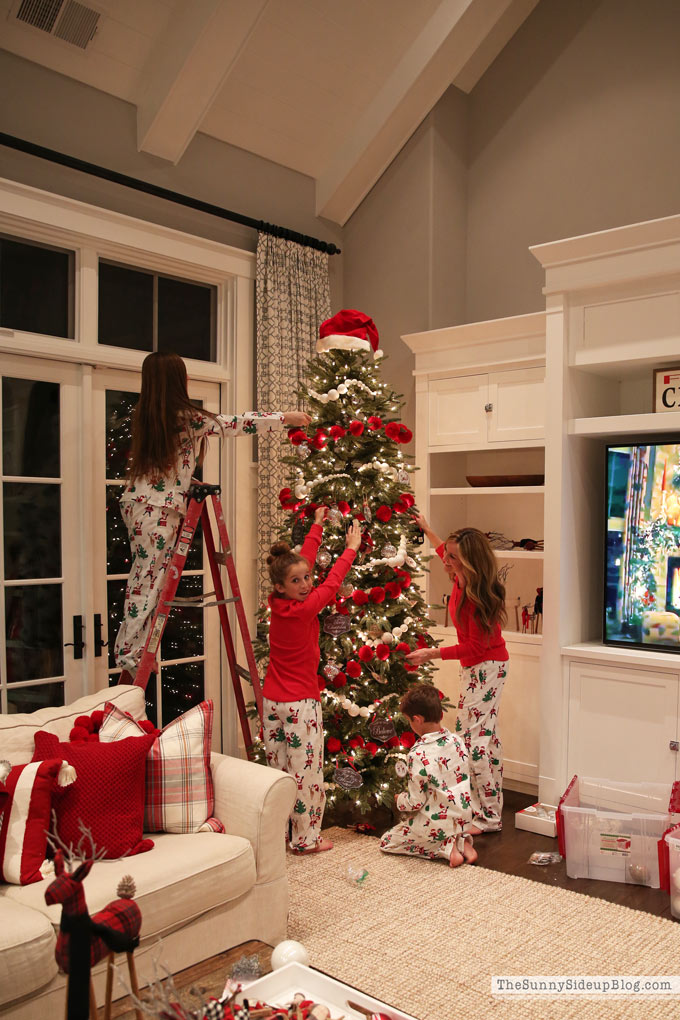 Addison's face when she realized the ornament she had dropped and started to hang was broken.  For the record.. she broke one, El and Kole didn't break any and I broke three.
Next year I think I'm turning the tree decorating completely over to the kids.
I'll choreograph the hip hop dance.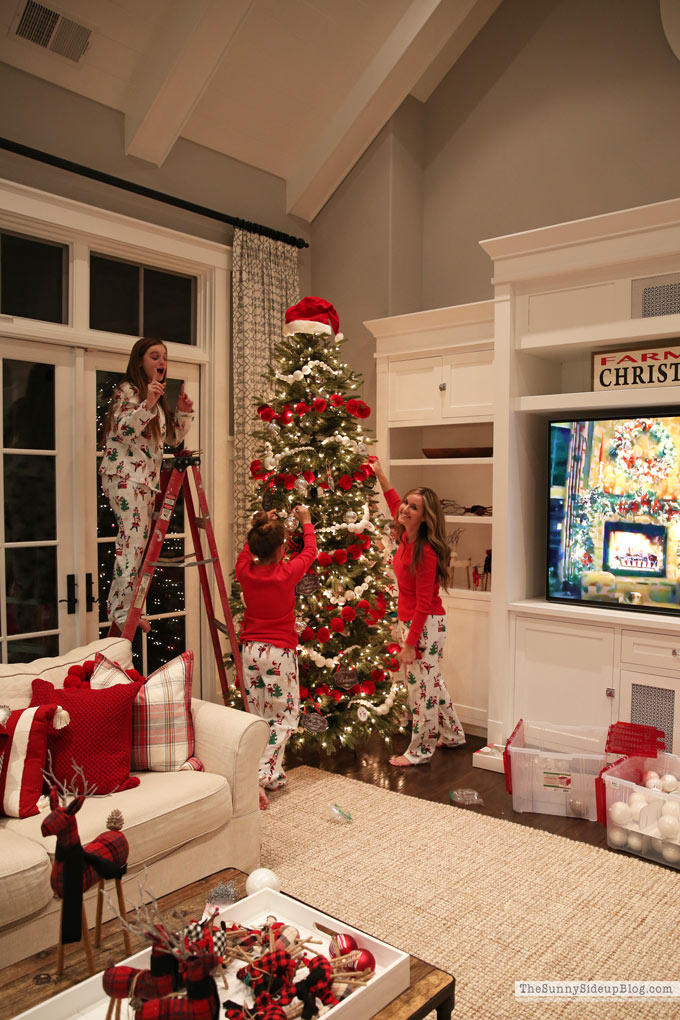 My face when Kenny (who grudgingly agreed when I begged so kindly offered) to take pics of us decorating asked if he could be done and go watch the football game.  At this point my girls were laughing non stop and Kole was decorating the whole back side of the tree that no one sees.  I said "you're seriously going to leave me with these three and this mess?"
His response?  "Seriously."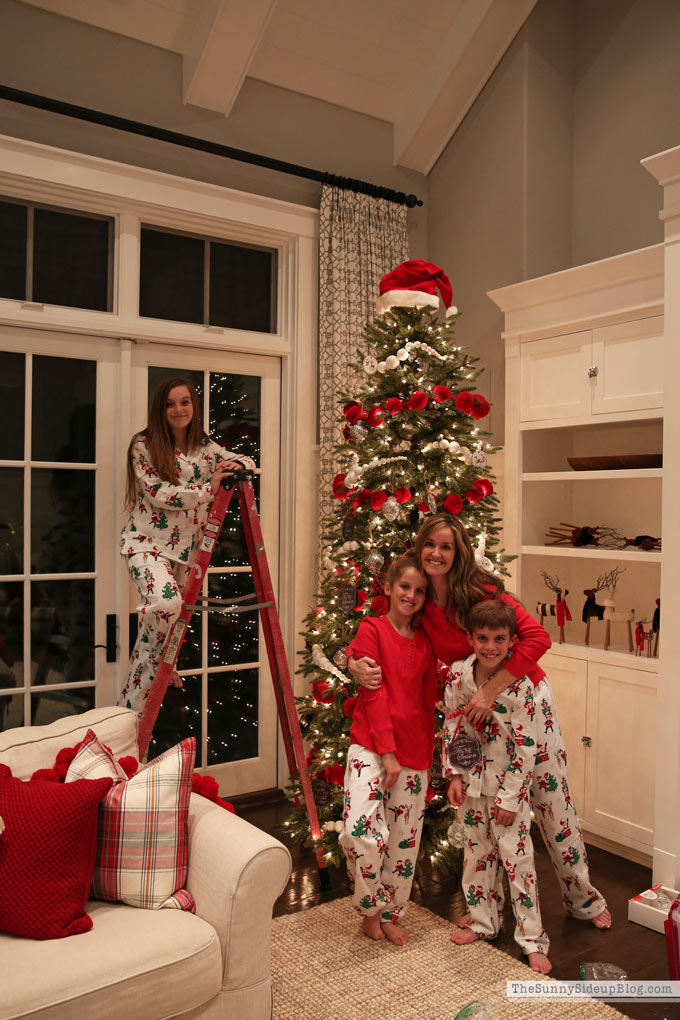 Family!  Good thing I love them all.
This year I'm partnering with The Company Store (love them!) to share their adorable collection of Christmas pj's.  Yes.. I might have squealed when that e-mail came through!  I'm all about Christmas pj's and their cozy matching flannel sets are just too much fun.  I picked out the Santa set for us.  You all know I'm a sucker for traditional Christmas colors.  It just doesn't feel like the season to me without all of the red and green!  I'm actually wearing the teen set and El's wearing the womens.  Personal preference because she loves pj's to be loose and baggy and I like more of a fitted top.  Each set comes with a matching nightgown too that my girls would have loved when they were younger!  So many cute options!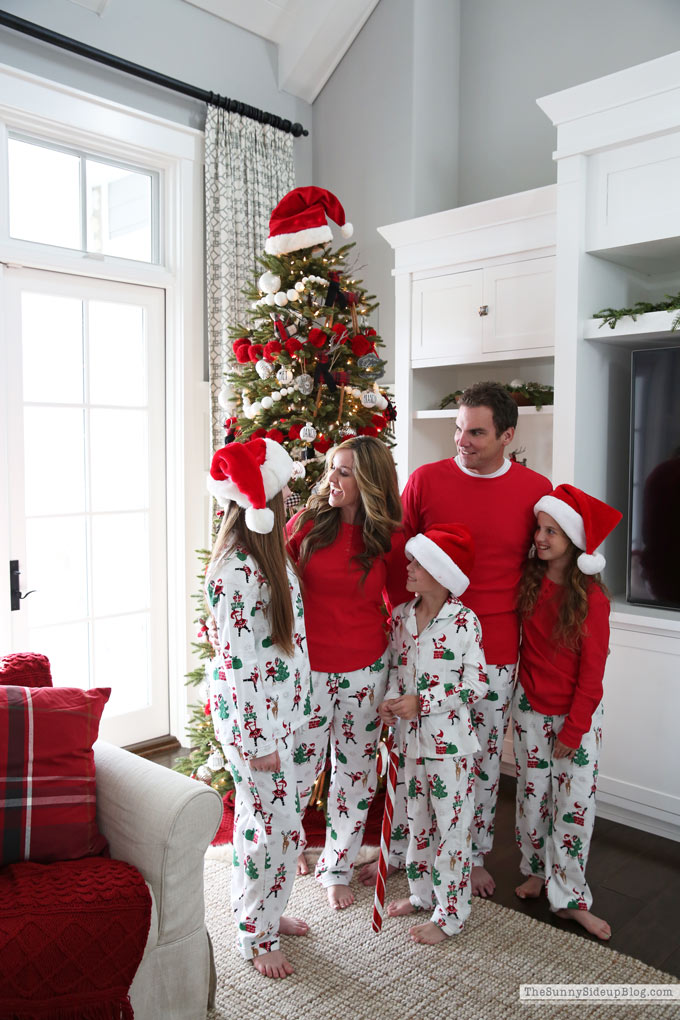 The Company Store is encouraging everyone to have a "national family pajama night" and they are donating a dollar from every pair of pj's sold to the Ronald McDonald house in NY to help kids and their families.  See why I love them so much?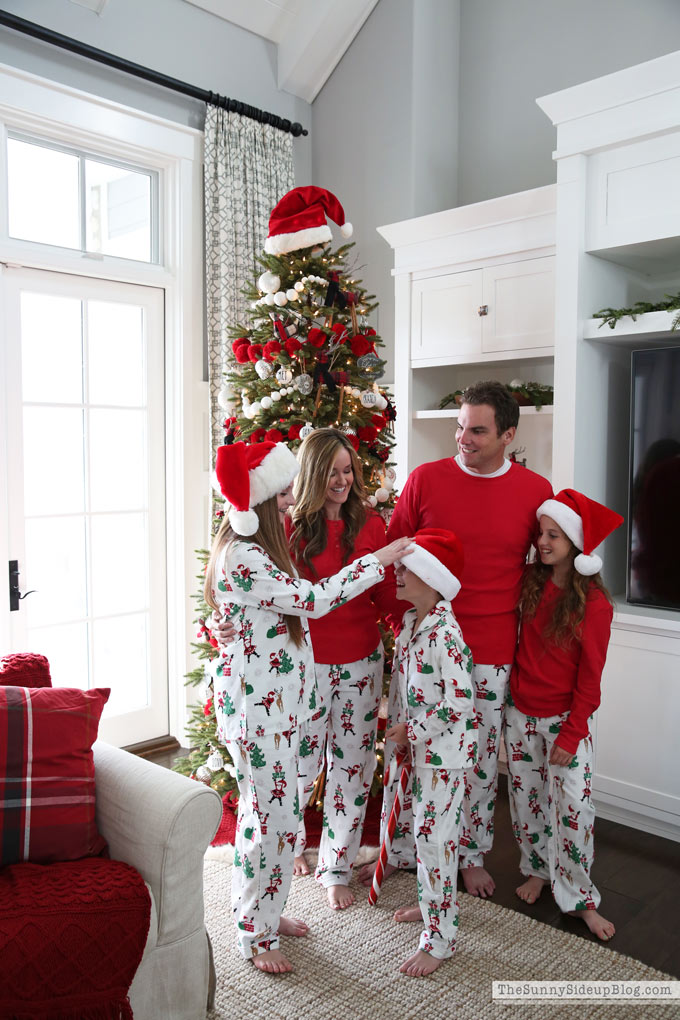 Pajamas and family time.  I can't think of anything better.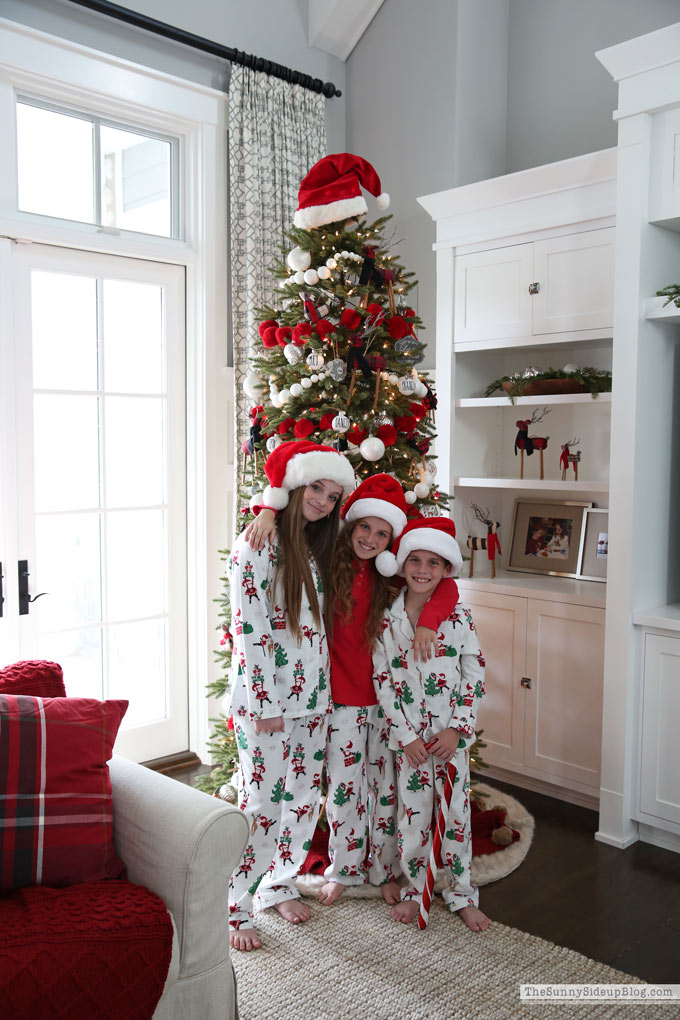 My favorite part of the holiday season hands down.
Quickly followed by all of the fun decorating.
And music.
And food.
And parties with friends.
And gift giving.
I could keep going but you all have families of your own you need to tend to.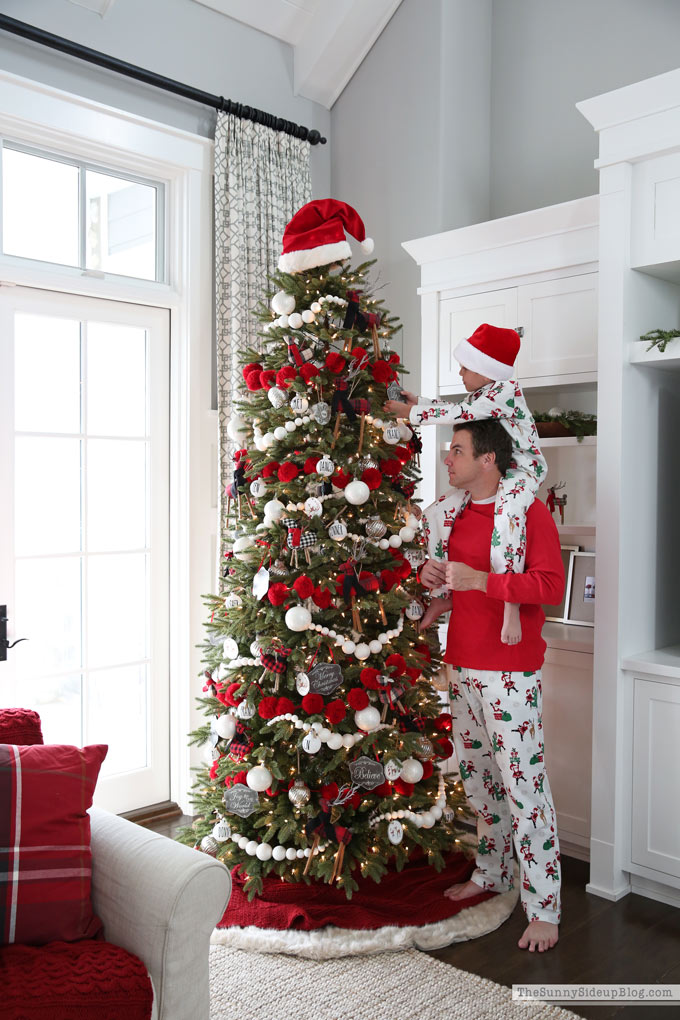 Best little tree helper.
Especially when he's working on the front side of the tree.
:)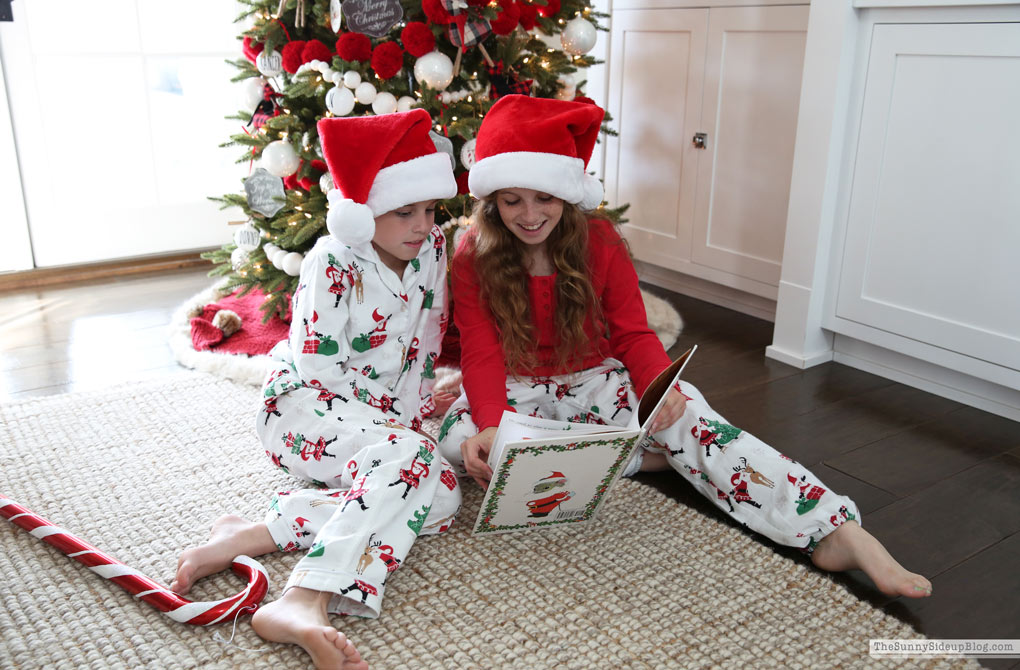 Quick break in the photoshoot to read Santa Mouse – a long time favorite.  As soon as I pull the Christmas books down from the attic they all three stop drop and read.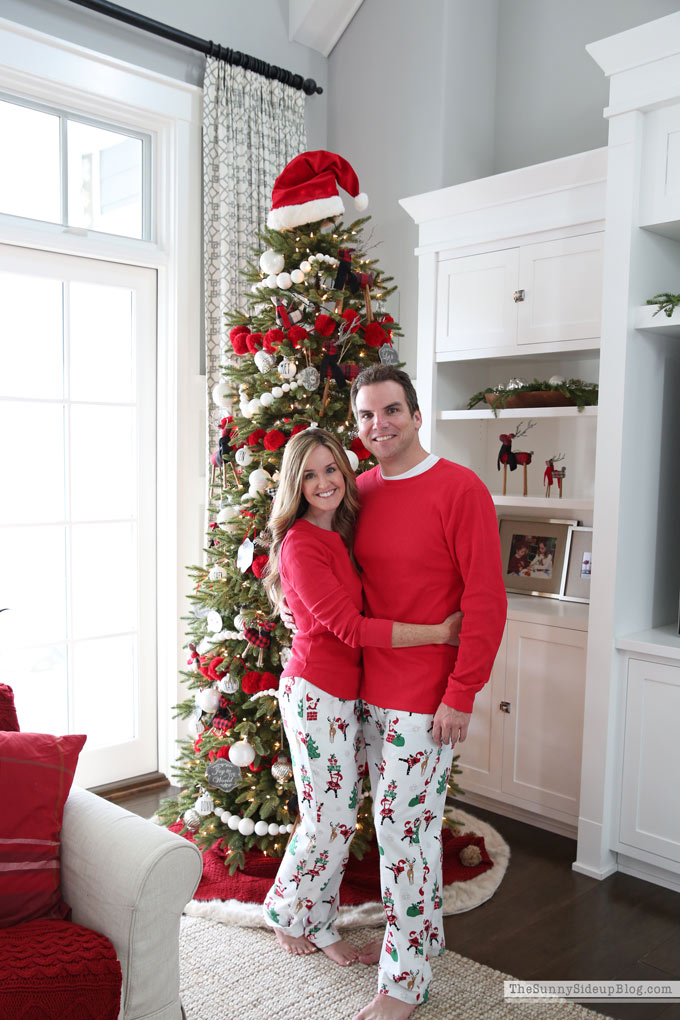 Huge thank you to The Company Store for sponsoring this post and for sending us pj's that we love and are so excited to wear this season!
Also huge thank you to my husband.  For supporting me through all of my crazy Christmas adventures.  I know you put up with a lot!  But you dish quite a bit out during the process so how about we call it even.
;)
p.s.  Details on our tree coming soon!
xoxo, Erin