Happy weekend everyone!  Does this picture above make you excited or scared or annoyed?  Ha!  I find that when I start sharing Christmas decor early I usually get one of the three responses. ;)  Don't worry!  I'll be back to pumpkins in my next post.  Lots of them. :)
Today I'm sharing my annual round of up my favorite Christmas decor with you!  I usually put up this post after Halloween but I've had so many requests to do it earlier this year!  And I totally understand.  The good stuff often sells out quickly!  Some of the things I've ordered for Christmas this year are already backordered.  So today I'm sharing some favorites I have that are back in stock and some new things I'm loving this year.  Yea!  BRING IT ON.  Clearly I fall into the "excited" category.  I could talk Christmas decor ALL year long. :)
*If you're in a hurry I've linked LOTS of favorites at the end of this post.  A lot of this stuff is on sale this weekend.. yea!  (Affiliate links used.)  
Ok.. one of my most asked about items last year and they sold out FAST.  These little lit birch trees that light up are back in stock!
I put them on my mantel and on end tables.. they look darling however you use them and look so cozy lit up at night!  Another item I get so many questions about every year are these striped stockings and I found some that are so similar!  Aren't these Candy Cane Striped Stockings adorable!?  A great price too.
Of course I'm a huge fan of these little plaid reindeer and can't wait to pull them out again!  I also picked up this Cozy Knit Ivory Garland last year and love the texture it added to my tree.
This Magnetic Santa Advent Calendar was one of my favorite new decor items last year and it's back in stock.
And you guys!  My Fa-la-la glitter garland banner is finally back!  I can't even tell you how many people ask about this banner each year and right after I bought it a few years ago it sold out and I haven't seen it since.  It's finally back in stock!  So excited about that because I know so many of you wanted one.  You can get it here and it's a great price.  YEA! :)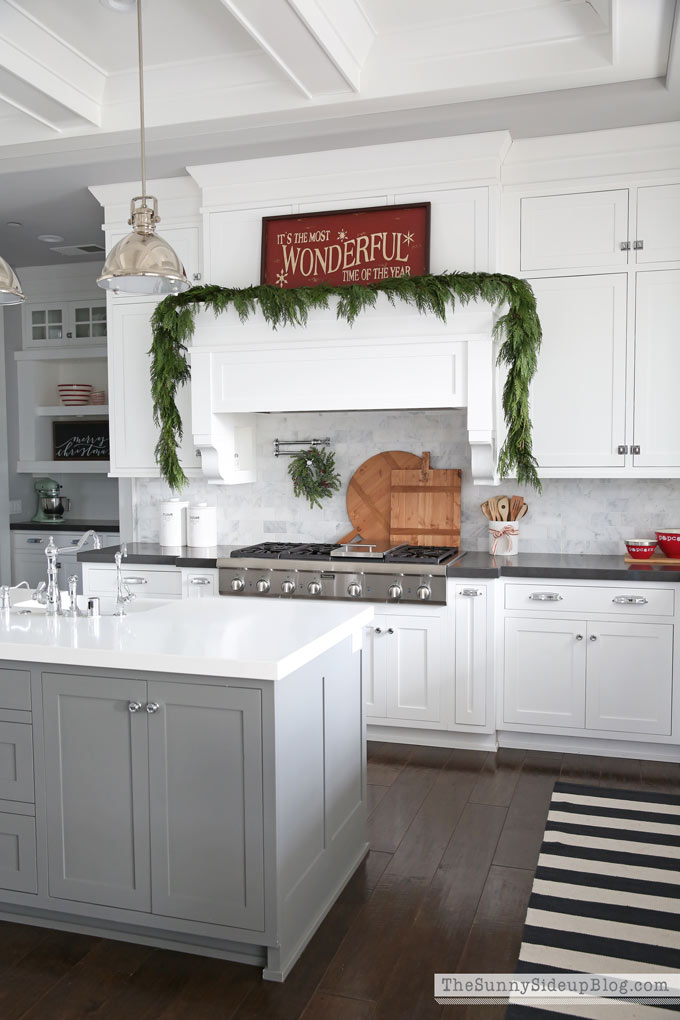 An oldie but goodie is back in stock!  Every year I think I'm going to do something different with my range for Christmas but I just can't quit my favorite It's the Most Wonderful Time of the Year sign. (On sale right now!) :)
Here are a few things I ordered for this year that just came in!  I've wanted these jumping reindeer sheets for years and am so excited to deck out one of our bedrooms for the holidays with them!   I also got the Merry Bright pillow cases and this red Cable Knit Fringe Throw that's on sale (comes in grey and cream too!).  Cozy red throws are my favorite for the holidays. :)
I was searching for some new garland this year and found and ordered three favorites.  This Faux Mixed Pine and Cedar Garland, this Faux Lit Garland (that's backordered and hasn't come yet) and I ordered two of this Eucalyptus Berry and Pine.  I'm kind of picky with greenery and these three past the test.  Love them all!
My magnolia garland is so beautiful and is back in stock!
Can't wait to deck my staircase again.  My kids need to start cutting snowflakes!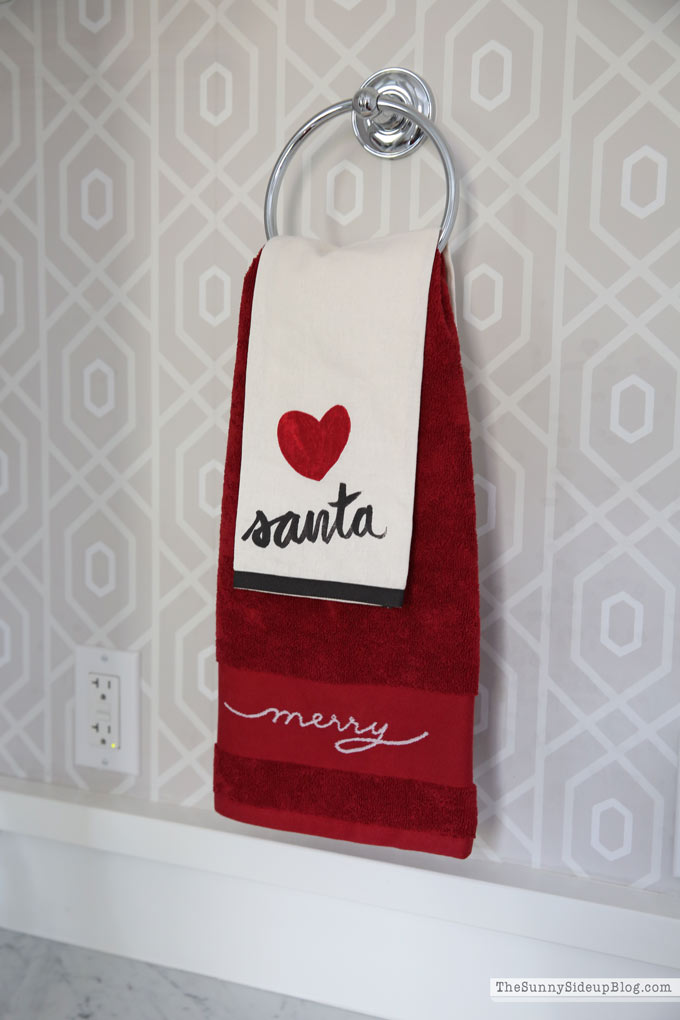 My favorite Merry hand towels are back!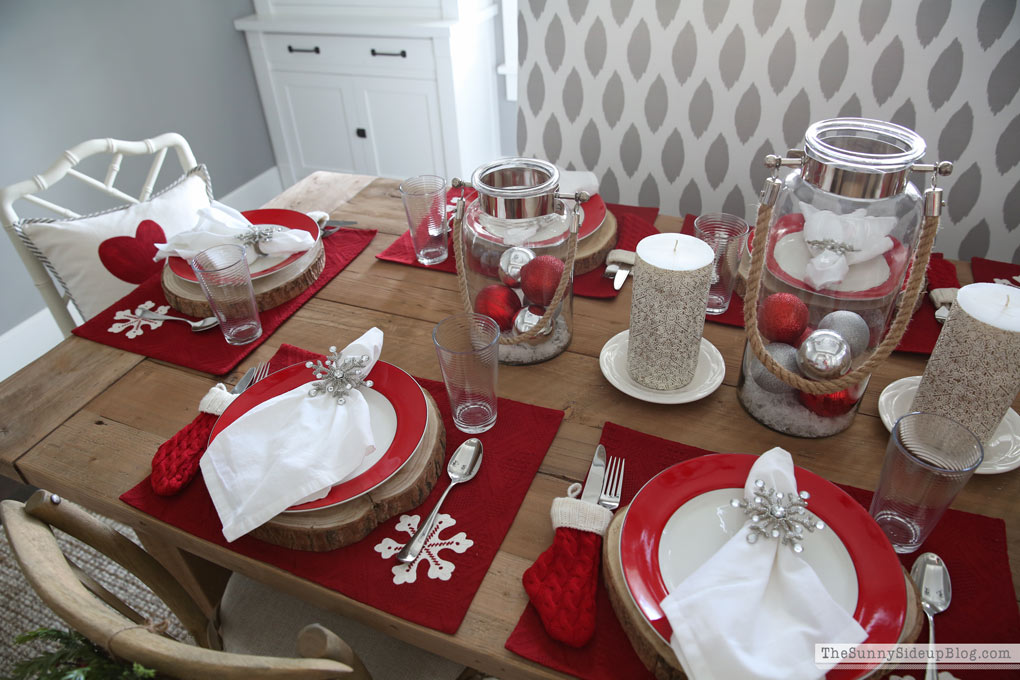 So are these cute red stockings that hold silverware.  Love little details like that. :)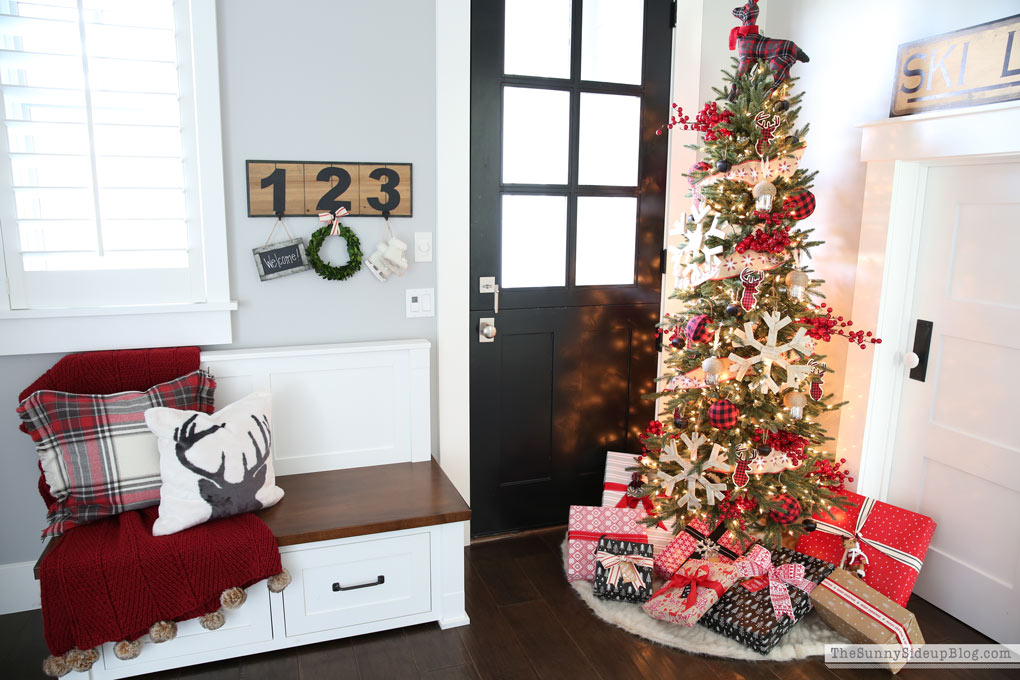 This fur stag pillow has sold out quickly the past two years so if you want that one I wouldn't wait!  My Hamilton Plaid Pillow, Pom Pom Knitted Throw and this faux fir tree skirt are other favorites I'm excited to pull out again.
The McKinley Plaid Pillow and this red Merry Lumbar Pillow are other favorites.  There are so many cute new Christmas pillows out this year!  I'll link some of my favorites below.  I told myself last year that I couldn't buy one more Christmas pillow.  EVER.  But I also told myself last year that I couldn't buy any more purple skittles and that I would start cooking healthy meals 4 nights a week.  You can all guess how that went.
This year I'm not making myself any promises.
Alright friends.. here is a round-up of my favorite Christmas decor that I've seen so far.  I hope it's helpful to those of you planning your holiday decor.  Happy almost decking the halls!
:)
{FAVORITE GARLAND}


{FAVORITE WREATHS}


{FAVORITE STOCKINGS}

{FAVORITE TREE SKIRTS}

{FAVORITE ORNAMENTS}


{FAVORITE SIGNS}

{FAVORITE SMALL TREES}

{FAVORITE REINDEER}

{FAVORITE BANNERS/GARLAND}


{FAVORITE PILLOWS}


{FAVORITE THROWS}

{FAVORITE RANDOM DECOR}




{FAVORITE CHRISTMAS TREES}


xoxo, Erin