*In collaboration with Native Union – all thoughts and opinions are my own!  Affiliate links used.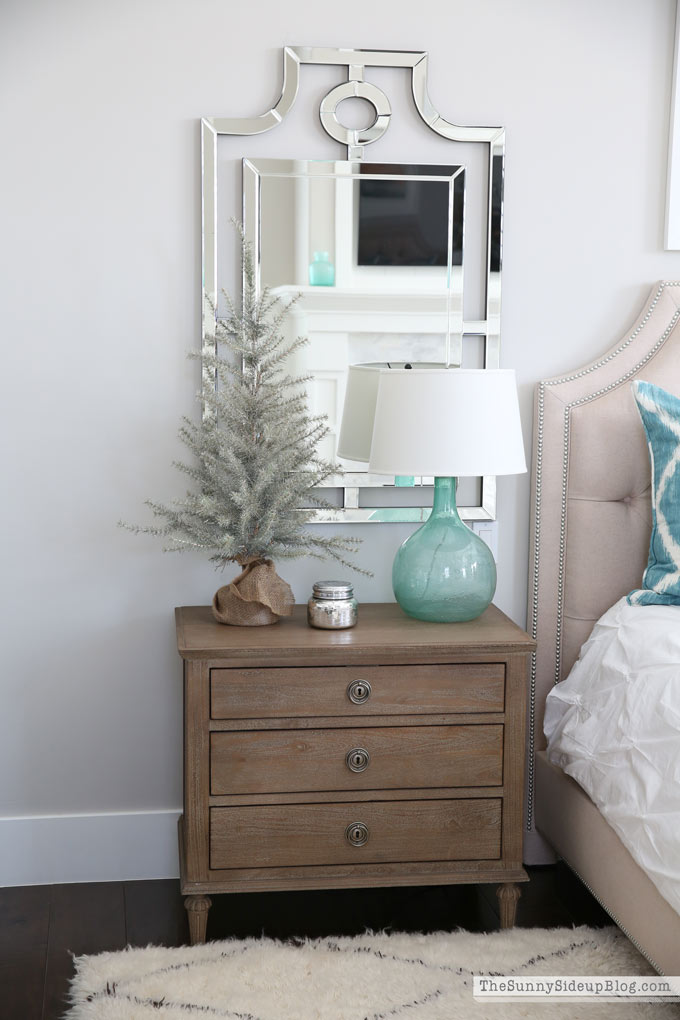 If you were to ask me what our nightstands look like in our master bedroom right now at this very moment I would show you this picture above.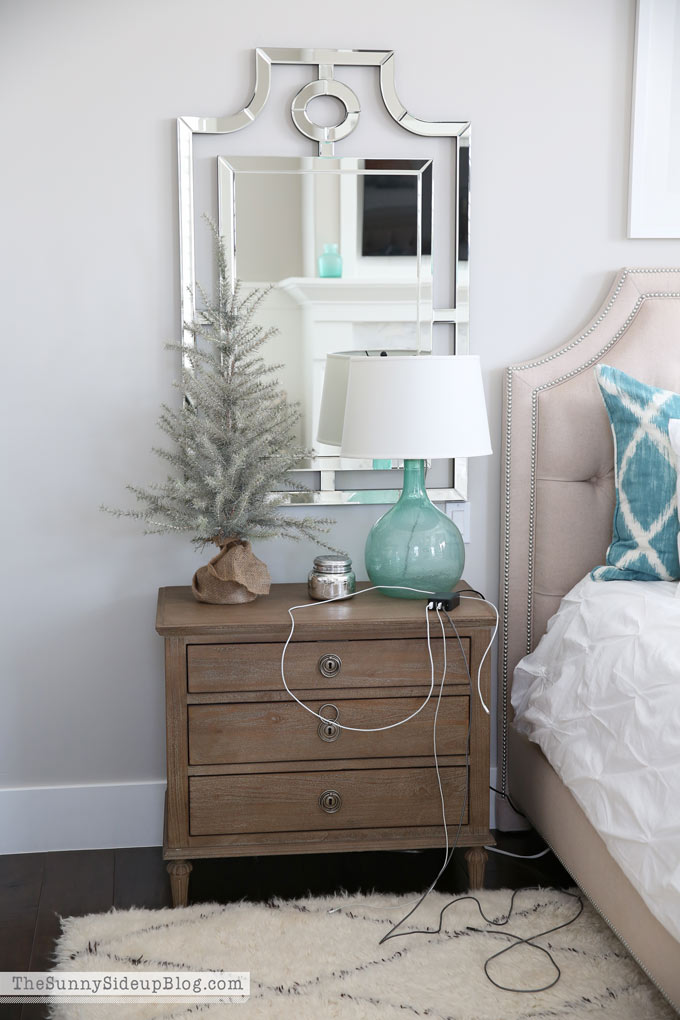 But then I would remember we're all tight friends around here and I can be real. :)  So truth.. the picture above is what the nightstand on my husband's side of the bed really looks like most days.  And it drives me CRAZY.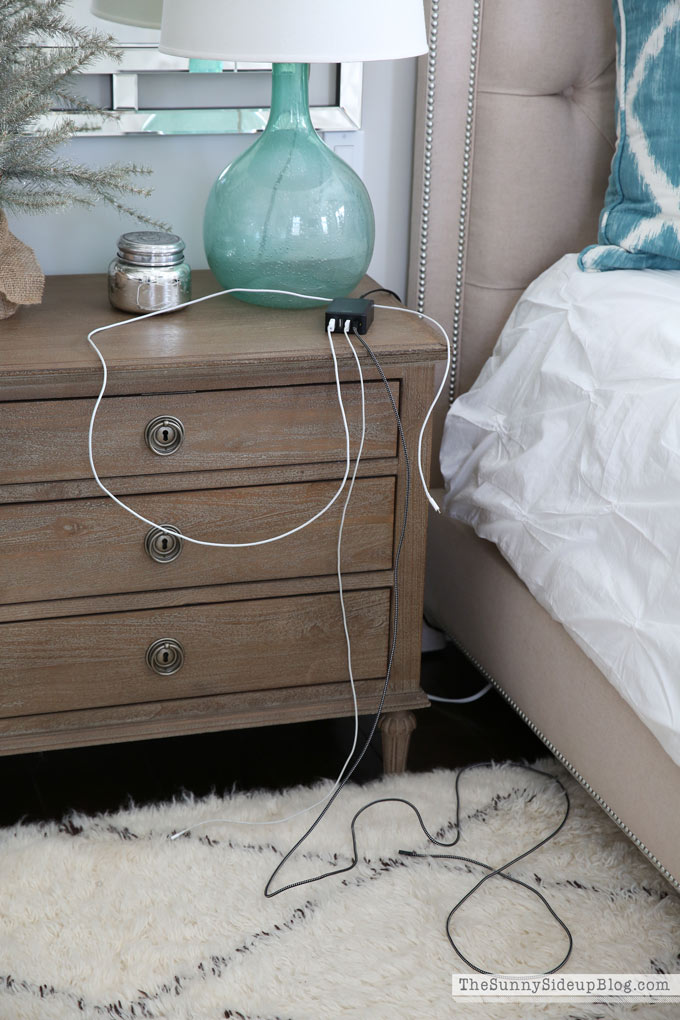 Does this mess of cords look familiar to anyone else!?  Please tell me I'm not alone!  We charge our two cell phones and our family iPad on this nightstand each night and the mess of cords has been a frustration for me for a long time now.  I've thought of so many solutions (including drilling holes in the back of our dresser and hiding this mess in the drawer!) but just I haven't done anything about it yet.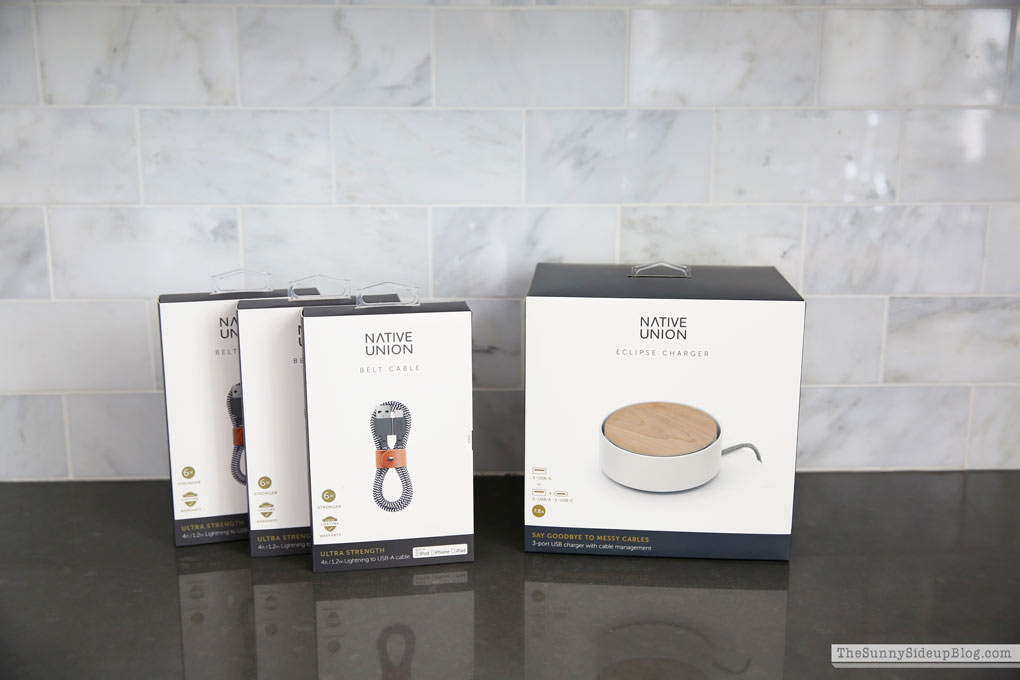 So when Native Union reached out and asked if I'd be interested in trying out their new Eclipse Charger I seriously couldn't say yes fast enough!  Someone had heard my frustration and found a solution!  I was giddy when this box and three cords came in the mail.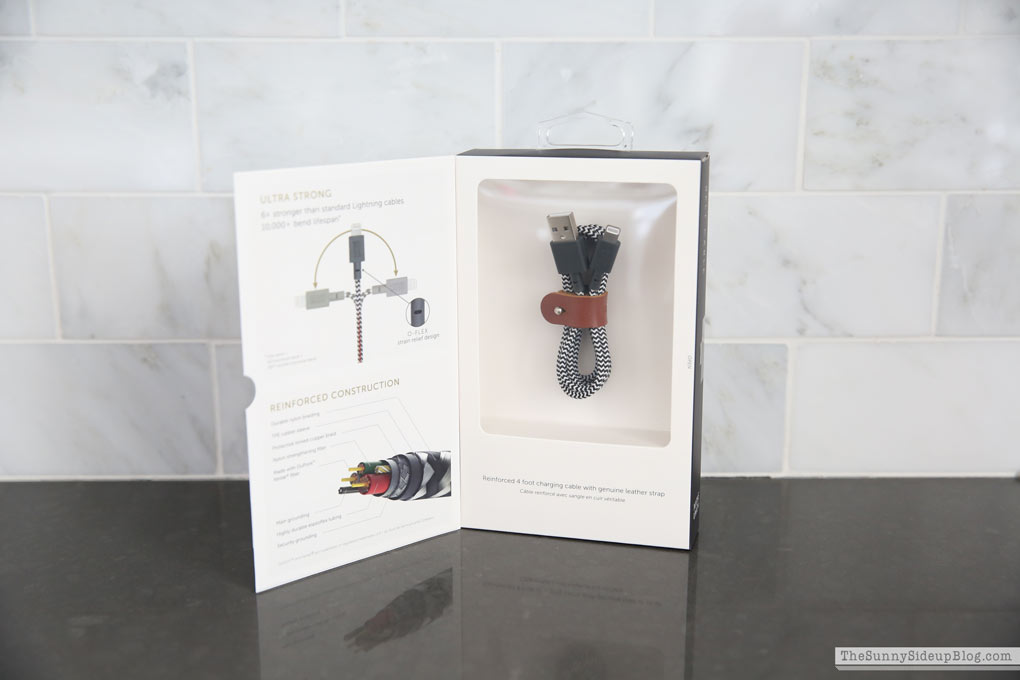 First of all.. these cables.  I couldn't have designed something more perfect if I had dreamed about them!  Black and white stripes?  With a cute leather tie that holds it all together in a clean and organized fashion?  YES.  These are the little things in life that just make my day. :)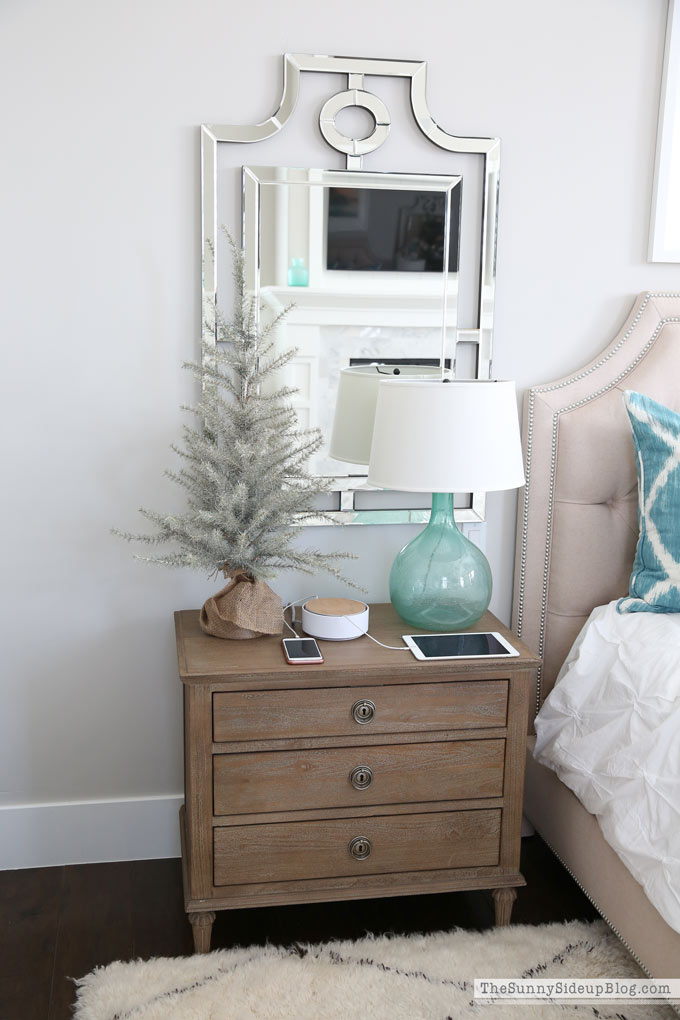 This Eclipse really is so cool you guys.  I had it set up in minutes!  You just plug it in, tap the top twice and it opens up.  You string three cords through it and then tap to close the lid again.  You can pull as much of the cord out as you want to charge your devices.  There is a cool video HERE that shows you how easy it is to set up and use.  You can even mount this on your wall if you wanted to!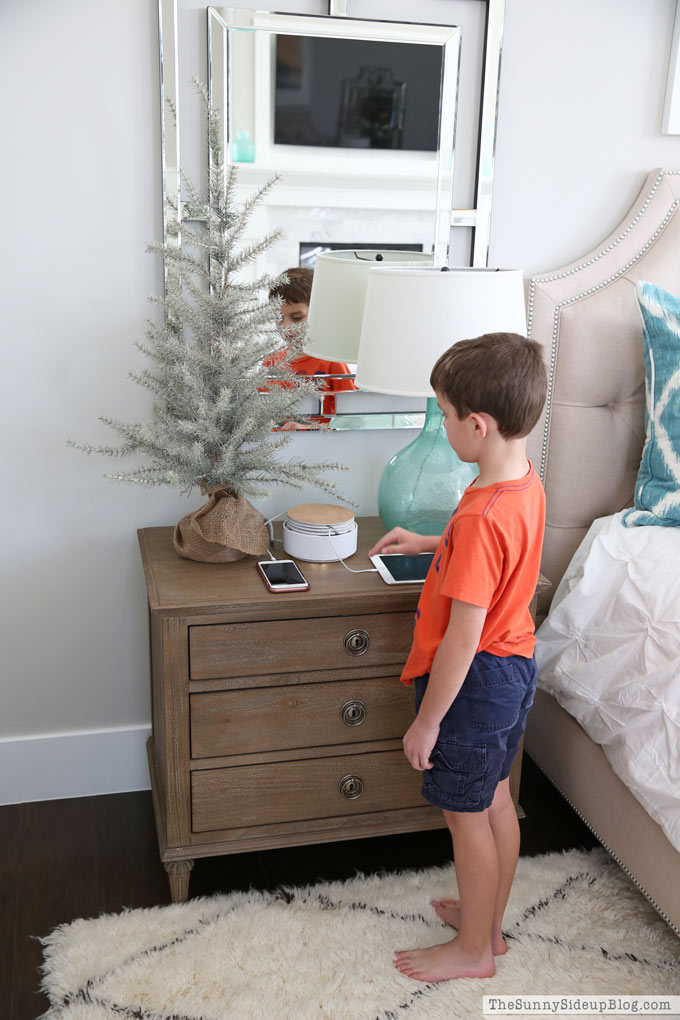 Kole loves tapping it and watching it open and close.  We did this for a long time the other day and I kept having to pause taking these photos so he could play with it.  Open/close.. open/close. :)  It also has a light at the bottom that comes on with one tap which is so nice for late at night or early morning.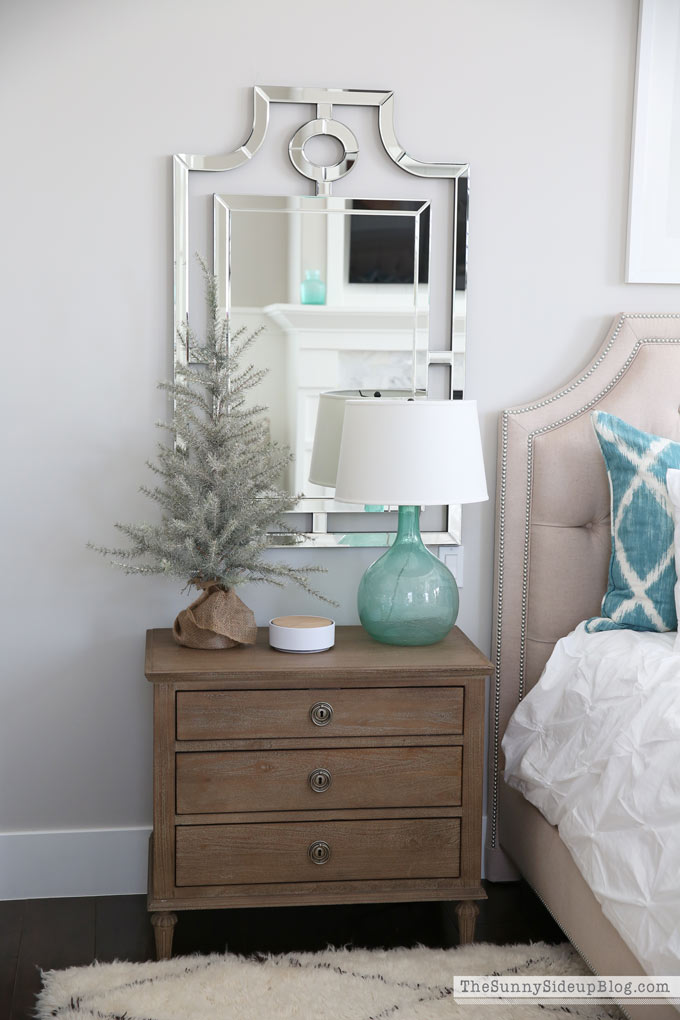 And when everyone takes their devices and leaves for the day?  This is what my nightstand looks like.  For real.  The Eclipse looks like simple decor.  And there isn't a cord in sight!  THIS I can live with. :)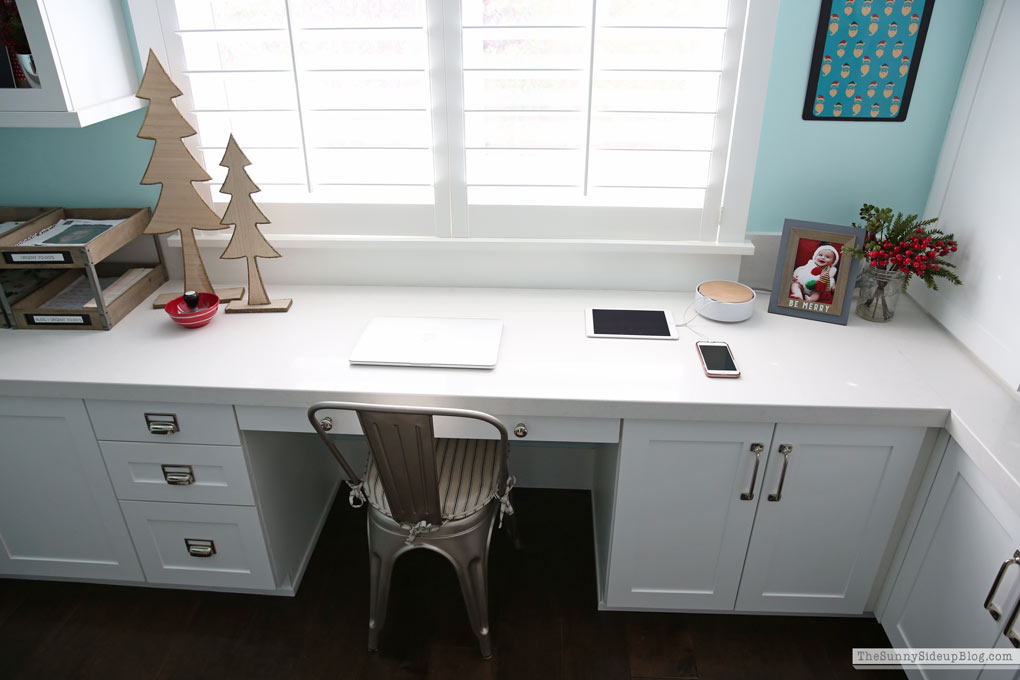 I loved it so much I tried using it for a few days in my office and now I want another one!  This is another spot in my house that is usually full of cords because the girls and I sometimes charge our phones here after they get home from school.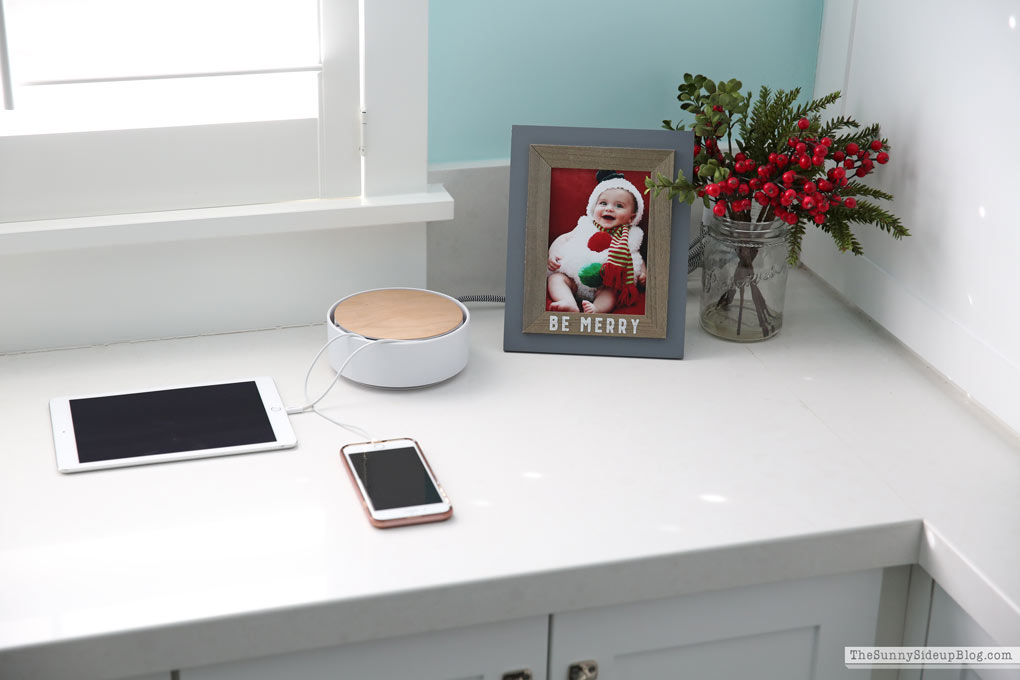 Cords are hidden and out of sight!  Such a happy well functioning little spot now. :)
The cord on the Eclipse also has a nice leather tie so you can easily wrap up and hide the cord.  You can take the leather ties off and use the small cords in the Eclipse, but I just used our regular charging cables and plan to use the small cords when I travel.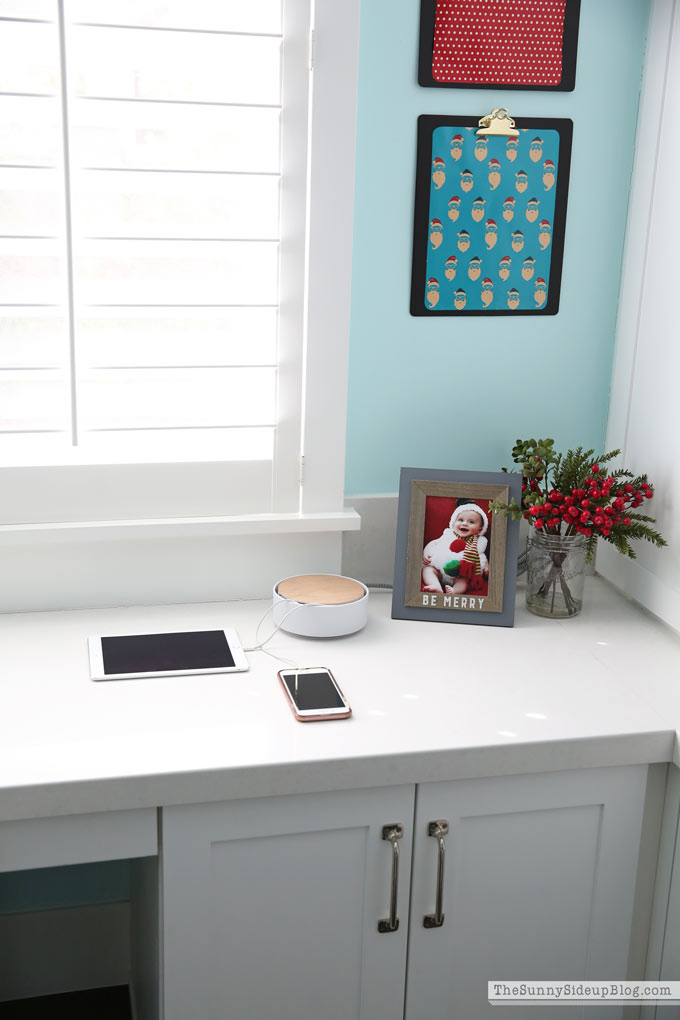 Time to say good-bye to messy cords once and for all!  I'm in!  I think this Eclipse Charger would make a great holiday gift.  It comes in different colors and styles and is so functional!  It's something I would have totally bought to give to me from me. :)
Fun Gift Ideas From Native Union:

Bedroom Sources:

I hope your week is off to a great start!  I'm trying to wrap up my decorating this week and keep asking myself how I'm still working on it when I got started so early!?  I'm blaming it on the week of travel for Thanksgiving (travel always throws me off and takes a while to catch up after!) but really I think it's just because I love the decorating so much I don't want it to end.  Ha. :)
xoxo, Erin