Typing this quick post from my hotel room in LA!  I'm here for the Designers Blog Conference and have been having so much fun with some of my blogging besties.  I wanted to pop in to let you all know that I am working on updating my header!  I know some of you are waiting on home sources and they are coming.  Do you like the new blog design/layout?  I have to say that I'm loving it!  So I hope you are too. :)  Huge thank you to Tana at Your Marketing BFF who put it all together for me!  She is amazing and the best if you want to start or update a website.  We are missing her this week!
(affiliate links used)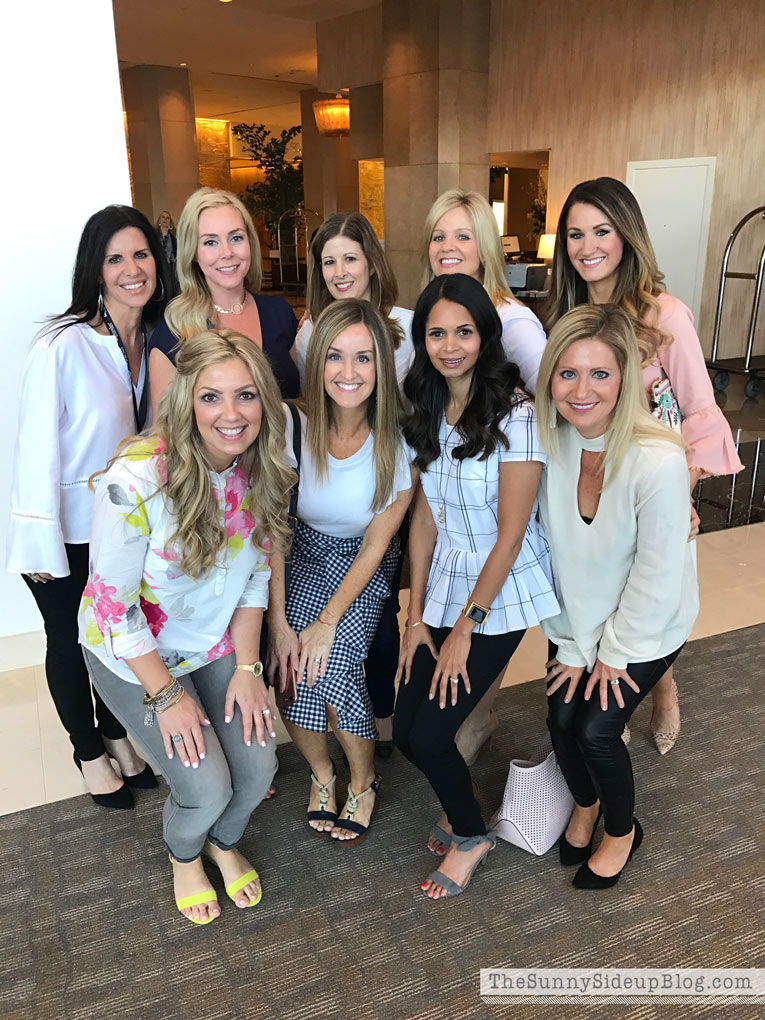 For all of my fashion loving friends I have to tell you that I did some early birthday shopping to find a few new things to wear for this conference and I scored big time.  SO many cute clothes and bags for Spring!  I'm excited to share them all with you and re-cap my fun trip in a post soon.  If you want an early look at the new clothes I found you can check out the "SHOP MY FAVORITES" page in my new blog header (on the far right).  I'm excited about this page!  It will always be updated with my favorite home decor and fashion finds.  Things I've bought that I absolutely love like this cute new gingham skirt and these fun navy Espadrille Wedge sandals I'm wearing in the picture above.  DARLING.  All of my favorite home decor items throughout my home will also be shared on this page.  It's a fun spot to hang out. :)
K – it's almost 2 in the morning so I need to head to bed.  We always stay up way too late chatting and then I stay up way too late blogging.  Some things never change. :)
Back soon with lots of fun things to share!
xoxo, Erin