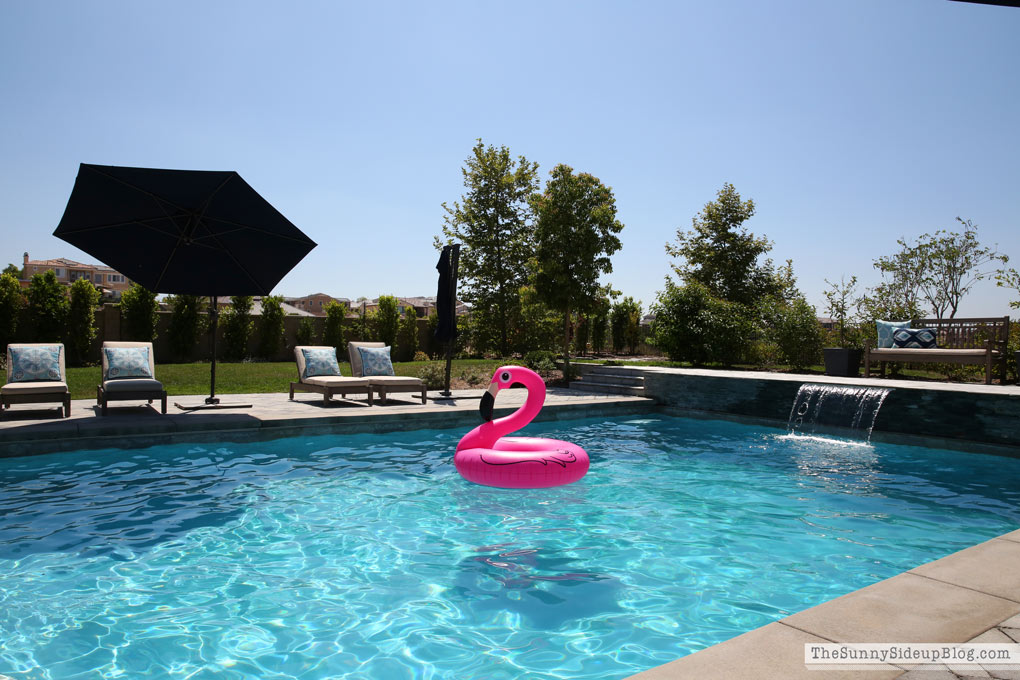 Friends!  Crickets have been chirping on the blog lately.  And to be honest, I'm not really a fan of crickets.  Taking a week off from my blog was not planned!  Summer officially took over at my house and I have been literally on the go non-stop for the past two weeks.  All good things!  Just things that have kept me so busy I haven't had time to brush my teeth, let alone post. ;)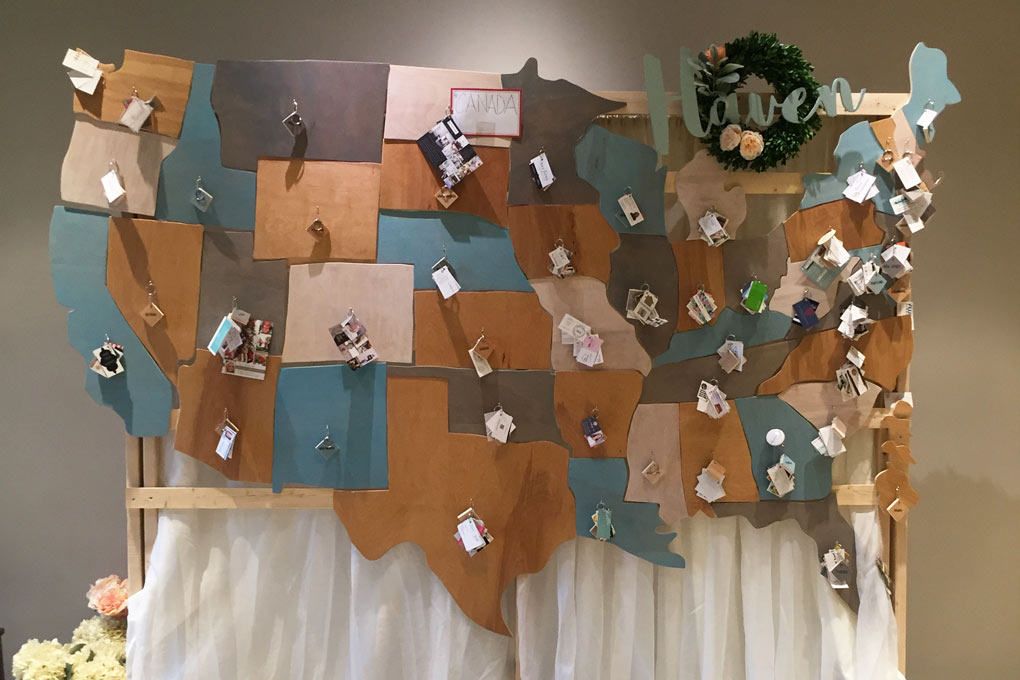 Last weekend I spent four days in Atlanta for the Haven Blog Conference (a blog conference for people in the home decor/DIY niche.)  Bloggers from all over attend and it's such a fun (and exhausting in the best way!) conference.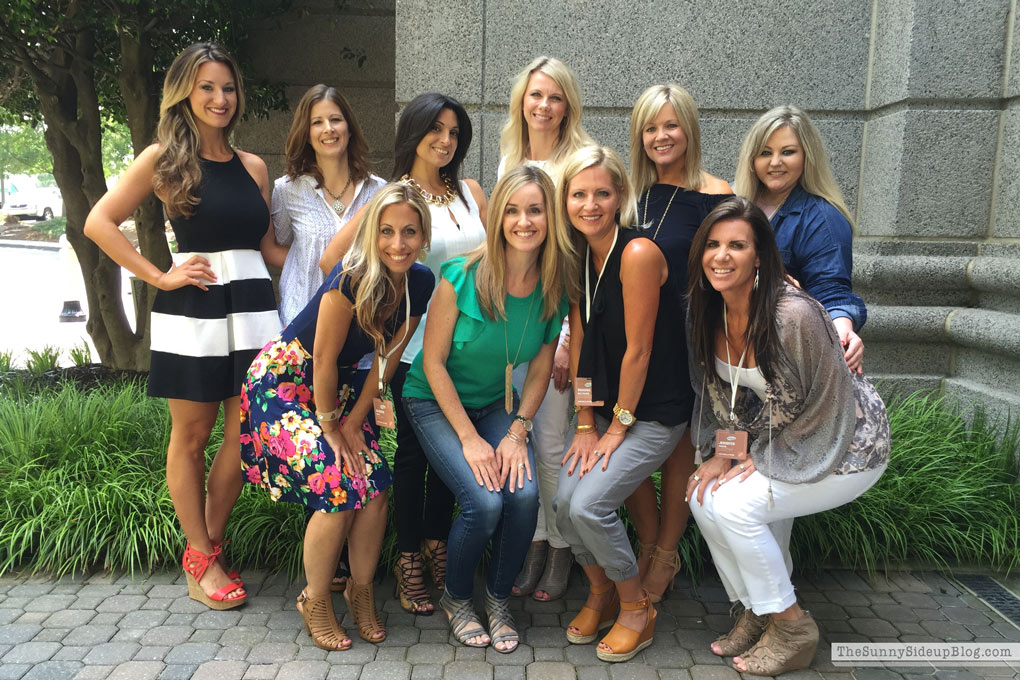 Left to right: Brittany/Kris/Tamara/Randi/Bree/Kelley/Haneen/Me/Shauna/Jen
I met the above group of girls last year on Instagram and we all became fast friends.  We had been looking forward to this conference for so long to finally get to hang out in person!  We have all grown so close because of our shared love for decorating and blogging and are each others biggest support group.  Therapists for free!  These girls are even more beautiful on the inside than they are on the outside.  They are so talented and if you haven't seen their blogs and homes yet, check the links above!  Aside from talented they are also kind and genuine.  I'm so grateful to call them friends.  We all had a blast and tears were shed both in laughter during our time together and sadness when the conference ended.  I may have started some of that.  I'm a cryer.  :)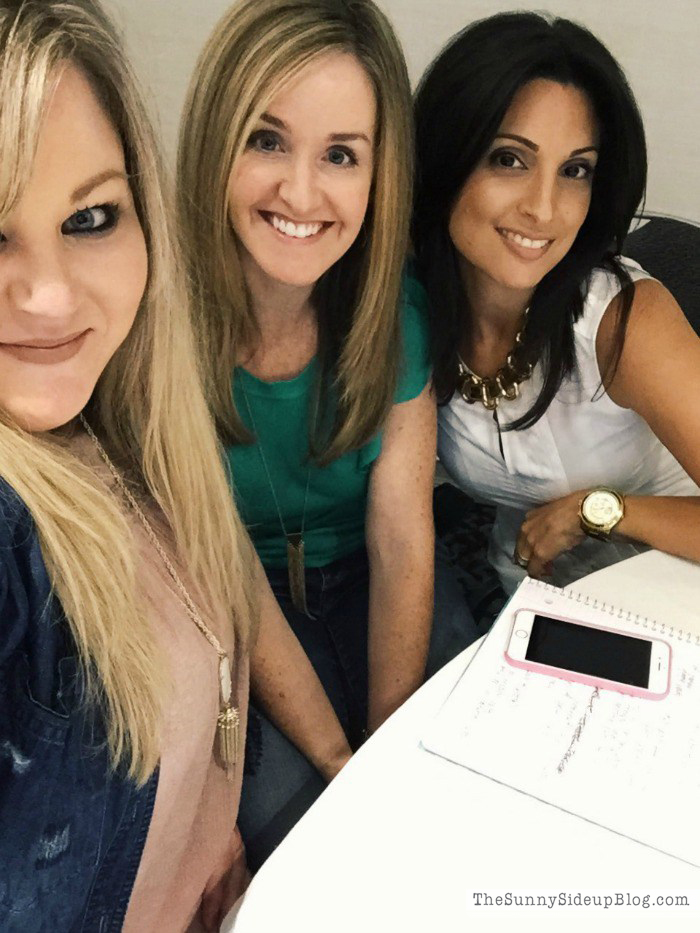 A lot of the time at Haven is spent in class.  So much information to absorb!  It was a little overwhelming to me at times.  So I tried to be a good student and take notes.
And selfies.
:)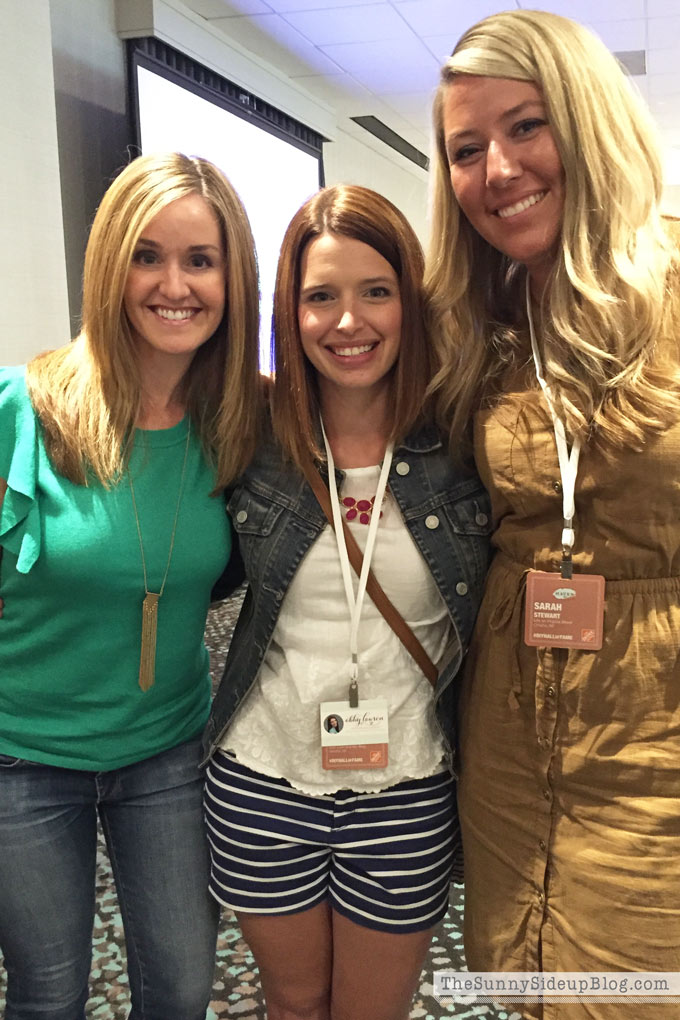 While I love learning all I can about how to be a better blogger, the best part of the conference for me is spending time with friends.  So much fun catching up with Abby and Sarah!  Abby just shared a post on my organized mudroom if you want to check it out.  :)  Love these two.


A few of us snuck away one night for dinner at Cheesecake Factory and a quick trip to Anthropologie.  Always a good time at Anthro!  So fun to be there with friends who love it as much as I do. :)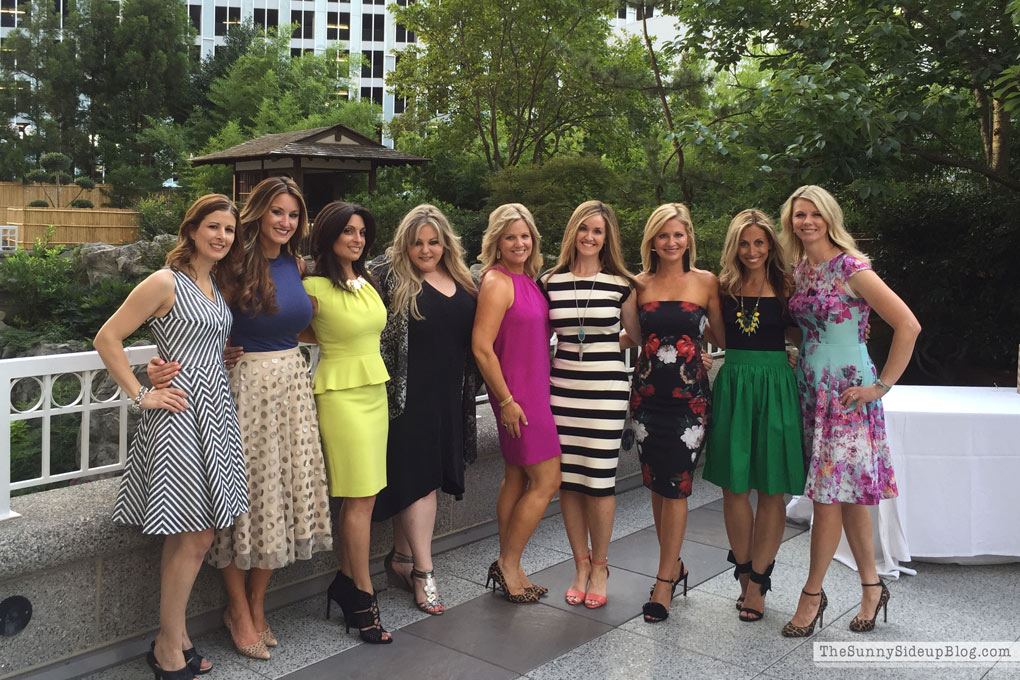 Our last night together was a special dinner we all dressed up for.  My friends all looked so beautiful!  We were all wishing we had throw pillows in each of our dress fabrics.  You can tell how this group thinks.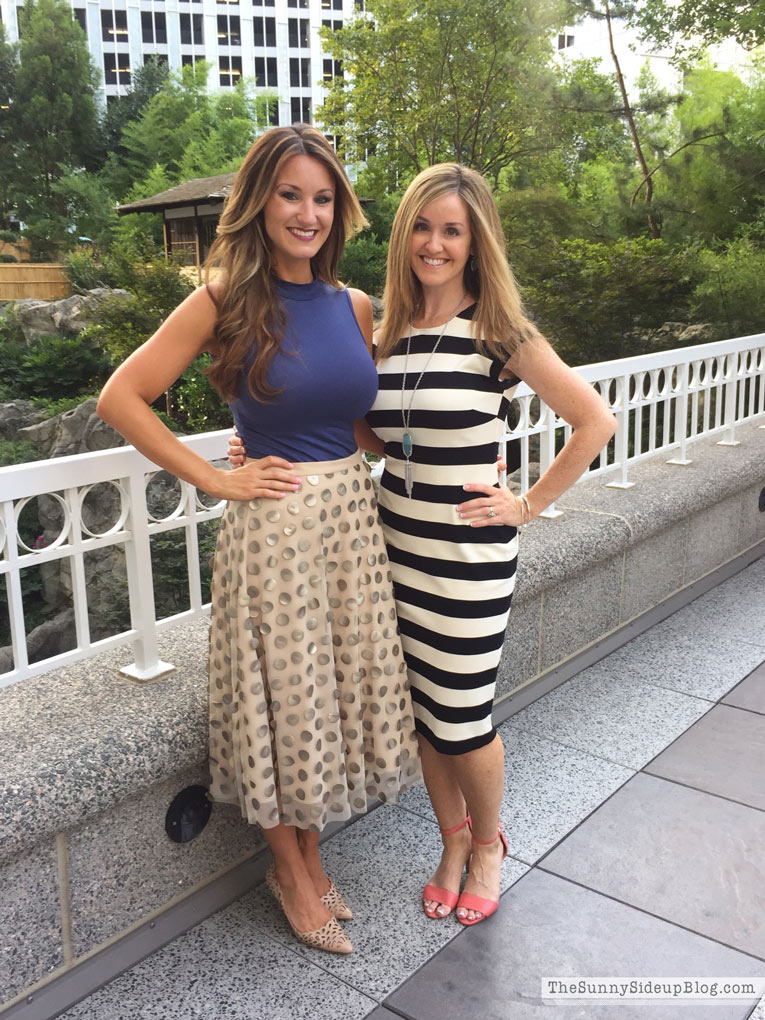 I had my "twin" as so many people call us show me how she always looks so good in pictures.  I call this "the Brittany" and am working on mastering it.  Body slightly tilted, legs together, one foot right behind the other, hand on hip.  I still look a bit awkward.. it's a work in progress. ;)  Love this girl.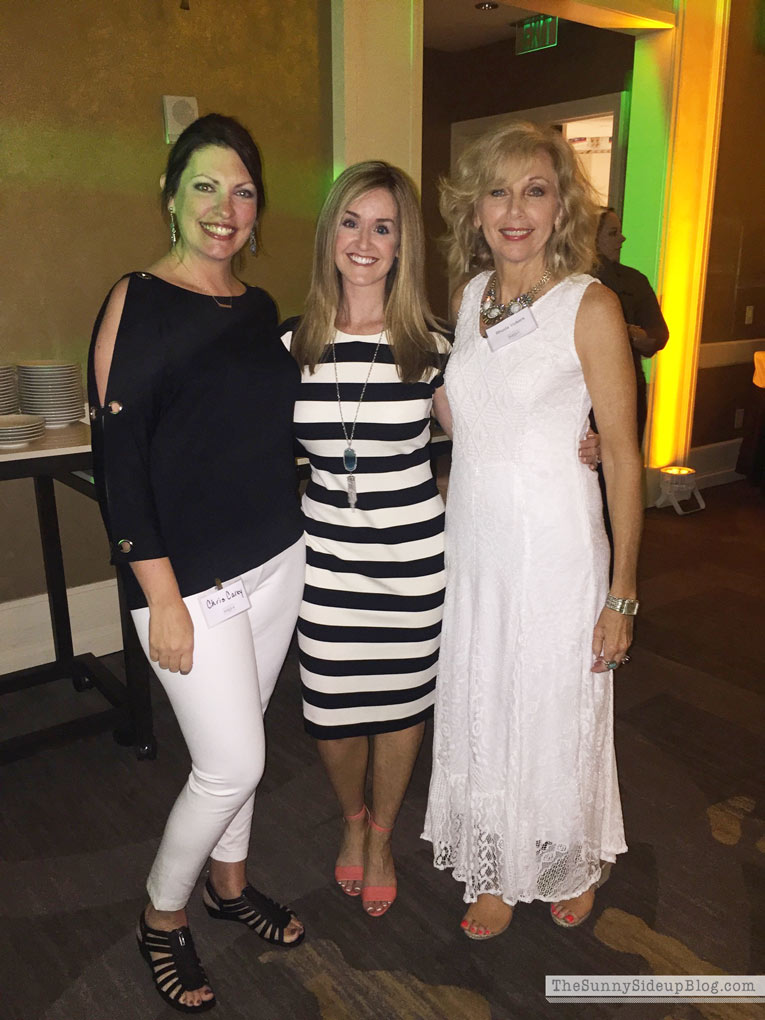 Two other favorites!  No introduction is needed for Chris and Rhoda.  They are two of the founders of Haven and I have admired both of them and their blogs for years.  Two of the most wonderful, sincere women!  I have loved getting to know them better the past few years and feel lucky to call them friends.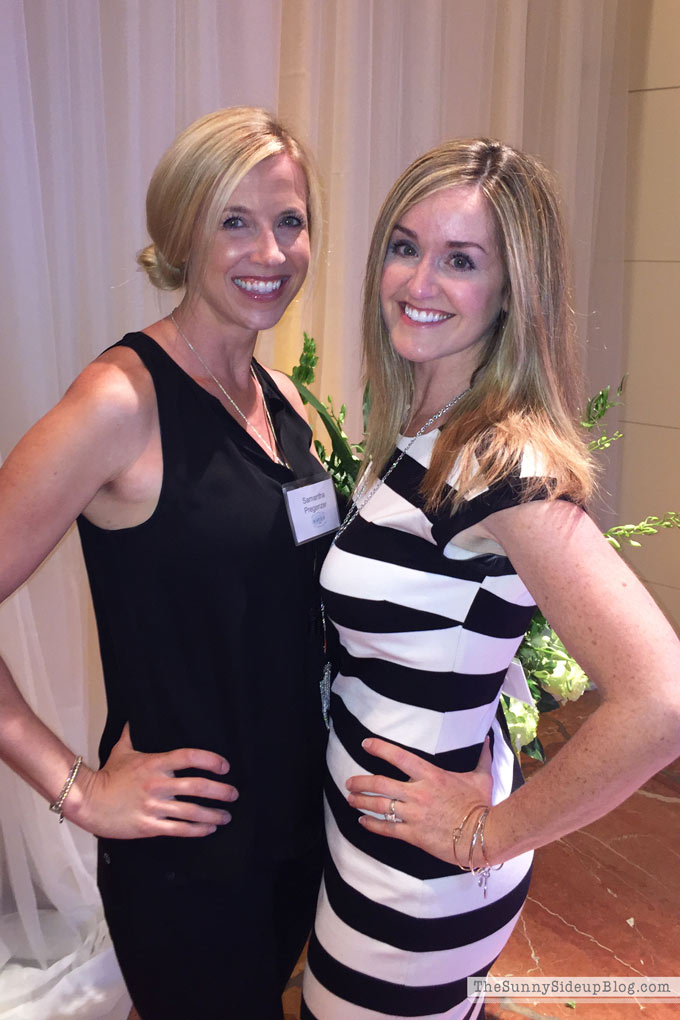 I also got to spend some time with Samantha, another close friend of mine.  If you check out her blog you'll quickly see why the two of us get along so well. :)  We were laughing trying to get a good picture together.  In the first picture we took she thought she looked fat and in the second one I thought I did so we opted for a side view.  Third times a charm.. ha!  Tip for the day:  If all else fails turn to the side.  Where was Brittany when we needed her?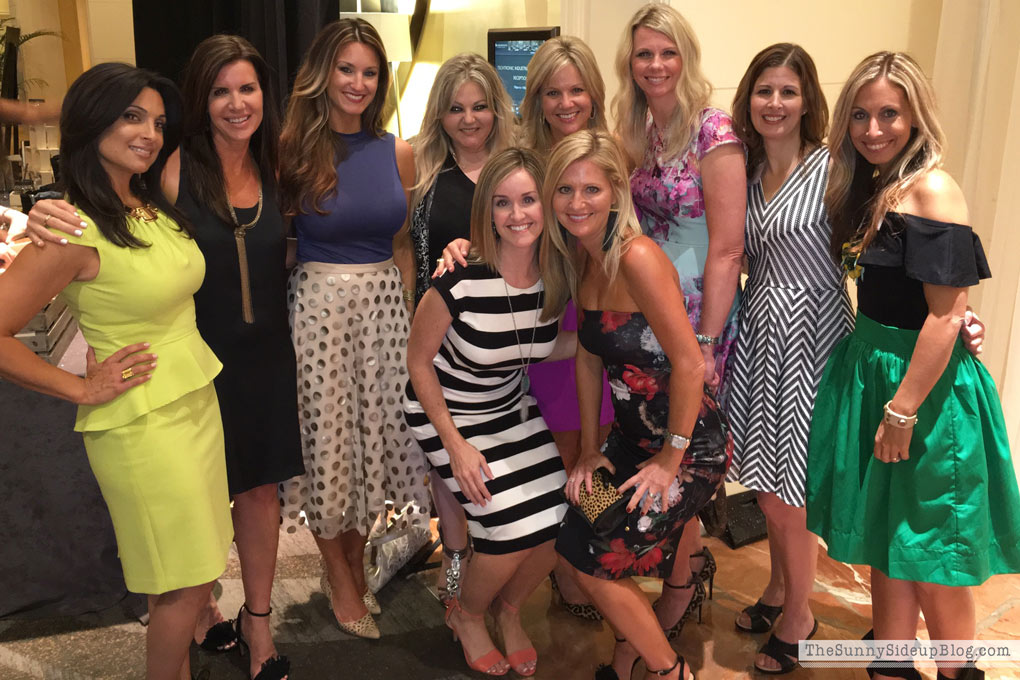 Last one of the group!  In almost every picture Shauna and I (the shorties) had to squat in the front.  After 4 days of group picture taking it was clear our thighs were getting a major workout.
This conference was just what I needed in so many ways.  Aside from a fun weekend away with the girls and a break from being "mom" (love my kids but summer was starting to wear me out!) it was such a great time to reflect on my blog.  Where it has been and where it is going.  I love so many things about blogging.  Connecting with all of you, creative projects, the photography, the writing, having a place where I get to just be me and share all the things that I love – home decor, organizing, fashion, favorite things and family.  But there are other things about blogging that I struggle with.  The business and technical side of blogging does not come easily to me!  It never has.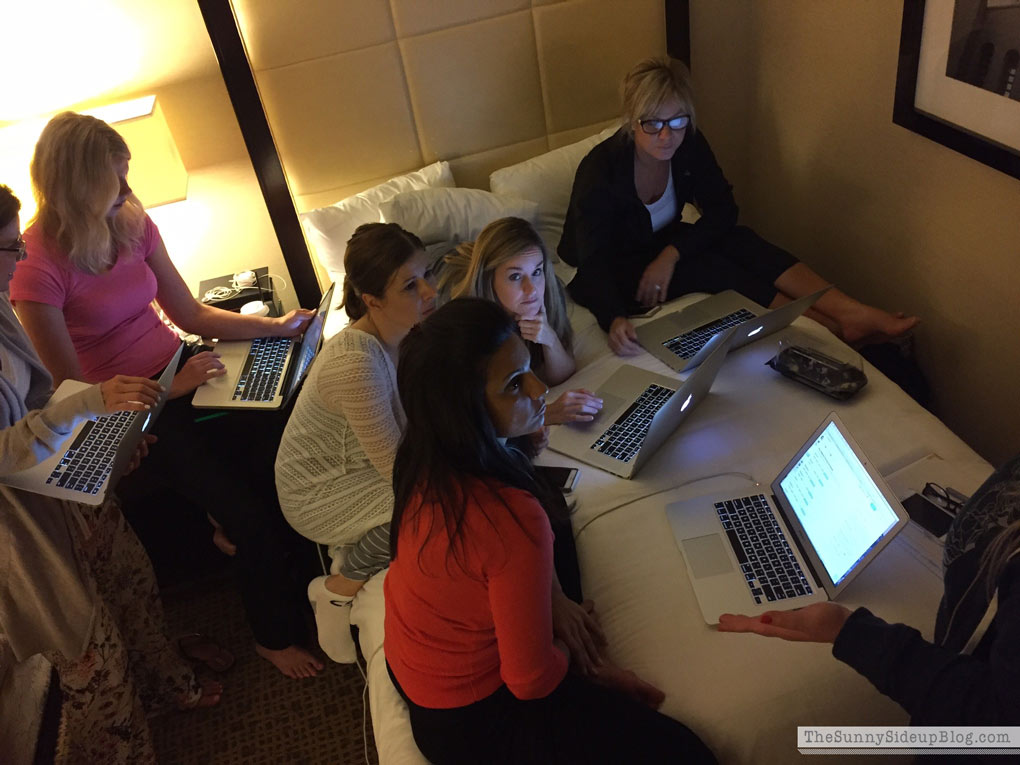 When I was going though all of our photos and saw this picture of us working on our blogs in the hotel room one night I laughed out loud!  I don't even remember someone taking this, but the look on my face says it all!  I look like I want to escape! :)  I don't like to keep track of page views, I don't like to work hard to grow on this or that form of social media (I just want social media to be fun), and I think SEO is for the birds!  I know these things are important, but if I'm being honest, I've found that when I try to focus too much on those things, a little piece of the love I have for blogging dies inside of me.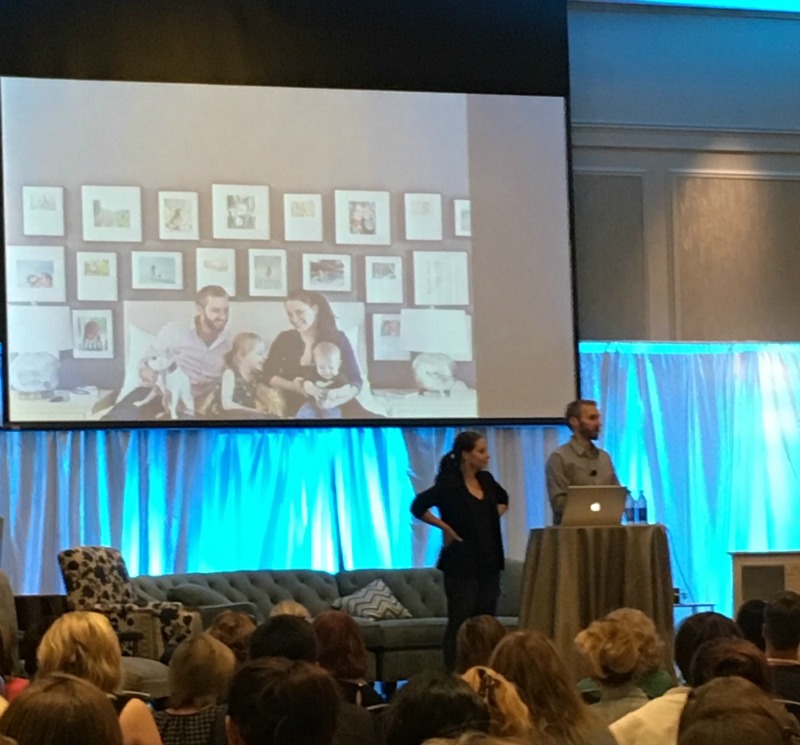 The closing speakers this year were John and Sherry from Young House Love.  Wildly popular bloggers who as most of you know I'm sure, burned out and took a sudden halt/break from blogging a year ago.  Their talk resonated with me so much.  They said "remember why you started."  I started blogging almost 8 years ago for the exact reasons I mentioned above.  Connecting with all of you, creative projects, the photography, the writing, having a place where I get to just be me and share all of the things that I love – home decor, organizing, fashion, favorite things and family.  I remember someone telling me once that to grow my blog I should narrow it down to just one topic, but I knew I could never do that!  Sure, I might get more page views or Facebook likes.  But I wouldn't love blogging because my blog wouldn't be a true reflection of me and what I was loving/doing at the moment.  It wouldn't be from the heart.  And I would have quit long ago.
John and Sherry also talked about balance and how important it is to have a life outside of blogging (or any job for that matter).  I think these reasons are exactly why I've been able to keep blogging for so long.  I work hard to take breaks when I feel overwhelmed and to prioritize my family.  I'm lucky that blogging is flexible that way.  It isn't easy.  Especially when you love your job so much and there is always so much more you could be doing!  Sometimes I can't post as often as I'd like, I have to take breaks on social media I don't want to take, e-mails and comments I want to respond to get left un-anwered, and every once in a while.. crickets.
I am learning and always a work in progress.  But this I know – blogging brings me the most joy when I remember why I stared and focus on that.  So I plan to continue to blog from the heart about the things that are fun and inspiring to me at the moment.  I hope you'll all stay along for the ride.   :)
I returned home from Haven to 3 kids and a husband who were pretty happy to see me.  My husband did a great job holding down the fort.  (The first day I was gone he sent a text saying "we've played 10 board games, watched a movie and are now at Sea World.. what next?")  Ha!  My kids said they had fun with dad but that they ate A LOT of pancakes .. "like for every meal mom."  I had to laugh.  It's his go to meal.  Bless my sweet husband!  He really is so supportive of this blog because he knows how much happiness it brings me.  He was tired to say the least when I got home and even mentioned "you do a lot in a day that often goes unnoticed."
That was all I needed to hear. :)
My sweet little boy I think missed me the most.  The two of us are usually glued at the hip.  He said "mom.. I only cried and showed I was missing you on the outside two times, but I was missing you on the inside all the time you were gone."  I don't remember what was said after that.  I had melted into a puddle on the floor.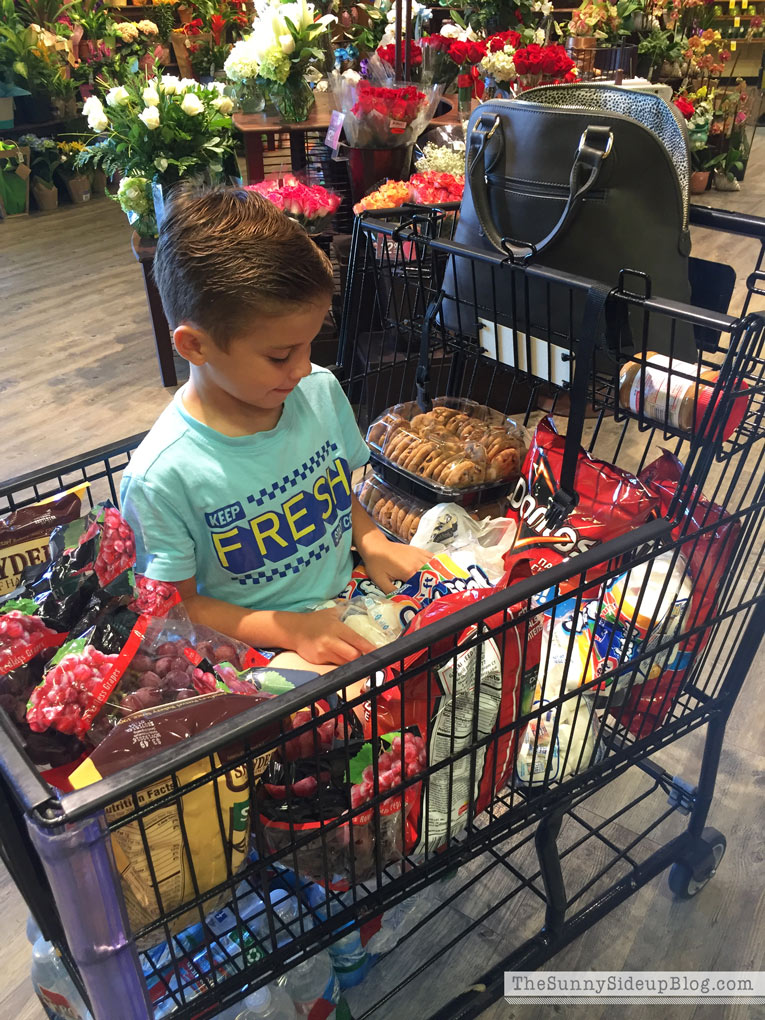 I got home and didn't even have time to unpack because the next day I was hosting a swimming party for all of the Young Women in our church (girls ages 12-18).  Kole as always was a huge help with the party prep. ;)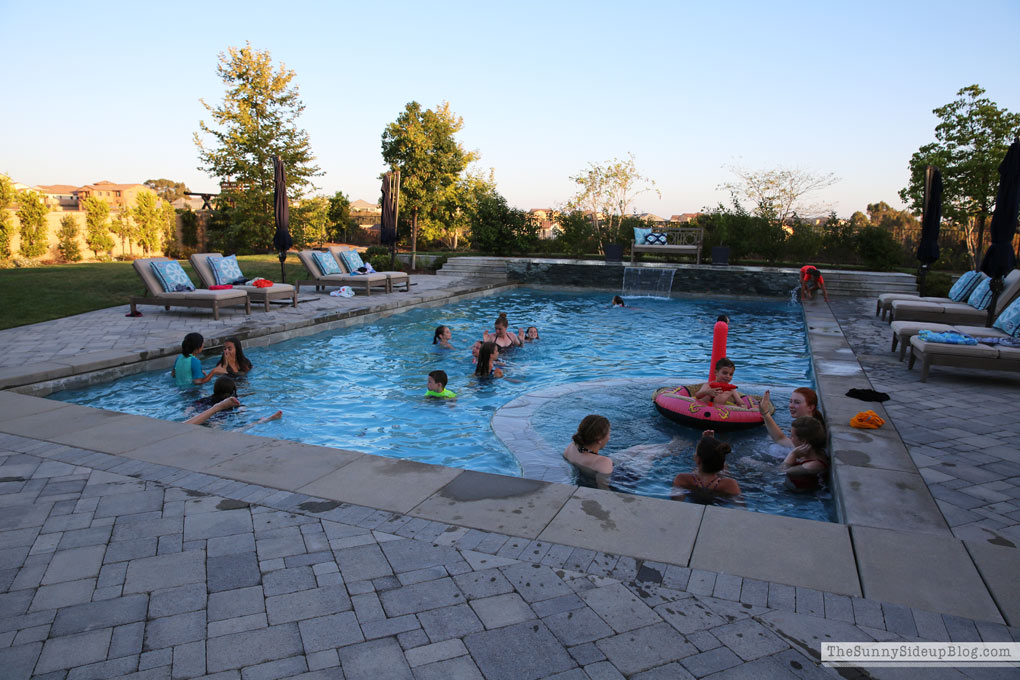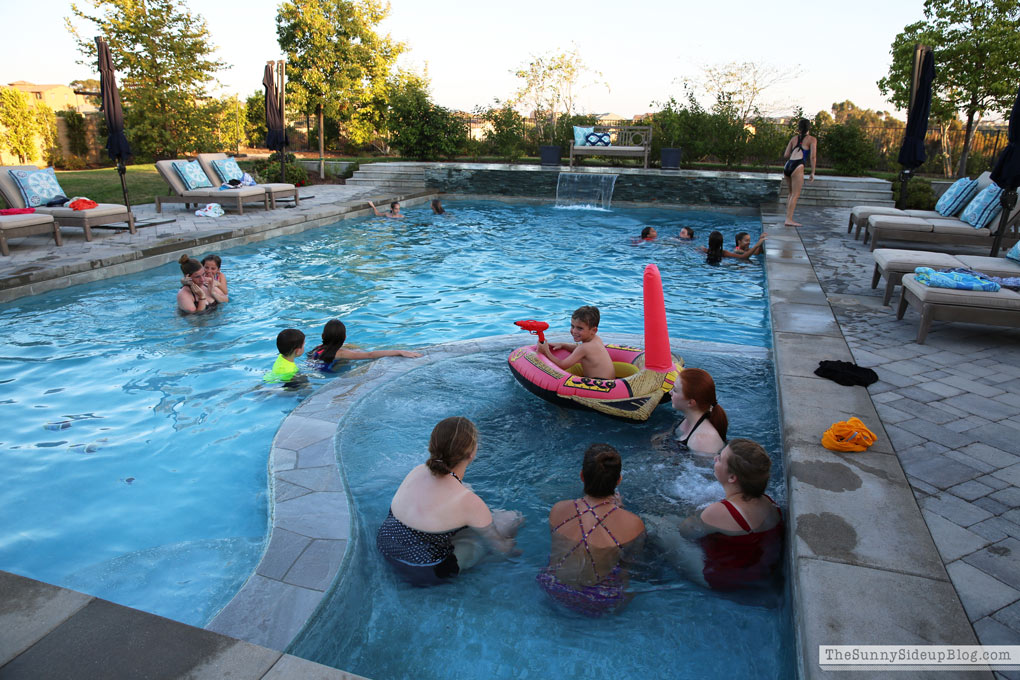 Hosting parties can be a lot of work, but I'm always so happy when our home and pool are full of people.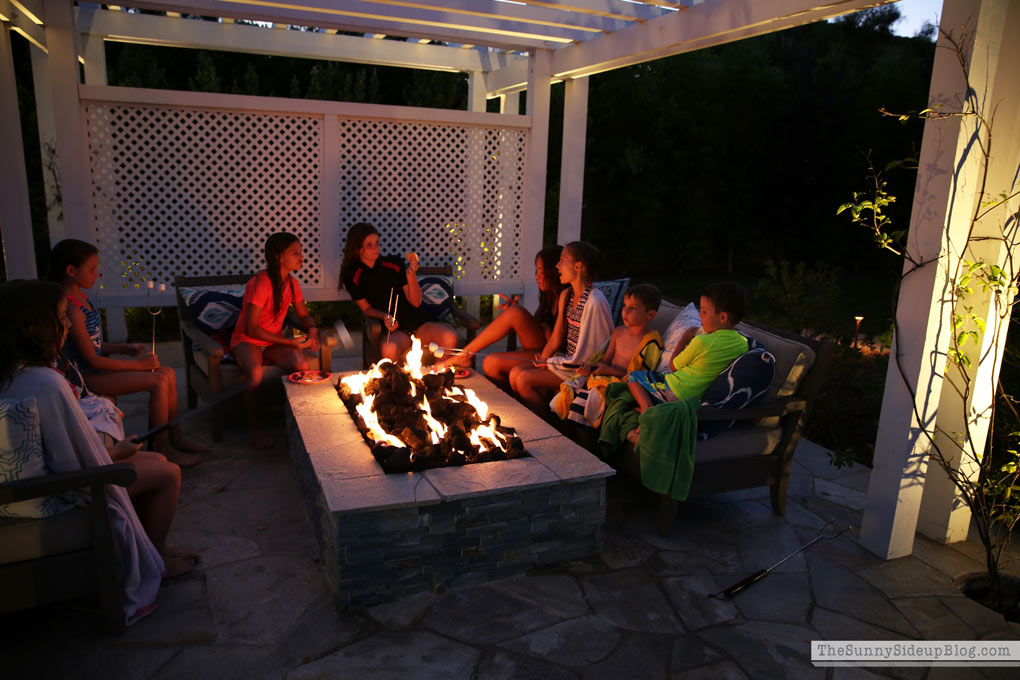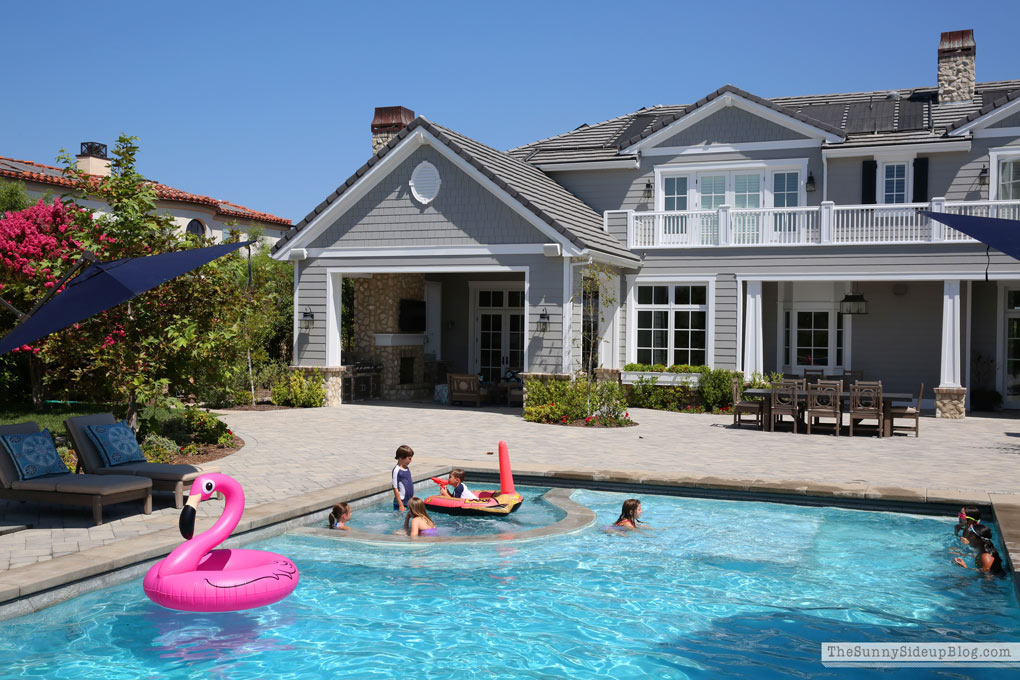 The next day I let my kids have friends over so things were hopping at my house for two days straight.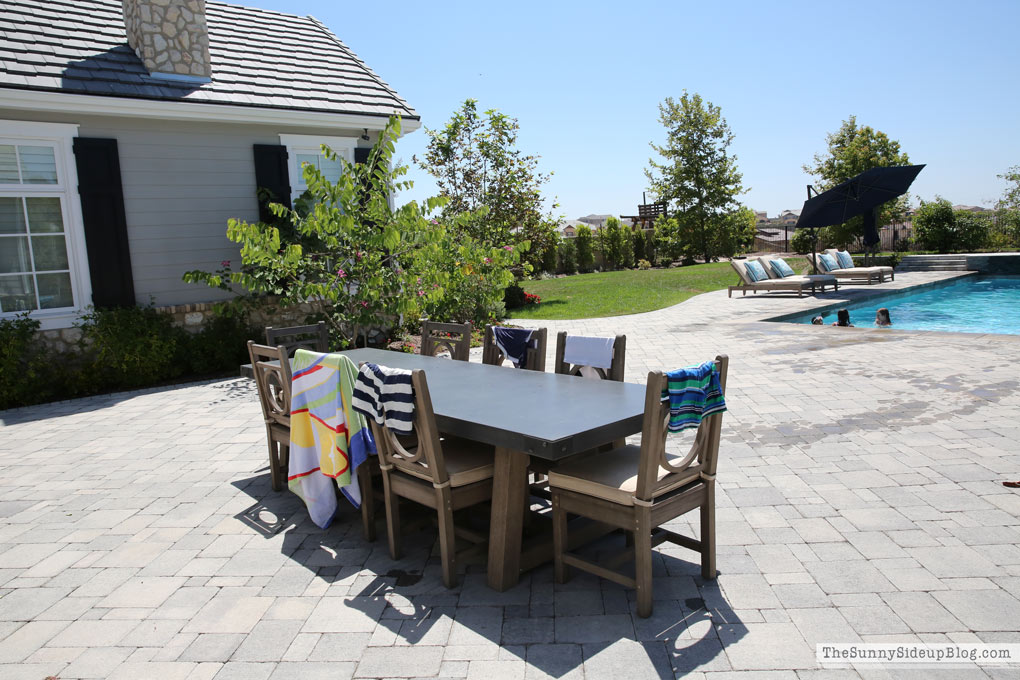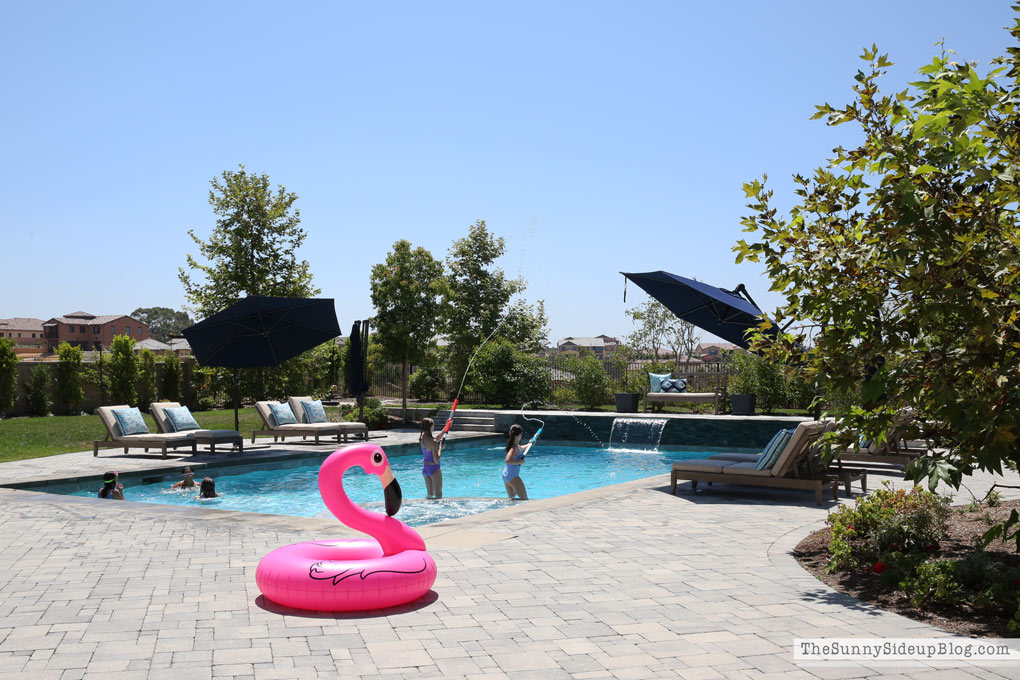 Now the parties are all winding down and I'm SO behind on sleep.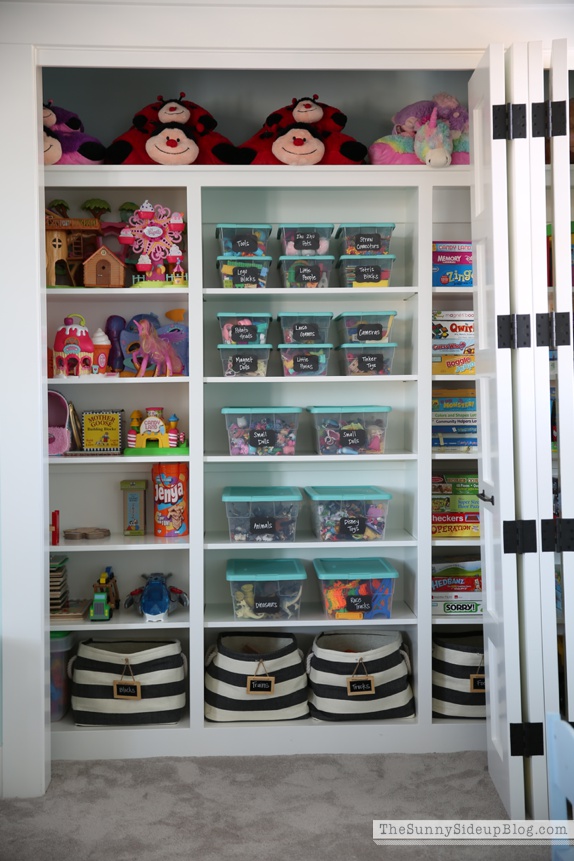 Remember my organized playroom?
Here is what it currently looks like…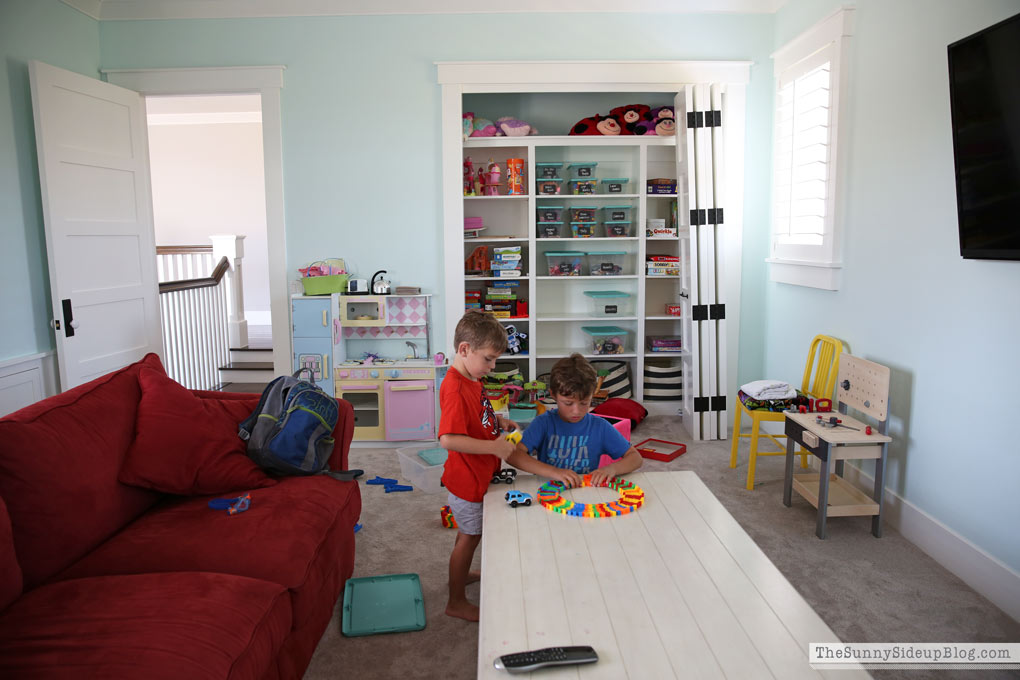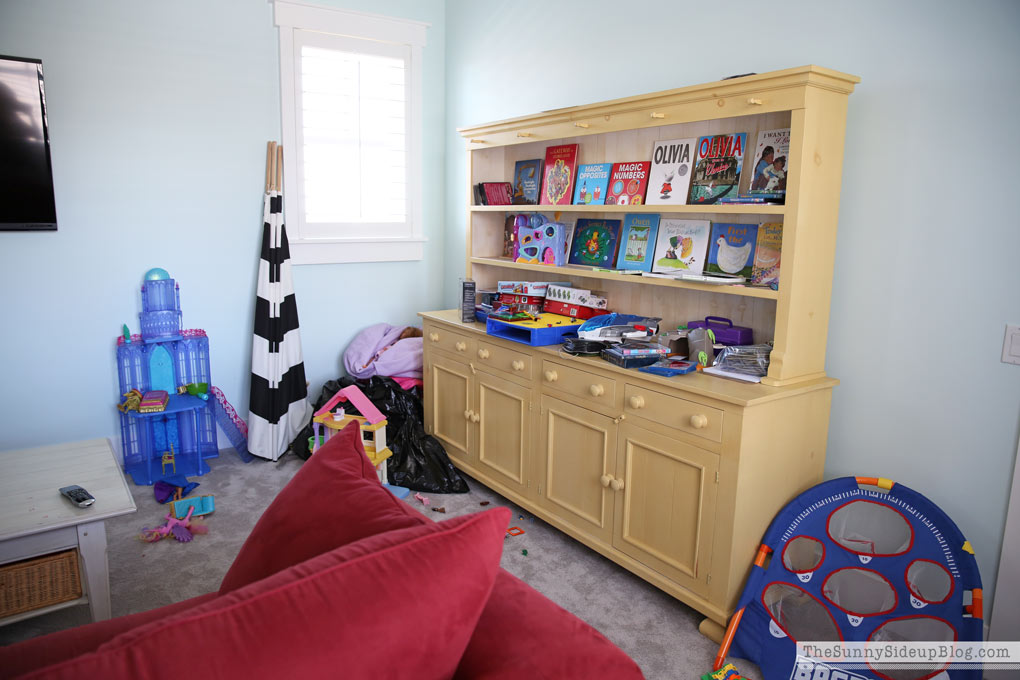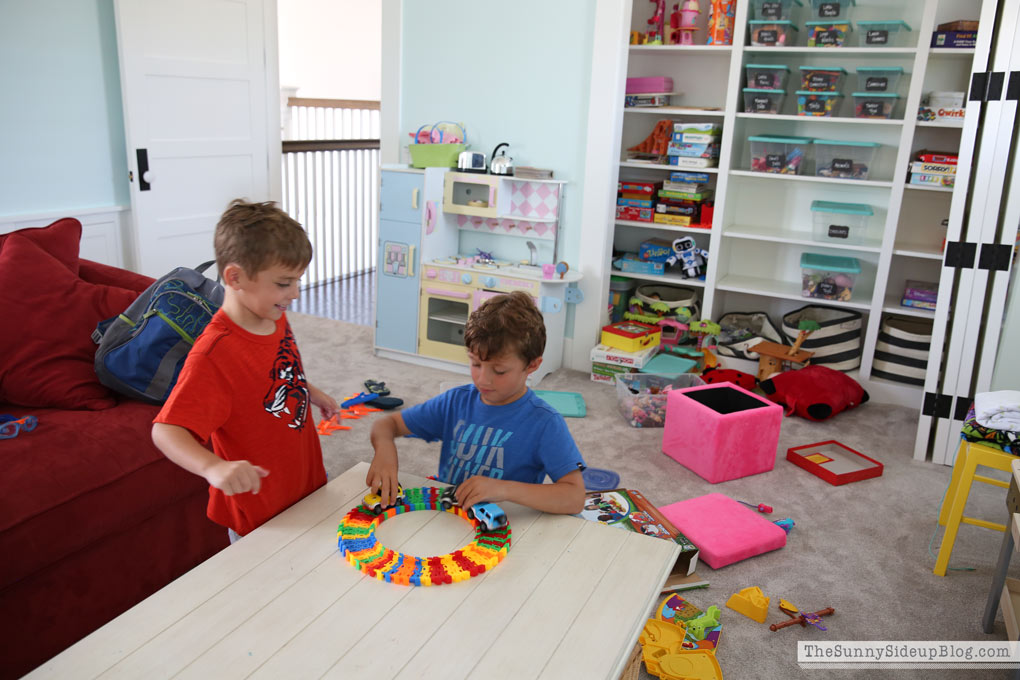 The rest of my house isn't much better.  But my kids are happy.
And after a crazy but wonderful week, so am I.
And that's what matters most.
:)
xoxo, Erin