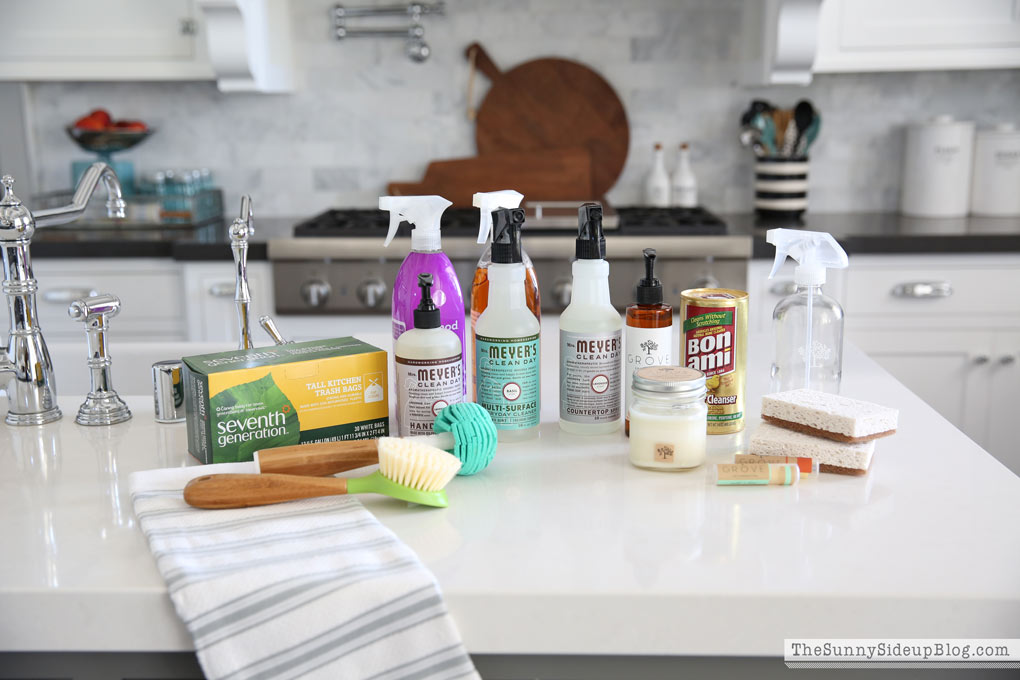 You all know how much I love a clean house.  It's not always perfectly clean (my three kids make sure of that!) but I work hard to keep it mostly clean, most of the time.  I often get asked what my favorite cleaning supplies are and I'm happy to share a lot of them with you today and tell you about a company that I love.  I get most of my cleaning supplies from Grove Collaborative (formerly known as ePantry).  I'm a huge fan of Grove Collaborative because they sell all natural products that are extremely affordable (including Mrs. Meyers products which have been a favorite brand of mine for years that I've mentioned in past Friday Favorite posts!).  Their customer service is unreal.  They are so on top of things and the sweetest people ever!  Any question I've had they've answered immediately.  Plus my favorite part.. they deliver right to my door!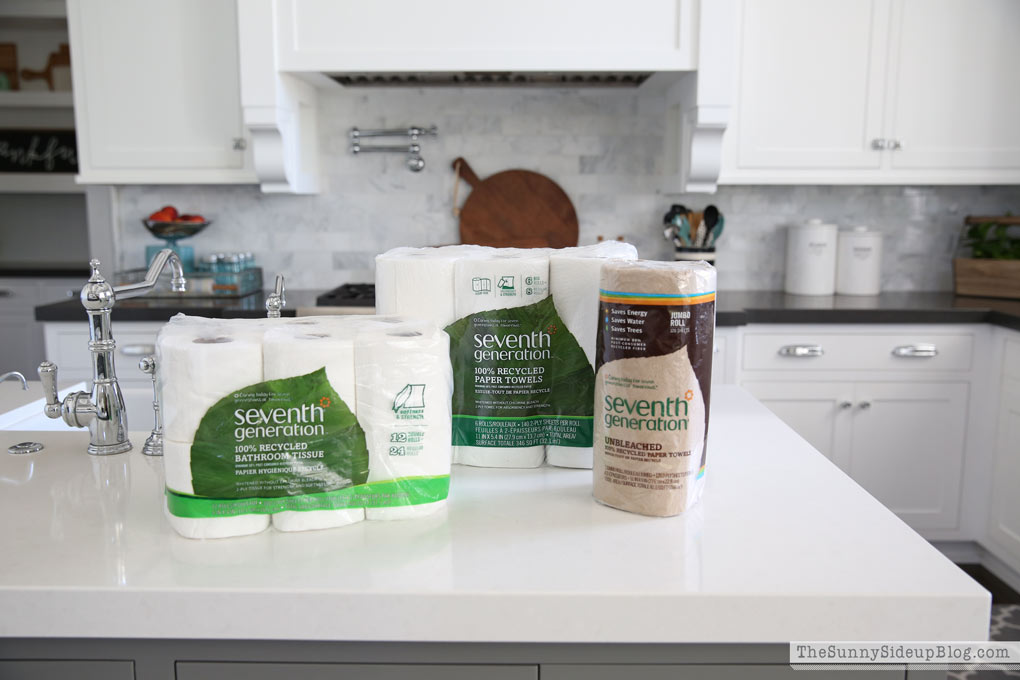 I really love how eco friendly their products are.  For this past year our family has talked a lot about what we can do to help the environment.  With the drought in our neck of the woods it has been on all of our minds!   My kids, husband and I came up with some ideas of eco friendly things we can all be doing in our house.  Keep recycling, keep looking for ways to reduce water in our yard (we've switched out a lot of plants in the last year), use our own water bottles instead of plastic, use natural cleaning products, and find a better solution for all of the paper towels we go through.  I started ordering paper towels and toilet paper through Grove Collaborative because everything is 100% recycled.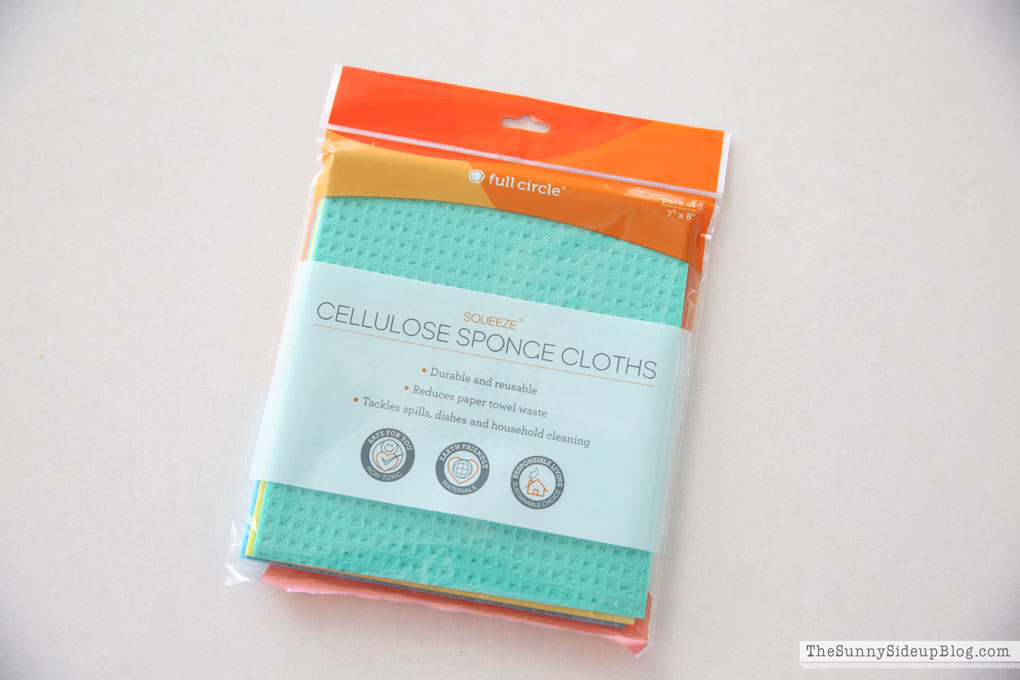 I also love these reusable sponge cloths they sell.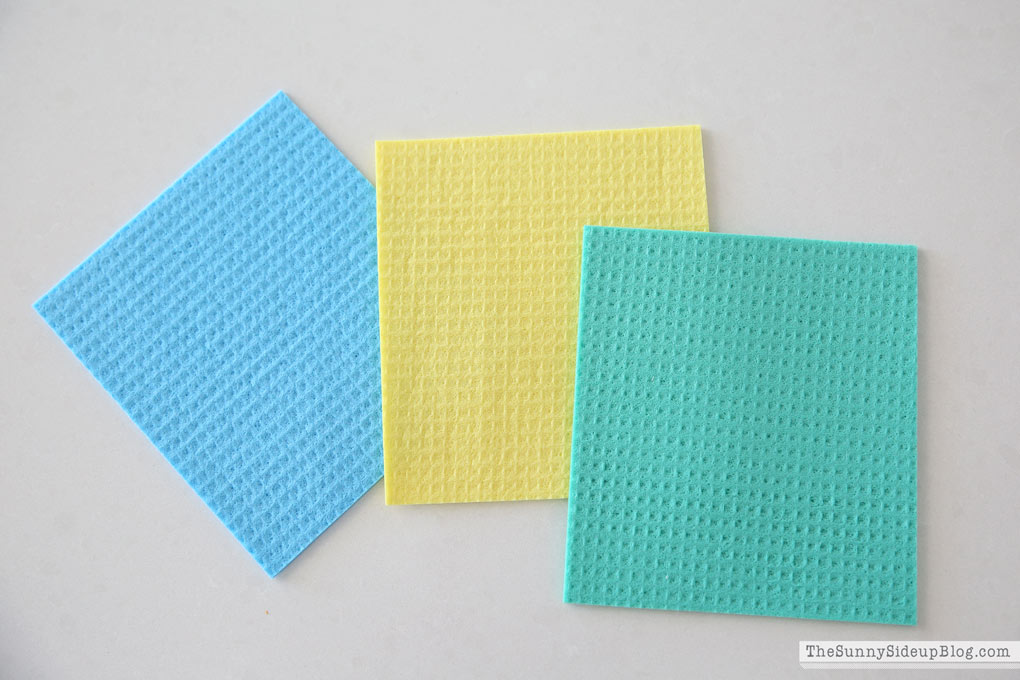 I use these instead of paper towels a lot of the time now and love them!  Helps me feel like I'm doing my part. :)  Plus getting all of these essentials delivered to my door keeps me out of Target and Costco.  That would be my husband's favorite thing about Grove. ;)


Grove has just picked up a new product that I'm SO excited about!  It's the Caldrea line (the luxury Mrs. Meyers!) and to say I love these products would be an understatement!  Aside from the cute bottles and colors, (I'm all about cute packaging) they smell amazing.  I've been sampling all of the different counter sprays, products and scents this month and can't get over how great my kitchen smells!  My kids and husband love them too.  They've all said several times "our kitchen smells SO good mom!"  Who needs a sweet smelling home cooked meal when you can get that kind of a reaction from your countertop spray and dish soap? ;)  #kiddingnotkidding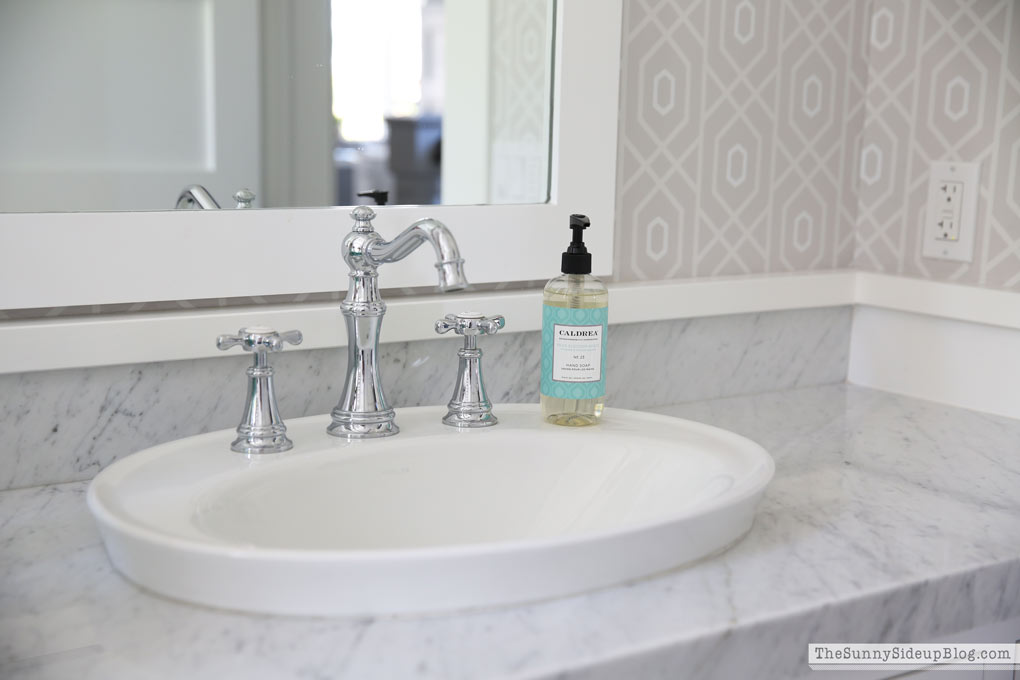 I love all of the scents and colors, but the Pear Blossom with the blue label has to be my #1.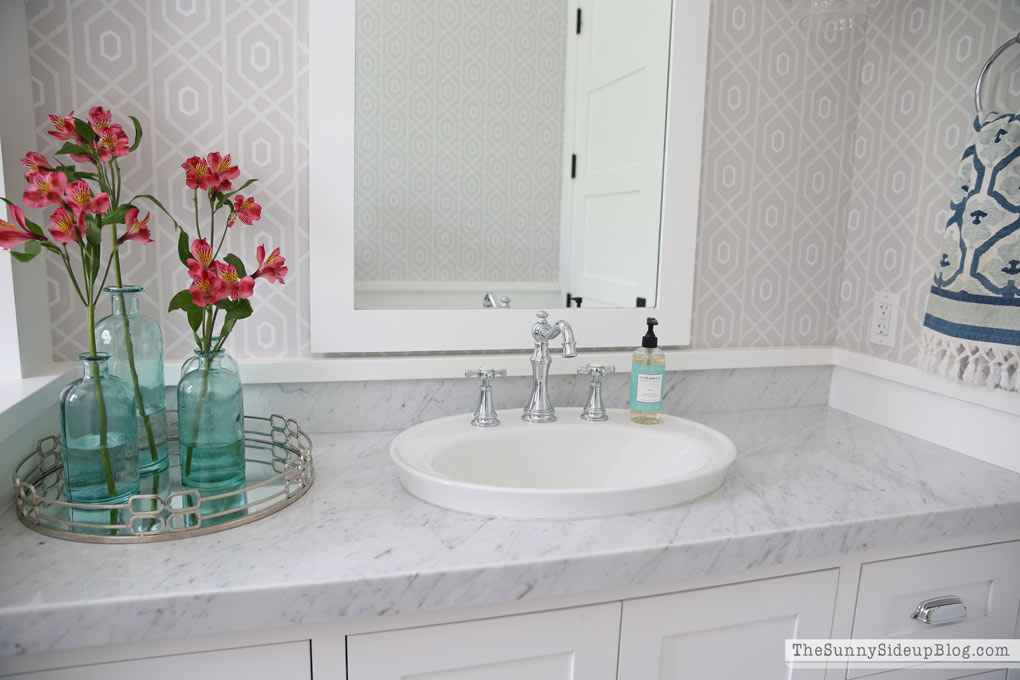 Love this hand soap in my powder bathroom!  Aside from smelling so good it matches perfectly. :)  Sea Salt is a close second, but I love them all and in my next Grove order I'm getting different colors of hand soaps for the kids' bathrooms.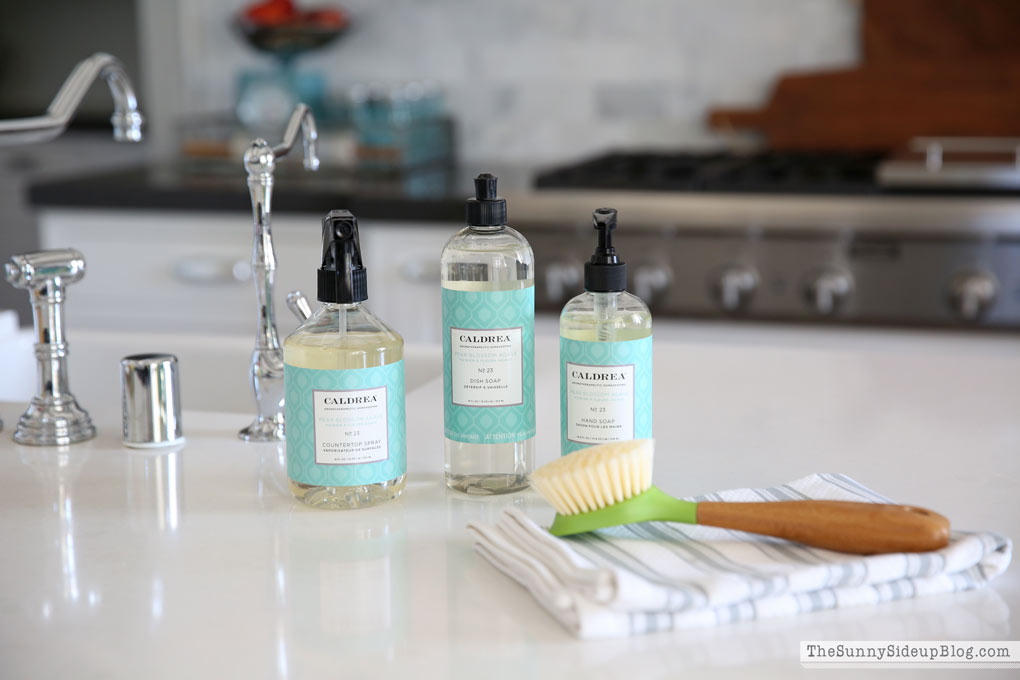 This scrubber brush from Grove is another favorite of mine.  It's soft, but strong and I use it every single day.  Mostly for dishes.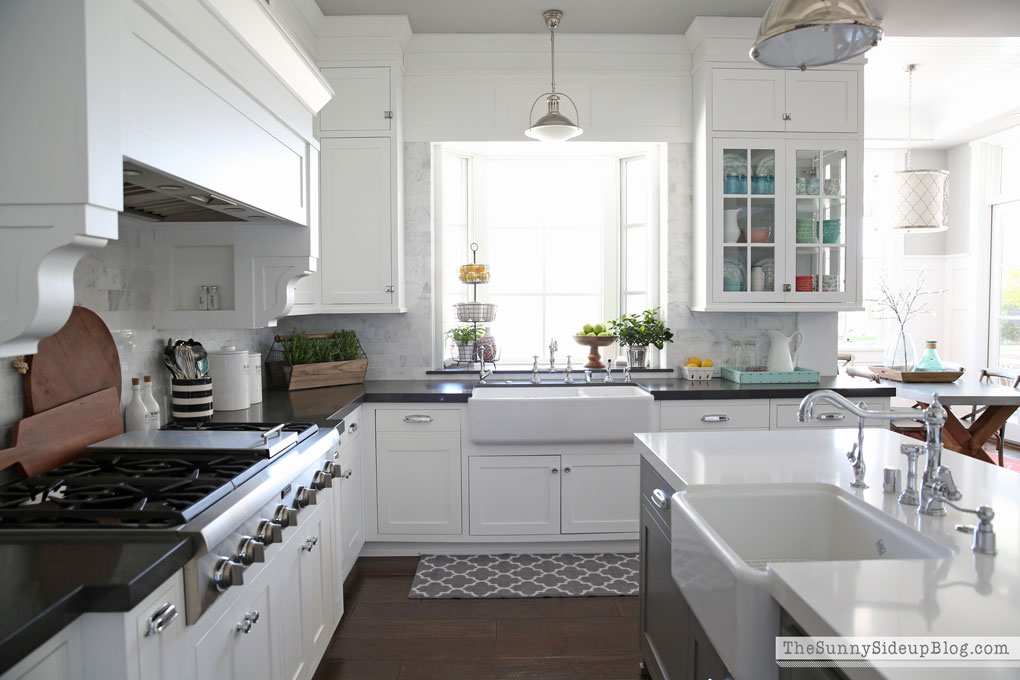 But also to make my white farmhouse sinks sparkle. :)
Ok.. I could go on forever about Grove, but you'll see for yourself!  So excited about a special Grove is offering all of my readers!



This week only if you sign up for Grove Collaborative and place an order of at least $20 (easy to do!)  you will get one Caldrea Dish Soap, one Caldrea Countertop Spray and one of their Dish Brushes I love for FREE!  Seriously!?  Yes seriously.  I'm excited.  Can you tell I'm excited!?  Does anyone else get giddy about good cleaning products?  If you do too, this is a happy day. :)
All you have to do is head here to sign up for Grove Collaborative (you'll receive the three items I mentioned above for free when you sign up and spend $20 or more on your first order).  You'll answer a few quick questions about your home that they'll use to customize your basket.  Then you'll finalize your basket by adding or removing items to get exactly what you want (just don't remove your 3 free items!).  Then make sure your order totals at least $2o.  So easy to do because they sell everything from laundry detergent to lip balm!  You can see some of my favorite items in the first picture of this post.  I also love their candles and sponges.  And their laundry natural stain remover!  It works so well.  I just got a nasty stain out of Kole's pants with it yesterday.  (Boys and their dirty clothes!)  You can't go wrong ordering from Grove. :)  Then just hit finish and pay!  Not long after you'll receive a happy box on your door step.  Then each month after you'll get an e-mail reminding you to adjust your cart and choose what items you need (if any that month).  I seriously love that I don't have to make mad dashes to Costco anymore because we are out of toilet paper!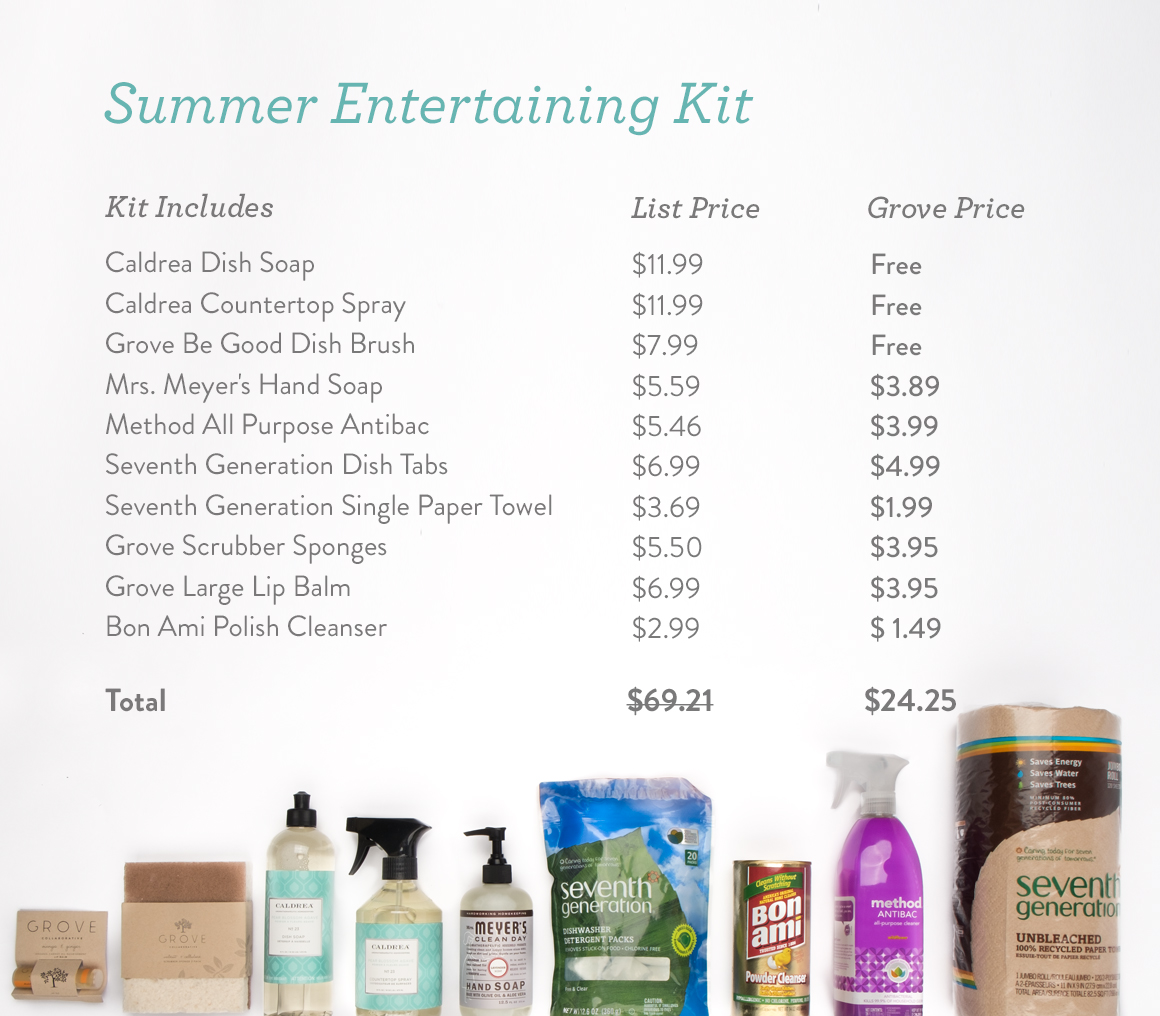 This is just a sample of what your cart might look like this first time ordering.  You can see how great the savings are.
Also, if you are already a member of Grove Collaborative you can click here to get your free gift!  It's their way to say thanks and to include you in the excitement. ;)
If you decide to become a new member of Grove Collaborative let me know what you think!  Affiliate links are used in this post, but I want you to know it's a company I truly love, use and endorse 100%.  (I wouldn't be writing this post otherwise!)  They are an amazing group of people who sell great, affordable products and have outstanding customer service.  Can't ask for much more than that.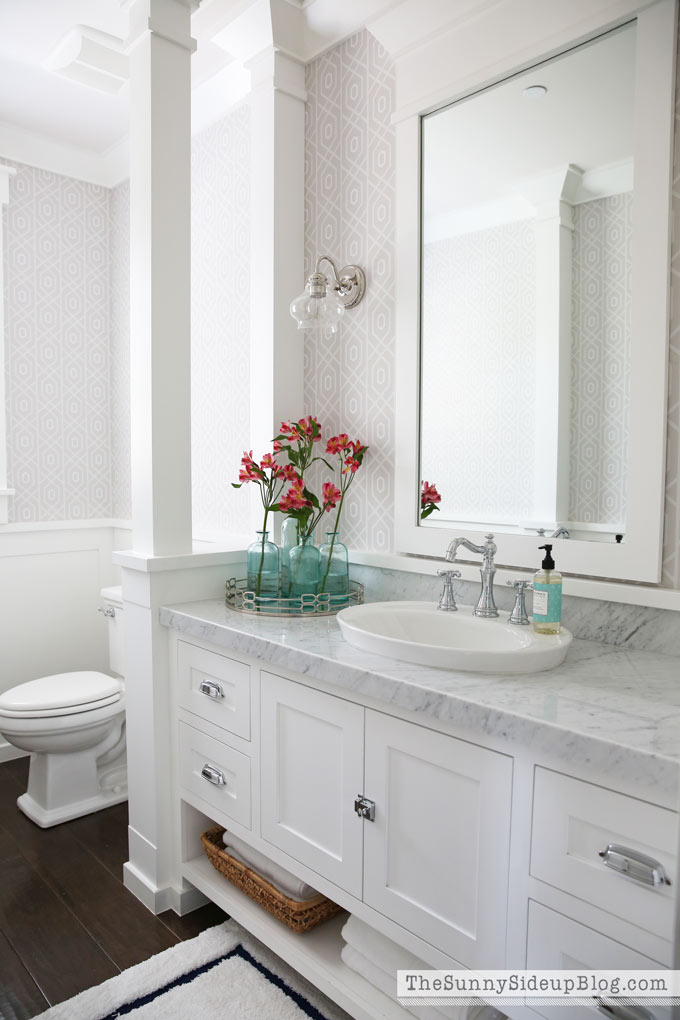 Except for maybe a perfectly clean house.
;)
xoxo, Erin