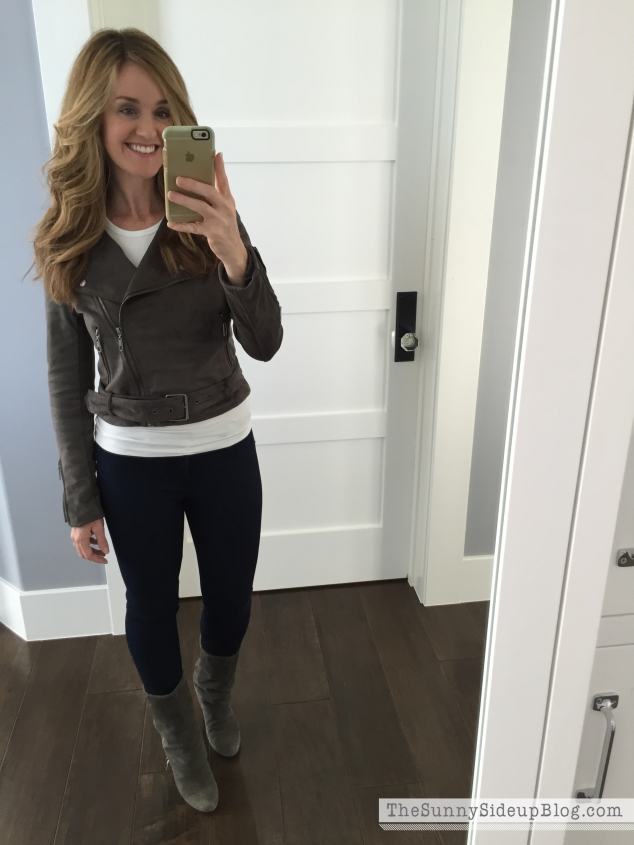 Happy Friday everyone!  Quick post tonight because this week has been pure madness and I need to gear up for the weekend which will no doubt be even crazier!  Nothing like already hyper kids collecting sugar.  Are you ready moms?  :)  Up early for a Halloween parade and helping with three class parties tomorrow.  I think I can I think I can…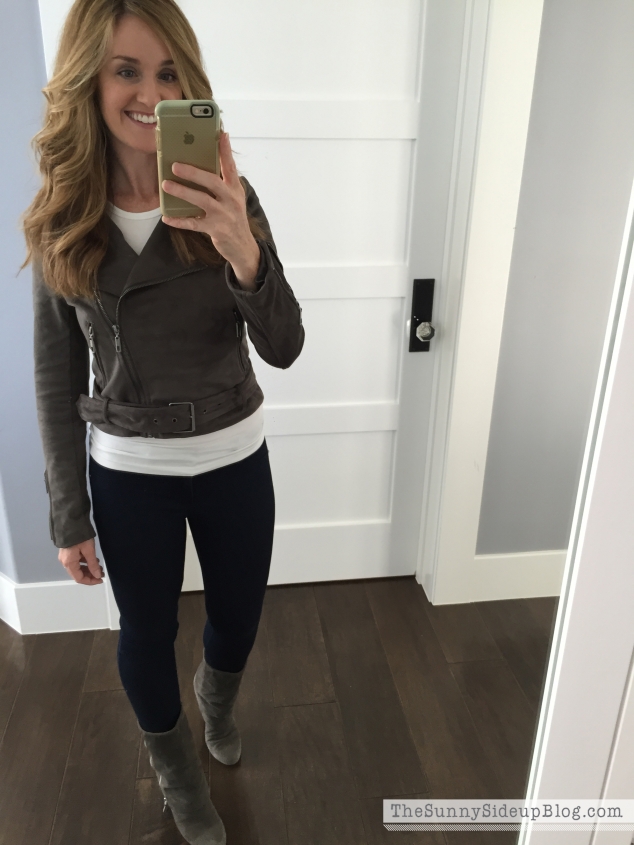 But I had to pop in quick and share two favorite jackets that I absolutely love!  This first jacket I'm wearing is the Faux Suede Moto Jacket.  I've always loved short jackets – I buy them a lot.  I can't really tell you why.  I'm just drawn to them.  This comes in burgundy too but I love the grey.  Shocker I know.  Perfect for a night out with friends or date night with my husband. I'm wearing it with some jeans that I've had for a couple of years and are still favorites!  They are the DL 1961 "Emma" Power Leggings jeans (Flat Iron).  Seriously.  Where do they come up with these titles?  But reagardless, love the jeans.  Amazing fit and dark navy jeans go with so many things.  White fitted top is a favorite staple from BR.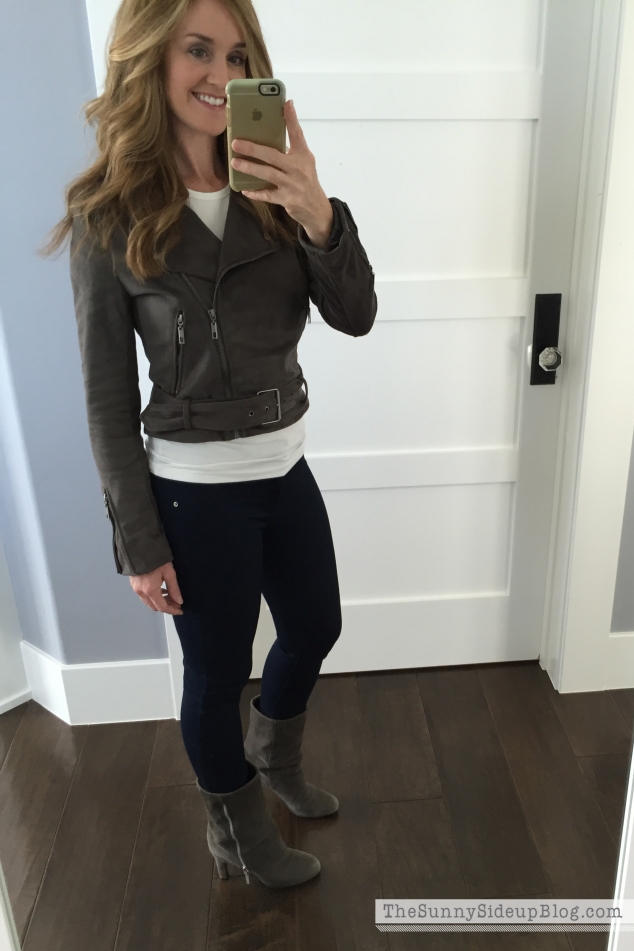 K this picture made me laugh so hard!  What was I doing!?  I look like I need to go hop on my motorcycle.  Maybe overboard with the zippers?  I think I'll wear different shoes with the jacket next time.  And make sure I don't pose from the side with my head tilted.  Ha ha.. Speaking of mororcycles my husband has been wanting one lately.  I'm not real excited about that idea because you know.. I want to grow old with him.  But I don't know.. this picture.  Maybe I was born to ride?  ;)  He actually had one when we dated and I rode it with him all the time.  I was 16 years old btw!  WHERE were my parents!?  And where was my Faux Suede Moto Jacket?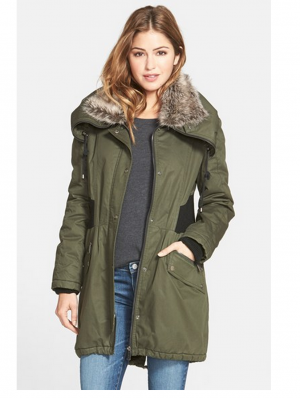 Remember a while back in my post during the Nordstrom Anniversary sale when I declared my love for this coat (which is 25% off right now!) but I didn't buy it because I knew I would only get to wear it a total of two times?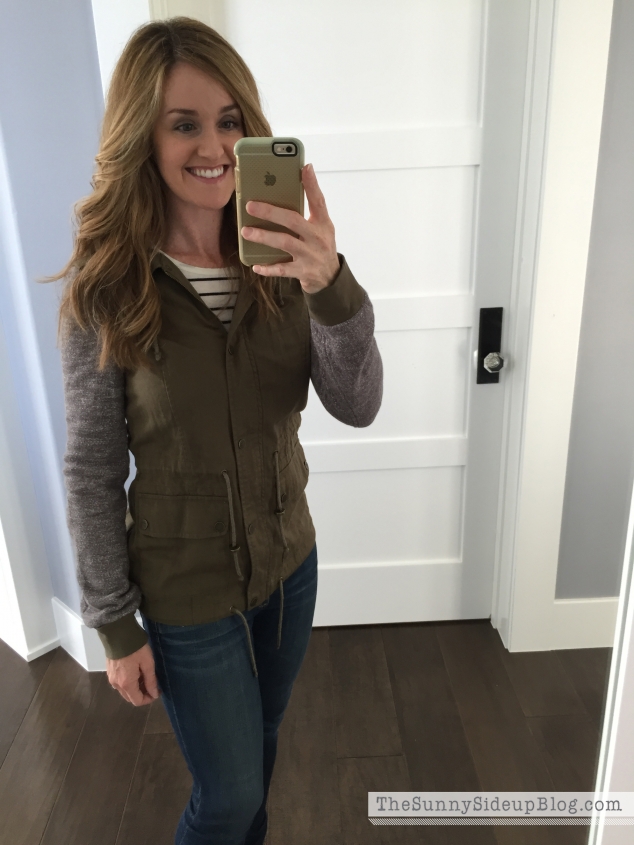 Well.. I found a good southern Cal replacement!  This jacket by Coffee Shop is so casual and fun.  Love the comfy grey sleeves and hood (that you can't see because of my hair.. but it's there and it's so cute).  I like how it gathers at the waist if you want to look a little more pulled together.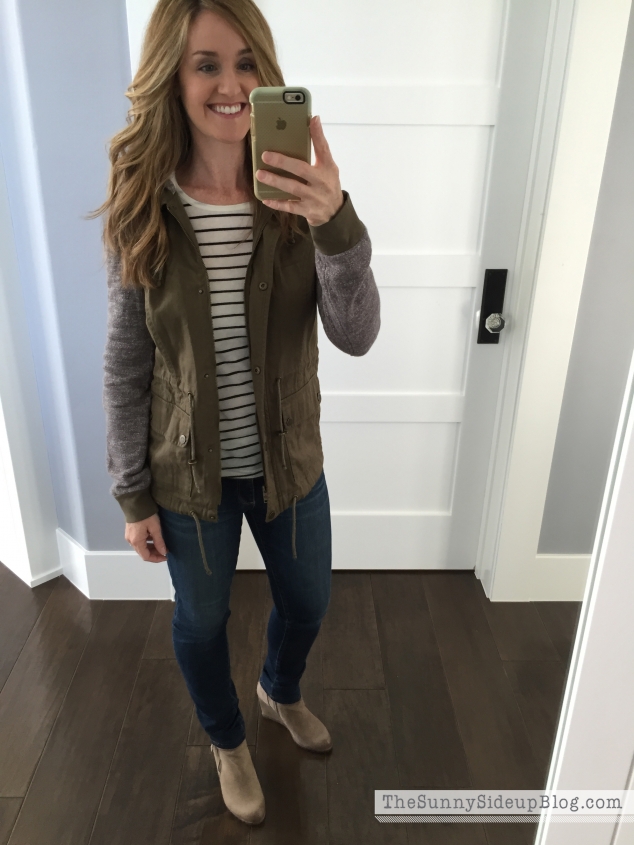 Or it's cute just open and casual.  It's really warm too.  Just like wearing a comfy sweatshirt.  I'm all about clothes that feel like sweatshirts.  (Shoes are my Ashton Wedges.. live in them.)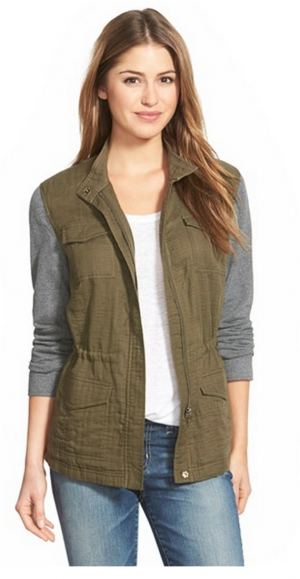 This cute military jacket is another fun option for the same look but even more lightweight.  And it's 40% off right now!  You're welcome.  :)
Btw.. I promise my whole closet isn't army green.  Just half of it.  The other half is short jackets.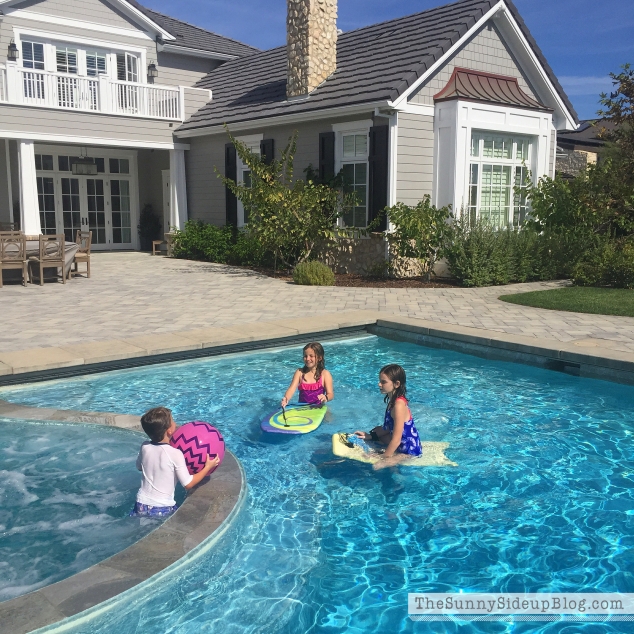 Wish I could actually wear these beloved jackets of mine but this is how we spent last weekend.  I shared this pic on Instagram declaring that I've finally raised my surrender flag and am embracing our fall weather.  Swimming during the day and wearing flannel pj's at night.. with the air conditioning on.  #igiveup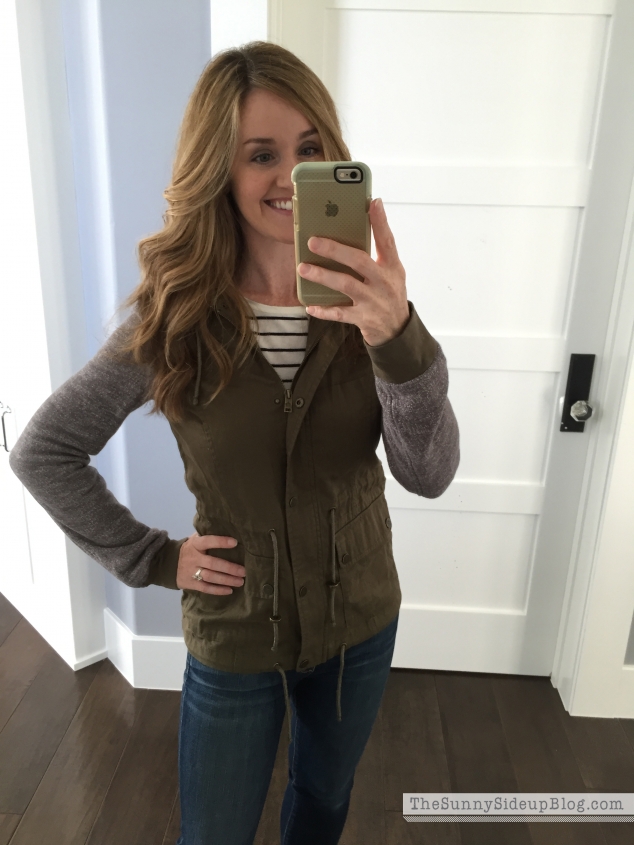 The good news is that while our days are still hot, the evenings are finally starting to cool off.  My jackets and I will be back in business in no time I'm sure.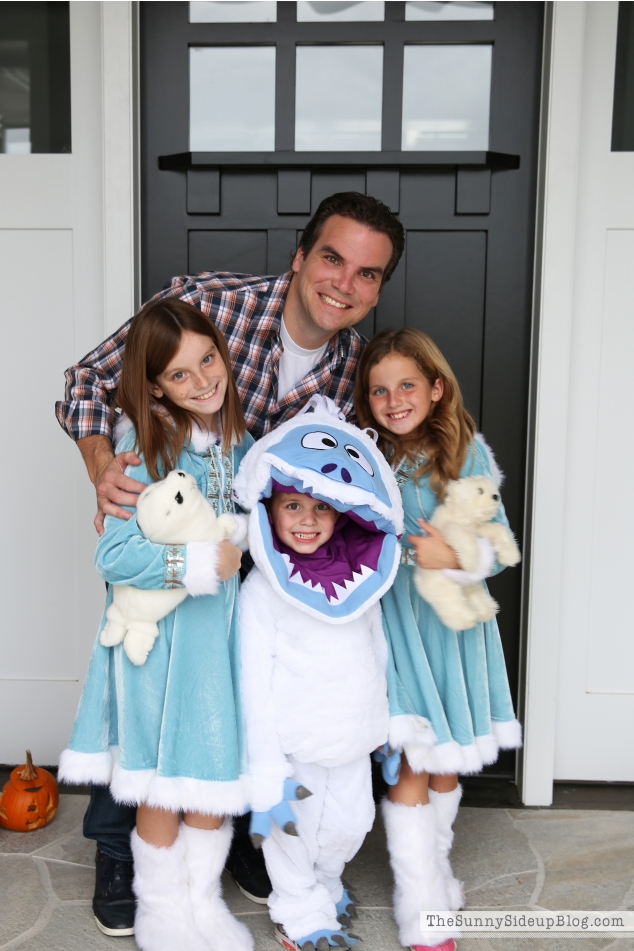 Quick pic of my 4 favorite people from Halloween last year.  Maybe our crazy fall heat is why the kids and I chose winter costumes?  Can't wait to take them trick or treating this weekend.  It's my favorite part of the month!  Then once it's over all bets are off and I'm going to drive you crazy with all things Christmas!
Our turkey doesn't mind one bit if we start decorating and celebrating just a tad early.
:)
Happy Halloween everyone!
*affiliate links used
xoxo, Erin