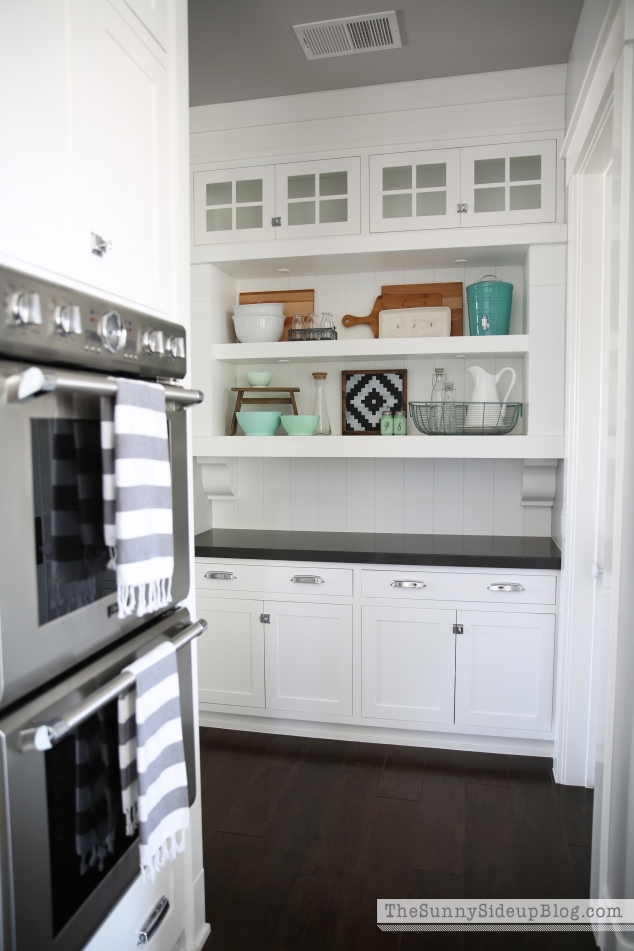 You guys.  I've been organizing like a mad woman.  No joke.  We had cloudy weather and some rain this weekend and I don't know what it is about clouds and rain but they make me want to tear apart and organize every single drawer and cupboard in my house!  Is that weird?!  Maybe.  Probably.  I don't care.  Things are getting checked off my list right and left and it feels good!  I haven't had time to take pictures – been too busy with my head buried in cupboards.  ;)  But along with the organizing I also managed to re-style my butler's pantry shelves so I thought I'd share that since I'm still mid-project with everything else.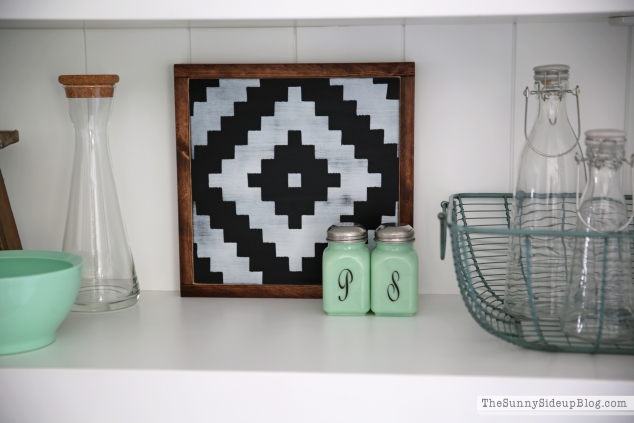 Remember my fun Aztec sign I got from Caroline at Vine and Branches?  Love this thing!  It has been playing hot potato moving around from shelf to shelf in my house and finally landed in the kitchen.  The wood and black tie in so well with my new kitchen sign over the range hood.  I'll take some pics of everything together soon.  My mom gave me the Jadeite Green Milk Glass salt and pepper shakers for my birthday.  Aren't they cute!?  She knows me well.  :)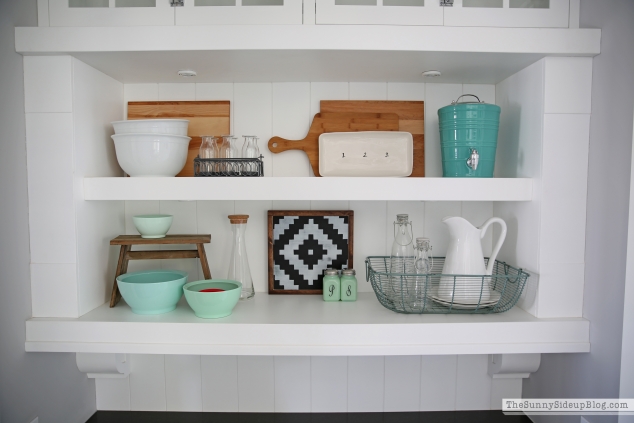 Other than those two fun additions everything else I just moved around a bit.  Do my shelves look too cluttered?  I have issues with clutter.  Did you already know that?  :)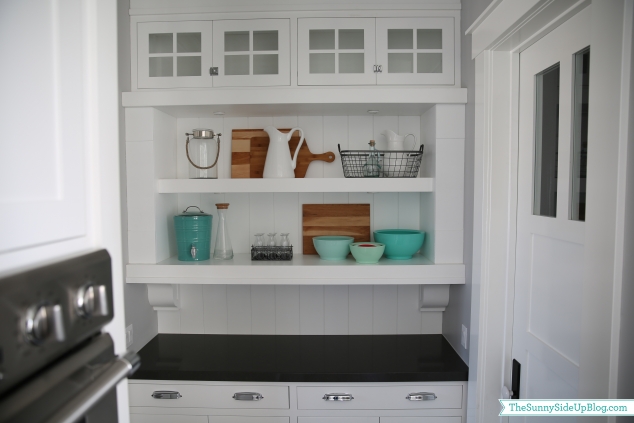 Here's what they looked like before.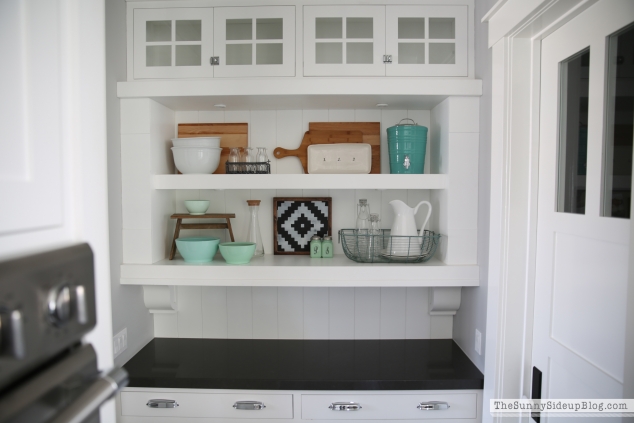 And now.  These shelves are so fun to play with.  They never stay the same for long.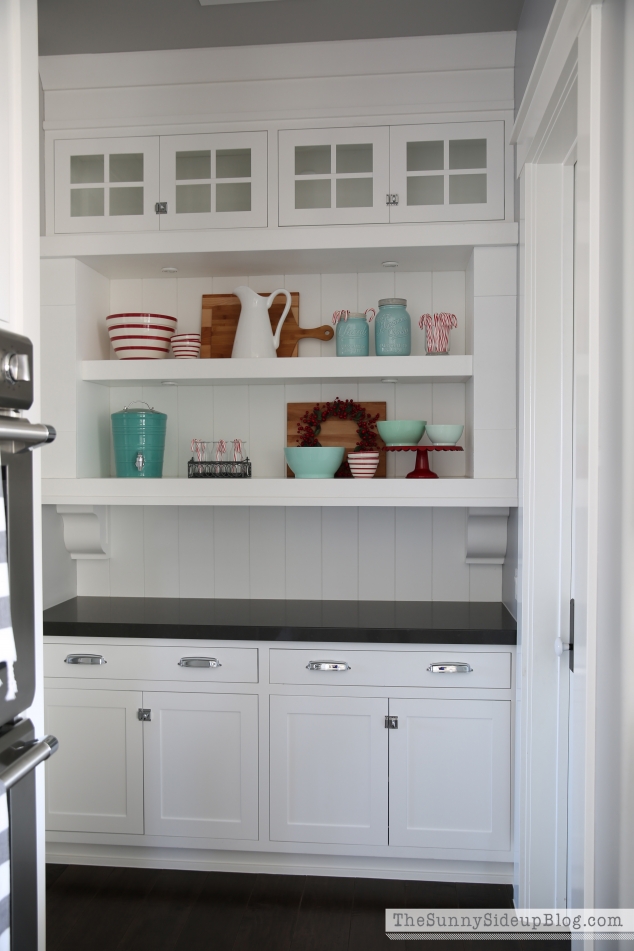 Re-arranged for Christmas.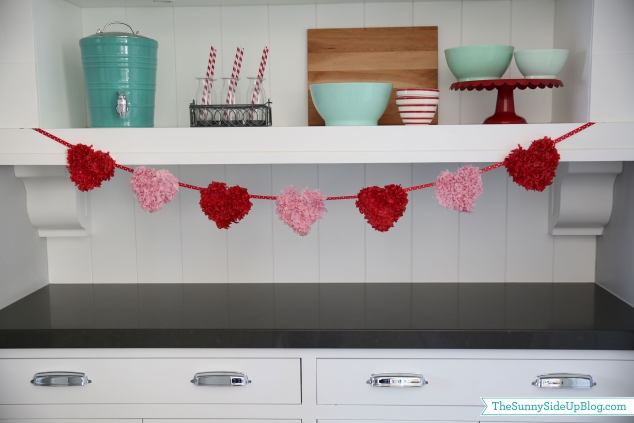 And again for Valentine's Day.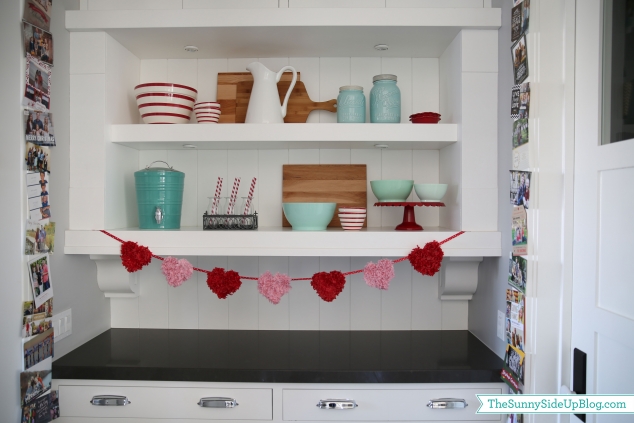 With Christmas cards still up of course.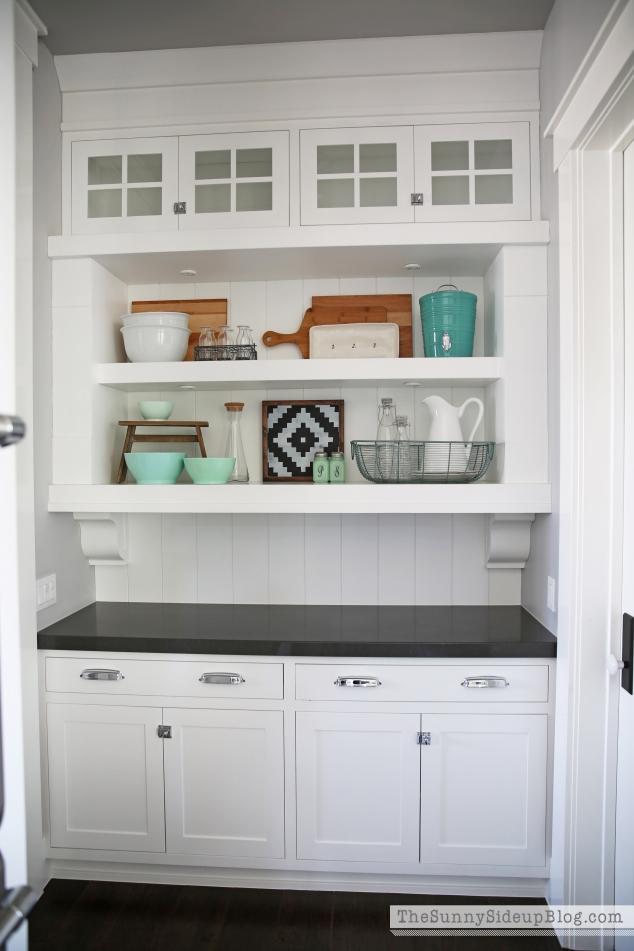 Every girl needs a shelf or mantle to re-decorate on a whim, don't you think?  It's good therapy.
So is organizing every cupboard and drawer in your house.
Until you take it too far.  And then instead of it being therapy, you just start to need therapy.
Not that I've ever crossed that line before..
:)
xoxo, Erin