Happy Wednesday everyone!  So I've been organizing.  A lot.  And I was going to share an organizing post with you today but two hours later I'm STILL editing the pictures.  I took too many.  And I may have gotten a bit distracted somewhere along the way watching Fixer Upper.  Two episodes.  Oops.  :)


So instead I'll share a few simple pictures of my console table in its current state.  Aren't these flowers beautiful!?  So colorful and happy.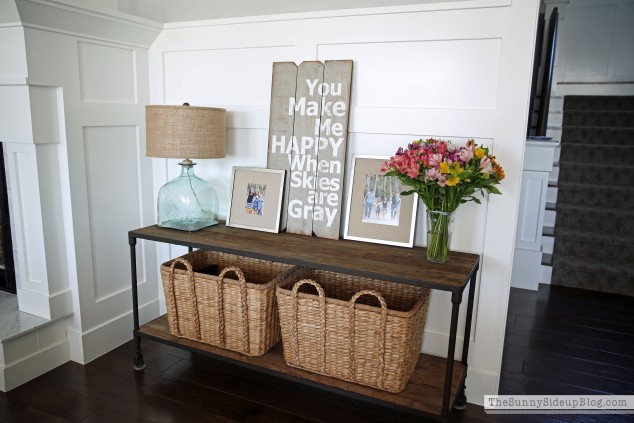 This time of year I always crave fresh flowers around the house.  Spring isn't officially here, but it's right around the corner and fresh flowers are a lovely reminder of that!


I also crave simplicity.  Christmas/Valentine decor is down and I just want my house to feel clean and fresh.  I added a couple of pictures of our family and the kids to the table.  (Frames are the Antique Silver from West Elm.)  These three monkeys truly are my "happy when skies are gray" so that felt appropriate.  :)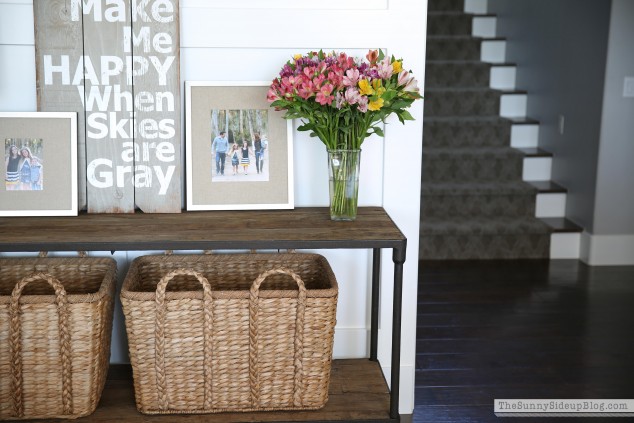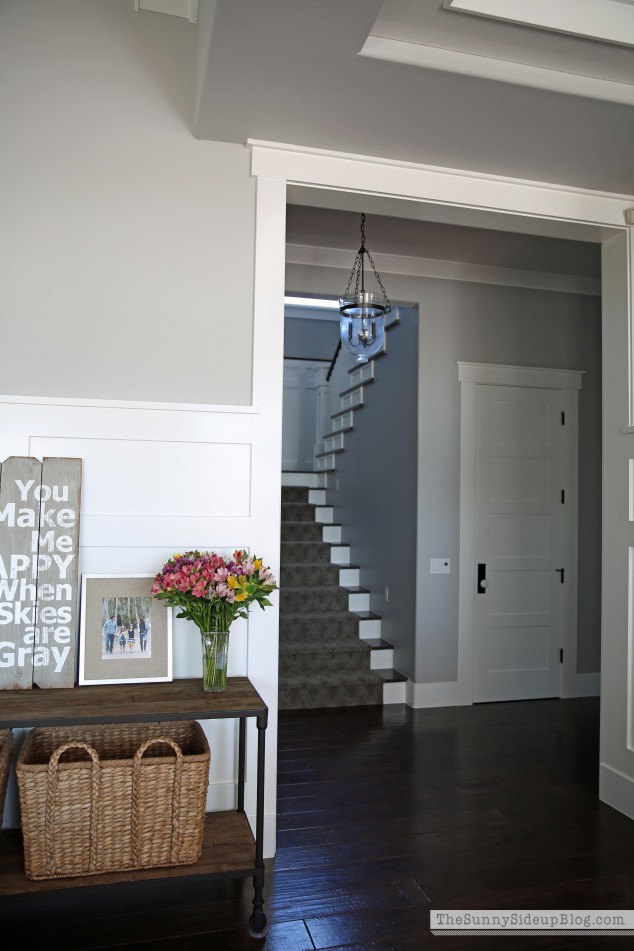 Speaking of craving clean and fresh, like I said I've been on an organizing frenzy.  So excited!  I'm on such a roll and I'm knocking things off my list right and left!  I even decided to tackle my garage today.  Which wasn't on my list.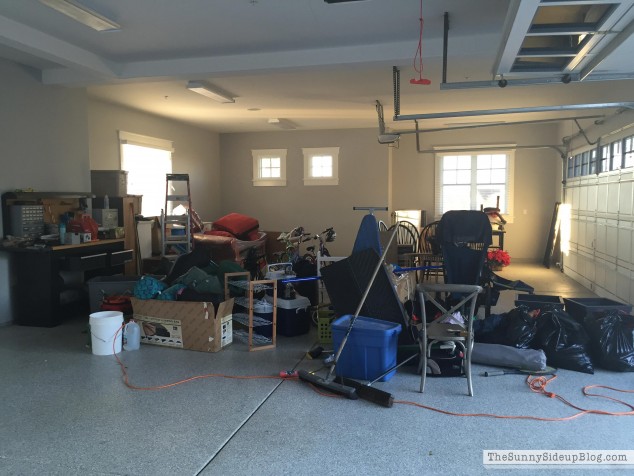 Yikes!  And this was AFTER three hours of work and there was more junk behind me.  I wore out and will have to finish tomorrow.  This is phase one of my 'organize the garage plan'.  I'm going through everything and getting rid of half of our stuff.  There is so much I've been hanging on to that we just don't need/use.  After I've headed to Goodwill and cleaned things up a bit I'm going to start sketching a plan for some storage or built-ins to hold what we are keeping.  I'll keep you posted!


For now though, let's stick to the pretty pictures.  A nice escape from all the "in progress" that is going on around here at the moment.
:)
xoxo, Erin