Attempted to take a selfie to show you the shirt I wore on the one day I cleaned up and then realized you probably want to be able to read what it says. :)
Ellie to the rescue. This is my all time favorite T shirt. I flew here on my unicorn. Of course I did. Seems to explain quite a few things actually. :) Made me smile so I had to have it. Found it at Nordstroms for 20 bucks and it's super comfortable. Do you love that my definition of "cleaning up" consisted of my favorite slouchy t-shirt? That is the way this week has rolled.
Here are a few things I've had for years that still work today:
(pictures are a few years old.. obviously) :)
(Fun to hear so many of you bought it btw!) :)
Love this vest I saw on Pinterest. I think from J Crew.
This is another Fall outfit I have pinned on my Clothes/Fashion board. Love it. I'm always drawn to solid colors, a great pair of jeans and boots with a fun, simple top/scarf/vest.
Very much like this combo as well. So even though I haven't bought much in the way of clothes in over two years, I still feel like I have a lot of basics to wear this season. I can add a few fun things and combine them with my oldies but goodies for multiple looks. If the weather decides to cooperate that is.
Since I'm flashing back a couple of years I have to share these pics I found of my little buddy helping me with my Fashion Friday photo shoots…
Hmmmm. What can I put down mom's boot to get her attention?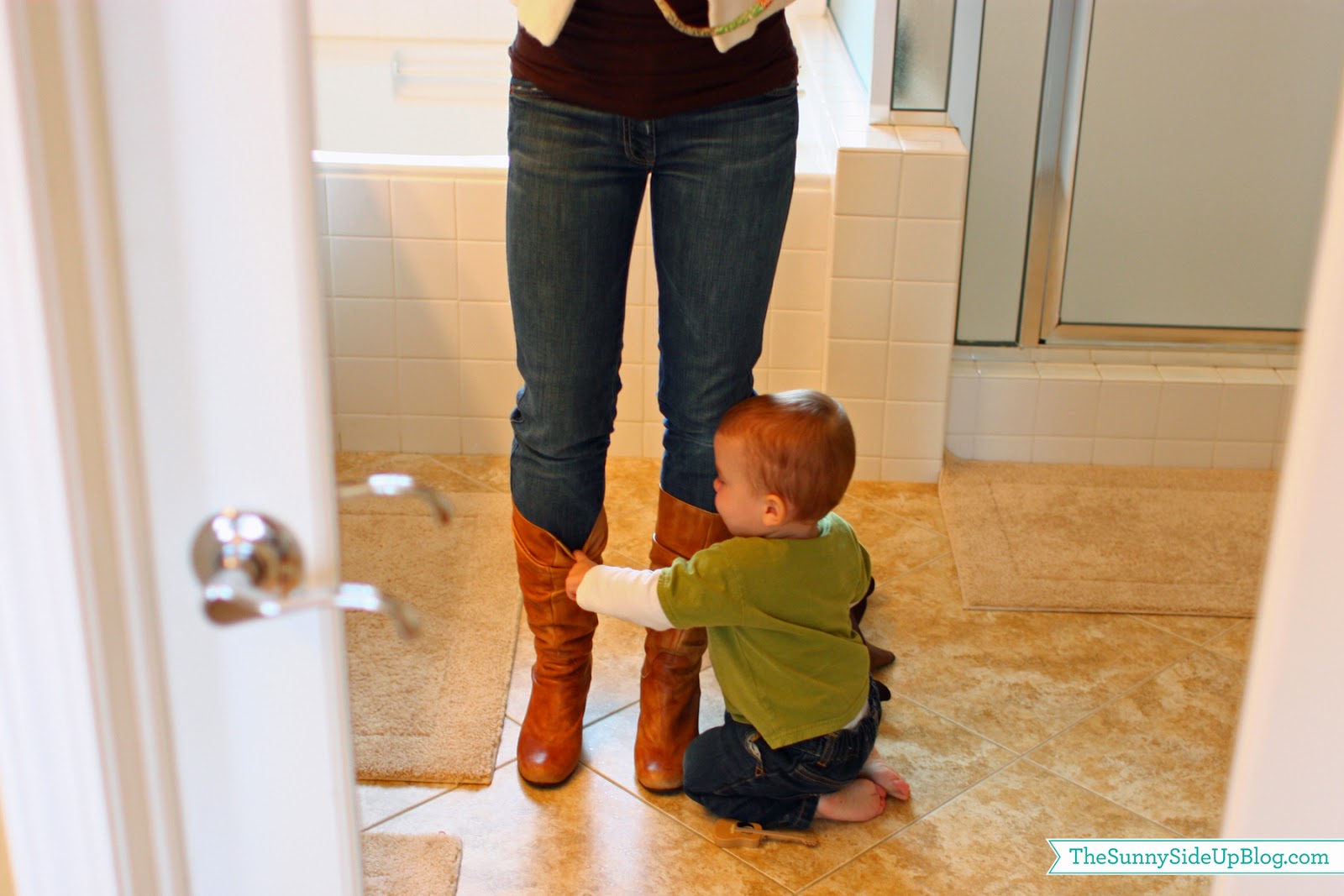 She's ignoring my boot trick so I'm just going to insist she picks me up.
Now I've got her right where I want her.
Almost.
Mission Accomplished.
:)
Here's a picture from this week to show that three years later my little guy is up to as much mischief as ever. He was playing hide and seek (his favorite!) with Ad and she could not find him anywhere. I finally started helping her and we searched high and low and finally found him hiding under the dining room bench. I was cracking up! I didn't even know he could fit under there. So glad I had my phone with me at the time and caught the moment she found him. He was so proud that he'd out smarted his sister and had all of our attention.
Some things never change.
:)
Happy Weekend everyone!
xoxo, Erin