Some of you have been asking me if I ever found chairs to go with our table in the dining nook.  I did!  And forgot to share them with you.  But I will now.  Here they are.  :)    (*side note – this nook is so BRIGHT and sunny that I have a really hard time photographing it so excuse the poor photography!)
For chairs I ended up going with the Constance Metal Dining Chairs from Ballard Designs.  I love them but I originally wanted something different because they are the same style of chair that I have in my formal dining room (just metal instead of wood).  I tried out several wooden chair options but the varying colors of wood were clashing with the wood in the X base of the table and making it look too red.  I didn't take any pictures of my attempts, but trust me when I say – they weren't looking very good.  So I decided to go with metal and for some reason, the mixed metals don't bother me like the mixed woods did.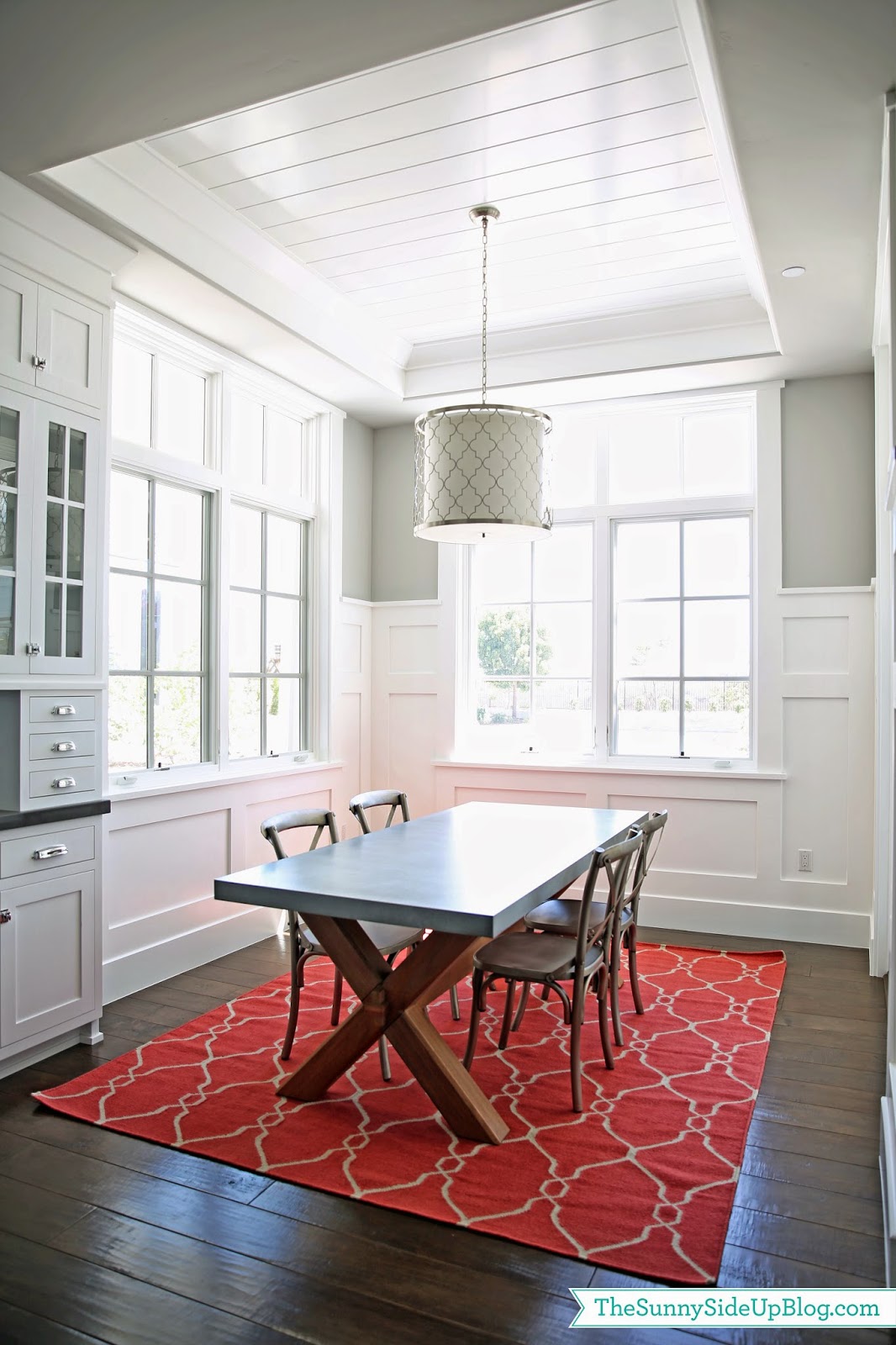 This also wasn't the first rug I tried.  Rugs are tricky!  My designer/friend who helped me with my drapes and pillows suggested
this coral rug from Home Decorators
 (she knows my love for this pattern) and at first I thought oh no – that is way too much coral for me.  But nothing else was working so I decided to order it and just see.  And when I first laid it down I thought – oh no – that is way too much coral for me.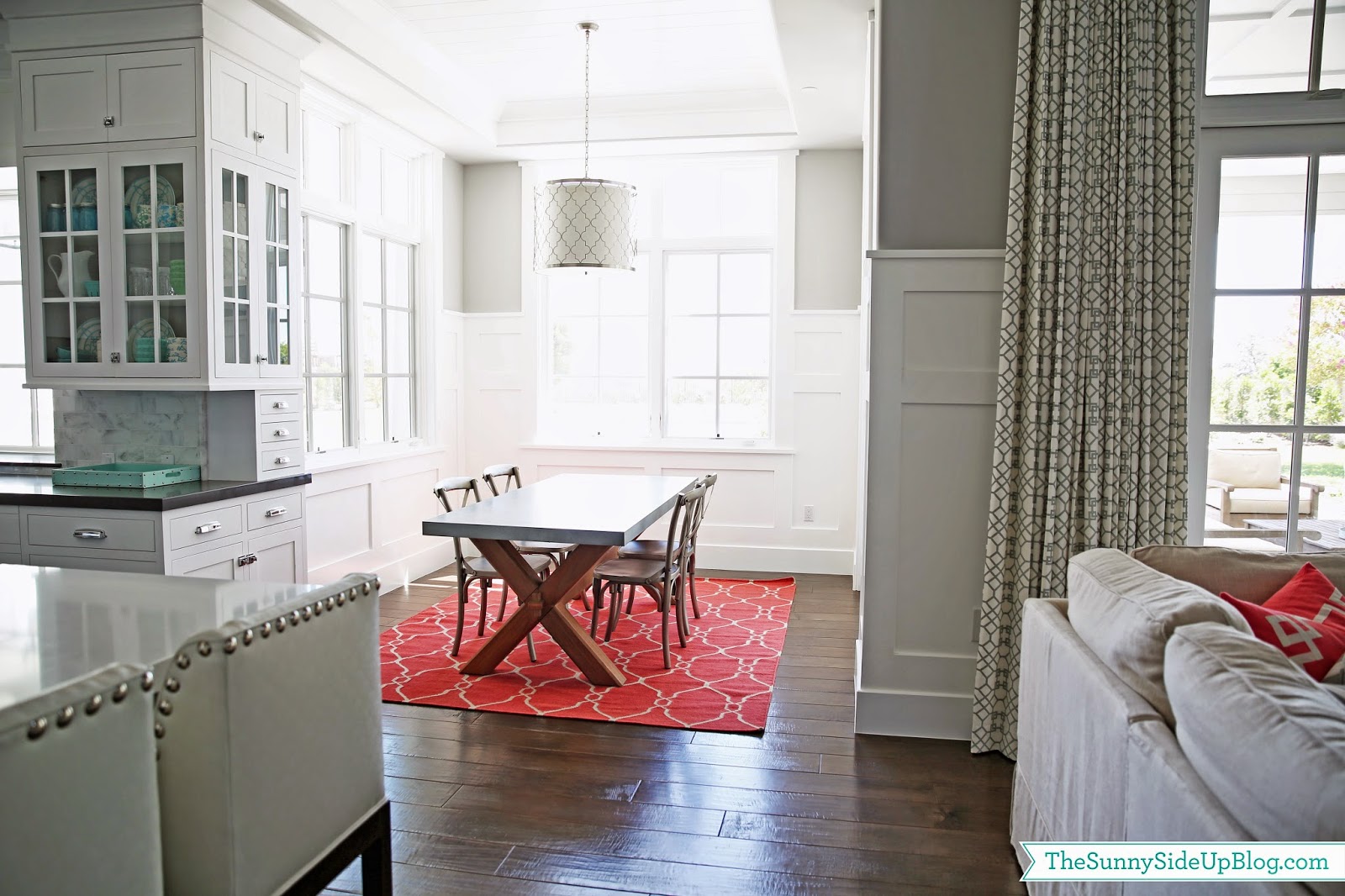 But it ties in the coral from
the family room
and my husband liked it so I promised him I'd live with it for a while before sending it back.  That's why we only have four chairs down instead of six and there is no pad under the rug.  This was just a sample.  :)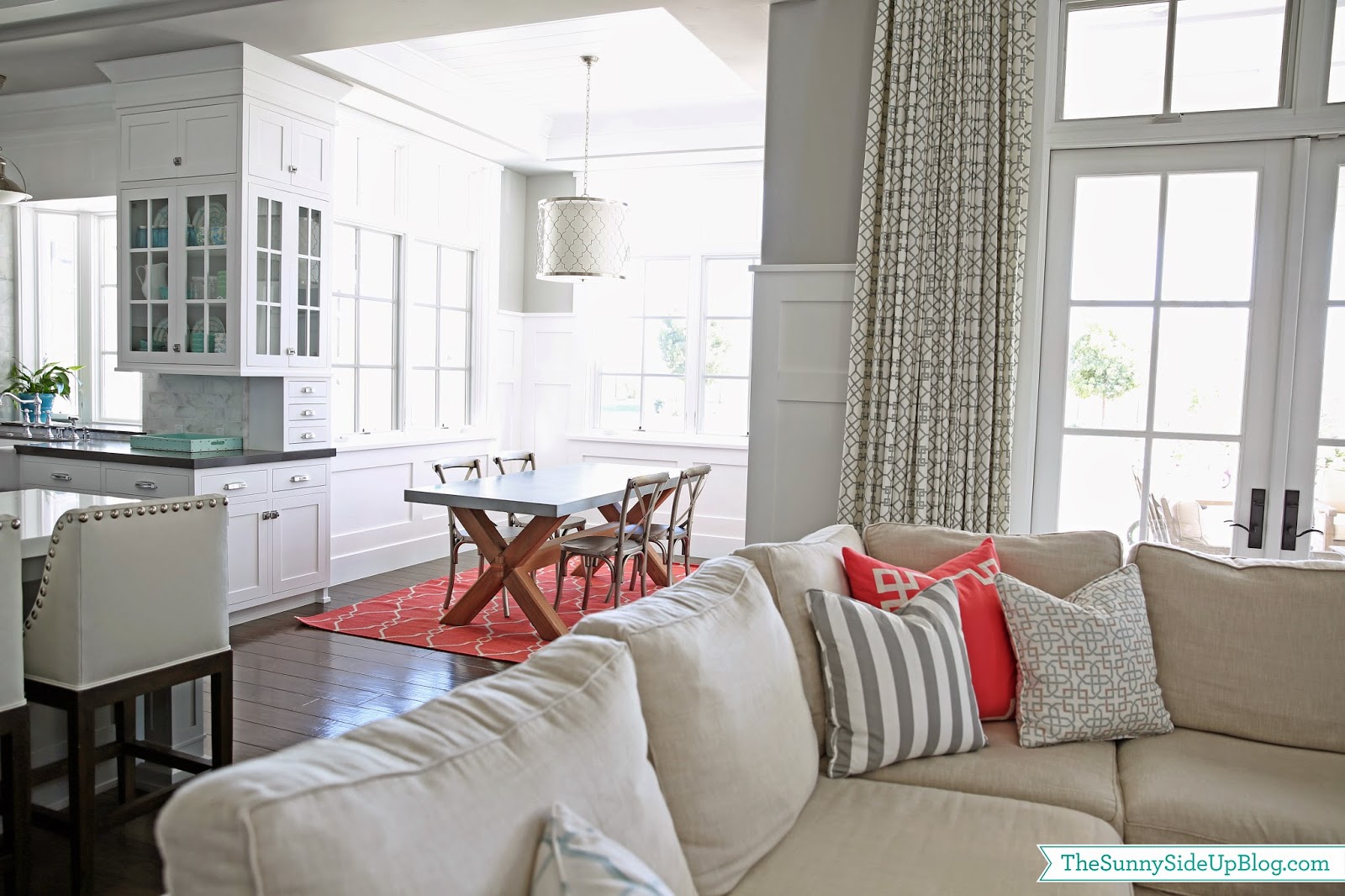 And you know what?  I think I like it more every day.
It's nice to have a pop of color in the nook.  And it's nice to have the coral tie in from the family room.  And it compliments the blue decor I'm using in the kitchen.  And I know you're not supposed to start sentences with 'AND' but I'm doing it anyway.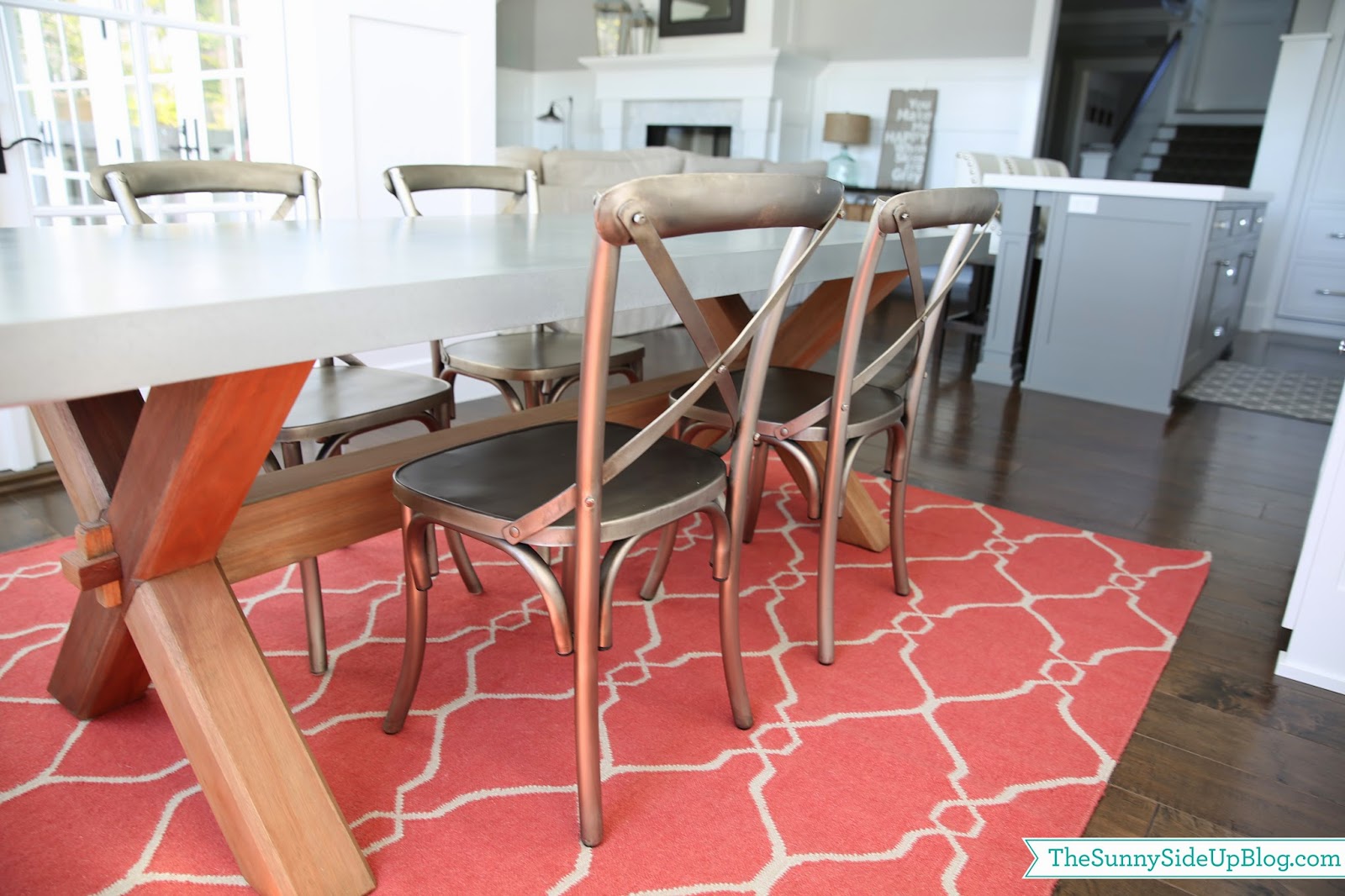 And I'm keeping the rug.
:)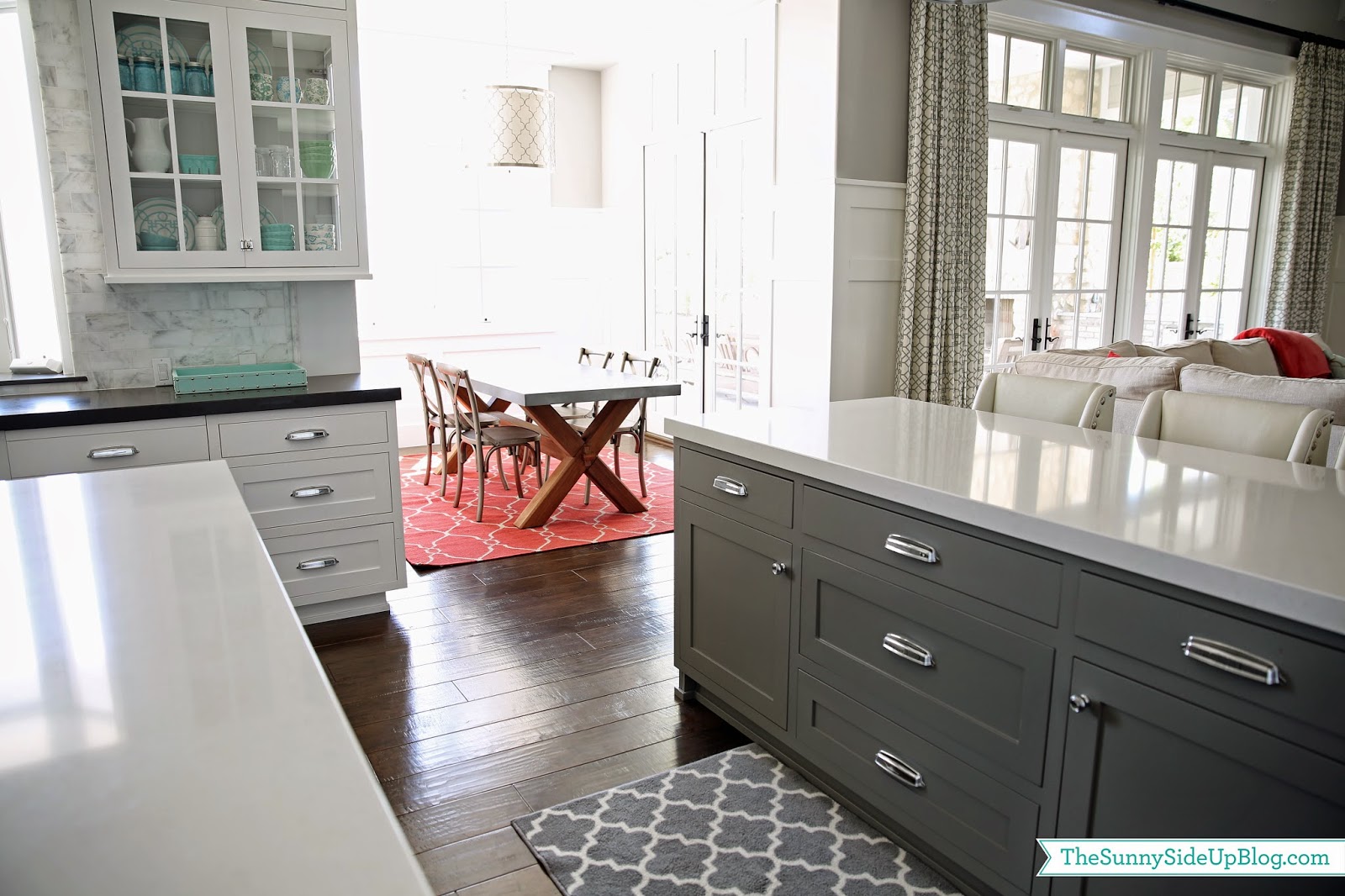 I also tried the coral rug in my office/craft room and it looks good in there too so I decided that if I get tired of coral in the nook, I can always move it to the office.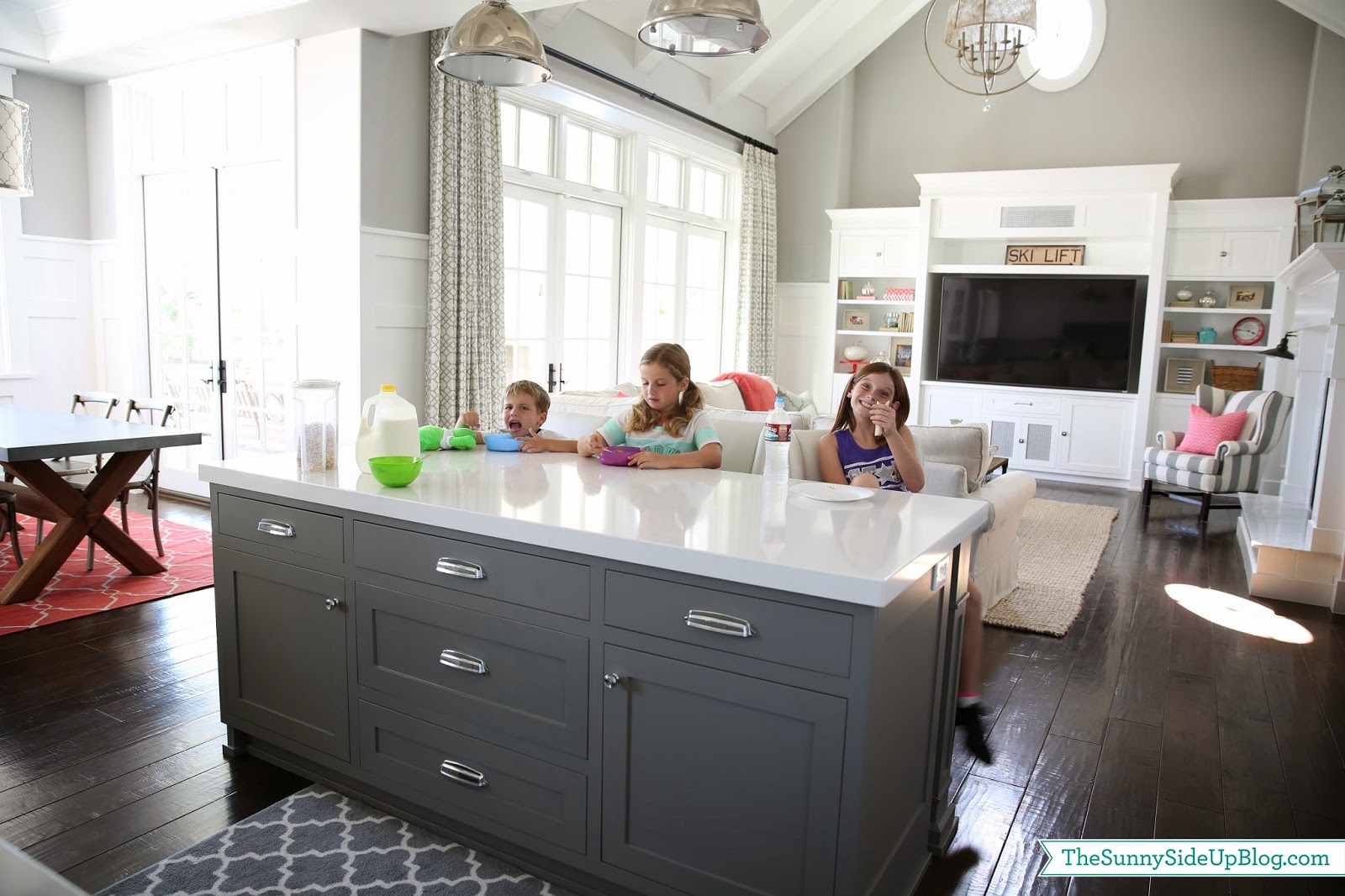 The best part?  It is an indoor/outdoor rug so these three can be as messy as they want.
:)

Free printable of the paint colors throughout my home!
Enter your name and email address to get instant access to my paint colors along with other free organizing printables. More will be coming soon!
Exclusive to subscribers!