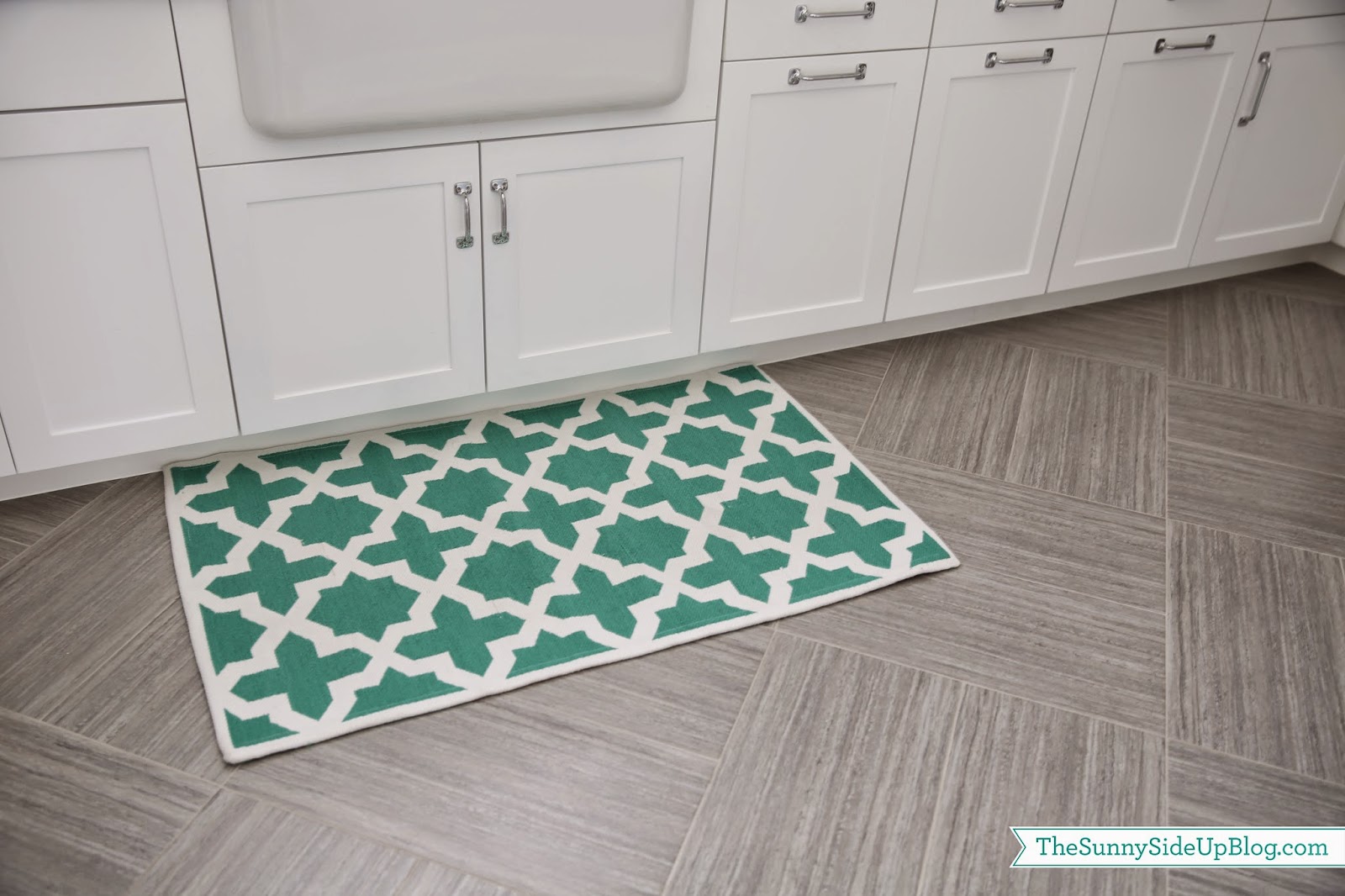 K.  LAST laundry room post for a while.  Promise.  :)  Just wanted to share the first bit of decor in the laundry rooms.  Rugs!  When my mom was at my house visiting a couple of months ago it was driving her crazy that I didn't have a rug outside by our french doors that lead to the backyard.  (Kids are in and out of those doors all day.)  So when she made a Target run one afternoon to spoil my girls with yet another pair of pajama's pick up a few things we needed, she bought me this rug!  Gave it to me as a housewarming gift.  So cute, right!?   WAY too cute to be an outside door mat that the kids will inevitably trash in a matter of days.
So I decided to just
try
it in
the main floor laundry room
.  But once I put it there, it didn't want to leave.  So thanks mom.  And sorry there still isn't a rug by the back doors, but my laundry room is a happier place because of you.  :)
Isn't this a gorgeous kitchen?  I've loved this picture for so long.  What I mostly love is the black and white striped rug with that beautiful green tile back splash.  That combo just makes me smile.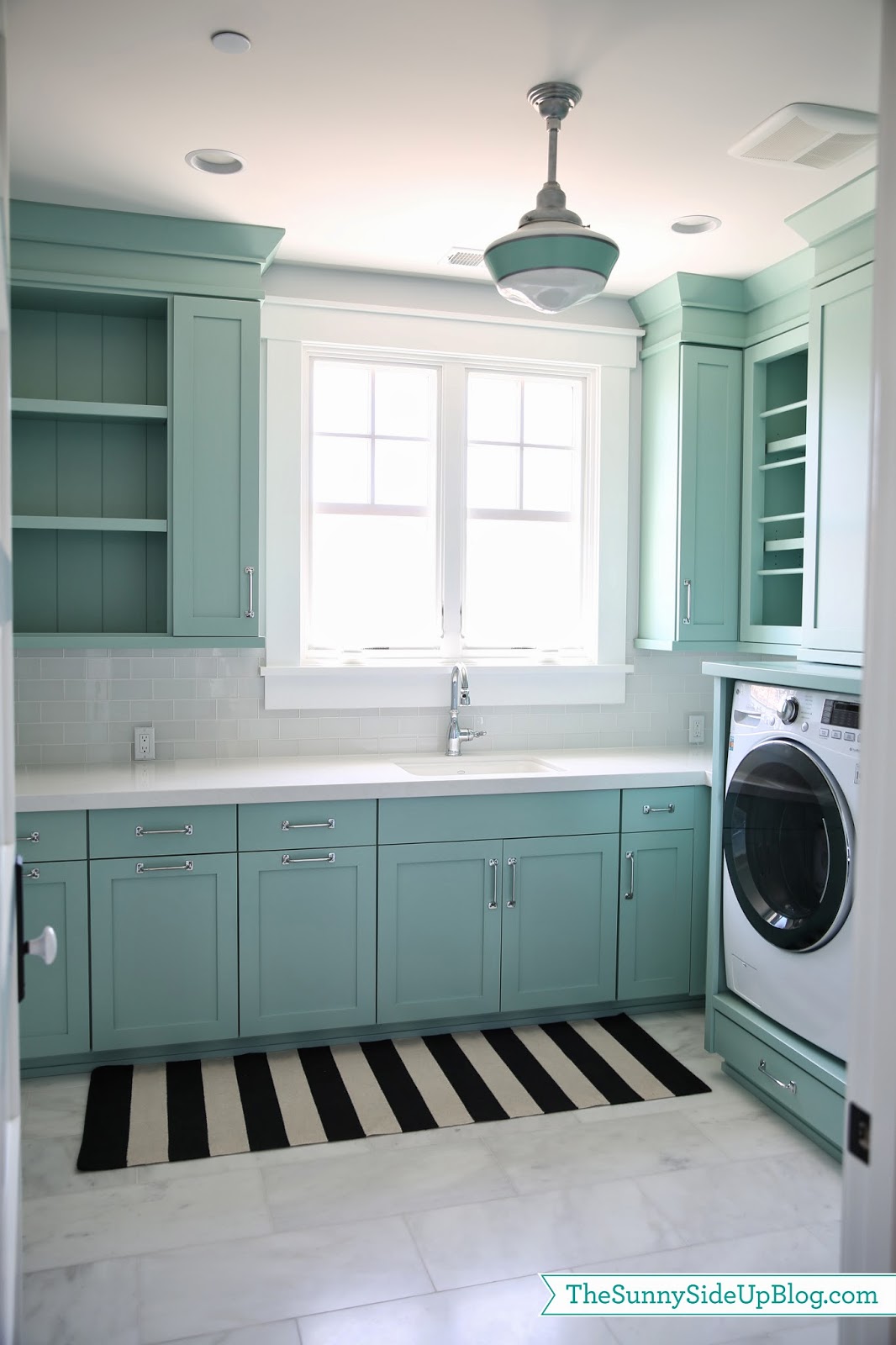 So when I was thinking about a rug for
our upstairs laundry room
that beloved image popped in my head and I knew exactly what I wanted up against the blue/green cabinets!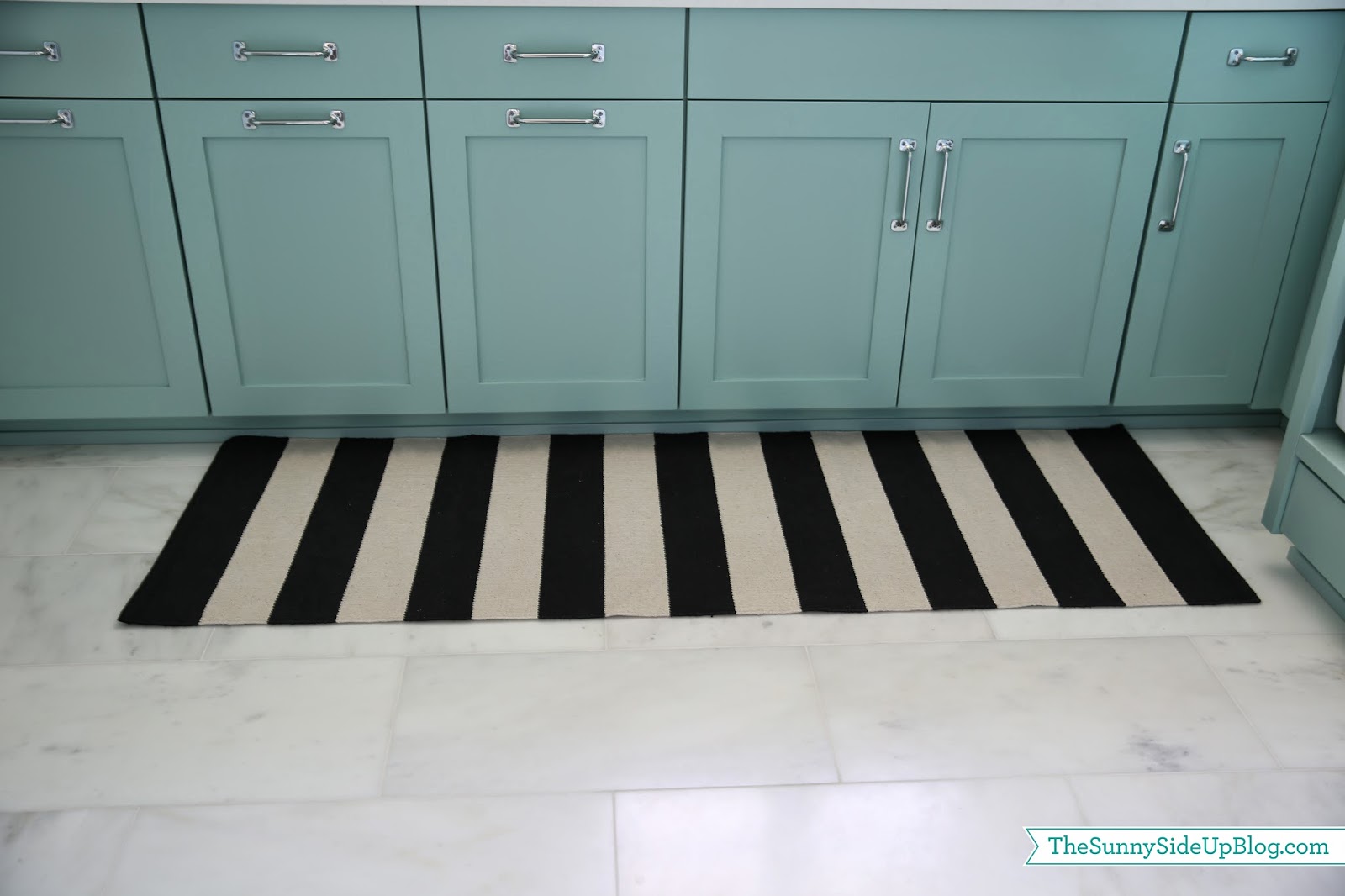 It's a bit playful.  It really made the black hardware on our door pop.
And it didn't want to leave either.
:)

Free printable of the paint colors throughout my home!
Enter your name and email address to get instant access to my paint colors along with other free organizing printables. More will be coming soon!
Exclusive to subscribers!