Well. As promised I'm posting and not a stitch of laundry was done today. :) But I did manage to unpack everything and get groceries (with all three kids in tow – hyper from traveling all of yesterday and this morning and functioning on about 5 hours of sleep). That was an adventure. That I don't want to repeat anytime soon. But I'm still calling today a success! Kauai pics are still sitting on my camera card so for now I am sharing a few more kitchen drawers I tackled before our trip.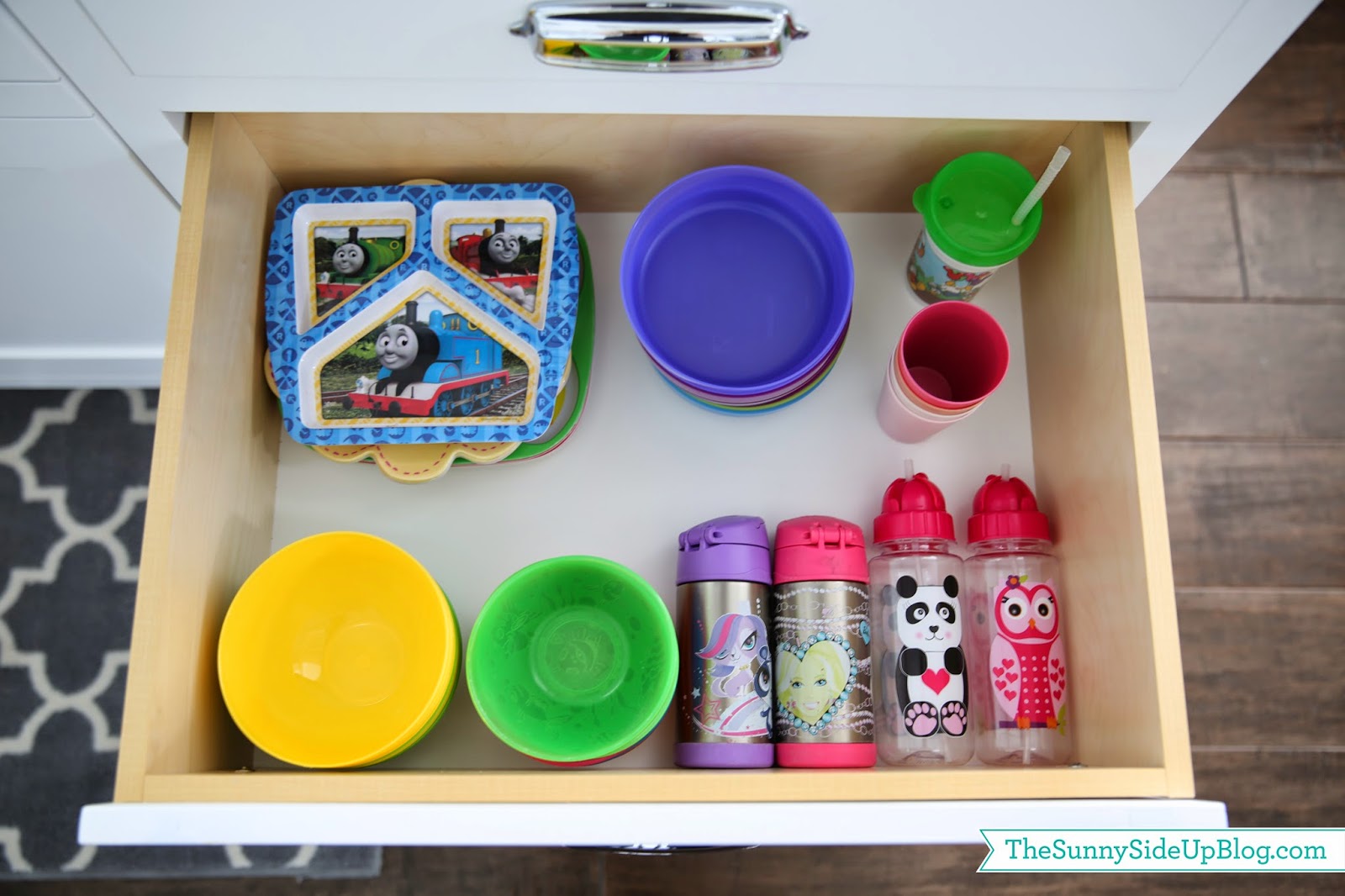 One thing I've really been focusing on this year is helping my kids to be more independent. I tend to be a bit of a control freak around the house (bet that's news to you) and I'm working on not being as big of a control freak around the house. Sounds simple, right? So I organized a separate kitchen drawer that just holds the "kid" plates/bowls/cups, etc.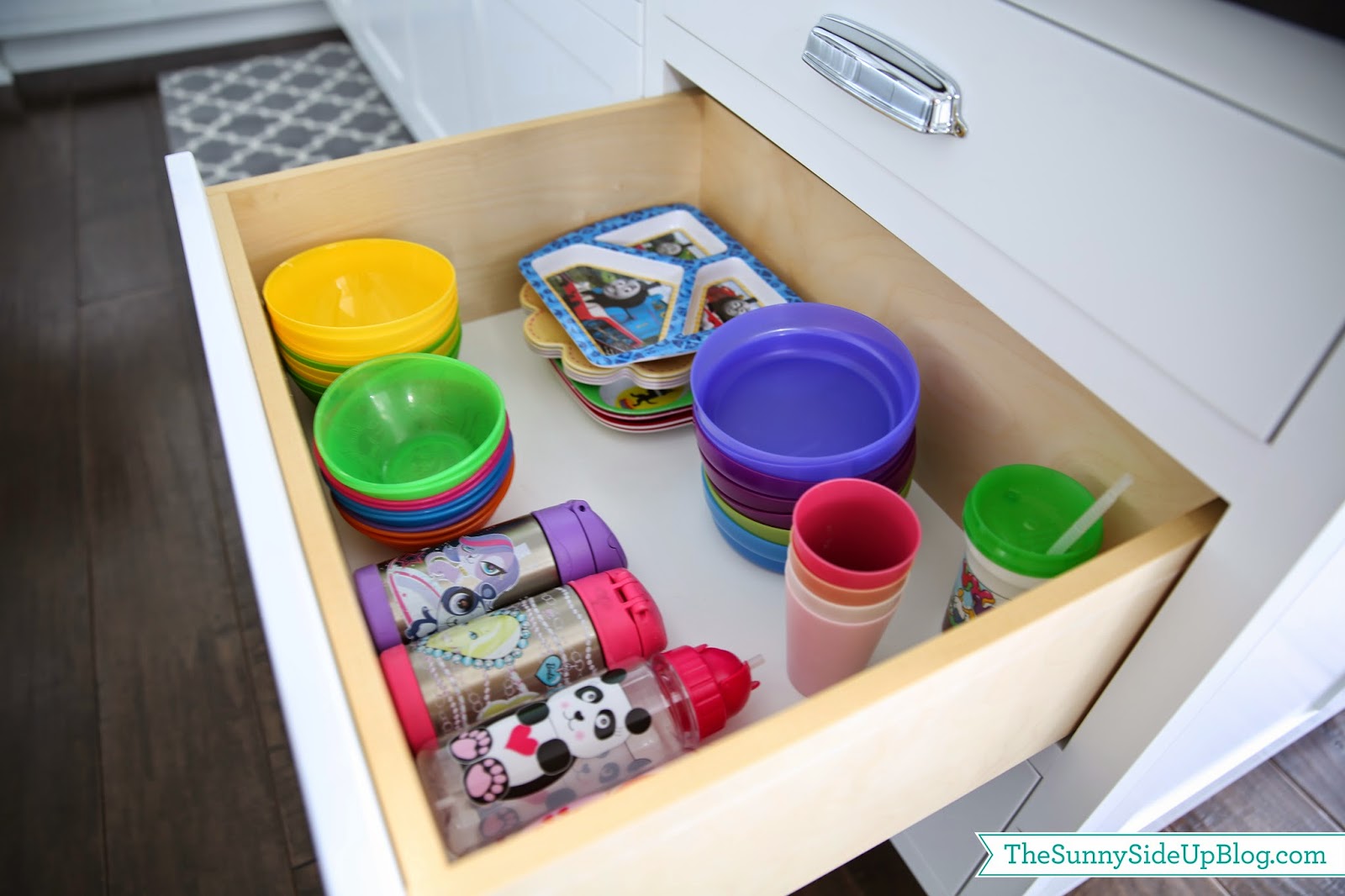 Now my three little soon to be chefs can easily access everything non-breakable and they can whip up snacks and get drinks all on their own. And if the drawer doesn't stay quite as organized as the picture above, I'll be ok with that too.
(If I keep saying it, I will eventually mean it. Baby steps.)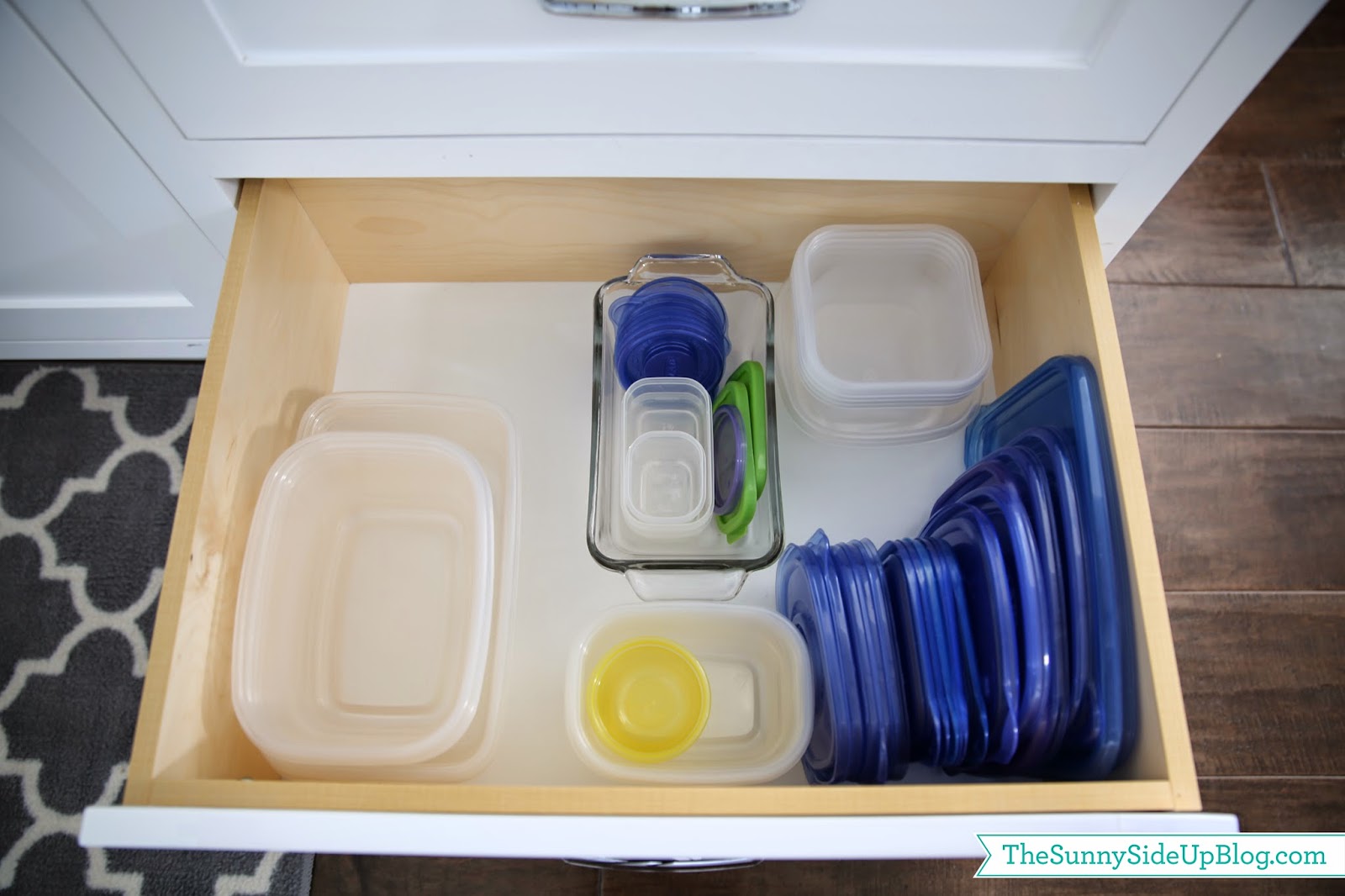 I also organized all of our Glad containers together. I put some of the smaller containers/lids in a glass bread pan. Because I'm not the bread making type and it needed to feel useful.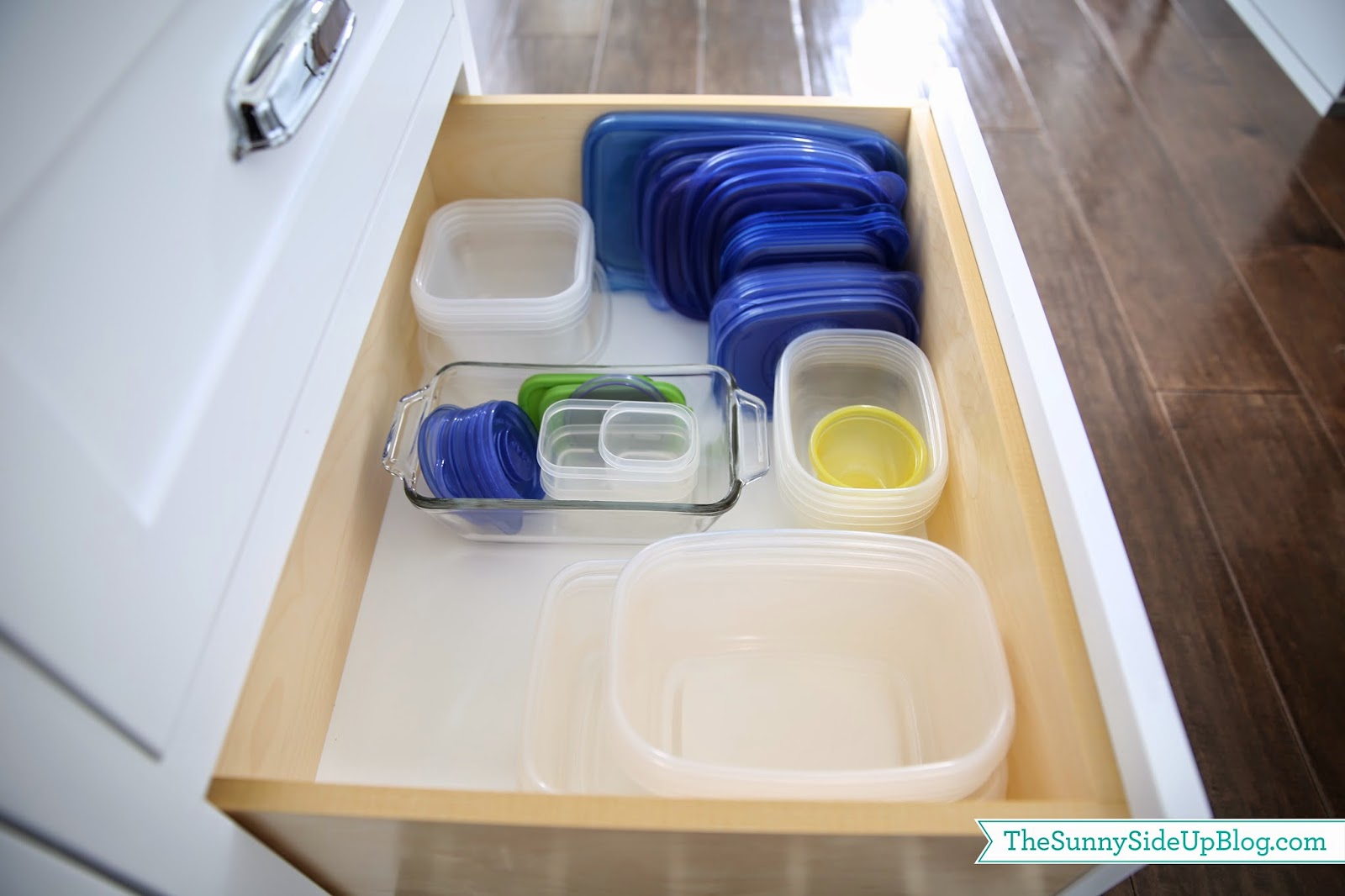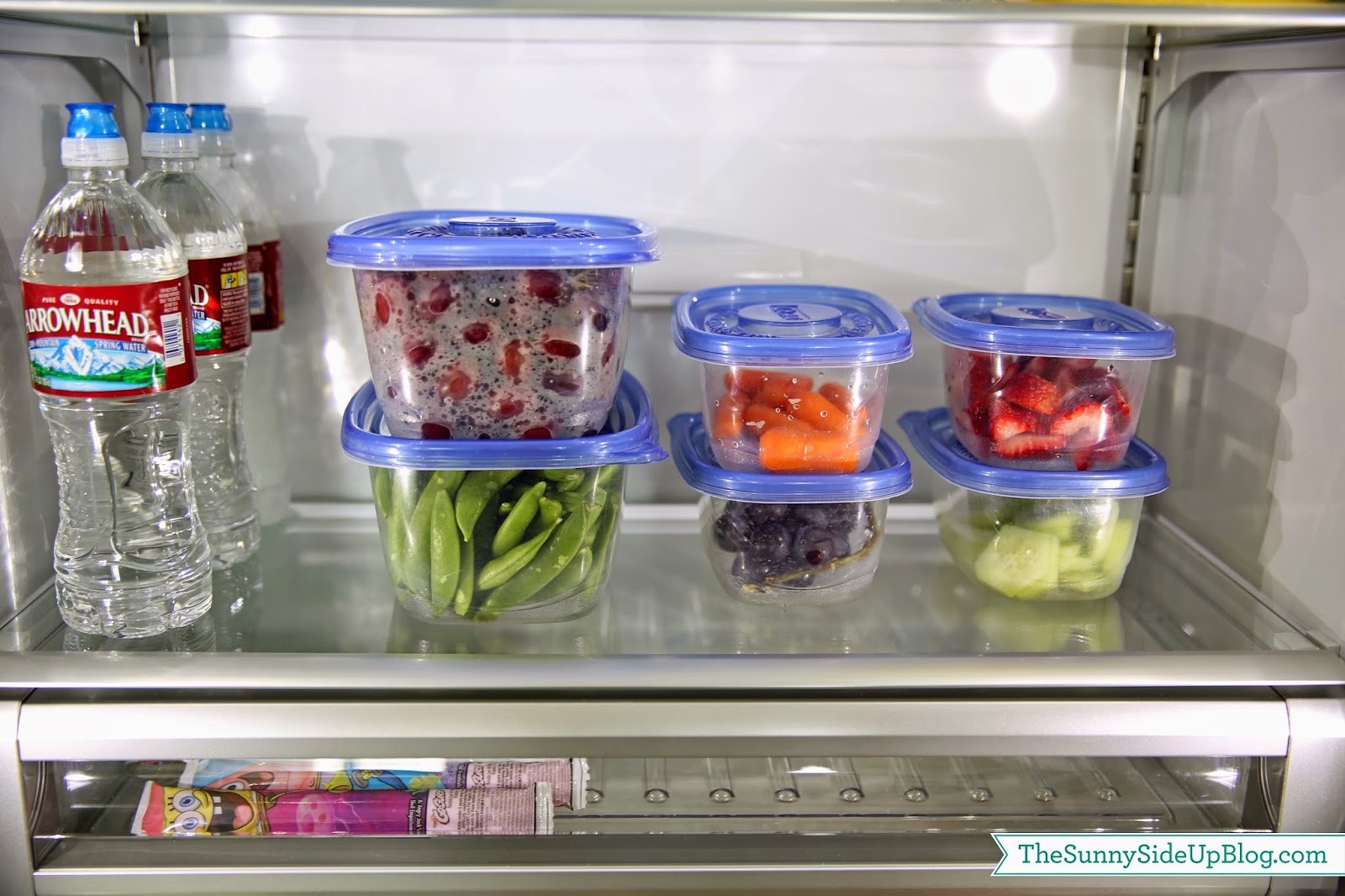 I love using the Glad containers to hold leftovers and our cut up fruits/veggies for the week. I mentioned
when I showed my fridge in our previous house
that I wash and cut our fruits/veggies soon after I get groceries. I'm more likely to reach for something healthy if it's already washed and ready to eat. So are the kids.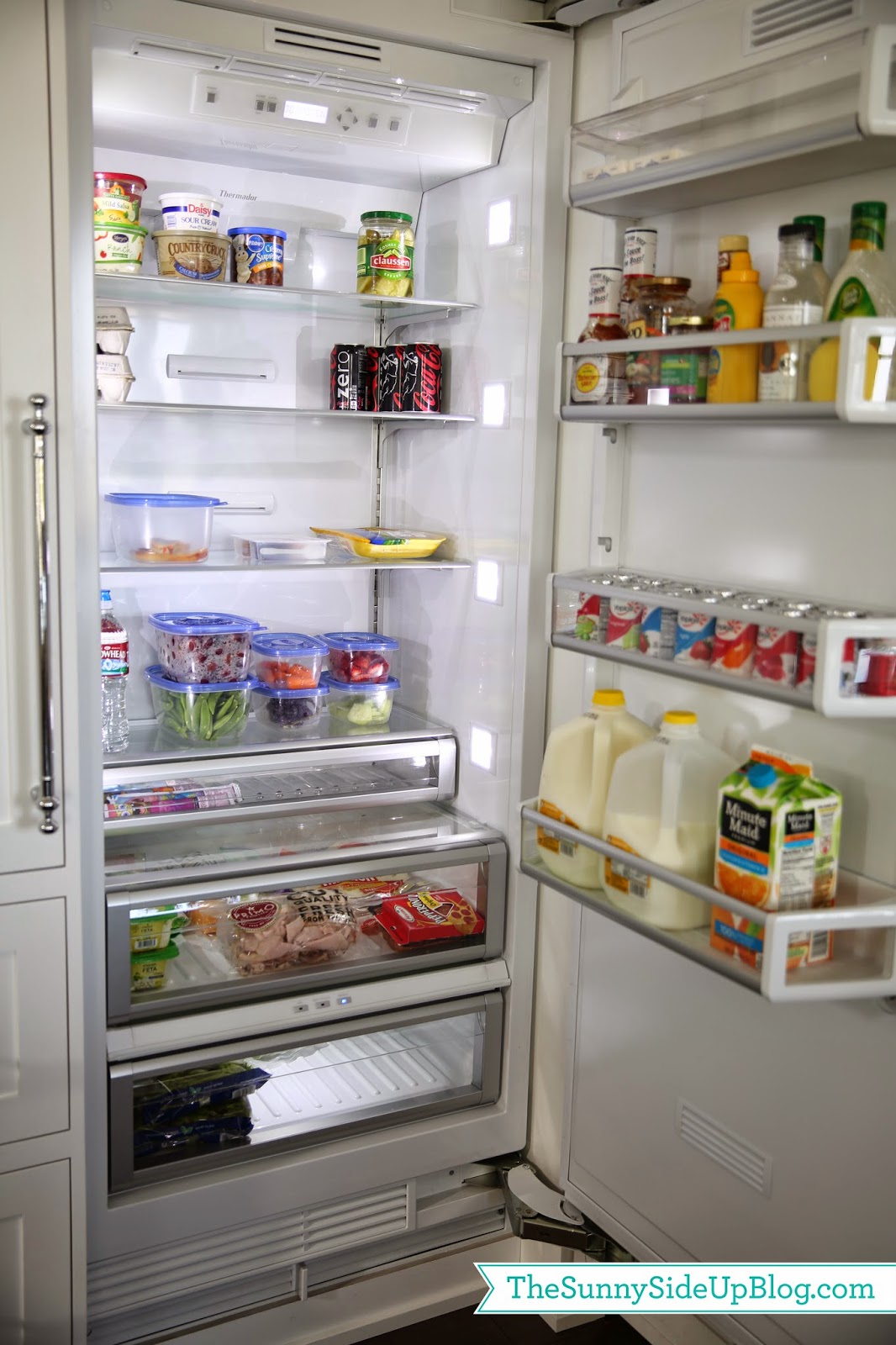 Not that everything in my fridge is healthy. But it does stay organized. :)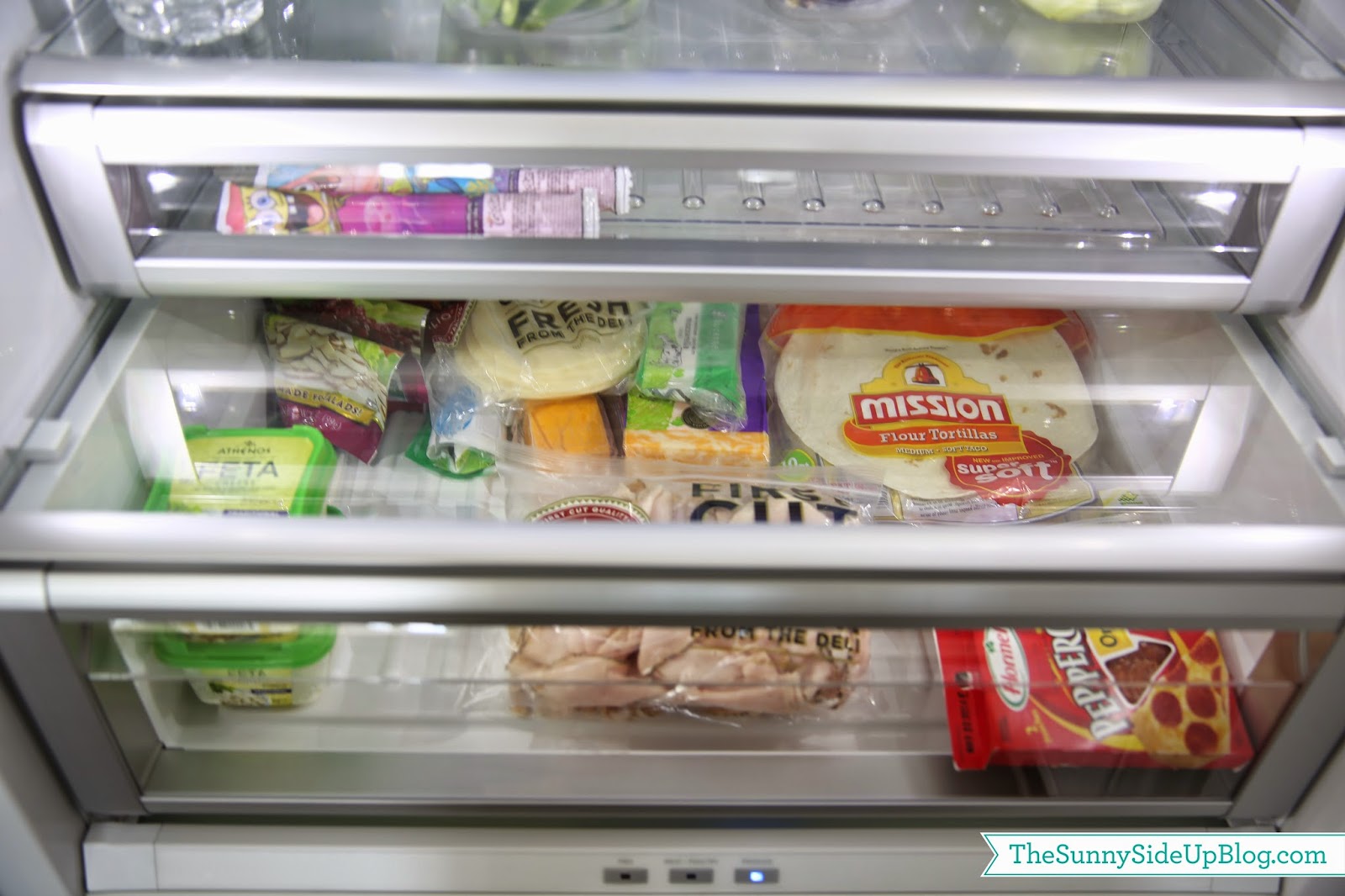 I want to find some containers to separate a few things in this drawer, but other than that, I'll just do my usual – try to keep similar things grouped together and wipe the shelves down each time I buy groceries. I've found that if I spend 5 minutes cleaning out old things and wiping off the shelves each time I put new groceries in the fridge it keeps everything clean. That way I don't have to do a massive fridge clean out that would take much longer than 5 minutes.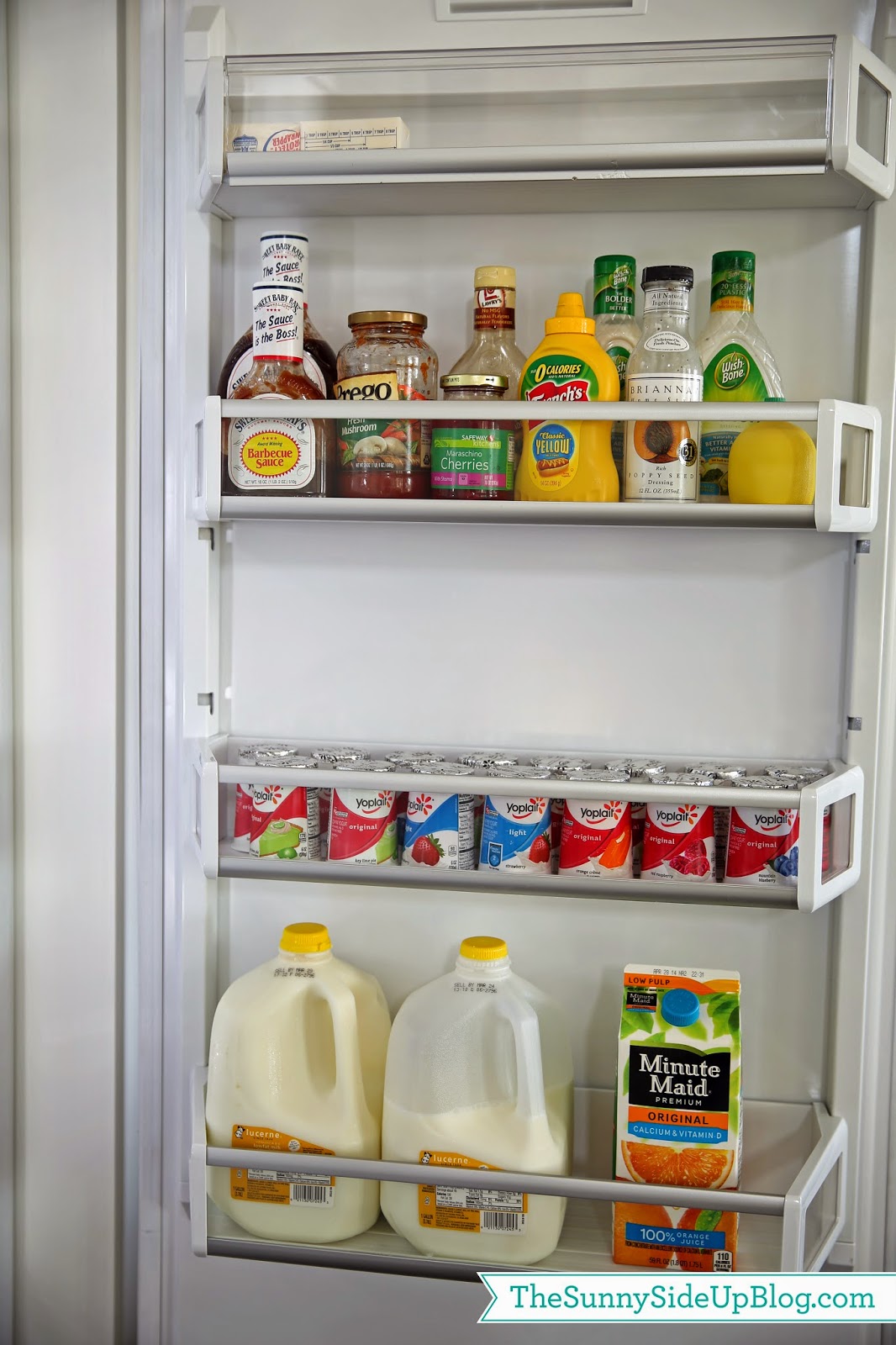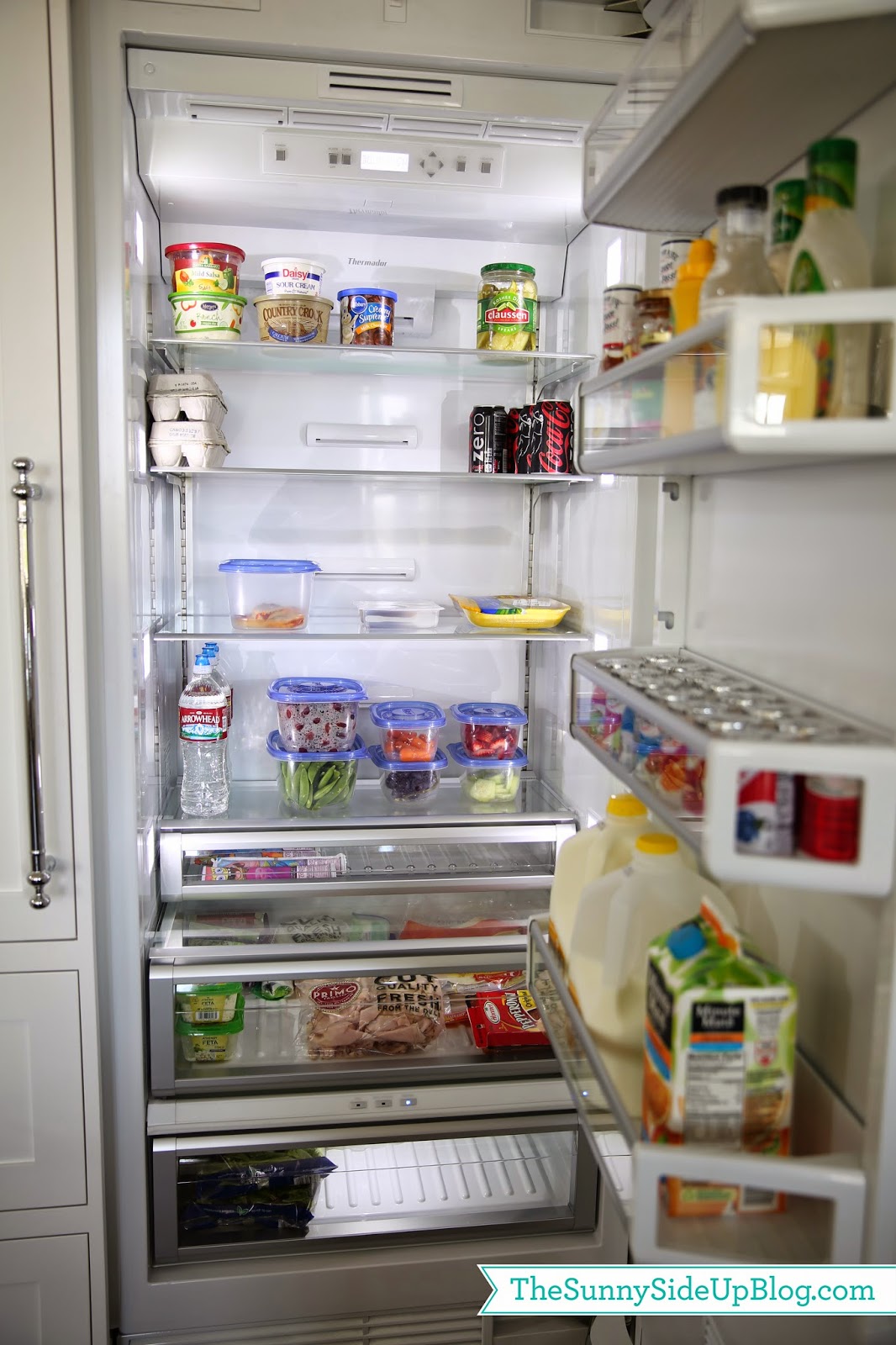 The new k
itchen is about half way organized at this point! On its way to being finished.
Wish I could say the same for my laundry.
xoxo, Erin