Trendy vs. Safe. That is the question! One I have pondered more times than I can count this past year during our build. It's a question I think a lot of us debate when we are decorating our homes. My motto has usually been to keep big, more expensive items neutral and then play around with things that are easy to change like paint and accessories. But. Lately I'm noticing (when gawk at
my Pinterest decor boards
) that my favorite spaces have bold/trendy decor and furniture. So sometimes I think it's good to just go for it! Do what you love regardless of whether or not it will look trendy! And then I chicken out and go neutral. :)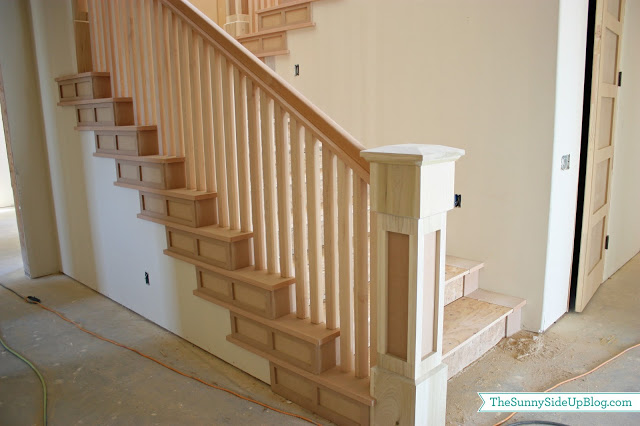 Today I'm trying to nail down a carpet runner for my stairs. I love the look of all wood stairs, but I have three little ones who are up and down the stairs 100 times a day. And I would prefer for those little ones to not fall flat on their faces 100 times a day. So the posts and balusters will be white, the treads and handrail will be stained the color of my wood floor, and there will be a carpet runner in the middle. Sounds simple enough, right?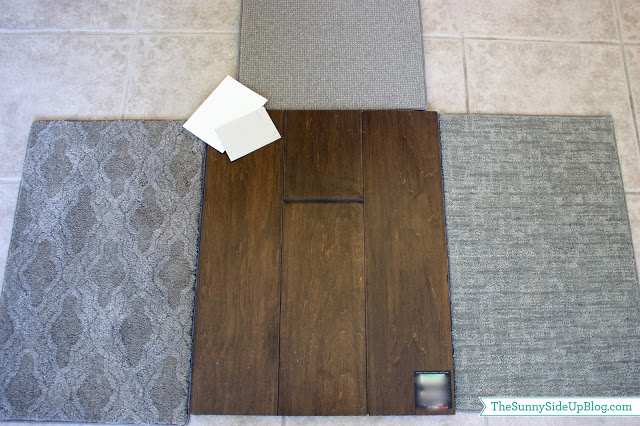 After eliminating piles of options (trying to find something that works with our wood floor color and the grey paint) these three are left. And once again I'm torn.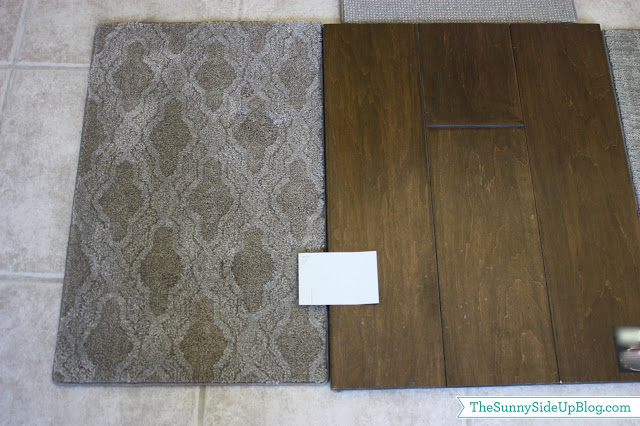 Go with the trendy pattern on the left?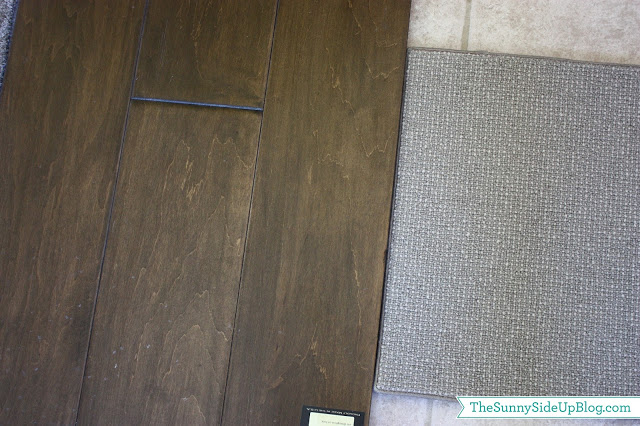 Or play it safe with something more neutral like this one?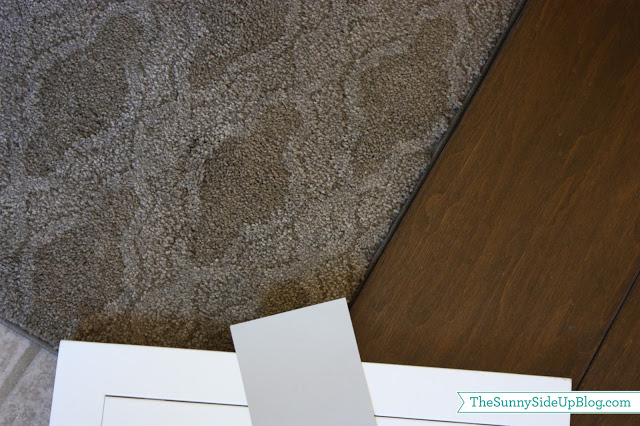 Kenny loves the pattern. He is always trying to push me outside of my comfort zone and stop me from playing it so safe. I don't know why. I play safe so nicely! He said "get it and if you're sick of it in 5 years we'll get a new stair runner." I said "can I have that in writing?" He said "ha ha." I said "no seriously – get our your pen." It actually will be a fairly inexpensive, easy thing to change because it's not connected to any other carpet and is a small amount. Plus with wear and tear that stairs get we may be ready for something new before too long anyway. But still…. ??? Too trendy for the stairs???
Here's more beautiful trellis I'm considering. Wallpaper! So fun! I'm putting wallpaper in my powder bathroom (I don't have the pattern to share but will soon!) and I'm debating the blue wallpaper above for somewhere else. Maybe the pantry? I get so excited about it and then something holds me back. Will I be sick of it in a year? Will it look too crazy bold? Will I regret the decision?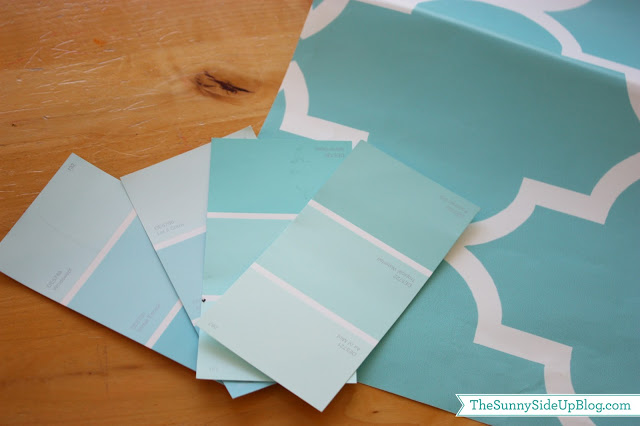 I kind of doubt that I'll regret the blue since I have been in love with aquas for years…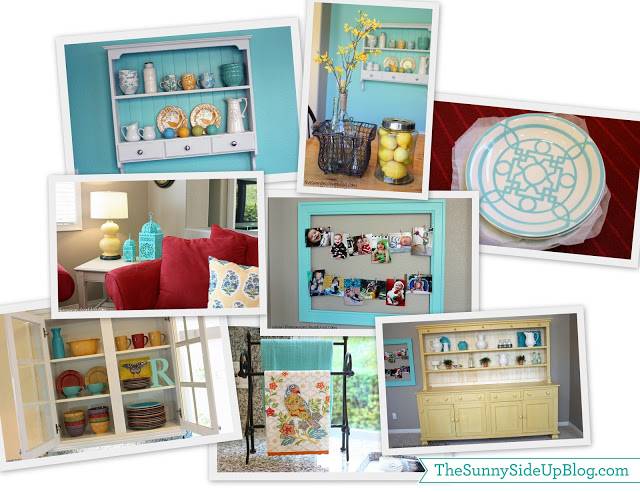 I'm going to try to not go as overboard with this color in the new house.
No promises. But I'll try. :)
So what is your opinion? Do you like to play it safe? Or is your motto go bold or go home? Which stair runner do you prefer? The Trendy Trellis or the Neutral Nelly?
Note to self: No more late nights with the Property Brothers.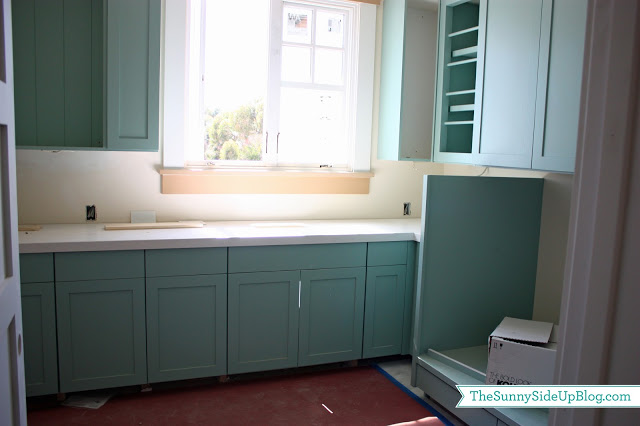 Here's a peek of one space I didn't chicken out on. My upstairs laundry room cabinets are green! Or blue! Kind of both depending on the time of day. I think I'm going to love it! Especially when the room is finished and the floor isn't covered with red paper. :) Since this space is upstairs by the kids' rooms I figured I could have a little fun with it. Next step is to teach the kids to do their own laundry.
So they can have a little fun with it too.
:)
xoxo, Erin