Ok. Here is where I last left you with a new house update. The color on the left of the picture below was my original pick. I looked at one shade darker and it was darker than I wanted (not shown here). So I had my painter just enhance our original choice to 150% of its natural color (shown on the right). And we had a winner! Ready to see some before and afters? I just love a good before and after!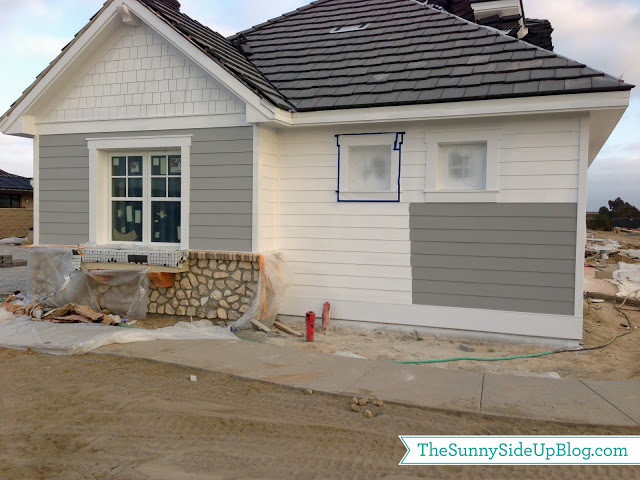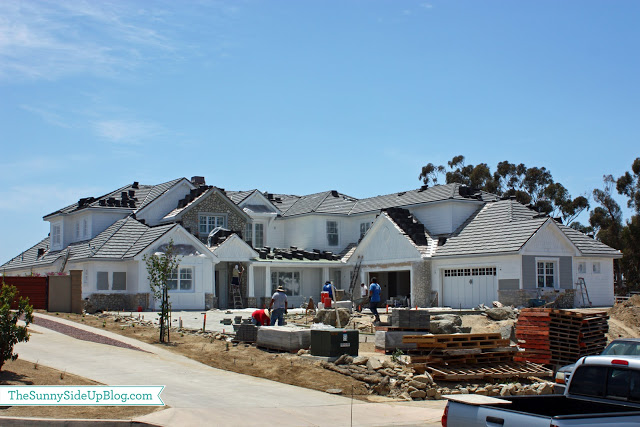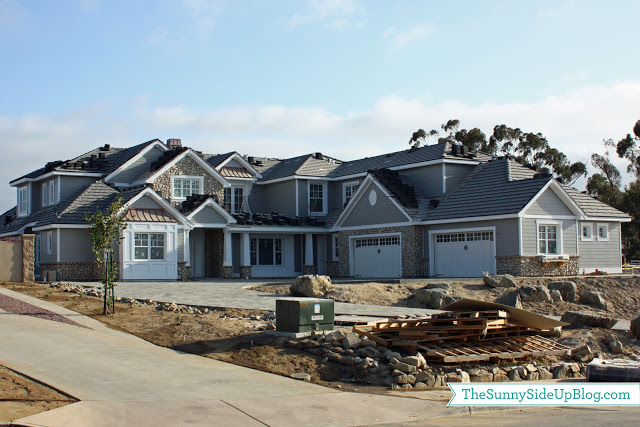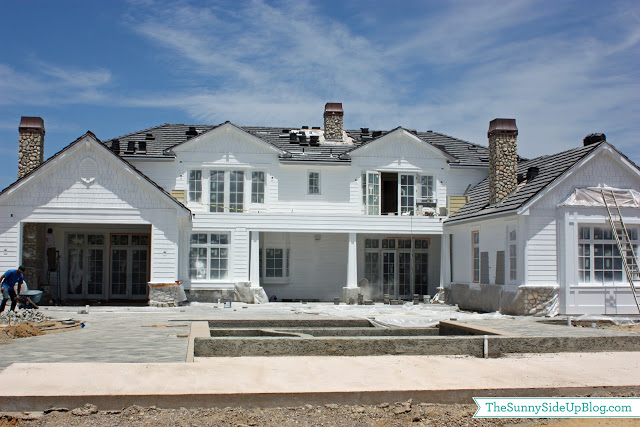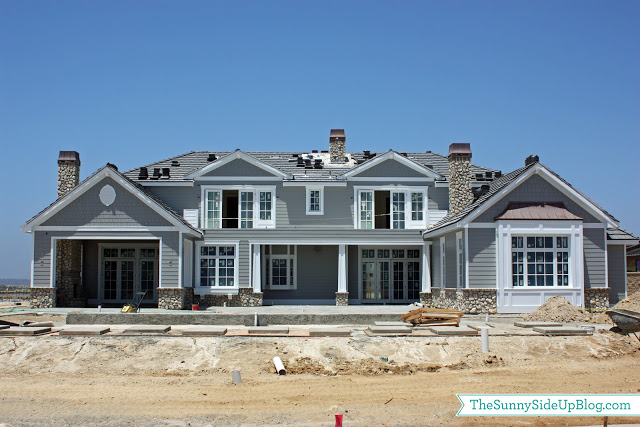 I'm so thrilled to be done with rock and exterior paint! Definitely two of the toughest decisions for me during this whole building process. Now all major decisions for the exterior have been made and I can just focus on finishing the inside. There are still things to be done on the exterior. Black shutters for a few windows, doors painted (probably going with black to match the shutters), finish the roof, railings for balconies (starting those tomorrow), some additional trim on the columns, and a few minor changes and touch ups with paint here and there. But we are close to being done on the outside! And it feels great. :)
My garage doors are so filthy! It's hard for me to not take a scrubbing brush to them. I have to fight the urge every time I'm at the house. :) A lost cause until landscaping is done.
Pavers are all done.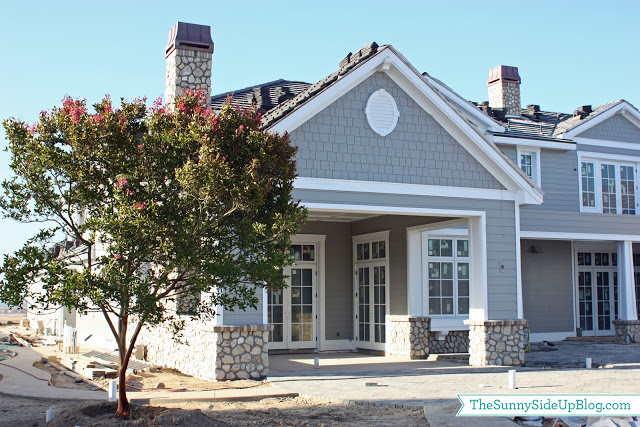 And we have started planting trees!
On this week's agenda:
– More cabinets and built-ins are coming
– First wave of counter tops and sinks will be installed
– More tile work in bathrooms
– Exterior balcony railings
– Rock for porches and outdoor space floors installed
– And they are going to dig a hole in the backyard for a trampoline. I think Kenny and I are more excited about it than the kids are. :)
So it will be a busy week at the house! And we still have two more weeks of school left which are jam packed with field trips and final projects and parties and everything else you can imagine. I'm so ready for summer. And so jealous of those of you who are already out of school! I'm mostly looking forward to not packing lunches and NO HOMEWORK. Again, probably more excited than the kids are. :)
Enjoy your day everyone!
p.s. Thank you so much for all of the past sweet comments about the house AND for your help with the paint color! So grateful for all of my blog friends. :)
xoxo, Erin