I was at the new house from 11:00 am – 8:00 pm. I had meetings with the tile guys and the counter top guys and the balcony railing guys and the landscaping guys and the finish work guys and the exterior paint guys and my builder. He's a guy too. That's a lot of meetings with a lot of guys. So many issues were worked out and so many details were discussed and so many notes were taken. My head is spinning and I am truly worn out.
Where were my kids during these meetings?
In school and then home with their dad.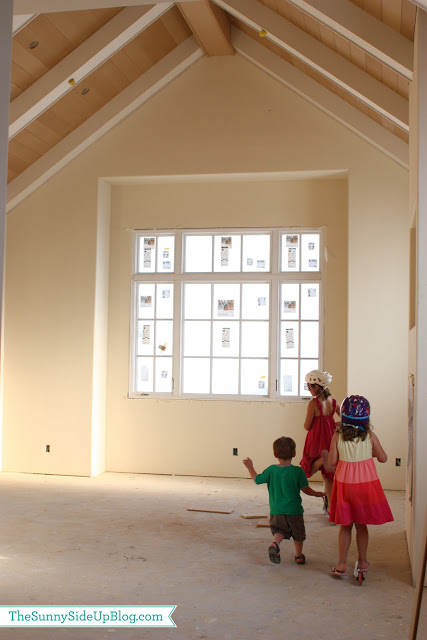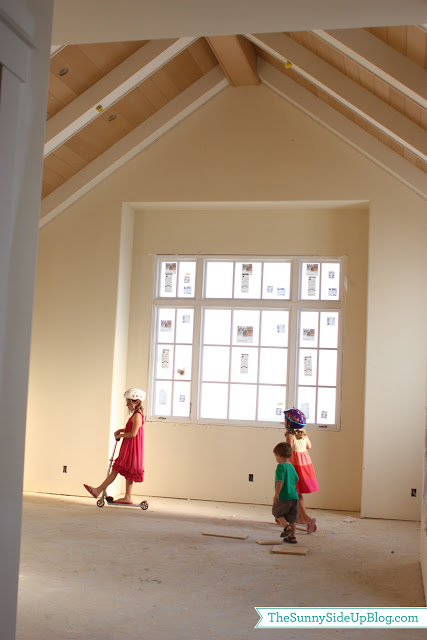 Aside from the two hours they were riding scooters through the house.
:)
These are crazy days/evenings for our family. All routines are tossed out the window. Homework is rushed. Dinner is rushed. House is always a mess because mom isn't around to clean it. Kenny and I have so much on our minds right now and are beyond excited to wrap up this process. We are very much looking forward to a little more normal around here. A time when we don't wake up in the middle of the night rambling about the door hardware bid or the shower back splash. A time when we have conversations that don't involve electrical outlets and concrete pavers and paint swatches. A time when we aren't so distracted and scattered with all we have going on. It will be a good time indeed!
In the meantime, the kids seem to be enjoying our new "normal."
To them this is all one big PAR – TAY.
So I am going to put on my party hat and press on!
Maybe it's time I buy myself a scooter.
:)
xoxo, Erin