A few random pics today. I'm in a random sort of mood. :)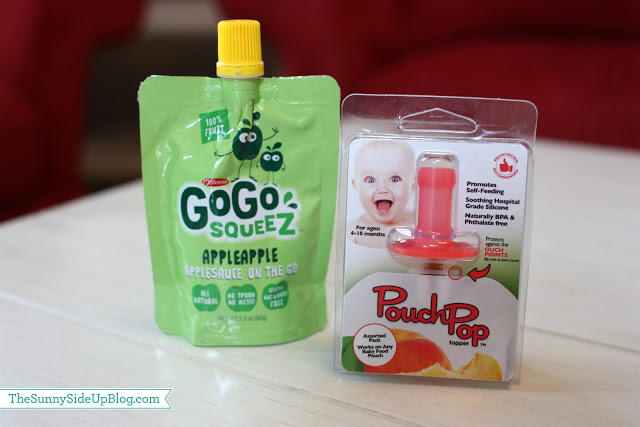 K. These are too cool. First of all, if you have a baby are you tossing GoGo Squeez snacks in your purse? These are all the rage around here and while I didn't use them with any of my three (what rock was I living under?) I know I would have loved them. Healthy snacks for baby on the go! The only complaint is the not so baby friendly pouch cap. Pouch pops to the rescue! They simply attach to the top of the pouch cap. Wa-la! Now your baby can feed him/herself. In the car! On the go! Perfect for that transition period from bottle to solid food. I had to share them for all infant mom's because my friends have raved about the pouch pops (babies love them) and I know I would have loved them too. Almost makes me want to have another baby to try them out. Almost. :)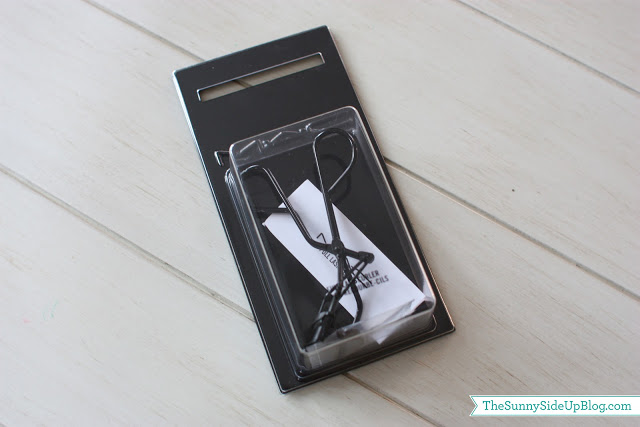 Another favorite. Tried and true and I've shared this one before. I just bought a new MAC eye lash curler (my original one has gone missing – no doubt Kole has it stashed in a couch cushion somewhere…). One of my all time favorite beauty products! Makes my eye lashes so long.
This amazing necklace is from Banana Republic. One of the things Kenny gave me for my birthday. He picked it out himself. Well. With help from me that is. :) Isn't it beautiful!?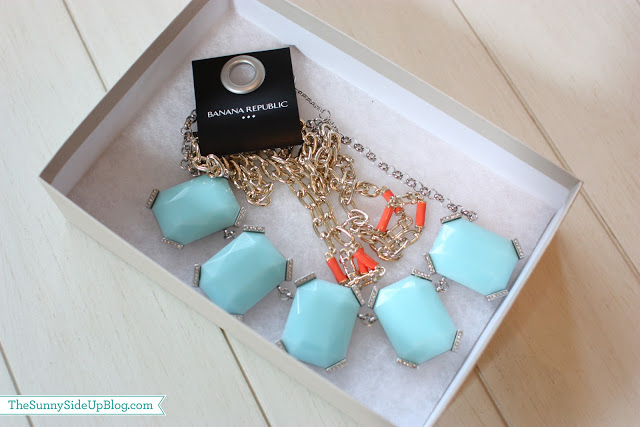 I love it so much and I haven't even worn it yet! Same with this other BP necklace my mom gave me a while ago. I need to figure out what to wear with them and just haven't yet. So for now I just keep admiring them in this box on my dresser.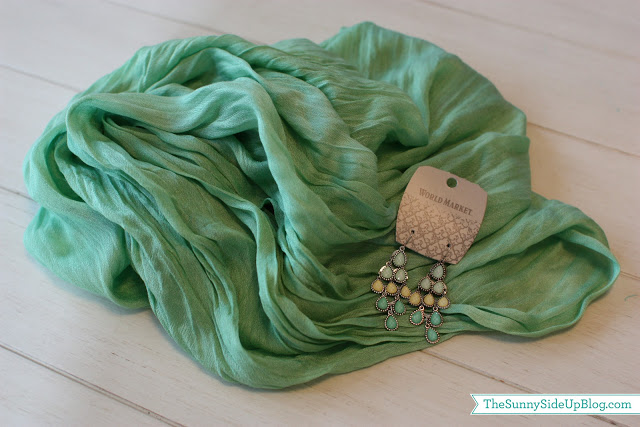 Two different friends gave me this scarf and earrings (also b-day gifts) but don't they go well together?
I have loved wearing this combo.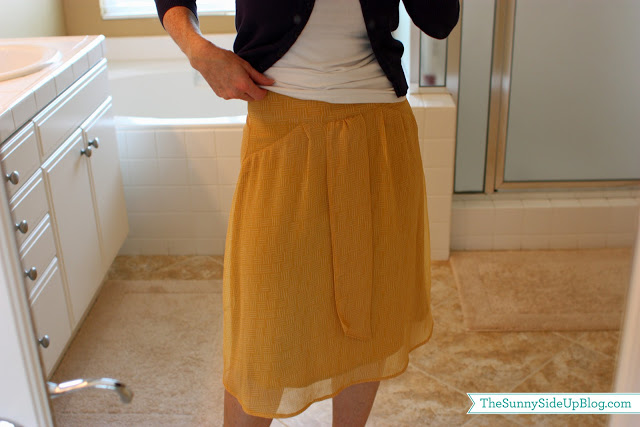 And a fun yellow skirt for Spring I bought at Down East in Utah months ago.
I love the thick band at the top.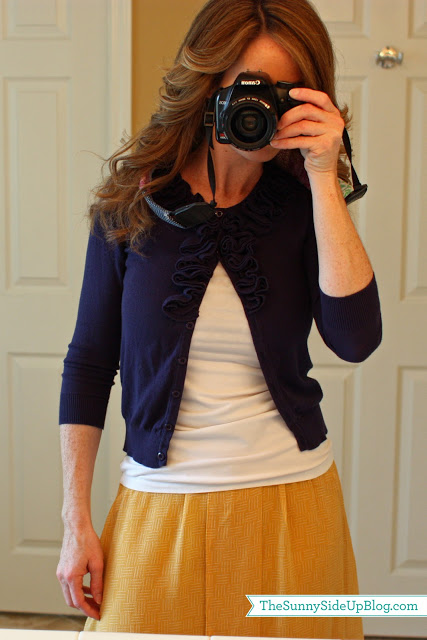 I just paired it with a white tank and my navy sweater and some wedges. Yellow and Navy is such a fun combo, don't you think?
And one of my all time favorite accessories.
Hanging with Miss Addie after a recent and remarkable 1st grade performance.
Enjoy your weekend everyone!
xoxo, Erin