I spent my evening sending out e-mails for the new house so now there isn't much time left to blog. Things with the house have been busy and exciting! I'll share more soon but since I'm short on time here are just a few pics I took yesterday. We have windows! They are camping out in the garages and are being installed tomorrow. YEA!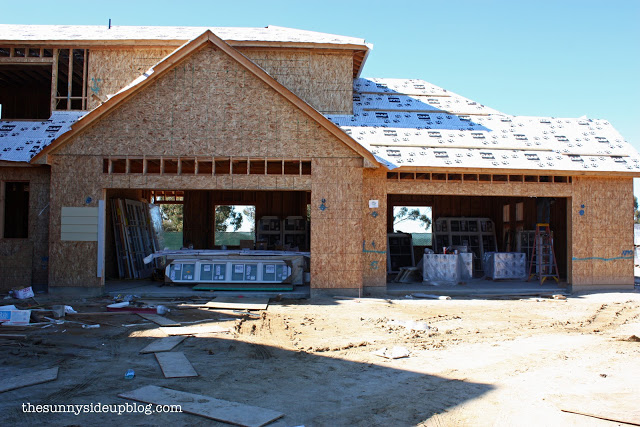 We chose double hung windows for the front and sides of the house (grids on the top half only) and the full grids for the back of the house.
Kitchen bay window.
Master bedroom window. I think? It's late.
French doors.
More French doors.
And transoms for above the french doors. :)
I can't wait to see them installed. It's finally going to start looking like a real house!
I'm off to bed and will share more soon. Enjoy your day! And I officially give you all permission to tweak your New Year goals if you so desire. I'm feeling much better about 2013 already.
:)
xoxo, Erin