Hi everyone! Hope you all enjoyed the weekend. Here are a few pics I took with my new iPhone. I've decided I love more than just my ringer. Like the camera. And the Pinterest app. :)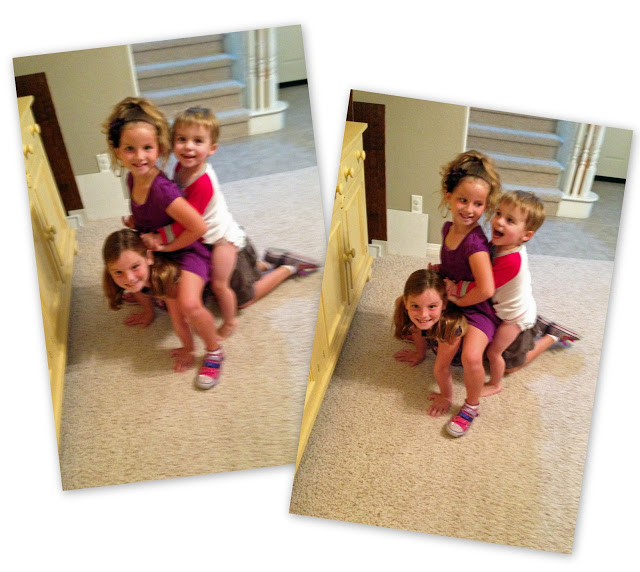 Friday morning – getting ready for school (do you love my kids' idea of how to get ready for school?). I clearly didn't have the focus figured out. Plus toppling kids don't make for the best practice material.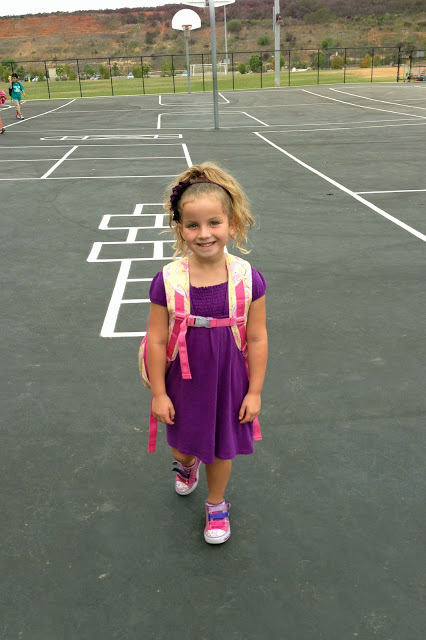 Figured out the focus by the time we got to school. Hello my sweet first grader!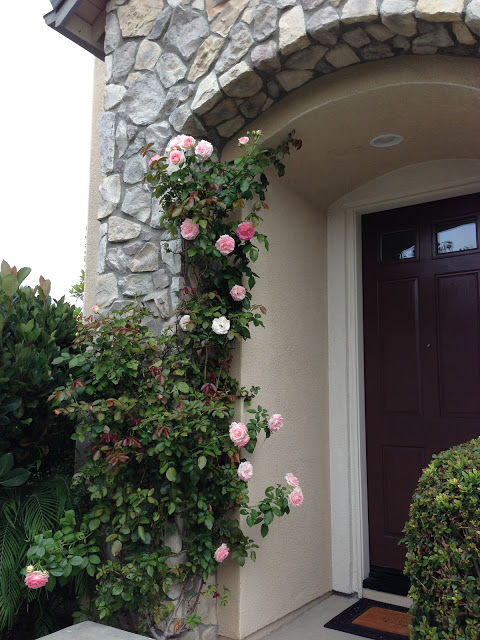 Roses by our front door.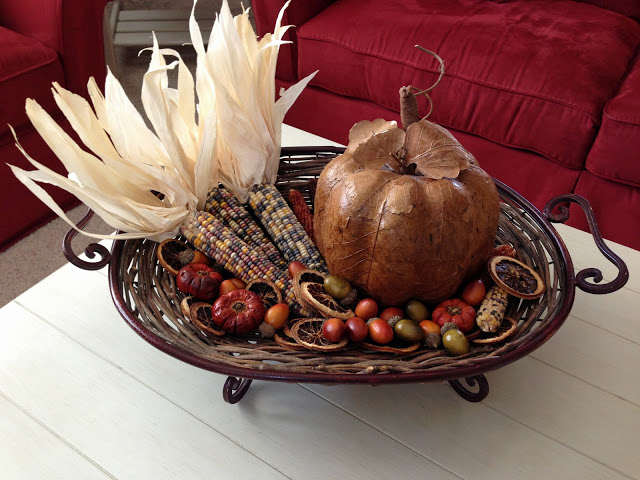 Lots of decorating this weekend. Inside my house it is officially Fall!
The weather outside my house is hotter than ever.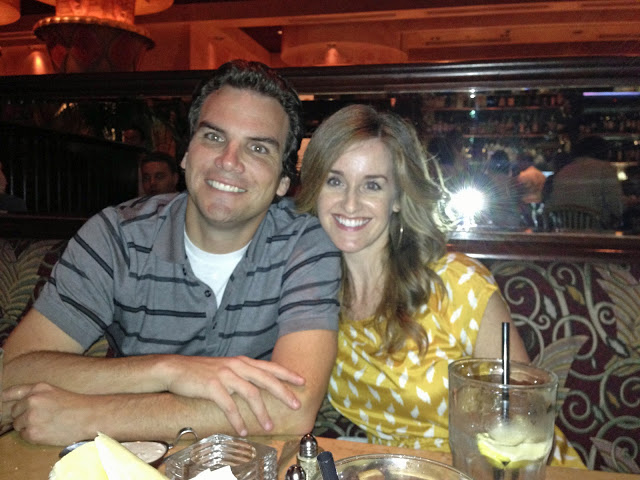 Dinner with friends at Cheesecake Factory. We went for the seasonal pumpkin cheesecake and they didn't have it yet! BUMMER! They get it October 1st – we were two days too early. We had to settle for Snickers Cheesecake (poor us, right?). It was so good I had a dream about it last night. :) Guess we'll just have to go back again for the pumpkin! Until then I'll be doing double time on the treadmill.
Kenny and I stopped by Lowe's to look at BBQ grills and they have their Christmas trees out! WHAT!? It was still September. I should have been appalled, but I was ecstatic. Made me simply giddy! I was worthless the rest of the night. I couldn't focus on BBQ grills. All I could think about was twinkling lights and happy mail and Chestnut's Roasting on an open fire. In fact, it made me want to start planning for the upcoming holiday season ASAP. I do like to be on top of things you know. :)
Have any of you starting thinking about Christmas yet? I have a few posts in mind to help us all jump start holiday planning. Are you ready for that? Or do most of you like to get Halloween behind you first? I'd love to hear if I need to be patient or if your thoughts about Christmas line up with mine: BRING IT ON!


And on that note…
Happy October!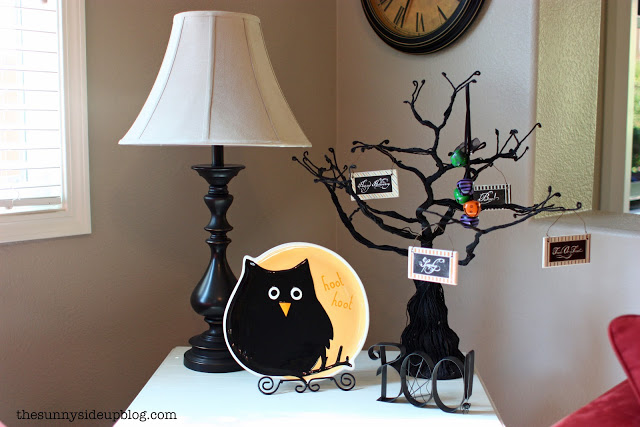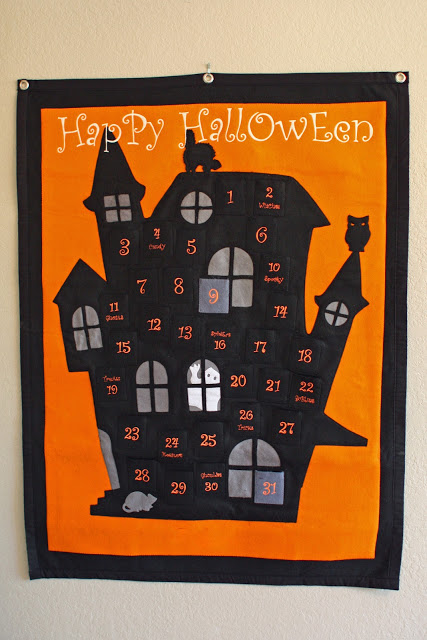 The countdown begins today!
xoxo, Erin