So fun to finally see our lot buzzing with activity!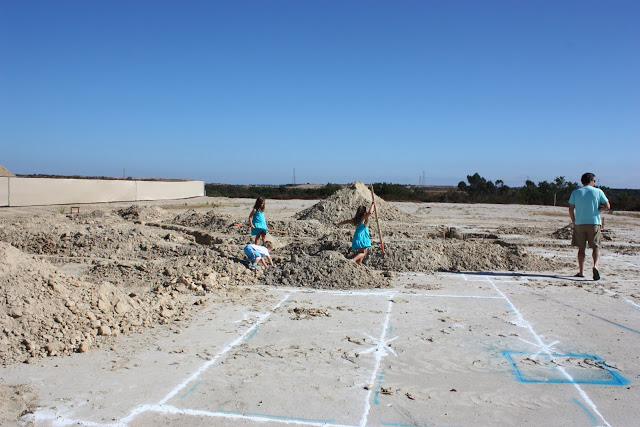 These pics are from over a week ago and things are even more torn up as of late! The kids had their day in the sun running through the trenches, but now things are getting dangerous so no more exploring the lot with the littles.
I love driving by to see what's been done each day.
I look out at the lot and think to myself – "looks like more holes in the dirt! Fabulous!"
Who knew dirt, heavy duty machinery and a porta potty could be so exciting!? :)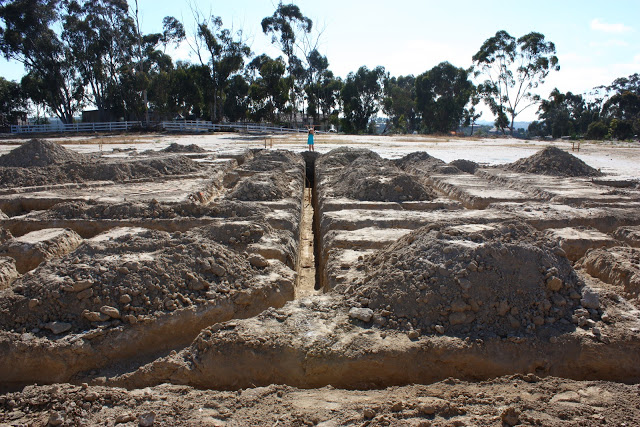 We are knee deep in window and door decisions this week. SO many options! It has been a bit overwhelming and will take weeks to finalize. Good thing I totally know what I'm doing.
(I so totally don't.)
Good times around here. :)
Happy Tuesday everyone!
xoxo, Erin