We're back. Kenny and I. From a mini getaway – sans kids. Yes. You heard me right! When we received a letter about Kenny's 10 year Law School Anniversary celebration we were so excited. We have such fond memories of our three years in Charlottesville, Virginia and love traveling back to reminisce, re-live the good old days, and most importantly to eat at our favorite bagel bakery and to say y'all every chance we get. My mom flew into San Diego to watch my kids for the weekend (an angel straight from heaven!) and Kenny and I fled without looking back.
We had the best time. From the minute we were in the car alone riding to the airport. It was magical. We had long conversations with no interruptions. No passing back crackers or a binkie. No intercepting an almost fight about who is going to play with which barbie first. We held hands. We laughed at each others' stupid jokes. We were a couple again. Young and in love. Well sorta young, and mostly just in love with the fact that we were about to spend three days together with no kids, no responsibilities, and no kids. Did I mention no kids?
:)
We woke up each morning and went on our favorite walk. The Thomas Jefferson Parkway trail right next to our old apartment. Also right next to Thomas Jefferson's Monticello.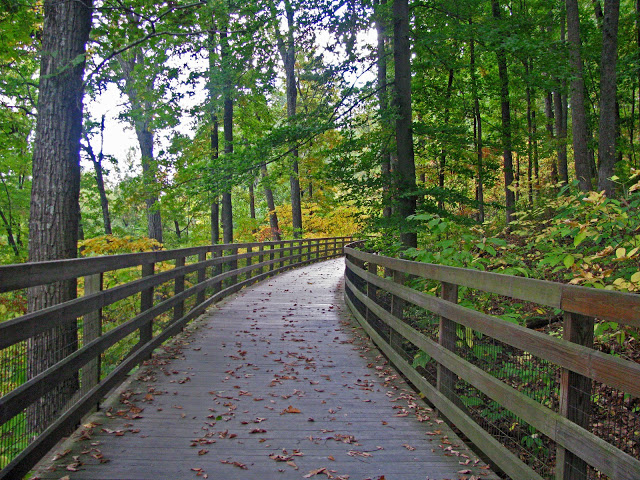 This picture is from our walk in the Fall. It's our favorite place to visit when we make a trip to Virginia. We used to walk this trail every weekend together and talk about our plans. Our someday family. All of our dreams for the future. It felt surreal walking our trail now, 10 years later, after so many of those dreams have come true. Made me feel incredibly grateful and incredibly old all at the same time. :)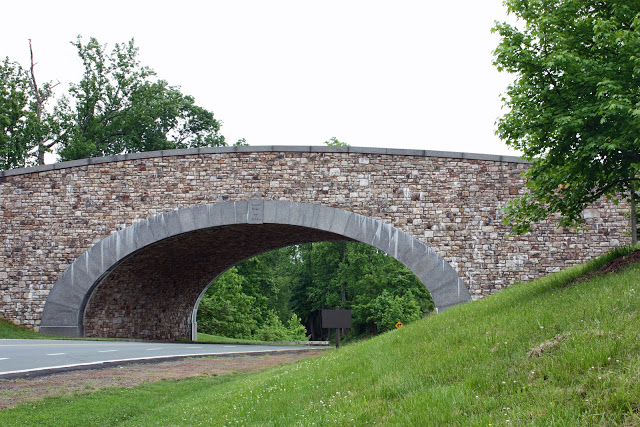 Our walk ends with this bridge which takes you to Monticello. They were just starting to build it when we left Charlottesville in 2002. Isn't it beautiful? Just like the rest of Virginia. I think Virginia is one of the most beautiful places in the world.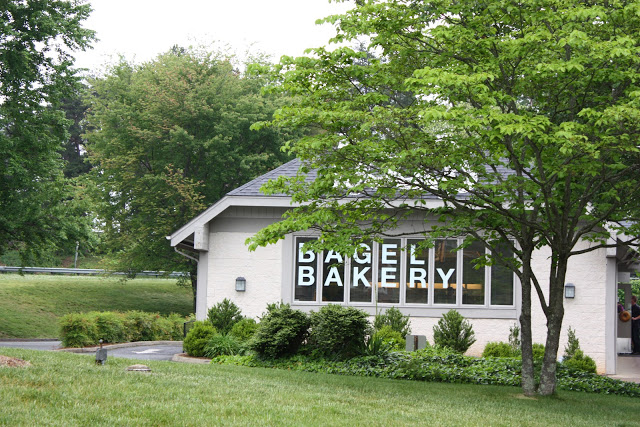 It isn't a trip to Charlottesville without eating at our favorite bagel bakery. Bodo's has the best turkey bagel sandwich ever. EVER. And y'all know I'm a turkey snob. (Did you catch that y'all? Rollin' right off the tongue). We may have eaten here a time or ten two over the weekend. This place never disappoints.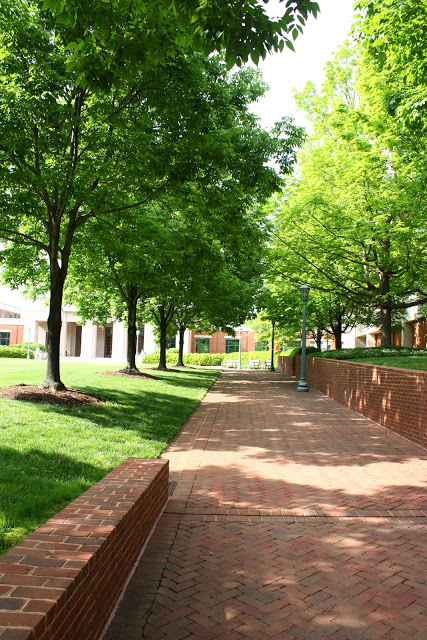 The law school grounds were simply breathtaking. Just like I remembered them.
Almost as breathtaking as they are in the Fall.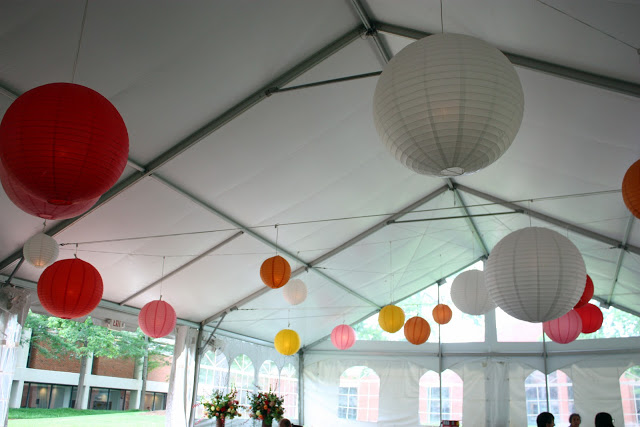 We loved touring the school and catching up with all of Kenny's friends.
Kenny was fortunate to go to law school with a group of amazing people (several are friends for life). They have all gone on to do incredible things with their degrees.
I felt smart just taking their picture. :)
Kenny's main partner in crime. I used to come home from working round the clock to hear about my husband's day which usually included more time spent playing Xbox with Will than actually studying law. These two were always up to no good and it's a real treat to listen to them re-live some of their moments together. Good times indeed.
(Virginia trip – Fall 2009)
Unfortunately this was a fast trip and there wasn't enough time with all of the reunion stuff going on for me to visit my Virginia friends. Bummer! Just means we have to go back again soon.
(Did you hear that mom? Should we get another trip on the calendar?)
The kids had a ball while Kenny and I were gone. Couldn't wait to tell me about how grandma let them eat two donuts in one day, didn't make them wash their hair until the day I was coming back, and most importantly, how grandma bought them new razor scooters at Target.
Oh my.
It's always quite the party when grandma's in charge.
My mom was a saint — really. Aside from the donuts and the no hair washing and the totally spoiling my kids part, she read with the girls and helped them get a jump start on next weeks' homework, sat in on a therapy session with Kole, re-stocked my pantry/fridge with groceries, and had my laundry done and my house perfectly clean when I got home. Not an easy feat with my crew around! I was so happy I cried. Then I cried again when she left. She cried too. I think it was a combination of not getting to see me more, knowing she'll miss the kids, and just sheer exhaustion. Mostly just sheer exhaustion.
I've been a bit out of sorts today. I blamed it on the time change but really that's not it at all. I'm having "post vacation/mom isn't taking care of everything anymore" let down. It hasn't been pretty. I got nothing done today. Kole was clingy to me and I was clingy right back. We will both feel better tomorrow.
It was such a great trip. Visiting Virginia always is.
xoxo, Erin