Crossed another organizing to-do off of
my list
the other day! Slowly but surely that list
will
be finished this year. I was on a roll after taking pics of
my bathroom drawers
so I decided it was time to finally tackle under the bathroom sink. This is a spot that usually makes me cringe. Such a major catch all, isn't it!? I set a little challenge for myself to use organizers I already had instead of heading straight to
The Container Store
. As you may remember from
this pos

t
, I'm now at a place where I'm organizing my organizers. Ha! :)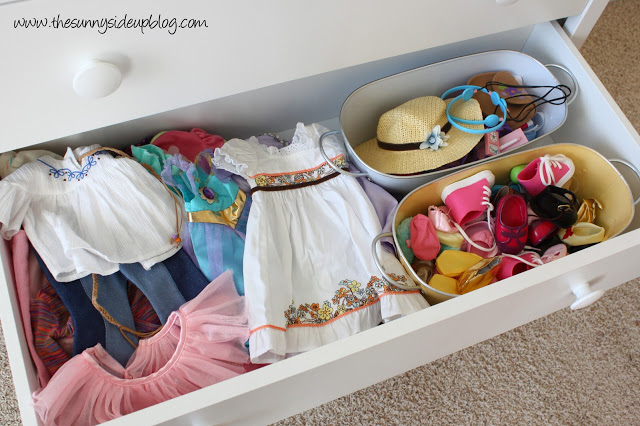 I used to have the girls' doll clothes organized like the above picture, but when I re-did
Ellie's closet
I included the doll shoes and accessories with all of the other toys. Now this whole drawer is just for doll clothes – makes it much easier for the girls to put things back where they belong. So I took the yellow doll shoe bin and and an extra green matching bin I had on hand, grabbed a few other organizers, and finally went to town under my bathroom sink.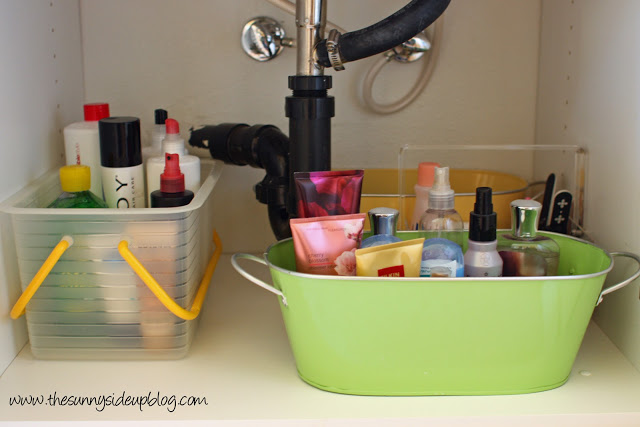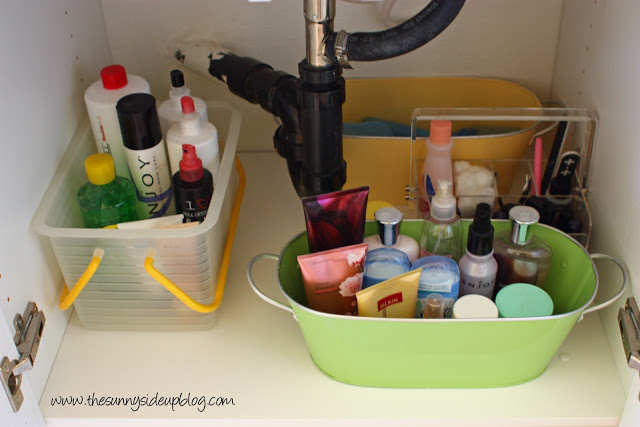 SO much better. I cleaned out a whole garbage sack full of products! Isn't it silly!? How much stuff we keep that we don't ever use.
Now my larger, most used products are all together – easy to spot and grab when I need them.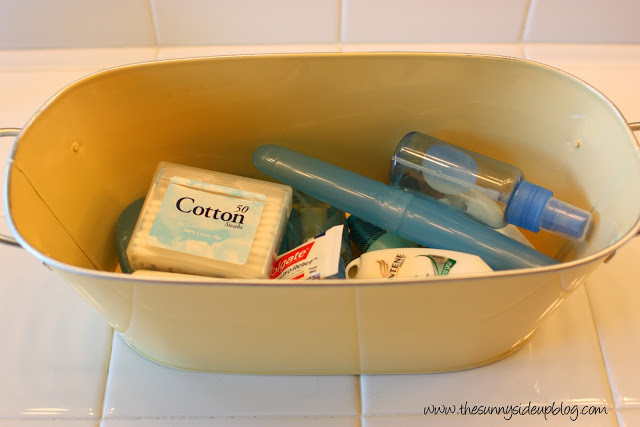 In the yellow container I have all of my travel size stuff. I'm loving this! I used to hunt all over my bathroom when it was time to pack for a trip. Now everything travel related is all together in one spot. Makes me want to vacation. :)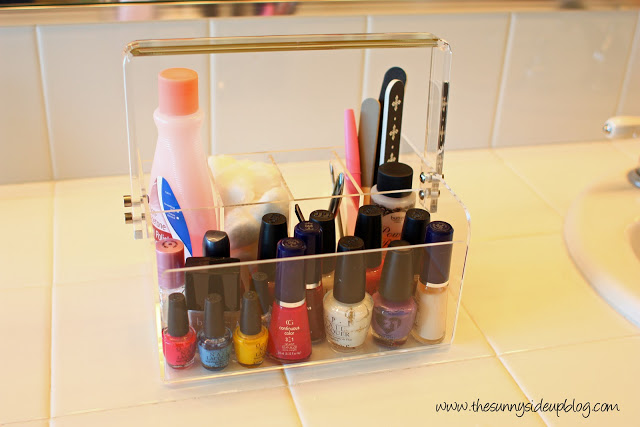 I've had my nail polish caddy for years now and it fits nicely in between the other containers under the sink. Perfect for when the girls are begging for a pedicure party.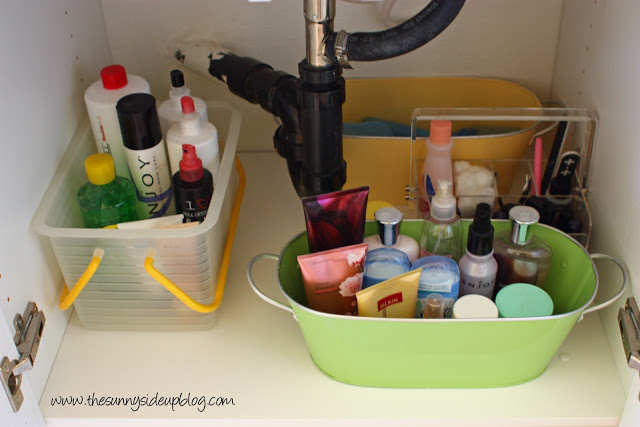 Nothing matches and this isn't anything revolutionary, but I cleaned and organized this baby in under an hour and it feels great! I no longer cringe when I open this cupboard. And the really nice thing is that since I have a childproof lock on this cupboard it should actually stay this way. Always an added bonus around my house. :)
Happy Organizing!

Free printable of the paint colors throughout my home!
Enter your name and email address to get instant access to my paint colors along with other free organizing printables. More will be coming soon!
Exclusive to subscribers!