It's Friday!! Can I get a woot woot!! This week flew. I'm so glad the weekend is here. Isn't Friday the best? I love the anticipation of the upcoming weekend… which usually turns out even busier than the week… but the anticipation of down time, whether it happens or not, sure feels nice.
Ok – first up on the fashion agenda – Some of you asked questions about the outfit I posted last Monday…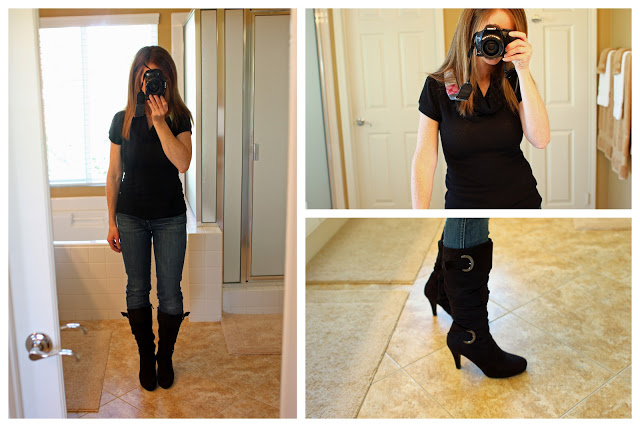 The simple cowl neck top is from Forever 21 (shock!) and the boots I bought at a specialty store that I honestly can't remember the name of. The tag says Forever – not Forever 21 because they were a tad more than 20 bucks. :) Sorry that isn't much help! I bought them in December when I was in a haze of Christmas shopping madness (because nothing calms the haze of Christmas shopping madness like making a little purchase for yourself) and I really didn't pay attention to the store I found them in. I just saw them in a store window, decided I'd been a really good girl, tried them on and bought them in a matter of minutes. I've become a rather quick shopper. Before I had kids I used to browse for hours and take forever trying on and debating different options. Those days are long gone! I can't begin to count the number of times I've been in a store with a toddler and half way through my browsing stopped and said, "we're out of here. Done. Not happening today!"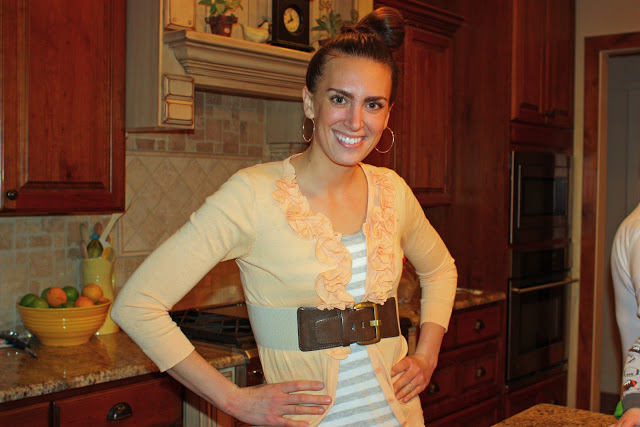 Snapped another fashion pic of my sister-in-law while we were in Utah. I love the way she wore her belt high above her waist. So cute with the orange sweater and grey and white stripped top (Target!).
We were celebrating my brother's birthday. (btw- don't you just love my nephews hair! What a stud. I tried to spike Kole's too. He ran away before I was done – mid spike – and looked hilarious. The do was not a success.) Notice the missing chunk of birthday cake. Austin and Dayna went to dinner and my girls just couldn't wait one more second to dive in. Ha! I don't think the birthday boy minded too much. Especially since he came home to birthday cards showering him with love from two happy girls with chocolate in the corners of their mouths. :)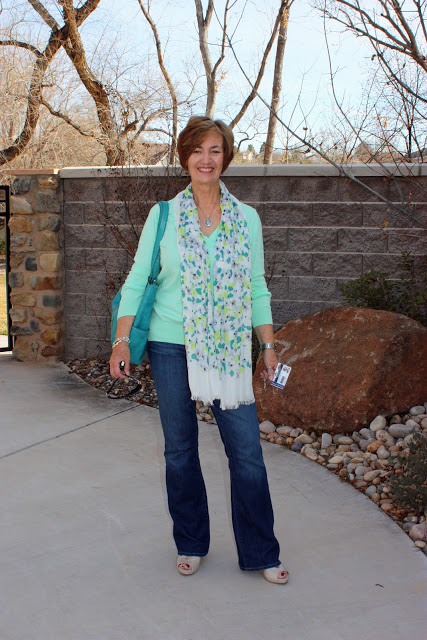 My cute mom on her way to work one morning. Love the scarf. Love the green. Love the jeans.
Love the purse. Love my mom.
Couple things I've worn lately…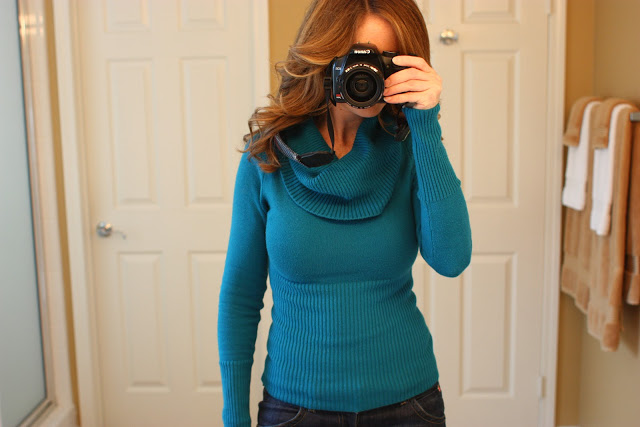 Cowl neck sweater from The Limited. This is SO warm. I love it on chilly mornings.
And this outfit I know you've seen before, but since it has been "winter" around here I thought I'd share my favorite winter accessory.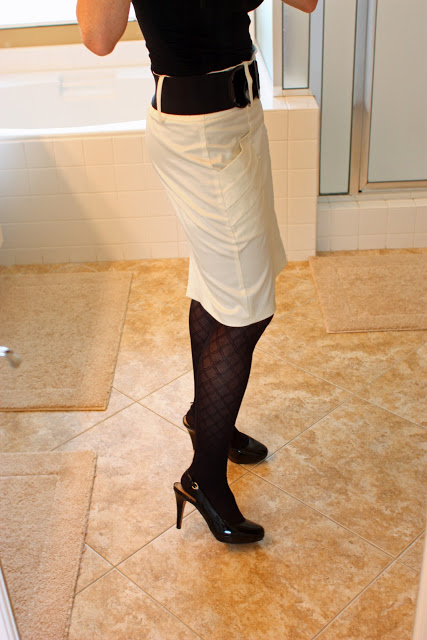 These tights are from Nordstroms. They are called
Spanx 'Trinket' Tights
and I love them so much! They are a fun diamond pattern that I'm crazy about. Adds a little something special to the outfit without being too crazy busy. If you don't own a pair of Spanx you are missing out! The top of these tights have a control top that will make you look and feel 5 pounds thinner. LOVE Spanx. Aside from my diamond pattern tights, I'm also loving the
'Back Seam Dot Stockings'
. Such an easy way to add a little personality to your outfit. And to hide those white winter legs. Unless you're naturally tan all year long. And if you're one of those girls, you should probably wear tights anyway so that fair skinned girls like me will still speak to you. ;)
I think I've shared this Forever 21 top with jeans before.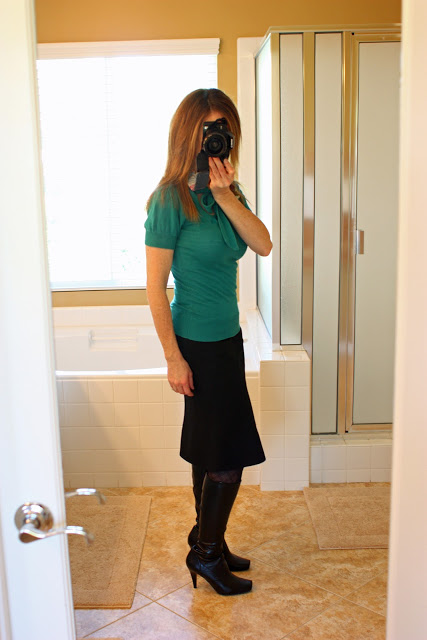 Just another way to wear it with a basic black skirt from Banana Republic, black boots, and a peek of my diamond tights.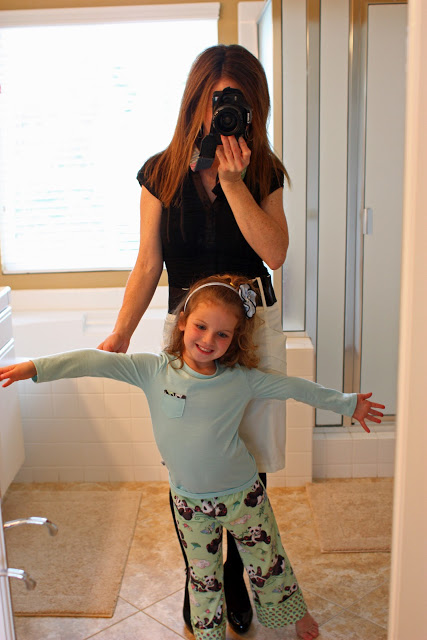 And last but certainly not least, Miss Addison modeling her panda pajamas (Target baby!). And yes. She likes to wear hair accessories that match her pj's. As soon as we are in for the day (sometimes as early as 4:00) we all put on our pj's. Ellie and I are pretty casual, but not my Addison. This girl believes that style doesn't stop. Not even for bedtime.
Enjoy your weekend everyone!
P.S. – I have had several requests to do a post about my favorite jeans. I guess since I'm just a tad obsessed with them? :) If you have a jean question let me know in the comments and I'll do my best to answer it in next Fridays' post.
P.P.S. – It's March. :) :) :)

Free printable of the paint colors throughout my home!
Enter your name and email address to get instant access to my paint colors along with other free organizing printables. More will be coming soon!
Exclusive to subscribers!