I've learned a lot about photography in the last few years. Well. Not a lot meaning I'm a great photographer (hardly!), but a lot meaning I've learned so much more than I knew before I started using my first SLR. I love taking pictures and playing around with my camera and I enjoy trying out different settings, different lenses, and different lighting to achieve the look I want for certain pictures. A lot of the time when I'm taking pictures of my house or projects for the blog I pay close attention to lighting, aperture, ISO, shutter speed, backgrounds, etc. I take my time. And I don't use the flash because heaven forbid – I've read enough camera tips to know that if I did the walls would come caving in around me and life as I know it would never be the same! ;)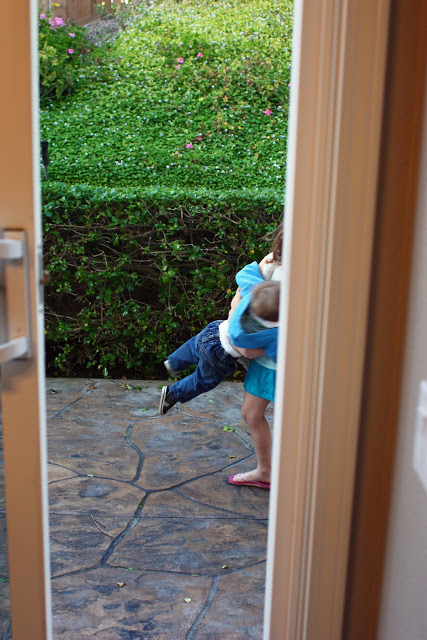 Taking pictures of my kids is a different story.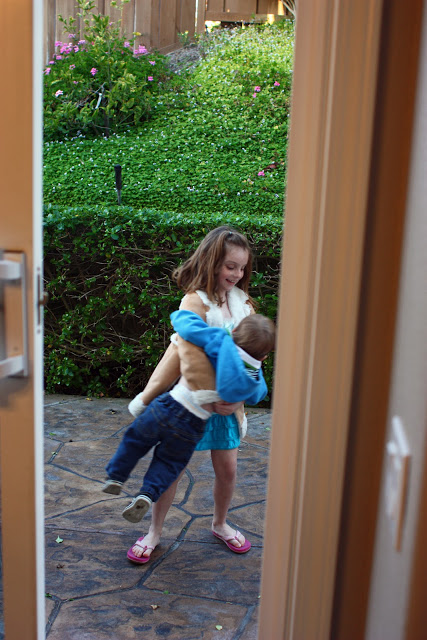 Sometimes I see something ordinary that happens often in our day to day life that I want to capture and remember. Like the other day when I glanced out the back door and saw Ellie flinging Kole around like a rag doll. My usual response is "ELLIE PUT HIM DOWN I CANNOT DEAL WITH A TRIP TO THE EMERGENCY ROOM TONIGHT!" But Kole was laughing hysterically – I mean really laughing – so I grabbed my camera instead.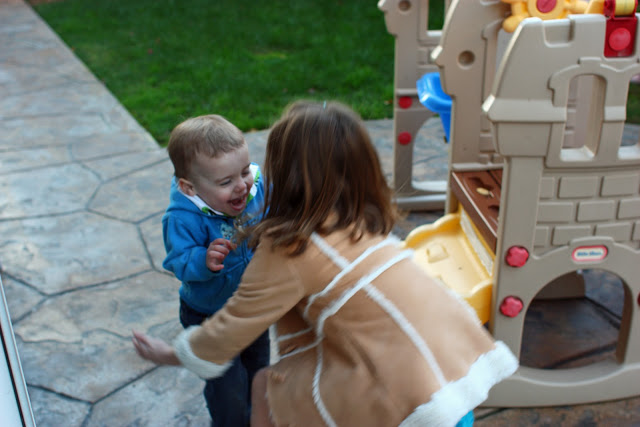 I didn't worry about lighting. I didn't worry about aperture, I didn't worry about backgrounds and shutter speeds and ISO. And this one time, I didn't worry about the possibility of an emergency room trip.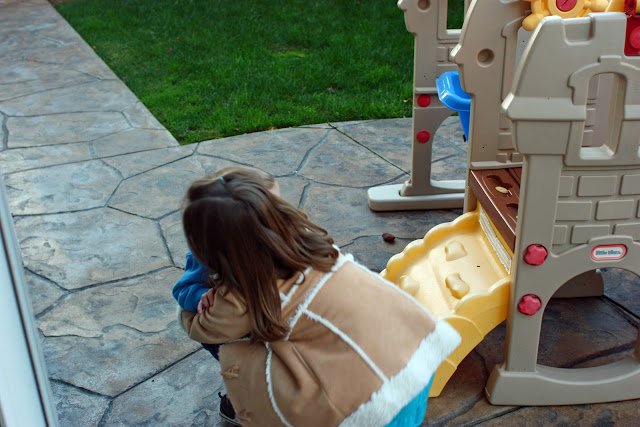 I just snapped pictures not really worrying about anything at all.
The lighting isn't great and the pictures are blurry (I was really laughing too).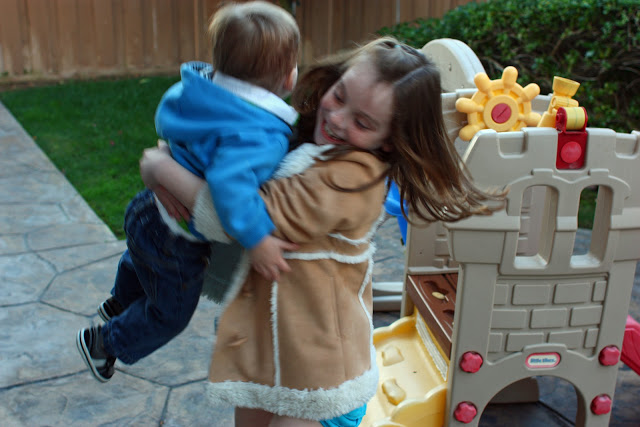 And they are some of my favorite pictures to date.
I think the biggest lesson I've learned about photography over the years is that while the technical camera stuff is cool to learn, it really doesn't matter much. Capturing a moment like this one that I will now have to cherish and remember forever outweighs a "perfectly planned" picture any day.
Even if the moment captured was taken with the flash.
(which these pictures weren't because my walls are intact and I'm still here)
:)
xoxo, Erin